Yamaha Exciter 150 degrees The most beautiful of the Exciter 2018 contest took place at the Exciter Festival 2018 held at the Phu Tho Stadium on August 4, 2018. This year's champion has belonged to the beautiful level of Biker Can Tho
This year's Exciter car competition is divided into 2 separate prizes including:
Prizes for the workshop Workshop custom car
Private prize for all Biker who own Exciter
The special thing in the Champion of the Exciter car competition this year is also the car that won the highest prize at the Exciter Congress 2017 last year. However, 2 years 2 first prize with 2 completely different versions on 1 car, not the same version last year to take this year's exam. This proves that the owner of the village from Can Tho is an extremely enthusiastic Biker with Yamaha Exciter when 2 consecutive years "champion" of this car.
2019 Yamaha Exciter 150 officially launched | What's new in Yamaha Exciter 2019 Overview of Exciter Festival 2018 | Results of the 2018 Yamaha GP racing tournament
Admire the most beautiful Yamaha Exciter 150 Series 2018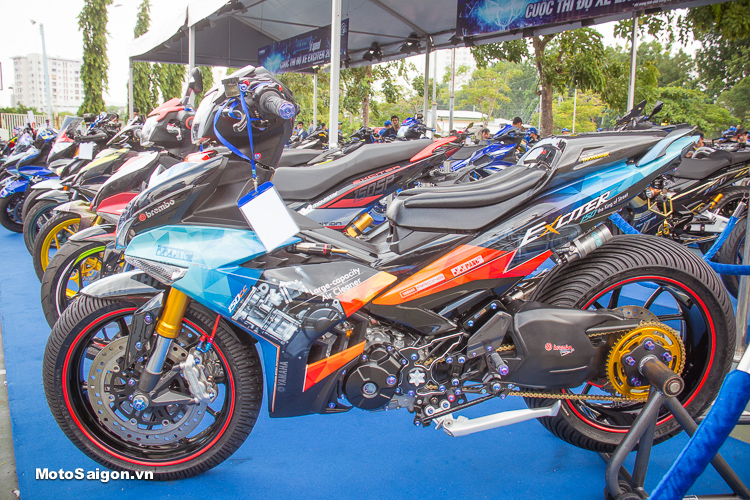 Grading criteria as follows:
Color (Color)
Combination sticker (Bike Sticker)
Toy accessories (Accessories)
Creative Ideas (Creative Ideas)
Safety
Other (other)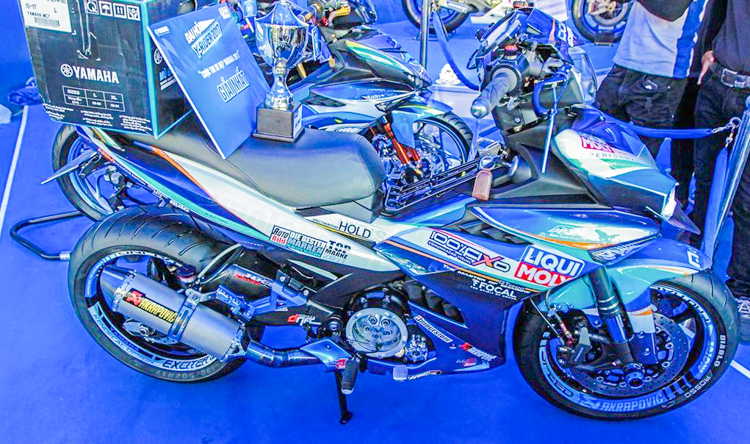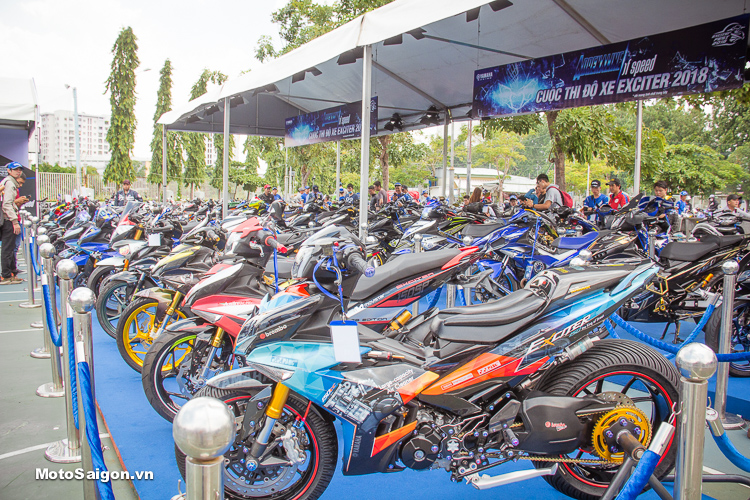 The Exciter 2018 contest gathered a lot of beautiful versions to compete with each other. Including many versions of the mk pkl style extremely bunker and sophisticated. However, the degree is said to retain the spirit of Mr. Yamaha Exciter 150 of Mr. Phu has won the first prize of this year's competition with a series of extremely high-end details and aesthetics.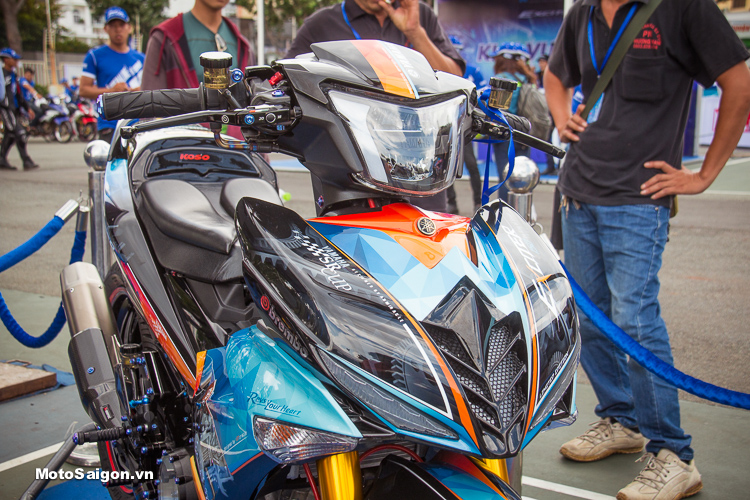 The uniform of the Champion for this year is painted with the Airbrush stamp set with extremely beautiful, impressive color scheme and attracts all eyes from the audience and players at this year's competition.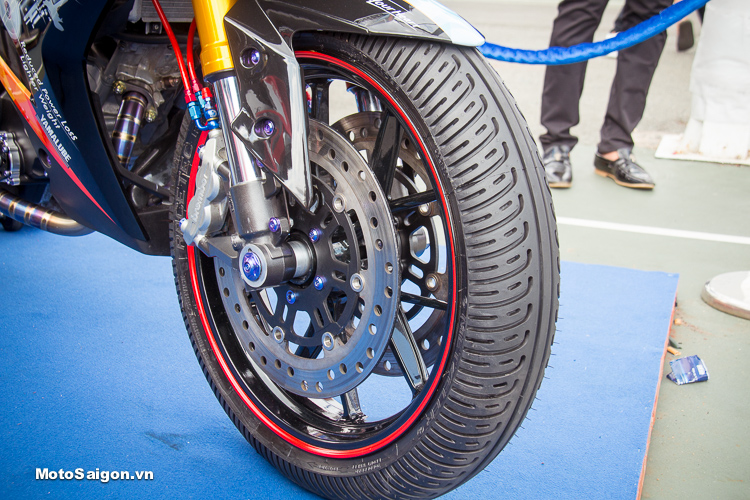 Extremely beautiful legs are an unspeakable highlight of the level, the rear grips are taken from the grips of Ducati models combined with the multi-spoke Marchesnini multi-spoke aluminum wheels and the extremely beautiful spikes. .
Upside-down front forks are quite large size with branded Brembo brakes to highlight this extremely valuable leg set.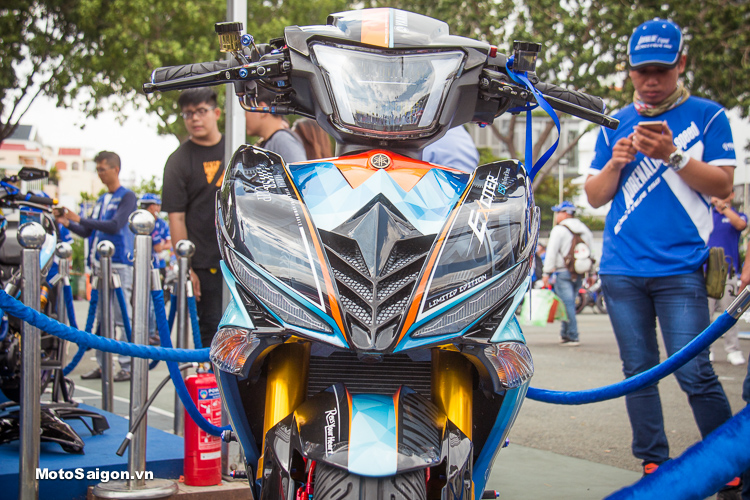 Let's take a detailed look at branded jewelry items that are mastered in collaboration with each other in a professional, harmonious impression of the Champion of this year's Exciter car competition.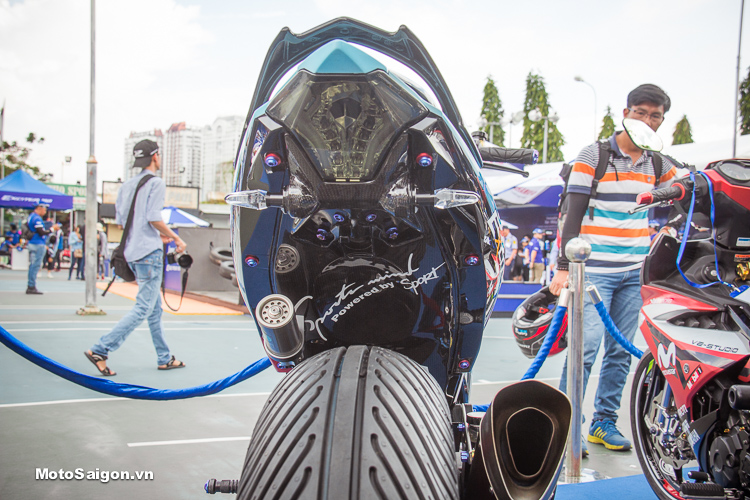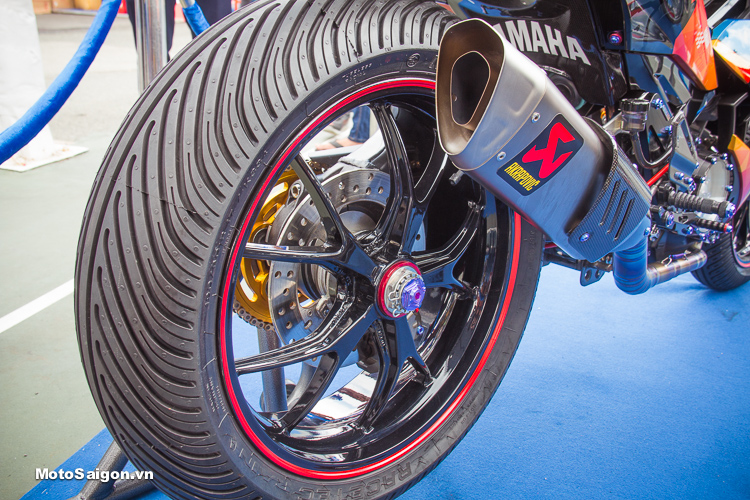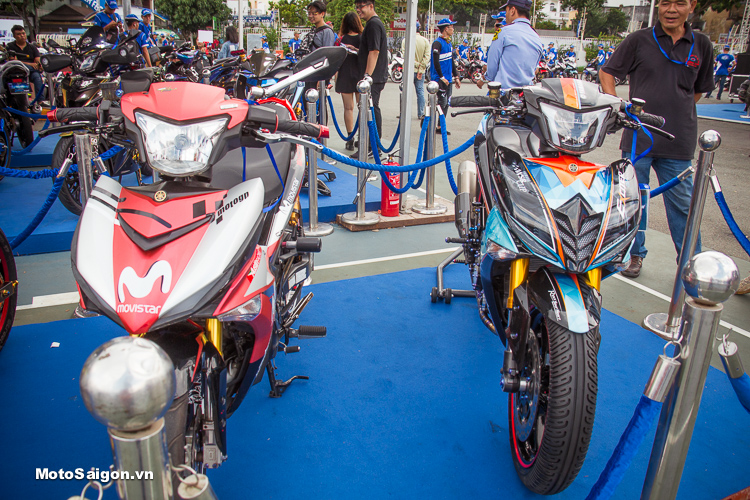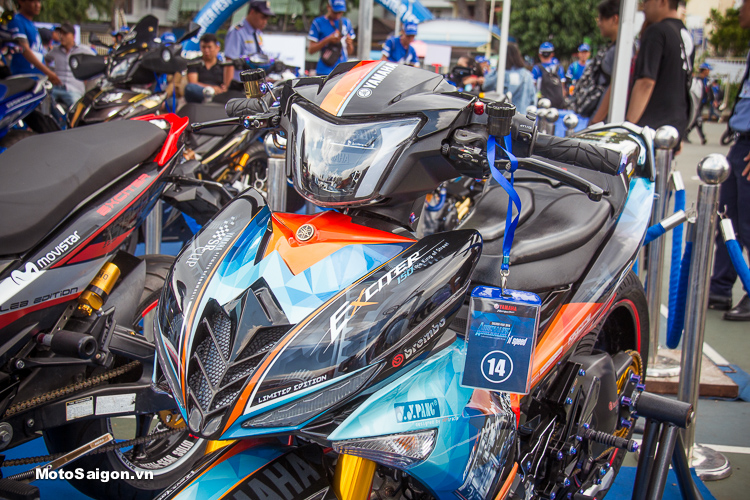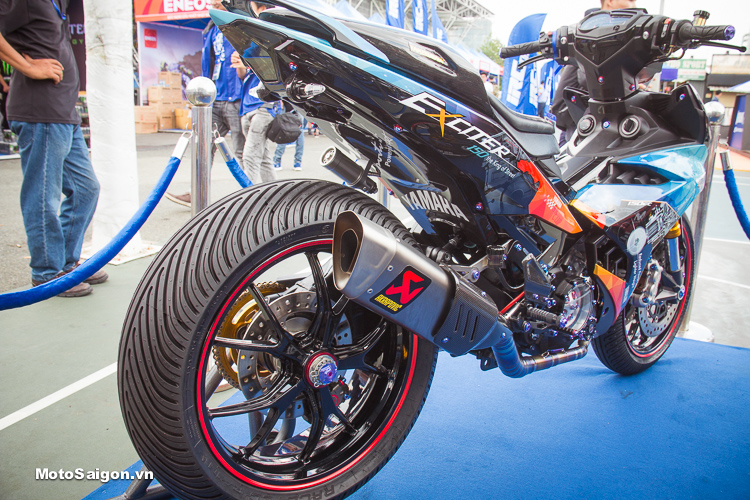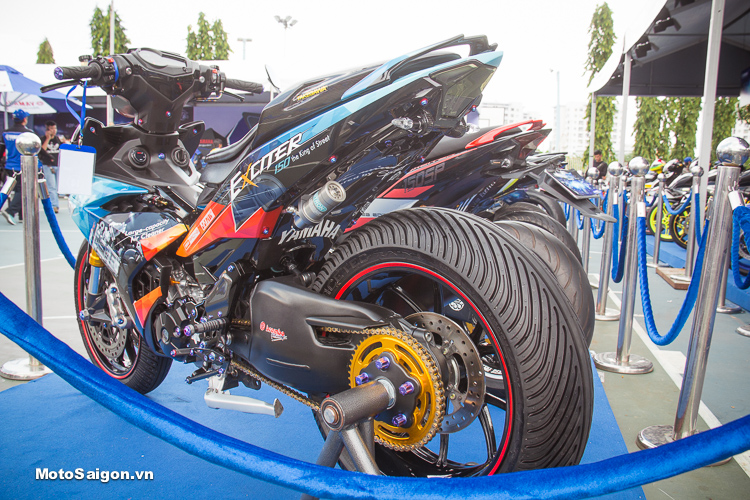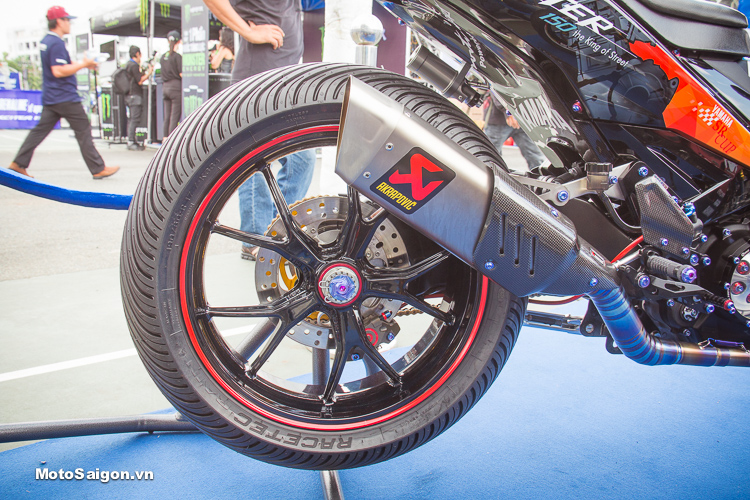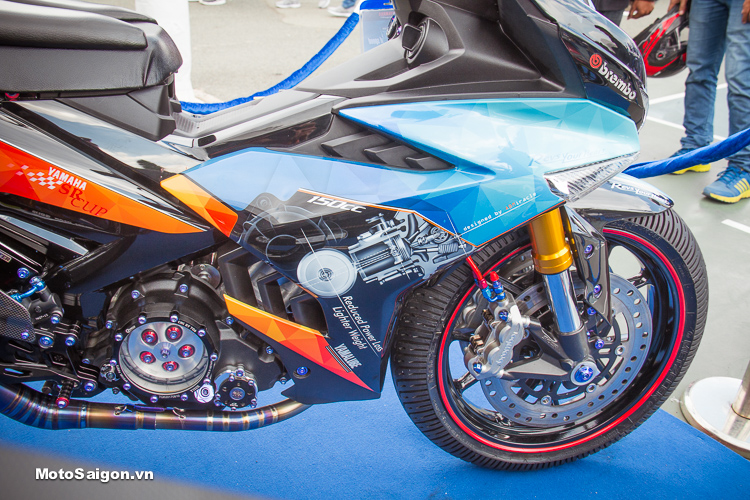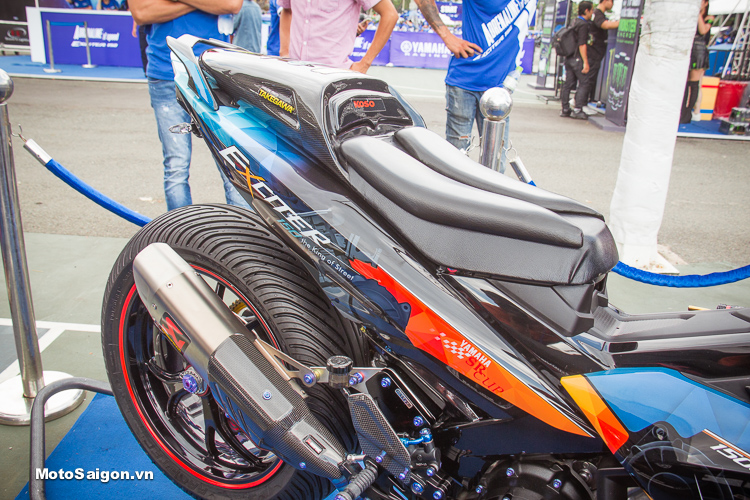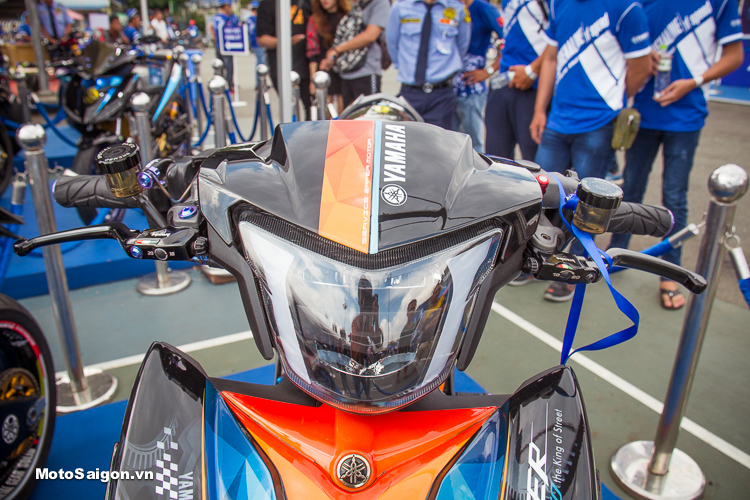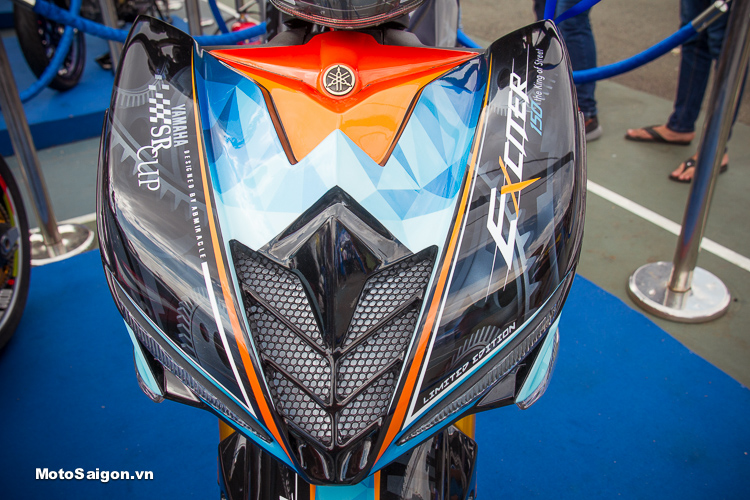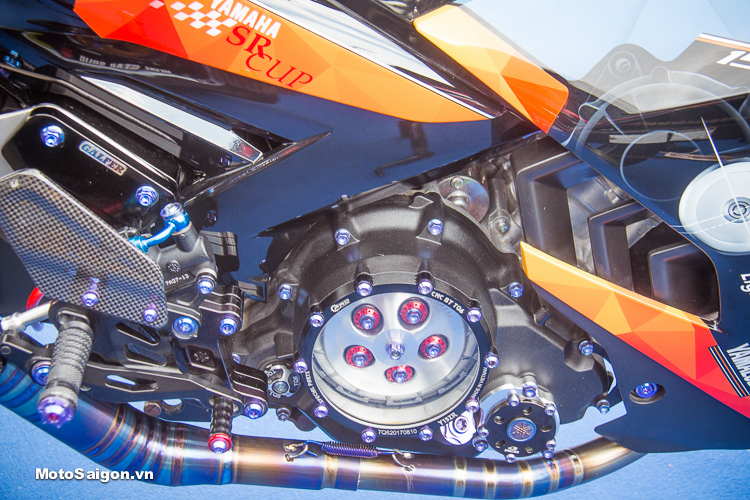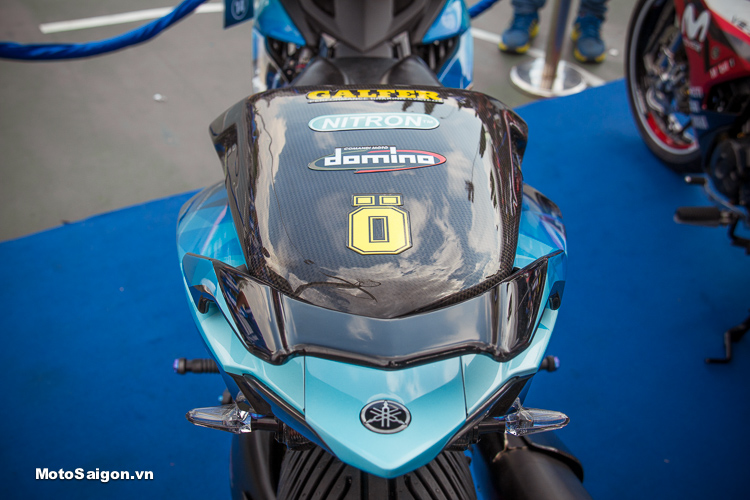 Join MotoSaigon to see more unique versions of Exciter 150 participating in the car competition at this year's Exciter Fextival 2018.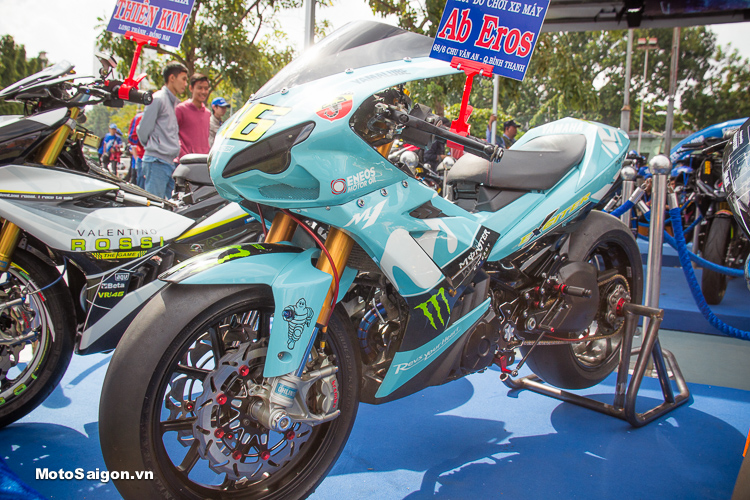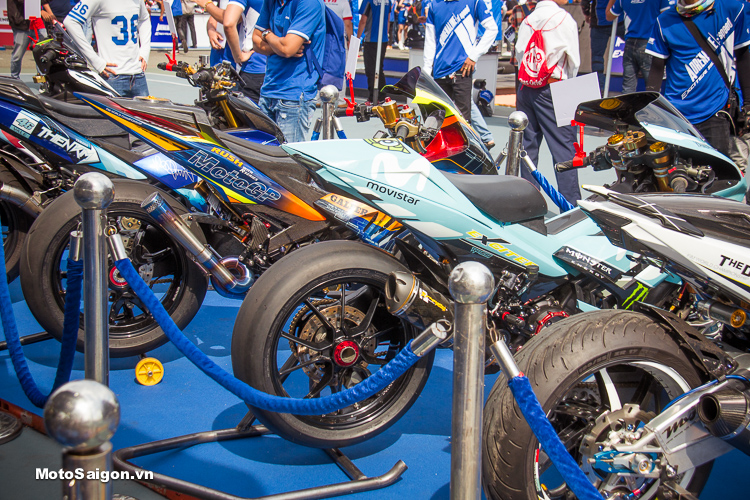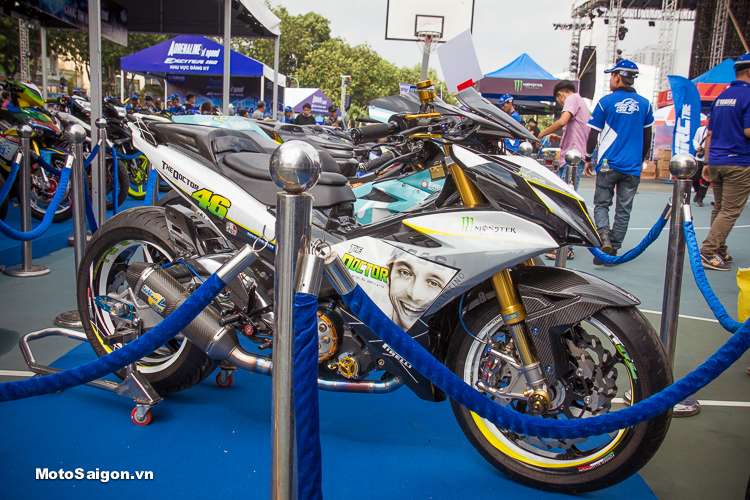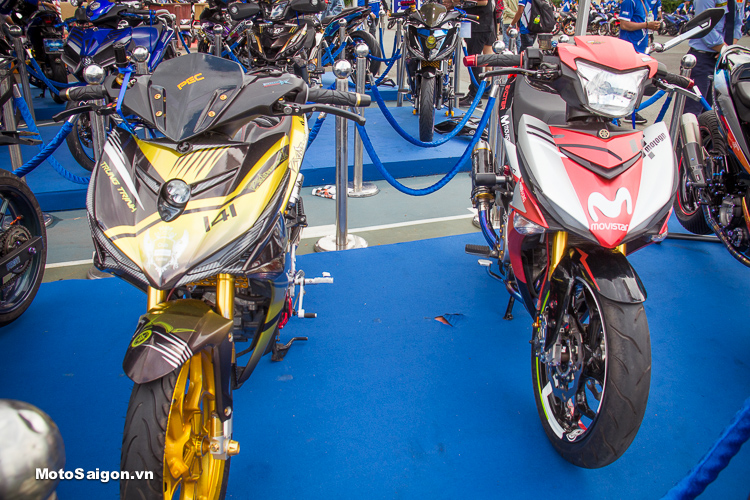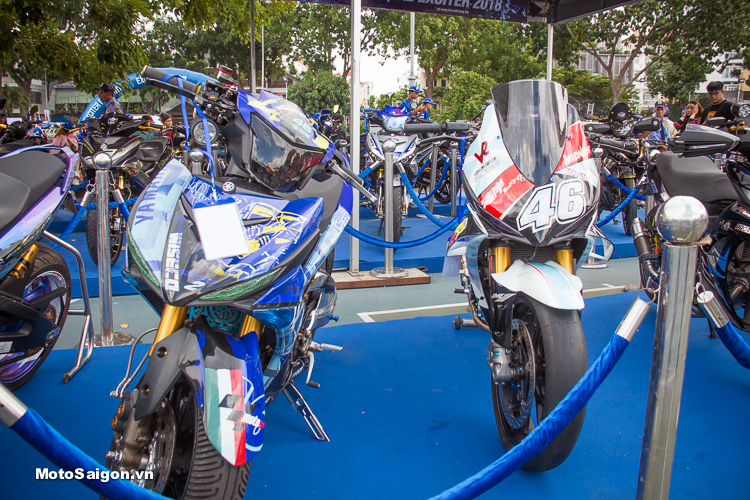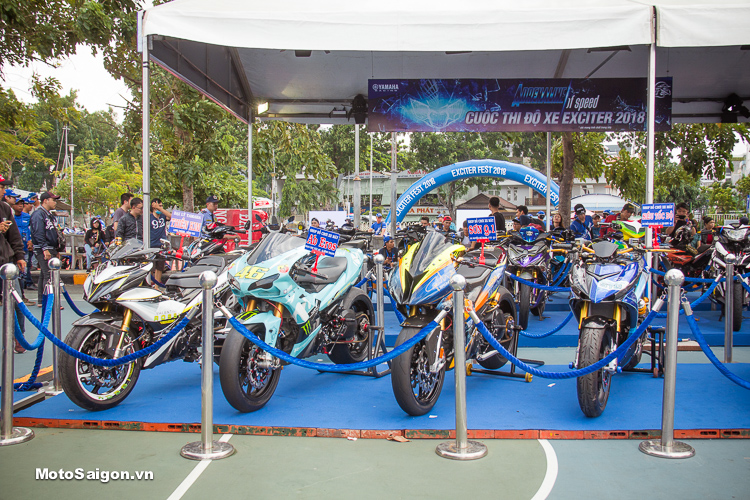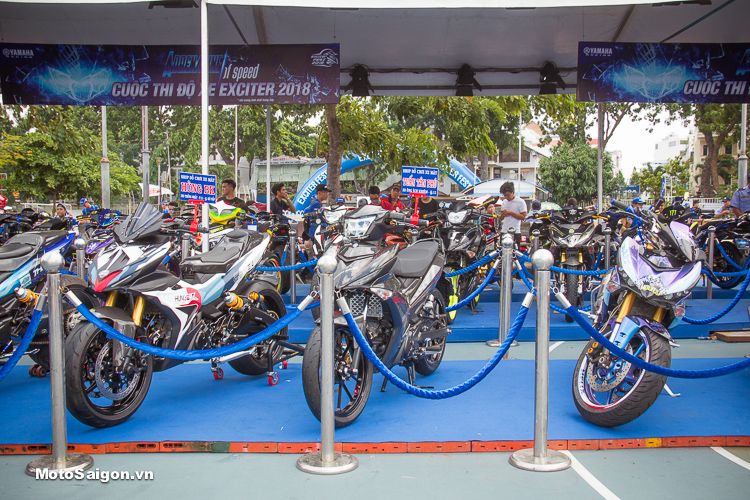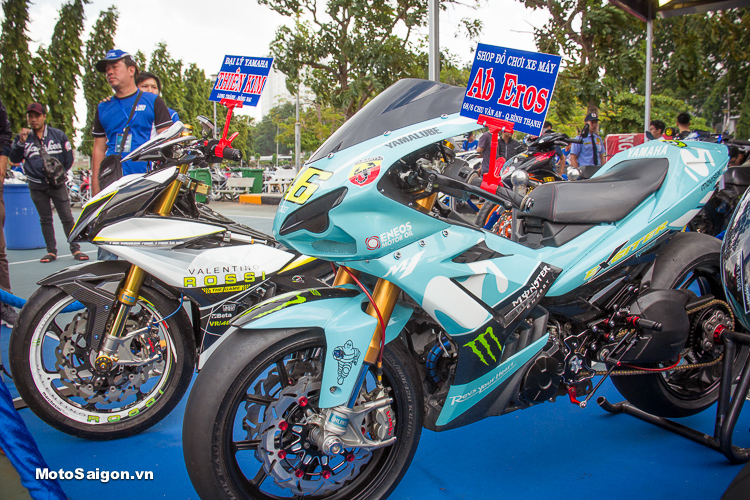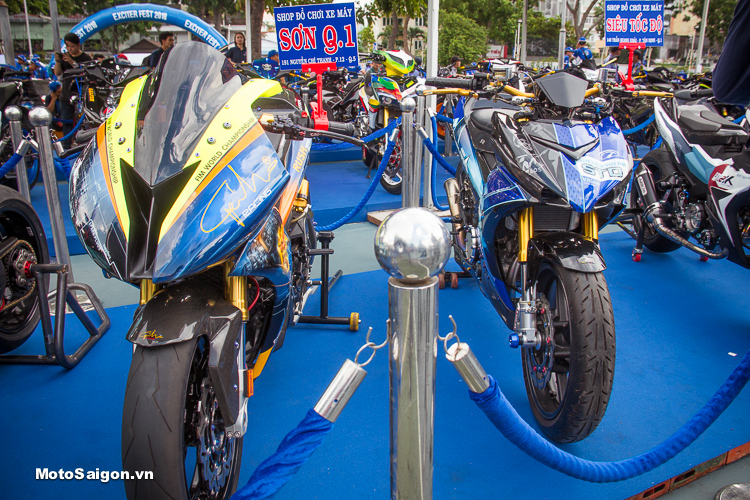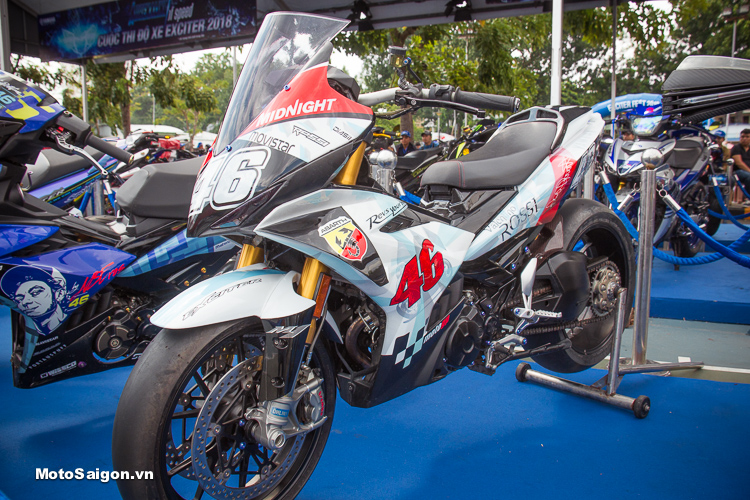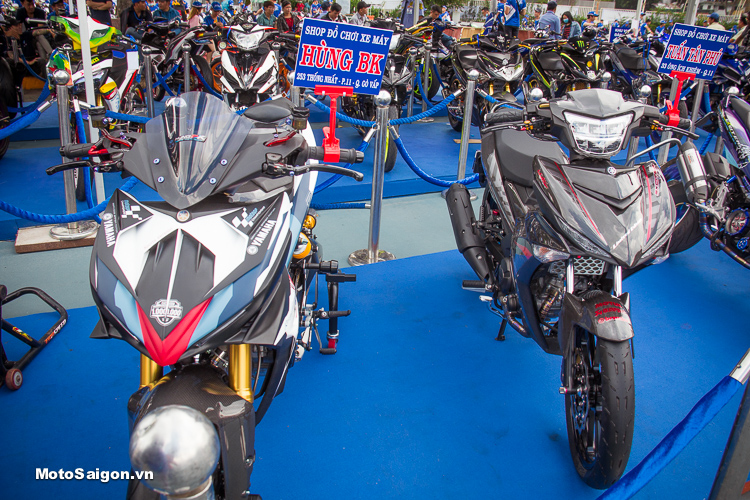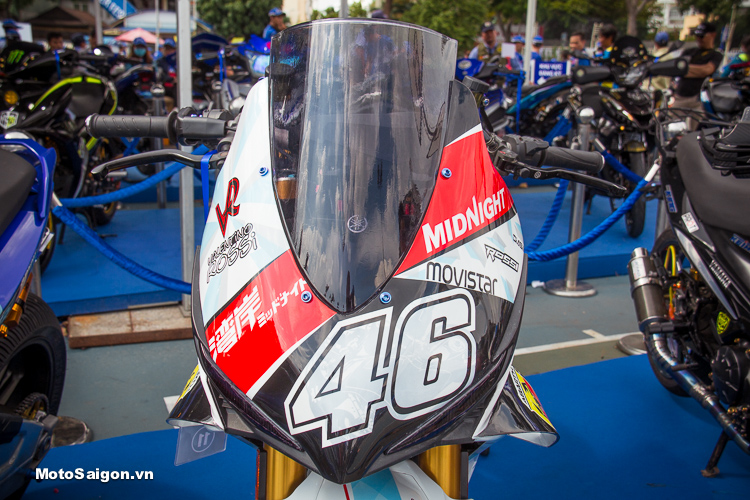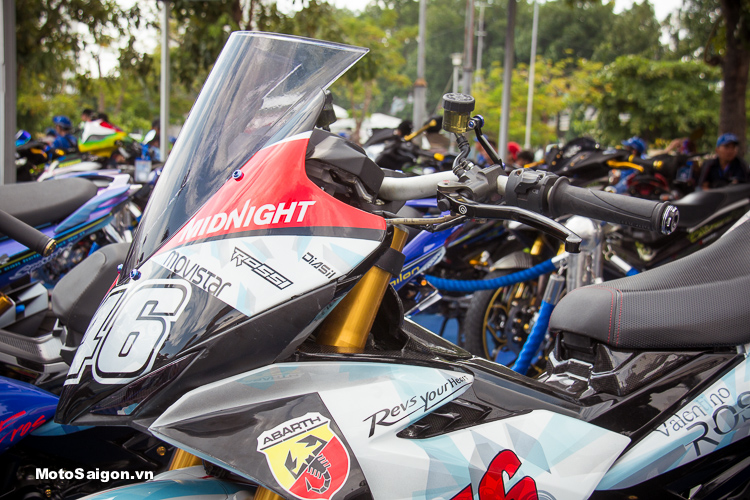 2019 Yamaha Exciter 150 officially launched | What's new in Yamaha Exciter 2019 Overview of Exciter Festival 2018 | Results of the 2018 Yamaha GP racing tournament