As expected before, on August 28, the legendary game Captain Tsubasa: Rise of New Champions was officially released.
Thus, after decades of sleep, the legendary Tsubasa finally officially returned with a completely new appearance. From the rudimentary box to the old NES, Captain Tsubasa has transformed with the top graphics of PC, PS4 and Nintendo Switch.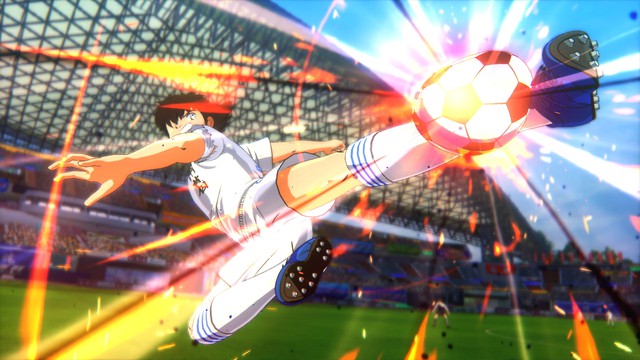 Captain Tsubasa: Rise of New Champions currently has 2 attractive game modes, including:
– Tsubasa: You will be able to play one of the most famous characters in the Japanese manga industry, then join the Nankatsu school team to compete in the Japanese national high school. In this game mode, the content will stick to the original manga.
– New Hero: You will be allowed to create your own character and choose one of the three schools Furano, Musashi or Toho Academy. From the National High School tournament to the Young World Championship, this mode will allow players to overcome tough challenges, develop character and face the best players in the world, to the end. Become the new hero of your own story.
In the context that fans are too familiar with PES or FIFA with the updated version every year, Captain Tsubasa: Rise of New Champions will definitely be a novel and attractive dish.
To relive the beautiful childhood memories, invite you to a series of super "kick kick" skills in the legendary game Captain Tsubasa: Rise of New Champions:
Captain Tsubasa: Rise of New Champions