If you are a fan of the superhero series, especially Marvel – Avengers, then this Mi Band 4 Avengers strap was born for you.
Mi Band 4 exists with the Avengers Edition limited edition, but so far there has been no accurate information on this limited edition sold in Vietnam. Instead, CellphoneS has promptly imported Mi Band 4 Avengers as a way to satisfy the needs of true Mifan and Marvel fans.
This model of Mi Band 4 Avengers is not different from the basic wire in terms of material, is still silicon with high durability and feeling of soft, comfortable, not uncomfortable when meeting water or wearing in time long.
What makes the charm for Mi Band 4 Avengers is the colors and patterns that come with it. Specifically, this Mi Band 4 series has a total of 3 colors: Red (orange), blue and black. Each color has its own meaning. As follows:
Red version symbolizes the character Iron ManThis is also the characteristic color of the Marvel Ironman. Red will create your prominence in front of the crowd, in certain conditions certain light loops on red will turn into an interesting orange color. And yet, the Iron Man logo is also added to the strap of the strap, which is probably the most valuable detail on this string.
Blue version symbolize Captain America, blue is somewhat more neutral, this model is suitable for users who are quiet, don't like to stand out but still get their own style. At the end of the strap, the 5-pointed star logo with the concentric circles of the Captain is printed beautifully.
Black versionPerhaps this is the least striking version because it doesn't look much different from the basic wire, which is characterized by the familiar A-letter logo of the Avengers. However, if you like monotony and black features, this is still a good choice for you.
Each round of Mi Band 4 Avengers has a quite cheap price, only about 100,000 VND, if you have good financial conditions, you can buy all 3 strings to replace it very often very beautiful and personality.
Currently the Avengers models for Mi Band 4 are available at the stores CellphoneS, readers can go directly to showrooms to shop or order via hotline for free: 1800.2097.
In addition, to help the strap and watch more synchronized with the Avengers style, you can change the background of the Mi Band 4 with the appropriate Avengers logo, how to change the background of Mi Band 4, please follow the readers. in: Guide to change the background of Mi Band 4 as you like, right on your Android phone.
BUY NOW MI CHEAP BAND 4
Below are photos of the 3 strap Avengers for Mi Band 4, made by Sforum.vn: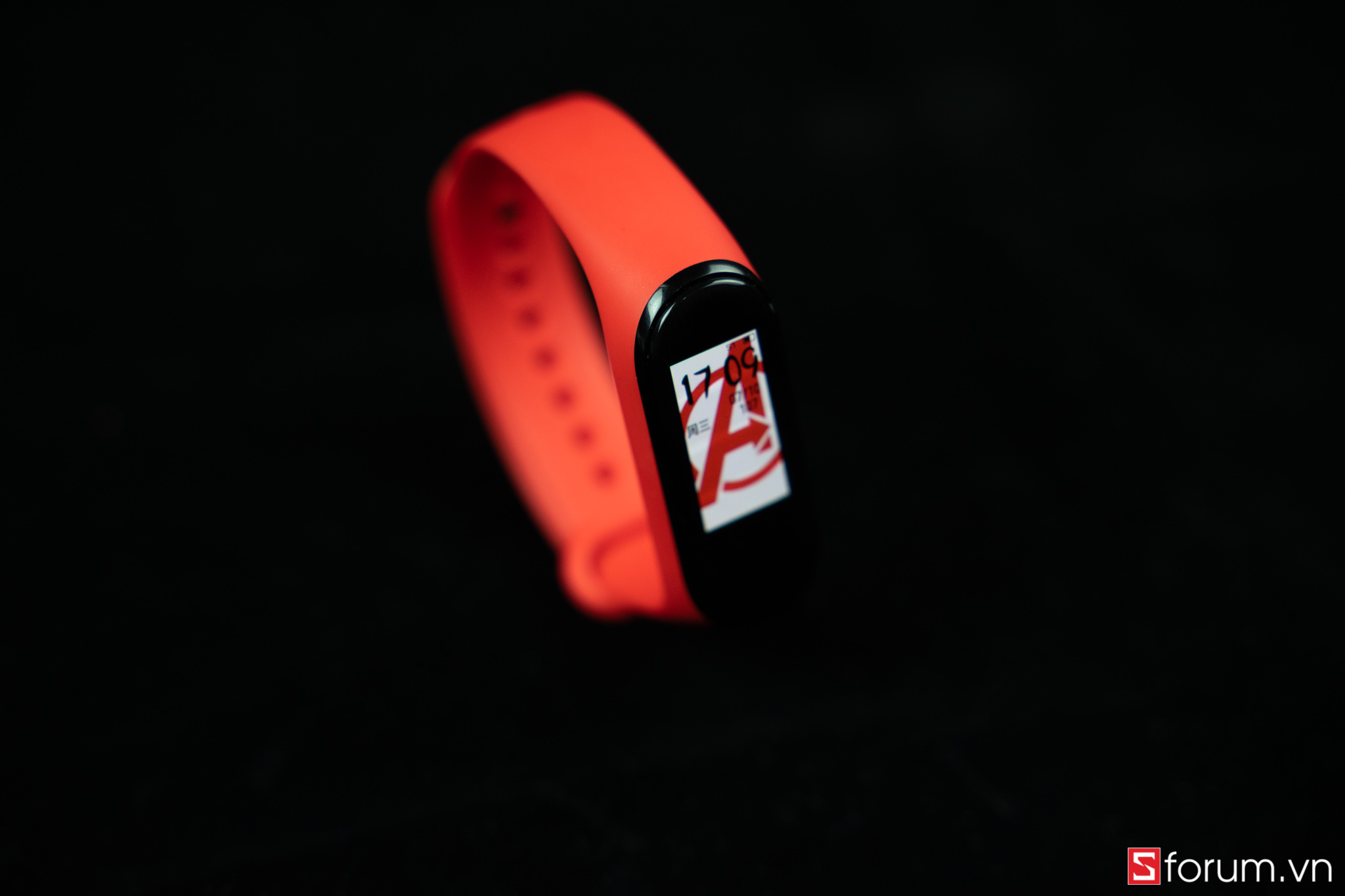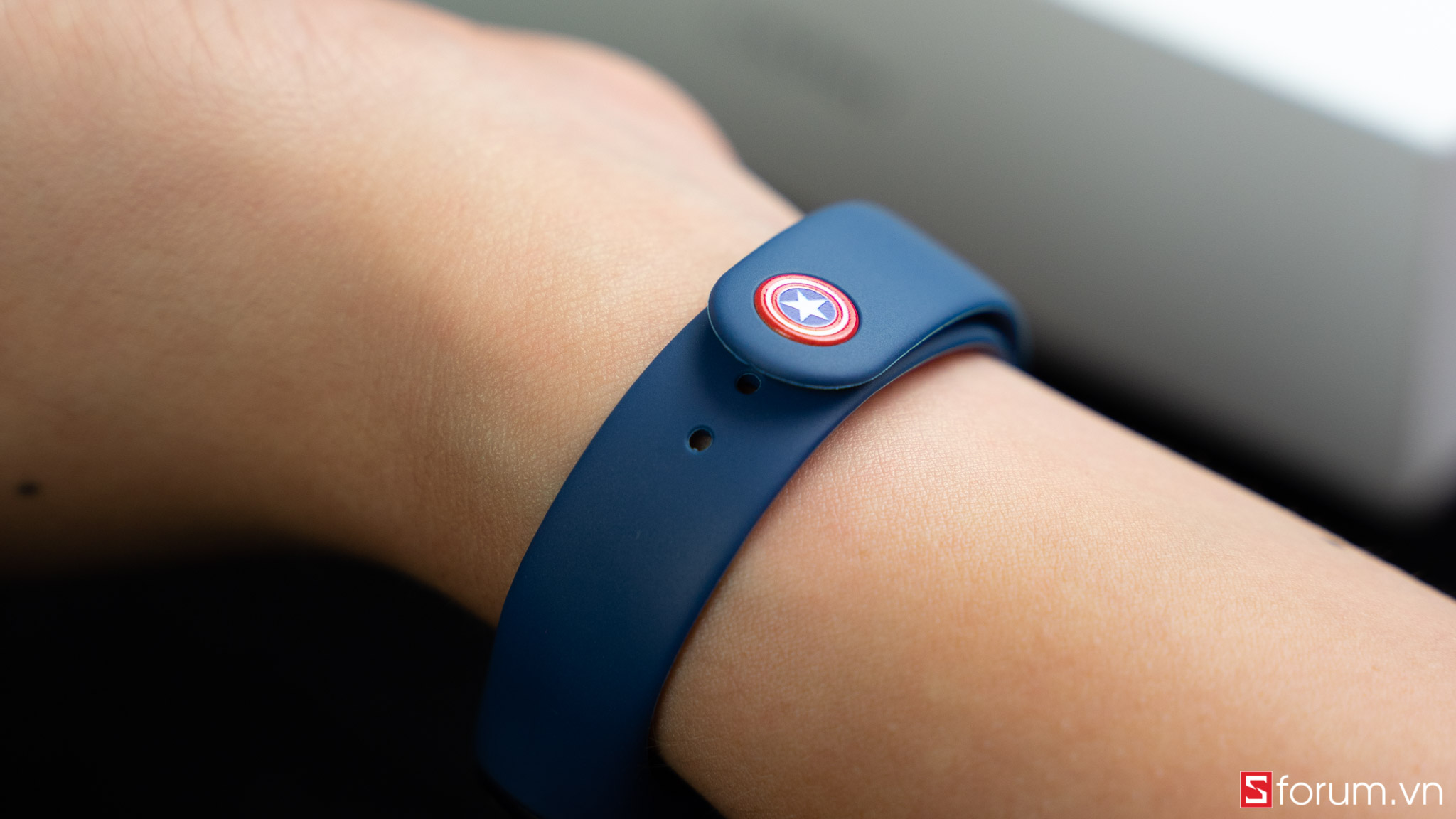 ---
Currently, to help readers understand the latest and hottest technology information, CellphoneS officially established fanpage "Sforum.vn" news site, here information about attractive technology always updated regularly and continuously.
Please like Sforum.vn page by following link: https://www.facebook.com/SforumTech.
Or visit the Sforum.vn website to instantly read extremely hot technology news.


Hoa Duc