Adding text in GIF images seems to be a difficult job and requires experts and designers to edit, but you can completely add text in GIFs, add text to animations, create custom animations. The online support tool Ezgif is very convenient.
Related posts
Send GIF animations with Google Keyboard on Android
Facebook adds many super cool photo effects, supports GIF creation
Instructions to insert text into photos in Photoshop, add text to photos
How to insert text into pictures in Word 2016, 2013, 2010, 2007
Insert, add Text box in Excel spreadsheet
Since Facebook allows users to post GIFs on Facebook, the trend of users creating GIF images is more and more popular, users can create GIF images with PhotoScape, create animations in Photoshop or with many other animation software.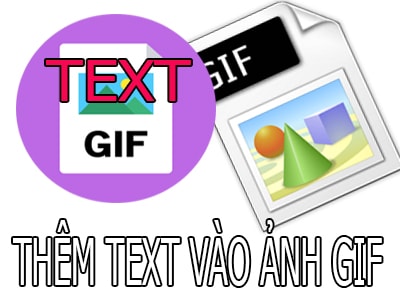 However after using list combinations animation software, users often do not know how to insert text into GIF images like with regular images. So how to add text in GIF images or add text to animations easier and more vivid?
Add text in GIF images, add text to animations
Step 1: Visit Ezgif.com or click Here.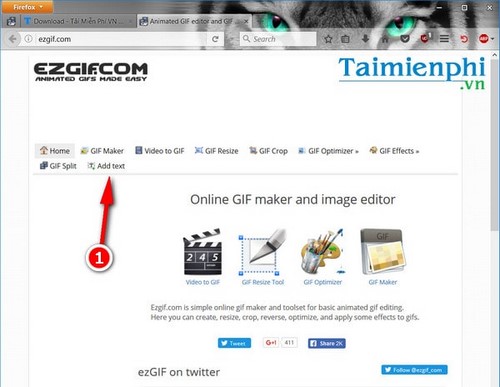 After accessing the page Ezgifyou click on the item Add Text.
Step 2: In the next step, you click to select the item Browse… to choose the GIF image you want to add text to in the GIF image. In addition, Ezgif also provides users with a way to enter other information using a picture link if the GIF is found on the Internet.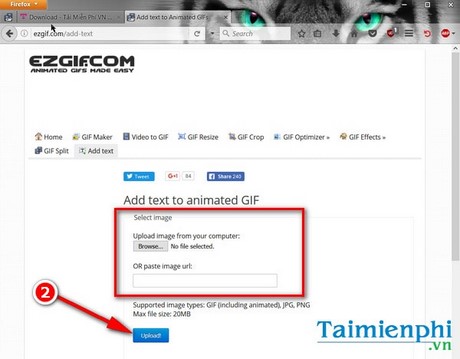 Note, the maximum image size that this service supports is 20MB, therefore, if the GIF image is larger, it will not be possible to perform this trick, and must use tools like Photoshop.
After selecting a picture successfully, click it Upload To upload images to the system, start the process of adding text to the animation. Depending on the size of the GIF, readers may have to wait a few seconds or minutes.
Step 3: After successfully uploading, the next step is to enter text in the GIF image in the custom tool next to the image. If the GIF has many frames, you can customize more for each frame that appears, or else you just need to enter text for the first frame.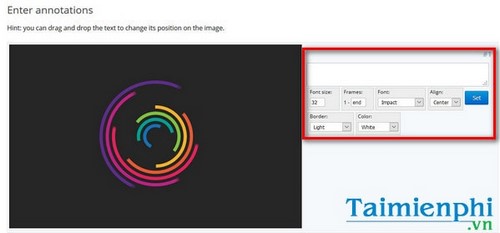 The user has options with Font Size, Font (font style), Align (alignment), Border (text border) and color (font color).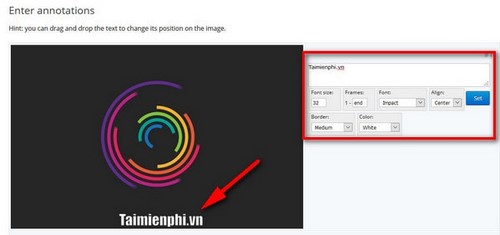 After selecting the above parameters, press Set to establish.
Step 4: Finally, drag down the last frame and press select Create GIF to start adding text to your animations.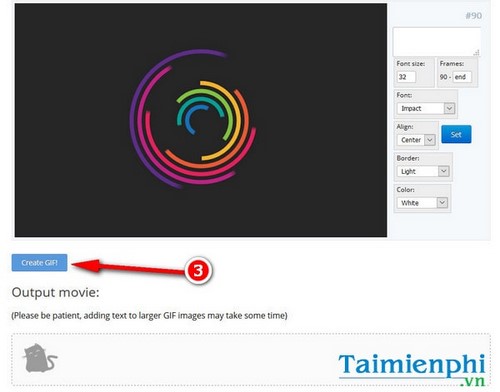 You may have to wait a few moments to see results.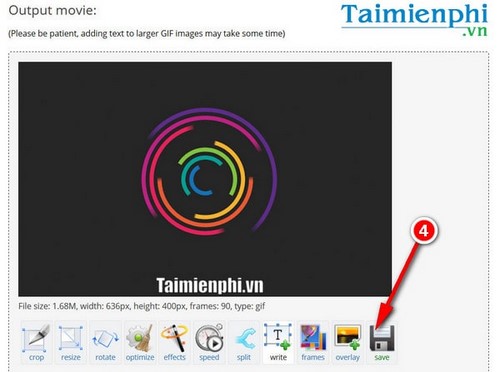 Right below the image are custom tools such as crop (crop image), resize (resize) or rotate (rotate the image), … To save the GIF to your computer, you click Save.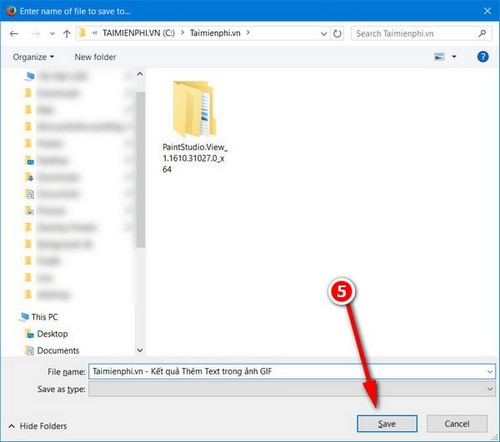 Choose where to store your photos.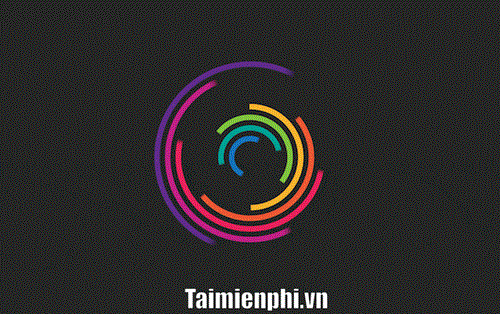 And here are the results after the user added text in the GIF image.
Once you've added text in GIF images successfully, readers can completely use that GIF to post gif images on Facebook or share with friends. Currently there are many tools to support users to create animations on the computer, such as PhotoScape, Photoshop, Easy GIF Animator, GIFcam or Advanced GIF Animator. These are professional animation software that many users trust, not only capable of creating animations, software like Photoshop, PhotoScape also allows you to collage, edit, or even add text.
https://thuthuat.taimienphi.vn/them-text-trong-anh-gif-12806n.aspx
However, the most convenient is still GIF editing services, adding text to animated images on the Internet, because they are quite easy to use and flexible in all cases. ElectrodealPro will introduce you to the top 5 list animation software, best editing GIF for future readers.
.