Youtube channel of the CW website has just uploaded the actual capacity test video of the Suzuki V-Strom 1050XT 2020 on the DynoJet test table. The final result of the actual power of the new version of 1050XT 2020 will surely surprise everyone!
The pair of Suzuki V-Strom 1050 and V-Strom 1050XT 2020 have officially launched with the listed price in Japan of 1.43 million Yen (approximately 310 million VND) and 1,518 million Yen (equivalent to approximately VND 330 million).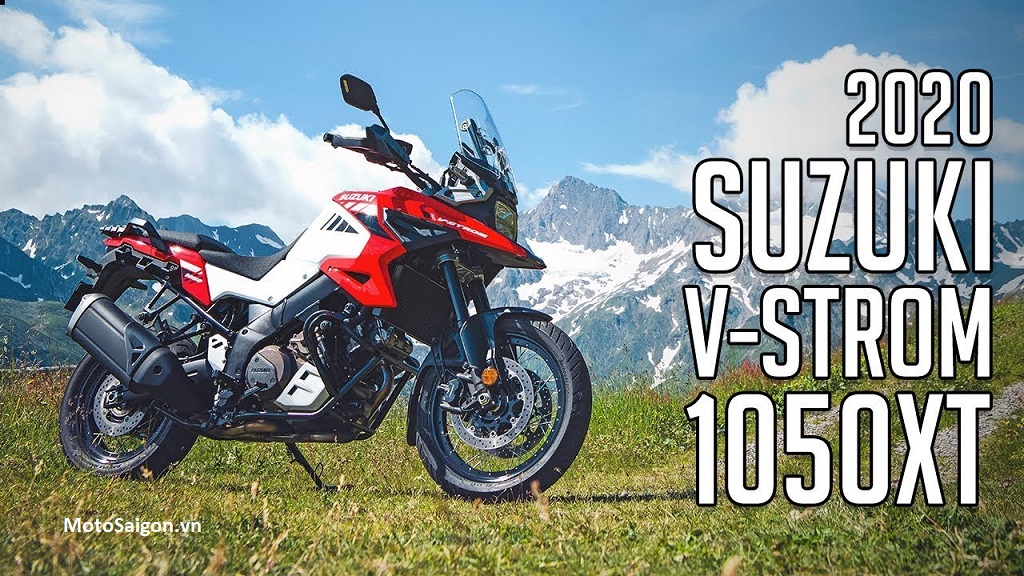 The overall design of the duo is still based on the idea of ​​"Master of Adventure", giving a dusty and tough look. However, the V-Strom 1050 XT carries an Adventure Touring design with 19 inch 17 inch spokes spokes for the front and back respectively.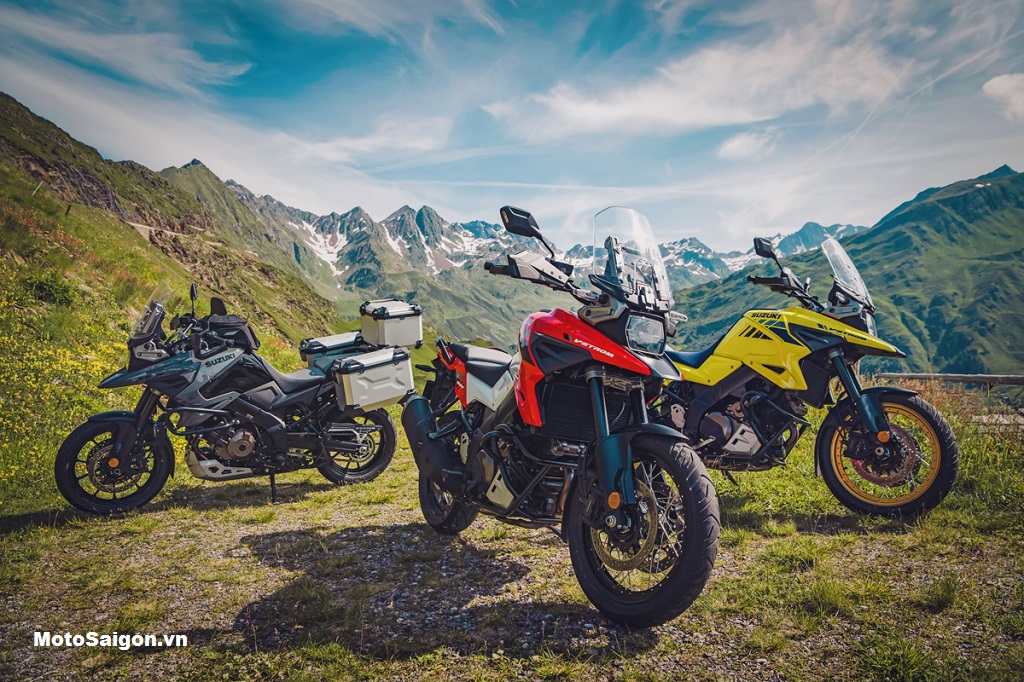 The "heart" of the Suzuki V-Strom 1050XT 2020 is a 1036cc V-Twin engine block, liquid-cooled, producing an estimated maximum power of 104 hp at 8500 rpm and maximum torque. 99 Nm at 6000 rpm. Comes with a 6-speed manual gearbox and electronic fuel injection system. Notably, unlike the previous generation, on the new 2020 version, Suzuki made some adjustments on the engine to increase the maximum power of the car, while ensuring powerful sound emitted. interesting.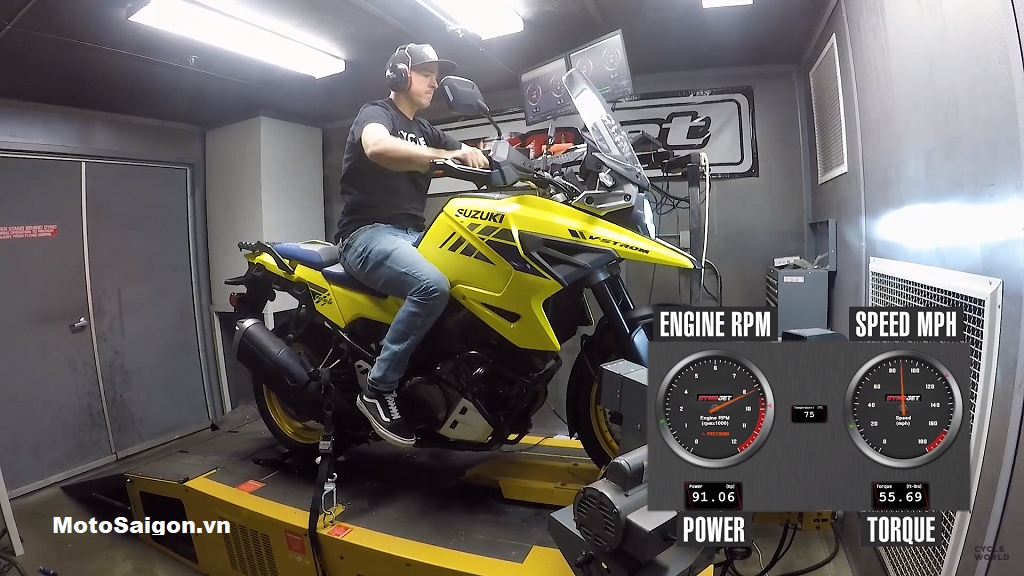 The experts of Cycle World has just posted a short video showing the practical power of the Suzuki V-Strom 1050XT 2020 on the DynoJet test table. The final result shows that the 1050XT reaches 93.4 hp at 8650 rpm and 87.5 Nm of torque at 4630 rpm. This is a positive result and does not differ too much from the specifications that Suzuki announced earlier.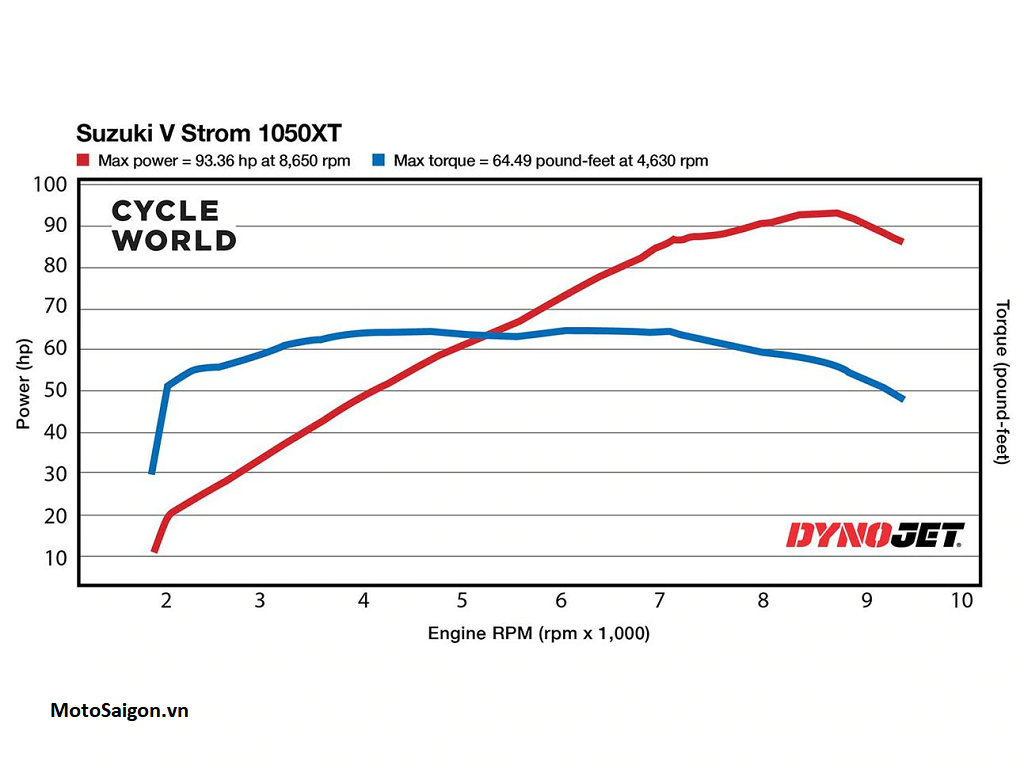 Video of actual capacity testing of V-Strom 1050XT 2020 on DynoJet's test table Cycle World: