According to the Office of the President of Brazil, General Otavio Rego Barros, President of President Jair Bolsonaro's spokesman, "was at home and followed all the recommended rules," after being confirmed positive for Covid. -19 on 5/5.
Mr. Barros, 59, is one of the highest officials in President Bolsonaro's administration.
More than 20 top Brazilian officials have tested positive for the new strain of corona virus, including Presidential Communications Secretary Fabio Wajngarten and National Security Minister Augusto Heleno.
President Bolsonaro said he had a negative test result with Covid-19, but did not publish the results publicly.
Estado de Sao Paulo, one of Brazil's leading newspapers, is filing a lawsuit demanding that President Bolsonaro publish the results. The newspaper said that the president's health is a matter of public interest.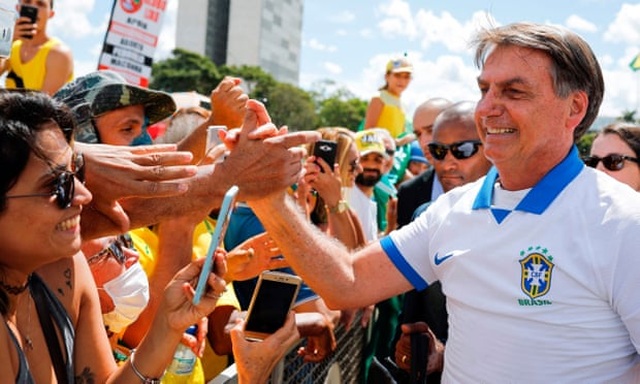 President Bolsonaro has maintained the view that Covid-19 is a mild disease and social spacing measures are not necessary. According to him, only those at high risk need isolation.
President Bolsonaro even condemned the "hysteria" surrounding Covid-19. He argued that social disengagement measures were detrimental to the economy and frequently overlooked them.
Bolsonaro has repeatedly been at odds with state governors, arguing that the strict restrictions that state leaders are taking are overreacting to the Covid-19 epidemic.
Despite the outbreak, President Bolsonaro kept going down the street, meeting crowds of supporters and not wearing masks.
Brazil is currently one of the countries most affected by the Covid-19 epidemic in South America. Up to now, Brazil recorded the least 8,588 deaths and 126,611 cases Covid-19.
Experts estimate that the actual number of cases in Brazil, a country of 210 million people, may be 12-15 times higher than the official statistics, as many cases have not been confirmed due to testing capacity. limit.
Success
Follow AFP
.