Will GoldenEye 007 soon be entitled to its remake? The hype is rising among gamers who are fans of the cult N64 game. The GoldenEye brand has indeed just been renewed, but we do not yet know if something is indeed planned.
A pioneer in first-person shooter games, GoldenEye 007 is still considered one of the best games of its generation and Nintendo 64. The game which features James Bond and which can end by shooting only one bullet for those who like challenges, could well benefit a remake or even a remaster.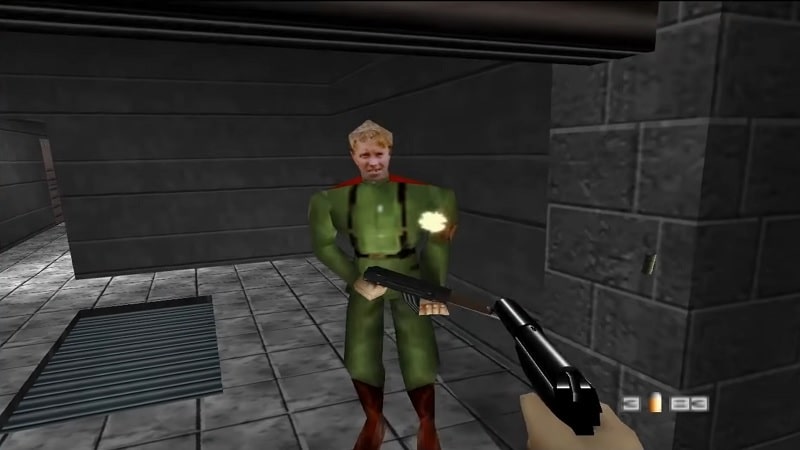 The hype has been mounting with players since there was movement on the side of the GoldenEye brand. This has indeed been renewed by Danjaq who is the holding company of the James Bond license. Last year, this company had made a name for itself by abruptly stopping the development of the remake of GoldenEye 007 by the fans. So it's good news this time around, and fans have a lot of theories.
GoldenEye 007 remake or remaster coming soon?
The renewal of the GoldenEye brand was discovered by Nick Baker who is the co-founder of the XboxEra site. He said on Twitter that: " wait… has Danjaq finally listened to me? By sharing the link to the GoldenEye trademark. Its renewal was accepted on March 16, 2021.
Of course, this rumor spread like wildfire on social media. At the moment, we cannot confirm anything yet. Danjaq obviously did not give any additional details. Many players now expect to a remake or to a remaster from the original game. By the way, did you know that Nintendo forced developer Rare to make GoldenEye 007 less gory and less violent before its 1997 release on N64?
Finally, a remake or remaster of GoldenEye 007 would most likely be overseen by Nintendo and Microsoft due to the rights of the James Bond-based license. Indeed, Microsoft bought the Rare development studio in 2002.
Source : ComicBook


Auriane Polge