It's been just over a week since Valheim, the very first title from Iron Gate Studios, has landed in Early Access on Steam, and its community is growing at top speed. The title has not only sold over a million copies in record time, but players are investing in numbers to bring the game to the fore, when it was almost unknown there. just a few days. Tutorials of all kinds are multiplying and a player has already broadcast a 24-hour stream on the game which seems for the moment to be unanimous among his community.
Valheim is a solo or co-op survival game set in a procedurally generated Nordic-inspired world. As a more romanticized presentation, the Steam page dedicated to the game says:
"A fallen warrior, the Valkyries have taken your soul to Valheim, the tenth world of Norse mythology. You are the new guardian of this primordial purgatory, besieged on all sides by the creatures of chaos and the sworn enemies of the gods. Odin is counting on you to win back Valheim."
What seems to please and which could explain such enthusiasm for a game that came out of practically nowhere, is above all that, unlike another well-known title and criticized in recent months, Valheim has virtually no bugs! Indeed, if some players are less excited than others by the graphics or the gameplay, even the most repulsed admit that this particular attention on the part of the developers deserves to be applauded.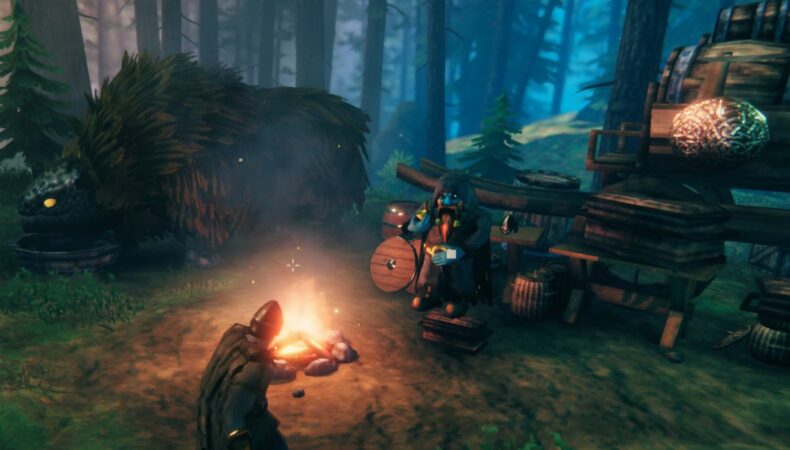 The excitement is such that the creators have posted numerous tweets on the game's official Twitter to thank their new community for their support. They particularly praised the performance of this streamer, Little Diggy, including the 24-hour stream on Valheim did many views, and who said he was "already addicted".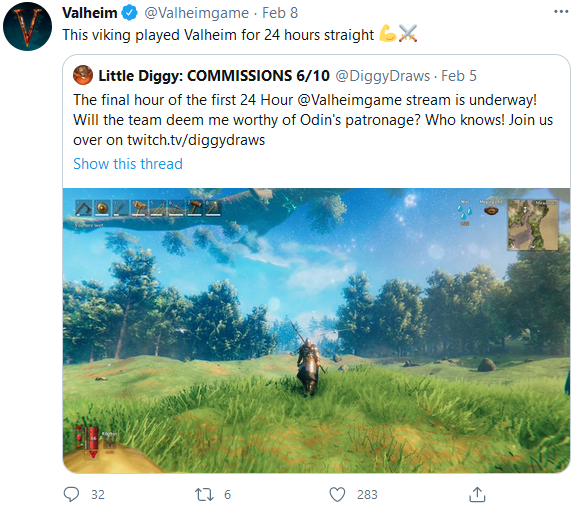 In addition to being already in large numbers, the player community is extremely active since guides and tutorials of all kinds are published every day. From demos of building a base to tips for taking down Moder, one of the game's biggest bosses, which is sure if you dare to step into Valheimis that you will not be alone in the adventure. Hoping that the community is still invested when the game is released in its final version (which will not be for at least 1 year according to the developers), if becoming a viking tempts you, you can already take part in the journey to less than 20 € on Steam!


Naelyn