It has been ten years since the production was announced, and finally "Final Fantasy XV" (hereinafter referred to as FF15) is on sale! An event was held with fans to commemorate the release, and more than 300 fans gathered at the venue. In addition to Director Tabata, two protagonists of FF15 and the voice actors who play the role of the heroine, entertainer Baing King, actress Erina Mano, and others talked about FF15. From that, I will tell you the information that made me excited.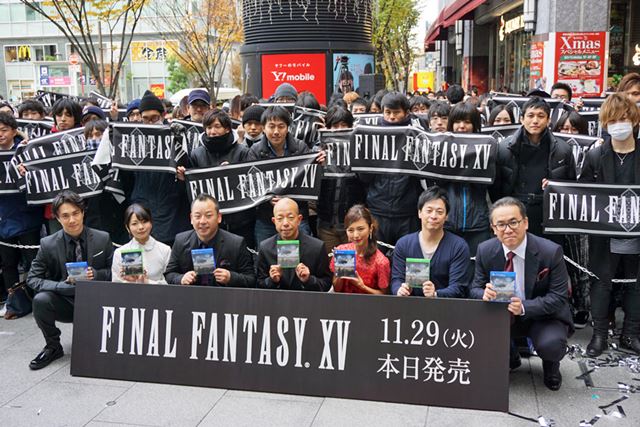 It was an event that was held at 8:15 am at "Yodobashi Camera Multimedia Akiba" in Akihabara, Tokyo, and it is said that the fans will gather so much.
Developed a new AI and made the character feel
First, Director Tabata said, "I'm sorry to have kept you waiting!" It was planned to be released as "Final Fantasy Versus XIII" in 2006 when the production started, but the title was changed to FF15 in 2013 with the release date undecided. I thought it was finally released, but the director changed in 2014, and the release date was decided on September 30, 2016, but it was postponed for two months. And it was released worldwide on November 29, 2016.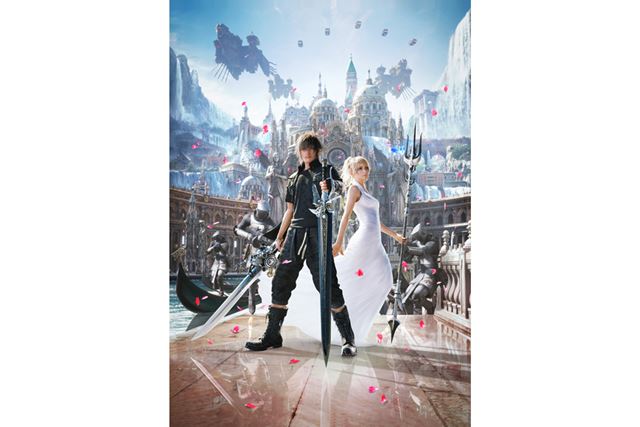 According to Director Tabata, the "Final Fantasy" series always emphasizes that the player becomes the protagonist of the story and enjoys the experience of the protagonist, and was a dot picture.
.