8 generation of the car Toyota Land Cruiser was first launched in 2007. It's time for Toyota to launch a new generation of this "tough" SUV.
According to rumors from the page Best Car Web In Japan, the 9th generation Toyota Land Cruiser will be officially launched in August this year. In addition to the new trendy design, the Toyota Land Cruiser 2021 is also rumored to have a new hybrid engine system instead of the old V8 petrol engine.
The "heart" of the 9th-generation Toyota Land Cruiser may include a 3.5-liter V6 petrol engine, producing a maximum capacity of 299 horsepower at 6,600 rpm and maximum torque. 356 Nm at 5,500 rpm. Compared with the 318 horsepower and 460 Nm of the V8 petrol engine, the 4.6-liter capacity is currently used for the 8th Generation Toyota Land Cruiser, the new hybrid engine system is slightly weaker.
Of course, the two figures above can completely be the performance parameters of the V6 engine alone. For example as above Lexus LS 500h, V6 engine generates a maximum capacity of 295 horsepower and maximum torque of 350 Nm. Meanwhile, the electric motor of this model adds 176 horsepower and 300 Nm. As a result, Lexus LS 500h owns a total capacity of 354 horsepower.
It is not clear whether the 9th-gen Toyota Land Cruiser will retain the 5.7-liter V8 engine in the US market. Combined with an 8-speed automatic gearbox and all-wheel drive system, this engine produces 381 hp and 544 Nm of torque.
The rumor also confirms the new generation Toyota Land Cruiser will be equipped with a Multi Stage Hybrid System, combining traditional CVT gearbox with 4-speed automatic transmission. In addition, the new Toyota Land Cruiser was developed based on the TNGA platform to reduce weight while retaining the trapezoidal chassis structure to ensure the performance off-road as before.
Expected, Toyota Land Cruiser 2021 will be available in both 3-seat and 8-seat versions. The wheelbase of the car will increase by about 50 mm compared to the old generation.
In addition, the new Land Cruiser also gets Toyota Safety Sense, including collision avoidance, pedestrian / cyclist detection, cruise control, lane departure warning and auto headlight.
After Land Cruiser, Toyota may upgrade to Land Cruiser Prado. New generation of Toyota Land Cruiser Prado Most likely to launch in 2022.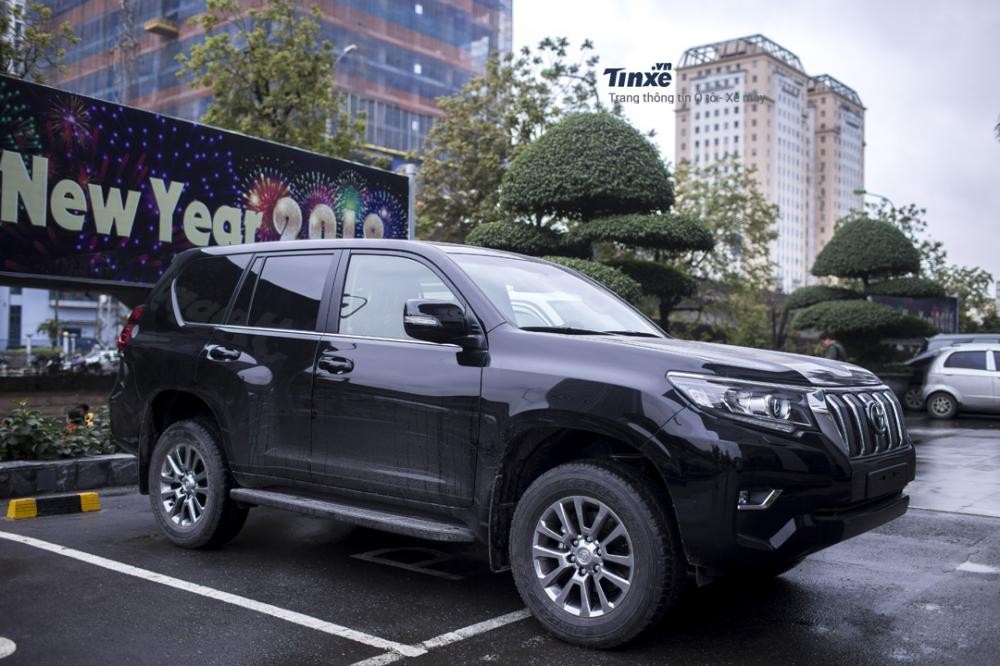 Similar to the larger Land Cruiser, Toyota Land Cruiser Prado can also be developed based on the TNGA platform with trapezoidal chassis structure and has 2 seat configurations of 5 seats and 7 seats. Finally, the car is expected to continue to use the 2.7-liter and 2.8-liter diesel engines like the Toyota Fortuner.
Lan Quyen
.