Xbox has added 97 games that are FPS Boost compatible on the Xbox Series X and S. These games go from 30 FPS to 60 or 120 FPS for players of Microsoft's next-gen console.
Xbox Series X and S previously had 23 FPS Boost compatible games. Next-gen consoles now have a total of 97. As a reminder, FPS Boost is a feature that allows play backward compatible games at 60 or 120 fps It was previously enabled by default on some games and disabled on others. The Xbox March update then introduced the ability to turn FPS Boost on or off.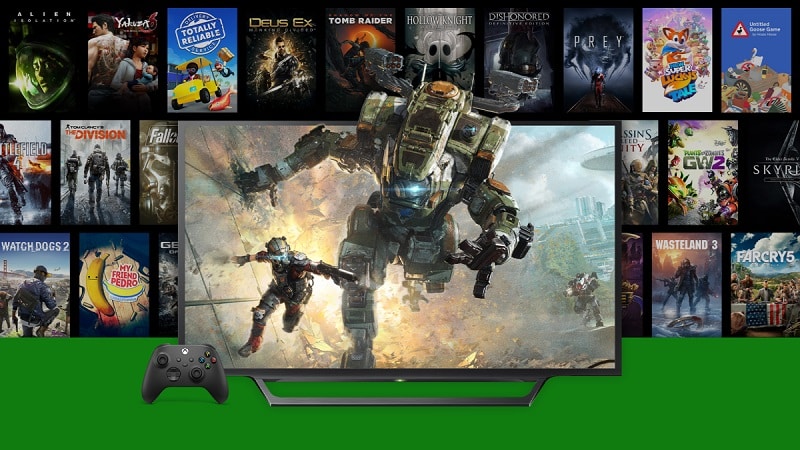 Lawrence Hryb, alias "Major Nelson", who is the programming director of Microsoft Xbox Live stated that : " today we released our largest collection of games with FPS Boost to date, bringing the total number of games to 97, many of which are included with Xbox Game Pass and EA Play (included with an Xbox subscription Ultimate Game Pass ».
Xbox Series S is not always compatible with FPS Boost on some games
You can find the complete list of the 97 games compatible with FPS Boost on this page. To give you a few examples, there are several titles from the Assassin's Creed franchise as well as different opus from the Battlefield series. There's also Fallout 4, Fallout 76, Dead Island, Alien Isolation, The Elder Scrolls V: Skyrim Edition and Far Cry 4.5, Primal and New Dawn. With the FPS Boost, these games will offer better experience for players by being more fluid and thus more immersive.
However, it is important to clarify that FPS Boost is not always available on Xbox Series S because of its lower graphics performance than the Xbox Series X. Moreover, we have just learned that Mass Effect Legendary Edition will be playable at 60 FPS on PS5 and 120 FPS on Xbox Series X.
Finally, if you are still looking to get a next-gen console from MicrosoftChipmaker Foxconn said last month that a return to normal is not expected until mid 2022.
Source : CBR


Auriane Polge