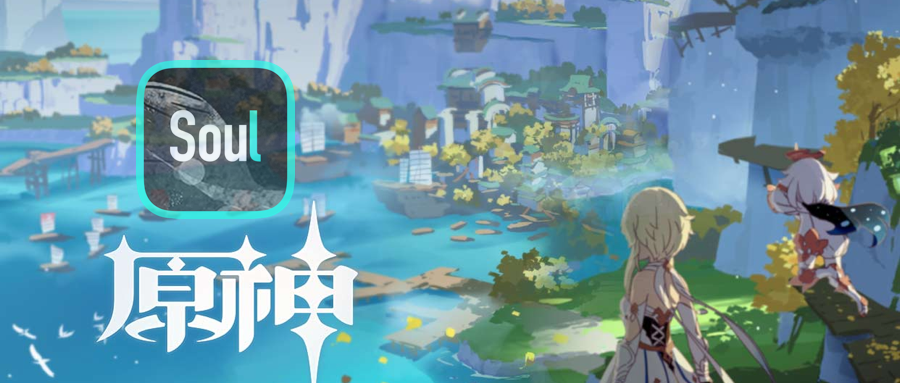 The first domestic meta universe?
In the twinkling of an eye, Miha traveled on the Metaverse layout and fell a second.
On June 18, Shanghai Soulgate Inc., the company of the social software Soul App, formally submitted a new prospectus document to the US Securities and Exchange Commission (SEC).
According to the prospectus, Soul's proposed issuance price range is US$13 to US$15 per ADS (American Depositary Securities). It plans to issue 13.2 million ADS shares (before the exercise of the over-allotment option) and simultaneously conduct a private placement (CPP). Soul App enjoys an over-allotment right of 1.98 million ADS shares, with a maximum financing amount of more than US$300 million.
Among them, Janus Henderson inverstors and Boyu Capital have subscribed for $80 million in ADS. At the same time, Mihayou will invest 89 million US dollars to participate in the private placement, and the price per share is the same as the IPO issue price.
It is worth mentioning that the Tianyancha App showed that on June 1, Boyu Anhua (Xiamen) Equity Investment Partnership (Limited Partnership) had business changes, and Shanghai Mihayou Tianming Technology Co., Ltd. and Shanghai Lilith Technology Co., Ltd. were added. Companies etc. are partners.
After only about 2 weeks, Mihayou's movements are not unpleasant.
Previously, the competition mentioned in the article "Secret Mihayou Metaverse Layout" (click to review the full text in blue) that Mihayou is quietly deploying Metaverse, including the formation of an AI scientist inverse entropy team; self-developed Avatar Luming (helping to build a UGC platform ); Explore the brain-computer interface. But the important part of social networking is still missing.
Some people in the industry joked: "One is a social meta-universe that cannot be changed, and the other is a virtual space for an otaku."
This time working with Soul, it seems that Mihayou will collect as much as possible the fragments of each section of the Metaverse to create a "soul jade".
What is the relationship between Soul and Metaverse?
In essence, Soul is the same as Tantan, Momo and other social apps that focus on dating and chat. Soul argues that it is "not a dating software" and its vision is to create a sustainable metaverse for young people.
At present, the concept of Metaverse is very hot, and there are not a few companies that are hot. This should also be unpredictable at the beginning of Soul, which was founded in 2016.
Admittedly, there is no clear definition of Metaverse. According to Roblox's official statement, a true Metaverse should have eight elements: identity (virtual identity), friends (social), immersion, low latency, diversification, everywhere, economic system, and civilization (virtual civilization).
Coincidentally, Soul builds a virtual identity for users out of the real world, and pursues the concept of free expression, identity and immersive experience socially, which is more consistent with the core elements of Metaverse.
This may be why Soul calls itself the "social meta-universe".
From the basic gameplay point of view, Soul users first create an avatar for themselves through "super cute pinch face", and then complete a deep soul identification question to clarify "which planet" they belong to, and put a personalized gravitational signature on themselves.
In the follow-up, users can quickly find people who may understand themselves through Soul's open product features such as the relationship recommendation engine, or easily start communicating in squares, group chat parties, or game rooms. And these are the unique features of Soul.
Compared with traditional social apps, Soul meets the social needs of users in different scenarios, and is not restricted by conditions such as actual identity, age, appearance, social status, and geographic location.
For example, Soul does not support the setting of real person avatars, which allows many users to get rid of the social "appearance anxiety". The character's personality, planet belonging to, and finding like-minded friends based on the relationship recommendation engine based on the soul identification questions are all to separate the user's real-world situation from the virtual positioning.
To put it bluntly, this is a "circle" problem. If we compare social interaction to a "big circle", Soul plays a "small circle" in it, and at the same time it is highly free.
The same is true for Metaverse. Many people believe that Metaverse should be a mirror image of the real world. What Soul can solve is to help users in Metaverse provide new identities, new personalities, and social interactions.
How high is Soul's imagination?
To some extent, Soul and Roblox have something in common.
Benchmarking Roblox's eight major features of the meta-universe, Soul can take advantage of "identity, friends, low latency, diversification, anywhere, and economic system", including creating and sharing content, and moving business formats from the real world to the virtual world, etc. Wait.
For example, Roblox has a virtual concert, Soul will also sell Wang Feng's new songs; Roblox has Robux (virtual currency), Soul also has Soul coins, etc. Although the forms are different, the concepts are the same.
But in terms of civilization and immersion, Soul obviously has shortcomings. You can think of "strangers socializing" as a feature of Soul's products, but not as a civilization. In terms of immersiveness, although Soul has a built-in personality, it is still far behind in terms of visualization.
After all, at this stage, vision is the main source of brain information.
Back to reality, Soul's financial data is not good-looking, and it is even jokingly called "a social meta-universe that cannot be changed" by many people.
According to Soul's prospectus, the company's revenue in 2020 will be 498 million yuan, an increase of 604.3% year-on-year, and a net loss of 488 million yuan; revenue for the first quarter of 2021 will be 238 million yuan, an increase of 259.8% year-on-year, and a net loss of 383 million yuan. The overall gross profit margin for the quarter was 86%.
Coincidentally, the official Miha Tour that Soul lacks is good at, and vice versa.
With "Original God" becoming a hit in the global market, Mihayou has become a major goal of "being Metaverse", or "desire for Metaverse". The company's "Breakdown" series and "Original God" both have a more mature world view and gameplay. Building a Metaverse civilization system and virtual world immersion may be easier than ordinary companies.
Of course, this is not to say that Mihayou+Soul=Metaverse.
Epic founder Tim Sweeney once said that Metaverse is not something a company can do, not a company's product or source of income. It is a form of mass participation media. Moreover, society will not allow Metaverse to be monopolized by a company, just as the Internet cannot be monopolized by any company.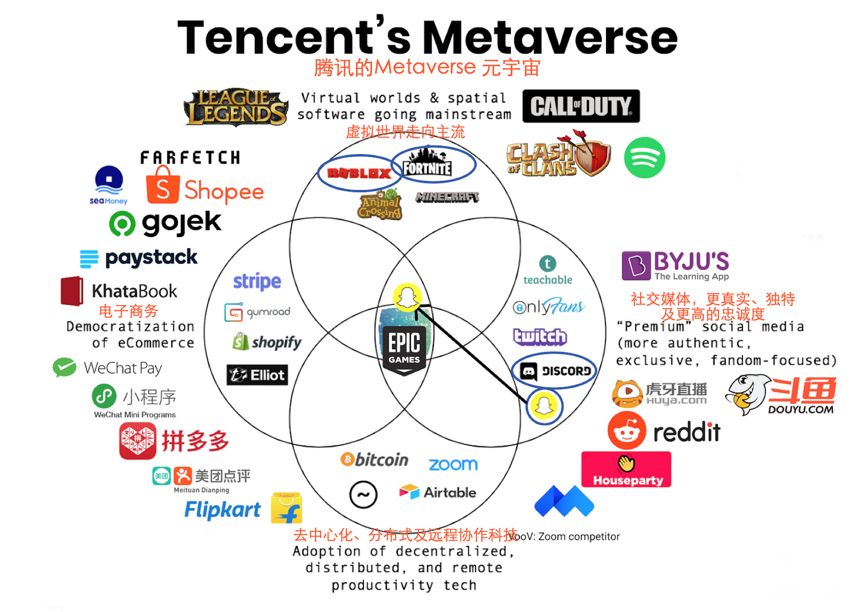 Just as many people think that the Metaverse that is most likely to be realized in China may be Tencent. This is not to say how strong Tencent's individual capabilities are, but rather to Tencent's compatible capabilities.
It is worth mentioning that before the IPO, Tencent was Soul's largest external shareholder. Tencent holds 75,807,291 Class A ordinary shares of Soul through Image Frame Investment (HK) Limited, holding 49.9% of the shares and 25.7% of the voting rights.
Some people even interpreted Tencent's stake in Soul as "Tencent's heavy position in Metaverse after investing in Epic and Roblox."
NVIDIA founder and CEO Huang Renxun believes that Metaverse is actually a virtual world shared by many people, connecting the real world we live in.
This virtual world has a real economy. Everyone has a real avatar. You can communicate with your friends in the virtual world, and at the same time you can almost feel right beside each other.
And behind this, capital, technology, and humanities are needed to shape it together. This may be the reason why Miha traveled to Shigekura Soul, and it is also an important step in the great vision of Metaverse.
Miha Tour Metaverse layout
Cai Haoyu, the president of Mihayou, once bluntly stated that he wanted to create a "virtual world where one billion people live."
This is not a lie, and even Miha's speed in the layout of Metaverse is beyond imagination.
Not long ago, Jinghe exclusively learned that the Mihayou Research Center (Reverse Entropy Studio) has been established internally, with Dr. Xing Jun in charge. As of the end of 2020, the scale is about 10 people.
We believe that Metaverse refers to a digital universe built with many shared infrastructures, standards and protocols with the three major technologies of AR/VR/MR, AI, and Blockchain as the core. It is not separated from the physical world, but integrated with each other.
Among the three core technologies, AI enables Metaverse to grow by itself, providing large-scale, sustainable, and self-growing content. As algorithms continue to evolve, such as Deep Learning and Reinforcement Learning, content self-growth (ordered) will surely be realized in the future.
This may be the reason why Mihayou formed a team of AI scientists.
The first public appearance of the "Reverse Entropy" studio is closely related to the brain-computer interface project.
On March 4 this year, Mihayou signed a strategic cooperation agreement with Ruijin Hospital affiliated to Shanghai Jiaotong University School of Medicine. It is mentioned in the agreement that the two parties will combine their respective advantages in the field of information technology and medical clinical research to jointly establish the "Mihayou Joint Laboratory of the Brain Disease Center of Ruijin Hospital."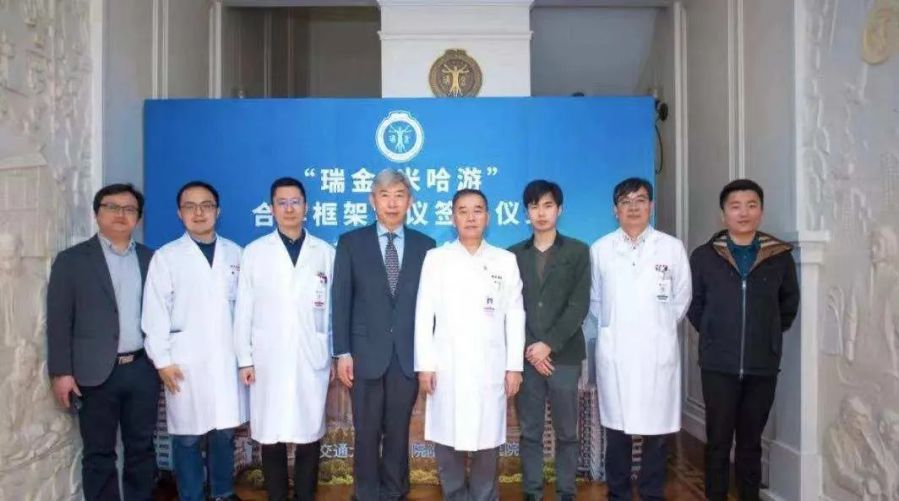 Generally speaking, brain-computer interfaces are mainly used in the field of medical rehabilitation. In addition, the brain-computer interface is also regarded as the main entrance to the new generation of game interaction. In other words, the brain-computer interface directly skips the physical hardware carrier and enters the era of human-computer symbiosis.
"I hope that in the next 10 to 30 years, a virtual world like that in movies such as "The Matrix" and "Number One Player" can be created, and a billion people around the world can live in it." Mihayou CEO Cai Haoyu once shared.
If the brain-computer interface is the ultimate form of Mateverse interaction, and AI provides the technical base for Metaverse, then the UGC platform is undoubtedly the best transitional product, such as Roblox.
Last November, on the 2020 Virtual Engine Technology Open Day, Mihayou CEO Liu Wei shared the theme "Those things about Luming and UE."
Jinghe explained in the article "Demystifying the Miha Tour Metaverse Layout: Forming an AI "Reverse Entropy" Team, Self-developed Avatar, and Exploring the Brain-Computer Interface" (click the blue text to review the full text). Essentially, the Luming tool is implemented with the UGC creation platform The purpose is the same.
In short, it is to provide the production efficiency of the interactive content supply side, and realize the creativity in a code-free, UGC way.
If Mihayou launches a Roblox-like platform in the future, everyone can also treat it with normal heart. After all, after the Luming tool matures, it is very convenient to turn to the engine and build up the building blocks to form the UGC platform.
Now that Mihayou's Metaverse infrastructure has added Soul, the social "clay", can the "Oasis Oasis" be completed as soon as possible? It is worth looking forward to.

Source: Competition
Original: https://mp.weixin.qq.com/s/9mn428p79CazVHtTZdNKUA
.