Equipped with electric motors, abs brakes and many other features, Theon is a new choice in the high-end scooter segment to compete with competitors such as Honda SH or Vespa Sprint.
About design
Overall, Theon is personality, angular and somewhat naughty, clearly showing his style for men. The front of the car creates an accent with the layered LED headlights, the daytime light strip positioned so the letter V. The front end adds a gladiator-style panel. This design will be more fussy and difficult to win the hearts of the majority as SH is doing.
While Both Honda SH 2020 and Vespa Sprint S 2019 have their own unique and distinctive design language that has been shaped since its appearance on the market. Currently, both SH and Sprint S are equipped with modern LED headlights, navigation lights and taillights. Honda SH has headlights located at the mask while Sprint S sits on top of the familiar car.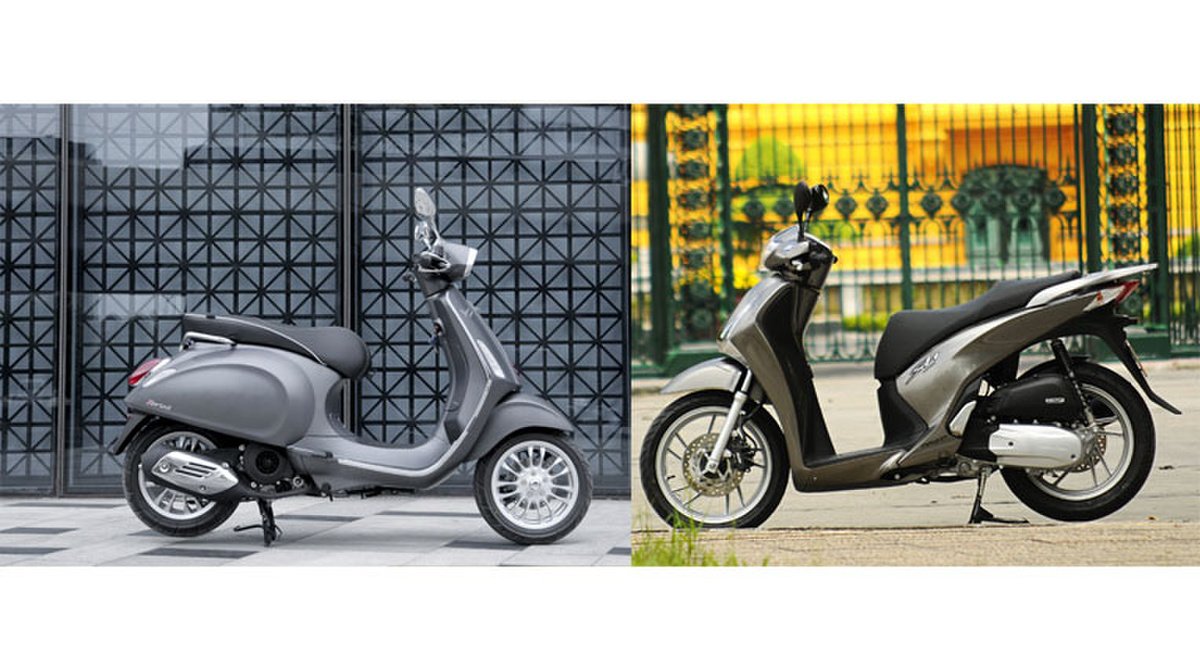 About equipment
Theon uses an electronic screen, which displays all necessary information for the journey and the vehicle, with two corresponding battery poles and a series of modern technologies with smart keys and can control the car via phone. The app on your phone will help start and shut down your phone, turn on and off anti-theft and remotely open the trunk.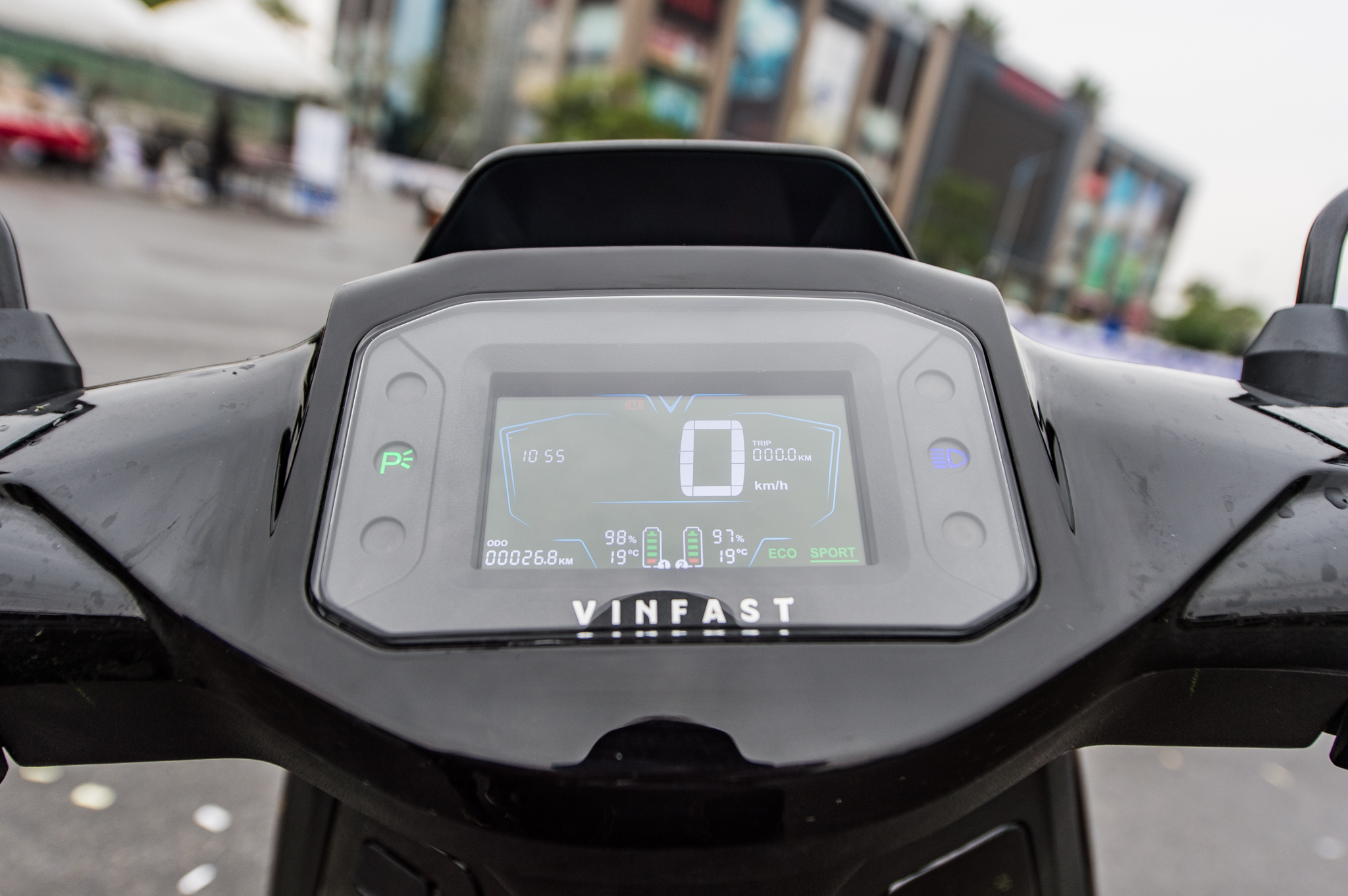 Vespa still retains the traditional analog style combined with a small electronic screen while SH has made a great leap. Information is displayed electronically on a main screen and small, sharp-color screens. Both Vespa Sprint and SH have USB charging ports for mobile devices.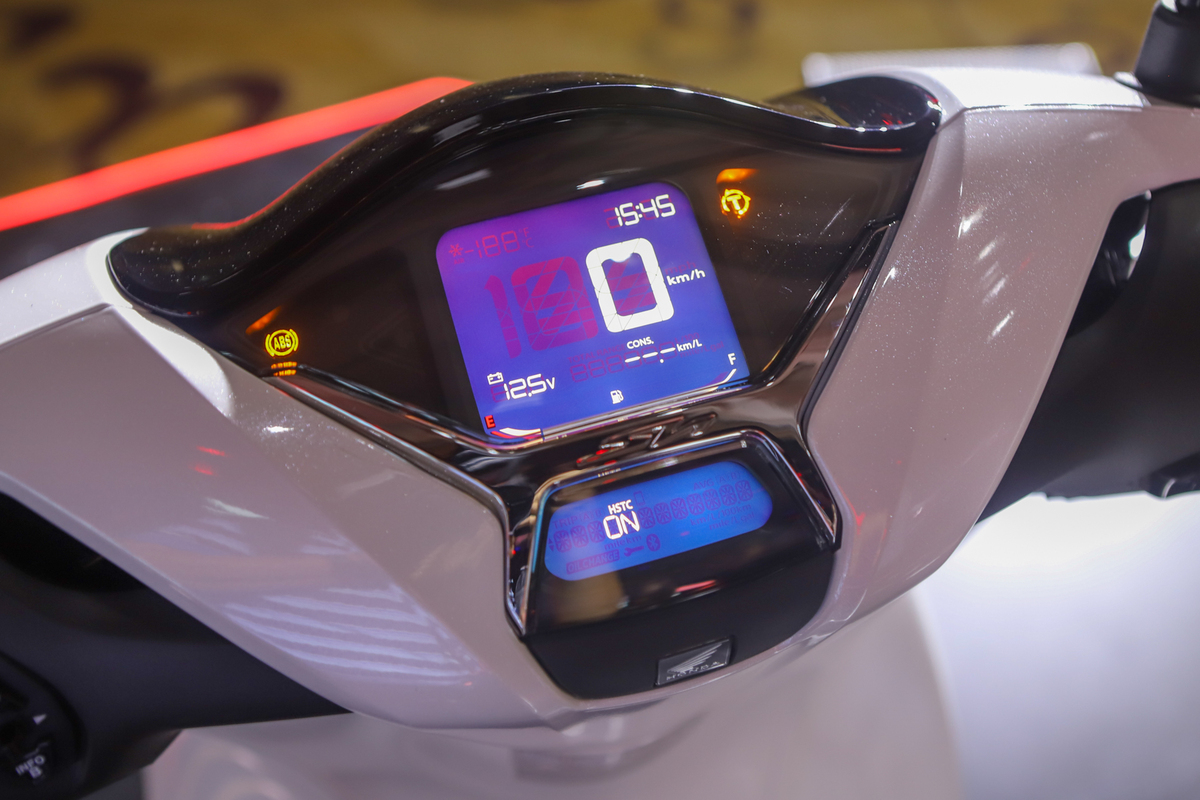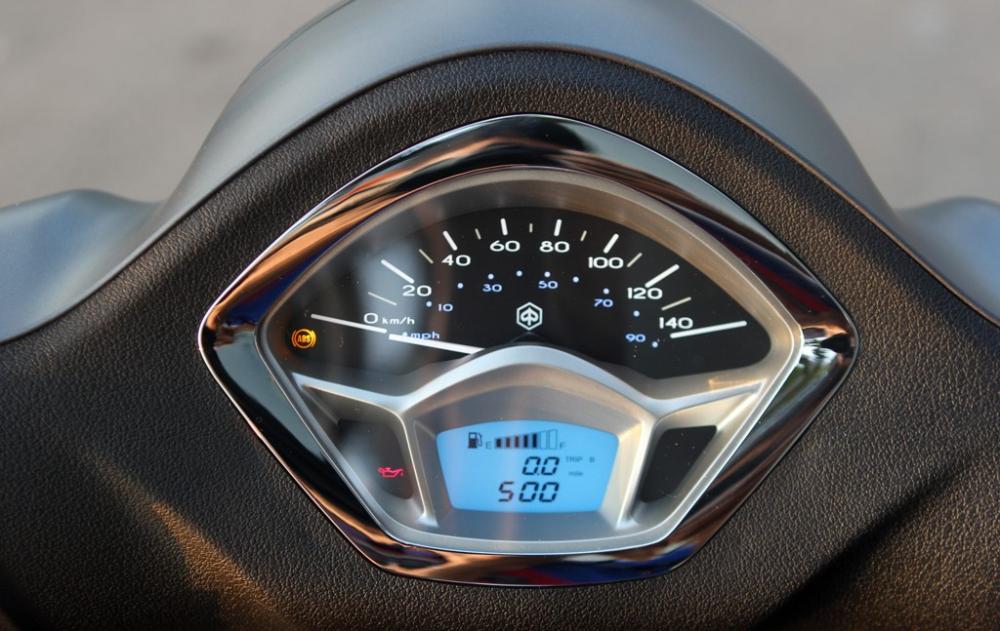 For safety equipment, Theon uses pDisc brakes for both wheels. Nissin brake calipers, ABS Continental brakes. The Showa's telescopic shock absorbers, hydraulic dampers in the front and hydraulic damper springs at the rear.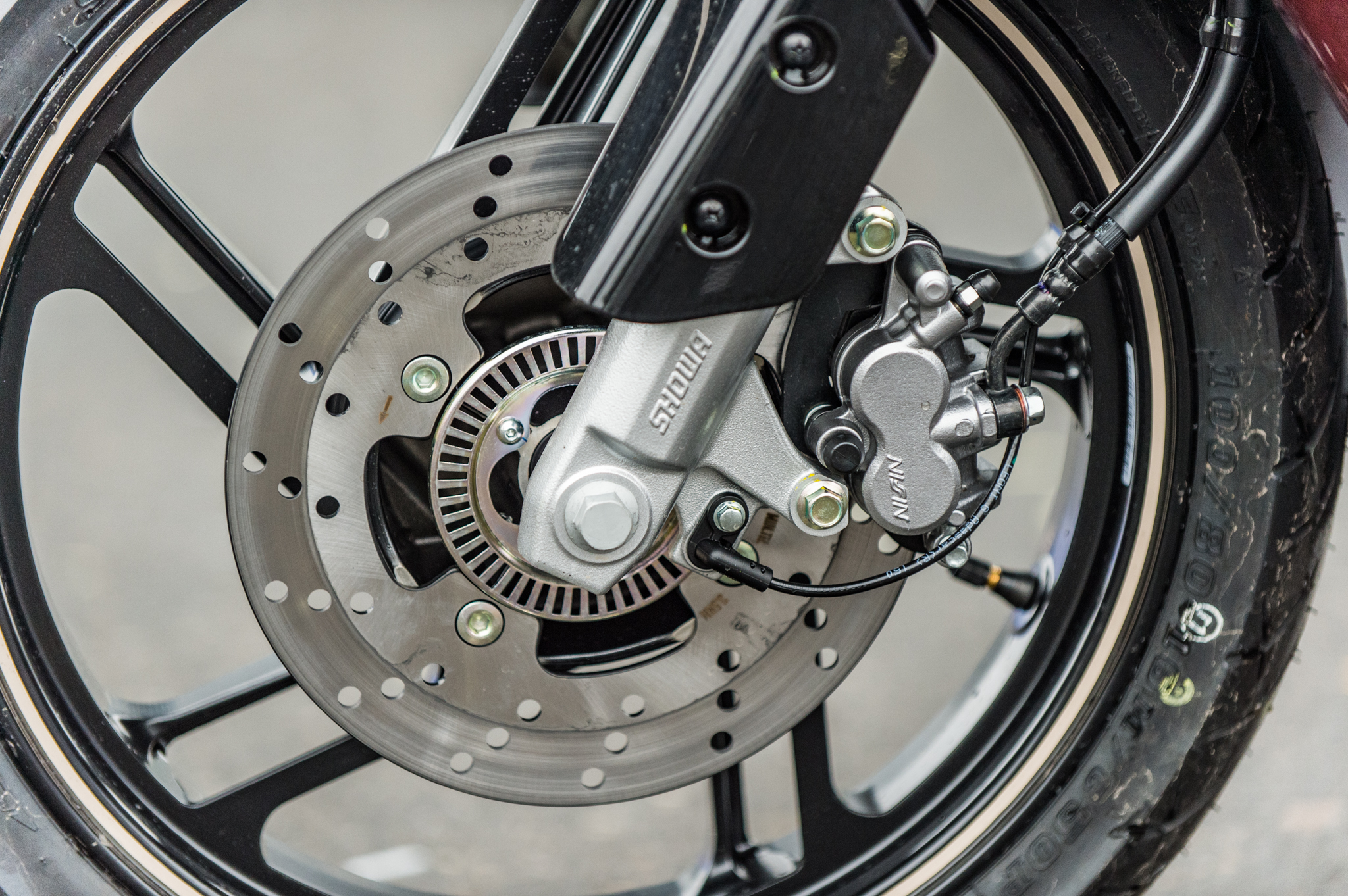 Meanwhile, Vespa Sprint S owns hydraulic brakes, 200mm stainless steel ABS brake disc in front and 140 mm diameter drum brake at the back while rival SH 125 ABS 2020 is more prominent with ABS technology. and disc brakes on both wheels, along with the new HSTC traction control technology.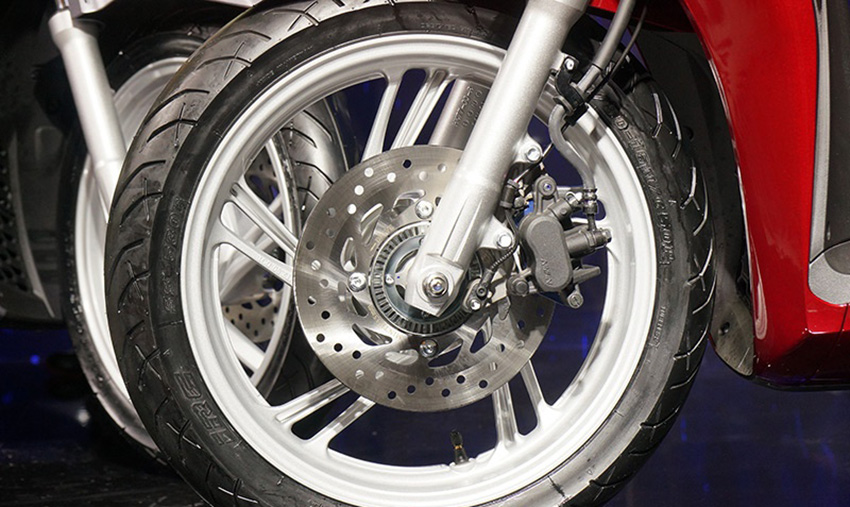 About the engine
Used by Vinfast Theon BlueStone's electric motor is located in the middle of the car, with a maximum capacity of 7,100 W (9.5 hp), however the nominal capacity is only 3,500W (4.7 hp). In normal running conditions, the capacity will be only 4.7 horsepower, when up to maximum speed, overtaking the car will use the maximum capacity.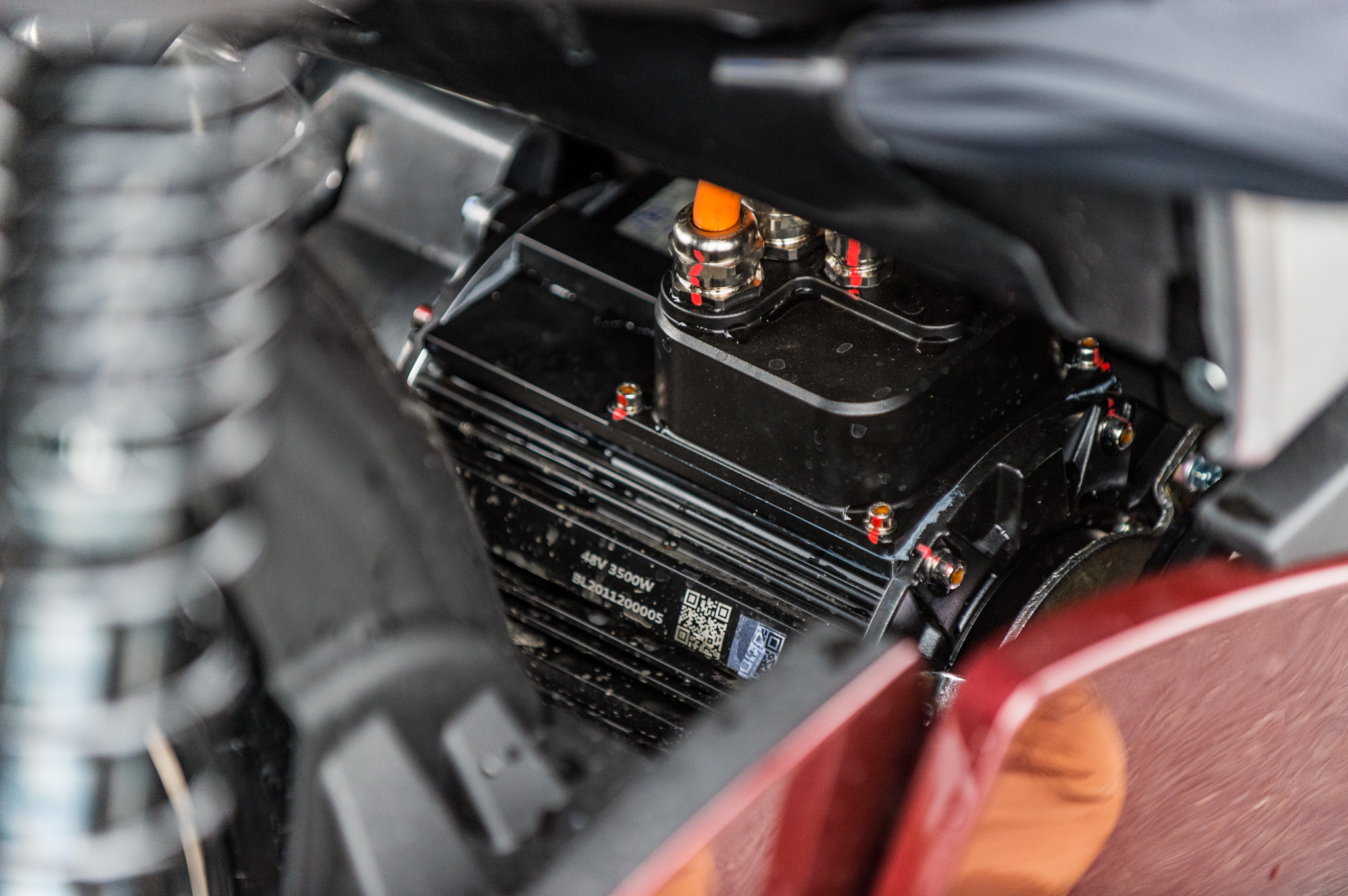 Honda SH 125 ABS 2020 is equipped with PGM-FI engine block, gasoline, 4-stroke, 1 cylinder with capacity of 124.8cc, new generation liquid-cooled with a maximum capacity of 9.6kW at 8,250 rpm / min, maximum torque of 12Nm at 6,500 rpm.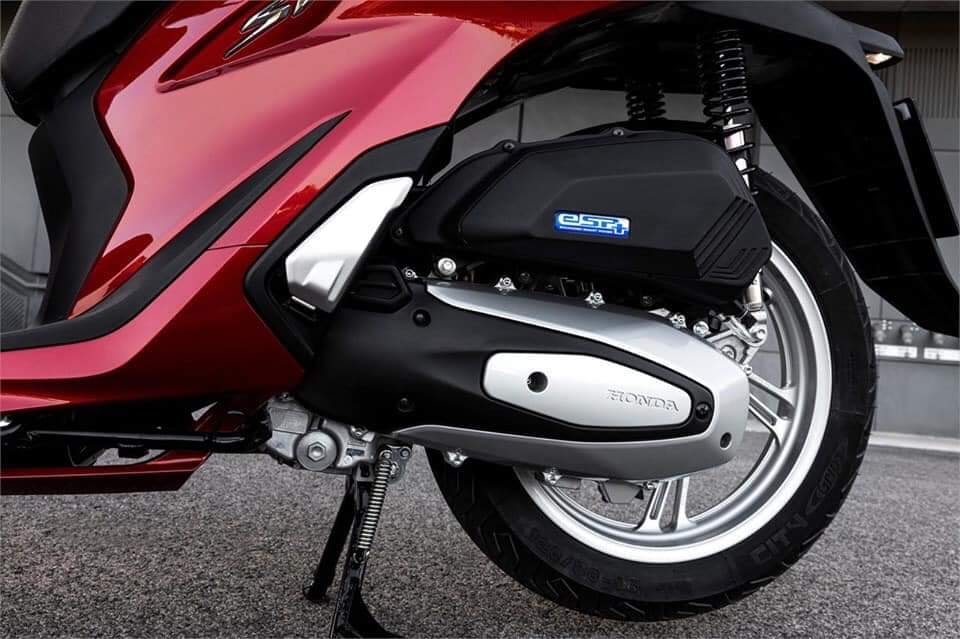 Meanwhile, Vespa Sprint S 2019 is equipped with a single-cylinder, 4-stroke, 3-valve Piaggio I-get dynamic block, with a capacity of 124.5 cc, producing a maximum capacity of 7.9 kW at 7,700 rpm. maximum torque of 10.4 Nm at 6,000 rpm. Based on the above data, it can be seen that the Honda SH 125 2020 has a much better power than the Vespa Sprint S.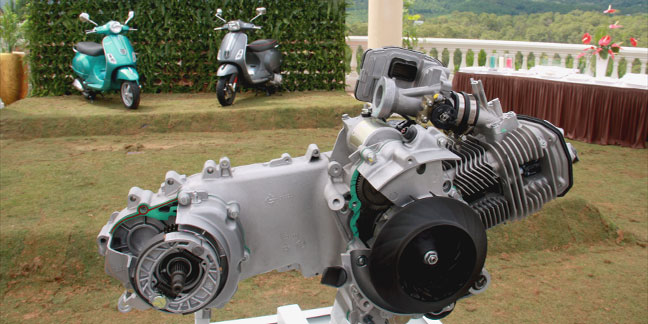 About the selling price
VinFast has not announced an official price for Theon, but the body will be more than 60 million, the two batteries are about 20 million (in the form of rental, similar to Klara). The total initial car price could be more than 80 million.
Meanwhile, Honda SH 125cc ABS 2020 in Vietnam has a listed price of 79 million dong while Vespa Sprint S 2019 is currently being offered for sale for 77.5 million dong.
.