World War Z
Developed by Saber Interactive, World War Z is set in a post-apocalyptic world adapted from the movie of the same name but has a completely different storyline. World War Z is basically a "Left 4 Dead 3" as it's a 4-person co-op zombie shooter. Along with a lot of different elements and ideas are inspired by the game series Left 4 Dead by Valve.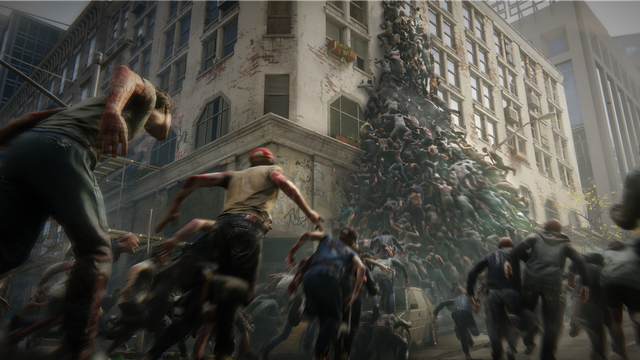 In Left 4 Dead, all character classes have the same abilities and limitations, but World War Z goes in a different direction, giving players multiple character classes to choose from and each of these classes. There are abilities, equipment at the start of different. For example, the original medic game class is equipped with a blood pump gun and an SMG, while the other original game classes will use rifles and explosives.
Dying Light
Even though it's been released for 2 and a half years, Dying Light still attracts a lot of gamers to join. Every week, up to half a million people still enter the game, still enjoy the fierce gameplay and challenges that the developer has created.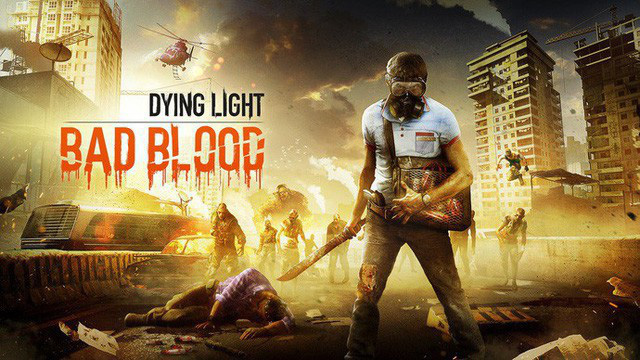 Remember, with an age-old game like Dying Light, retaining players like this is very impressive, because according to the news when the game comes out, there are almost 100,000 per week. gamers playing Dying Light. Keeping this large number of players and supporting the game enthusiastically deserves lessons for any game studio.
State of Decay 2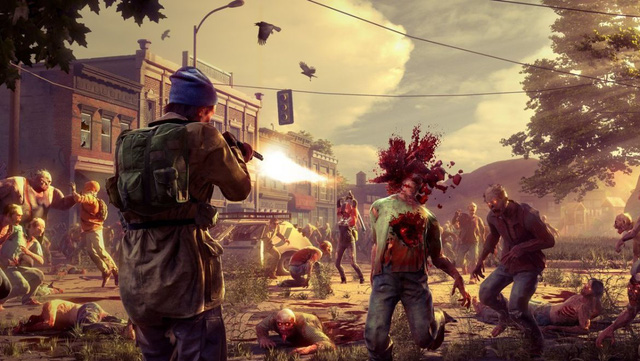 State of Decay 2 will allow you to experience the game with 3 other people. The player's main mission will last the longest in a world that is being invaded by zombies. To do this, you will have to gather survivors (both players and NPCs), looking for materials to build bases, to resist the attacks of Zombie … If the base is Break, the best thing is to run away and search for a new land to survive.
Another interesting detail in State of Decay 2 is that you will often face unexpected and unforeseen situations, such as a player making a loud noise that attracts the attention of zombie hordes, make you unable to turn hands and die. Conversely, you can also become the culprit causing the team to "lie down" if acting careless.
Resident Evil 2 (2019 remake)
Immediately after its launch, with a series of 9 and 10 points, Resident Evil 2 Remake deserves one of the best titles of 2019.
The content of the game takes players back to 1998 when Raccoon City was under attack by a virus called the T-virus. In this version, Capcom removed the rigid rotation control mechanism and the fixed camera angle. Instead, it is a 3rd perspective for gamers to easily control and shoot a better gun.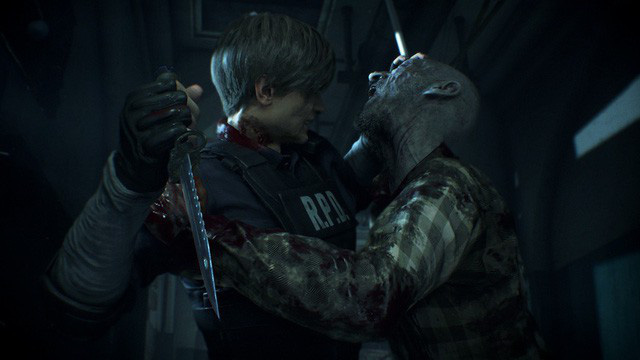 The remake of Resident Evil 2 features a "new realistic photo style" that makes the characters sharper than ever, and grotesque hordes of zombies are brought to life with a truly gruesome horror effect. Using Capcom's exclusive RE Engine state-of-the-art graphics technology, Resident Evil 2 Remake will own a very beautiful, detailed and vivid world with much more beautiful and realistic revamped images. , look more intimidating in the previous version.
Telltale Games' The Walking Dead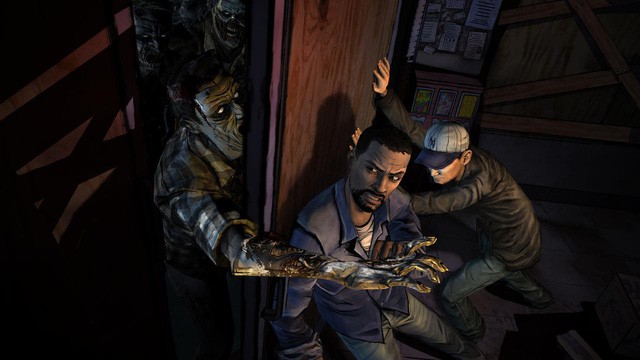 Telltale Games' "The Walking Dead" game has brought a new era to the horror genre that takes away the player's tears. The game builds a deep storyline, asking players to make brain-weighted choices that can not lead to the most perfect outcome.
Like many other products of the Telltale game company, in The Walking Dead, players do not have to move much, but just click to read the happenings and preparations that are happening in front of them. The game is like an interactive movie that even people who know nothing about the game can play immediately without anyone's instructions. As for the plot, the game is built inspired by the famous TV series, so it's not interesting.
The Last of Us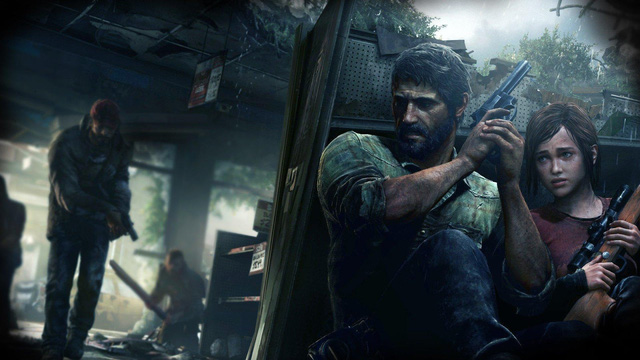 Considered one of the games with the best storytelling experience built in the past decade, The Last of Us has been very successful in giving players a cinematic and meaningful story. Humanities. Not only that, the Joel – Ellie couple is also highly appreciated when Naughty Dog built in a very thoughtful and methodical way, thereby making a lot of strong impressions for players and as an example for many games " bold "plot follow.
Killing Floor 2
Killing Floor 2 is a sequel to the series of games of the same name produced by Tripwire Interactive. The game is a battle for survival of 6 people with an extremely large army of monsters, with a limited number of weapons and ammunition requiring smooth tactical coordination between members. Developed and inherited the quintessence of its predecessor, Killing Floor 2 still brings great feelings for gamers who love zombie shooting.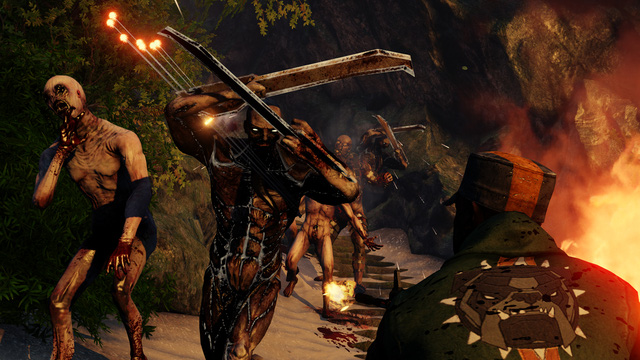 Similar to other Zombie shooting games, Killing Floor 2 also has integrated co-op mode that allows 6 players at the same time. This is considered to be an improvement over the first part as the Killing Floor only allows 4 players to play at a time. The game uses Unreal Engine 3 new and more beautiful than the previous version, allowing to show the effect of damage from guns, knives and swords on the model with the most accuracy. With a positive rating of 81% from players, you can count on the quality of this game.
Dead Rising 4
Dead Rising 4 is a game in the open world horror genre, shooting zombies developed by Capcom and released by Microsoft Studio for two PC systems and Xbox One. This game is part 4 of the series of the same name that was first released in 2006.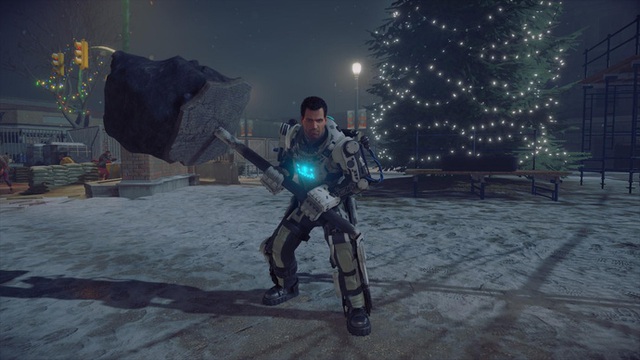 Dead Rising 4 is the best gameplay title in the entire series. Creativity, humor makes players not feel tired or stressed. More than that with the theme of Christmas holiday, this game is very suitable for year-end holidays.