8 of the scariest ransom viruses on your computer that no one has ever encountered, but if you do, you will definitely feel very panicked because your computer almost lost all control and became a computer ghosts serve the evil needs of the bad guys. Together with ElectrodealPro learn to avoid encountering these viruses and ransomware.
Related posts
Install Malwarebytes Anti-Malware, setup Malwarebytes Anti-Malware on Windows 7, 8, 8.1, 10
(GIVEAWAY) Copyright Watchdog Anti-Malware, remove malware from 6/4
PCHunter Anti-Rootkit – Extremely effective manual removal of Viruses
Instructions to remove viruses with Malwarebytes Premium for computers
How to use Malwarebytes Anti-Malware to scan and check for malicious code on the computer
Ransomware or ransomware is a dangerous virus when it can enter computer data systems, steal important information and issue blackmail warnings to users to get back. data.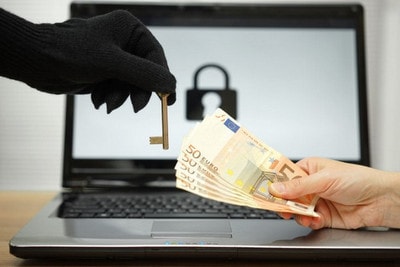 Many people often purposely just kill online viruses without knowing that, the database of online antivirus services is not much and most likely will miss many ransomware that endanger users.
It is noteworthy that this form of ransom virus is blooming more and more, causing many anti-virus software and malware to not be detected and processed. For that reason, ElectrodealPro would like to introduce to you a list of 8 scariest viruses on the computer for users to easily refer and prevent.
8 of the scariest ransom viruses on computers
1. Crysis
This is an extremely dangerous form of ransomware that targets individual users and businesses. The method of transmission of this virus is mainly via email containing attachments using legitimate software such as Winrar, 7-zip, Microsoft Office.
Attack procedure: After breaking into the victim's computer, Crysis encrypted nearly 200 files on the drive and demanded a ransom in virtual currency (bitcoin) up to 1022 bitcoins.
More dangerous, Crysis can also infect other computers by stealing administrator privileges and automatically replicating and infecting many other computers on the same network.
2. Jigsaw
Jigsaw is one of the prominent variants with the ability to change the method of attacking users. Jigsaw often takes the form of a chat site, to trick its "prey" into the trap, combined with voice chat to put pressure on the victim.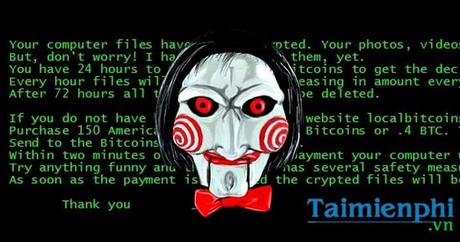 The ransomware can even copy and send the victim's personal information and email history to all of their contacts for an easier ransom.
3. Apocalypse
Apocalypse ransom virus is dangerous in that it will guide the user on how to retrieve data via email. However, that is just a trick to disguise the user to get in the lens. When users log into the system, Apocalypse will send a notice that, if within 72 hours, the user does not redeem stolen data, all data on the computer will be destroyed.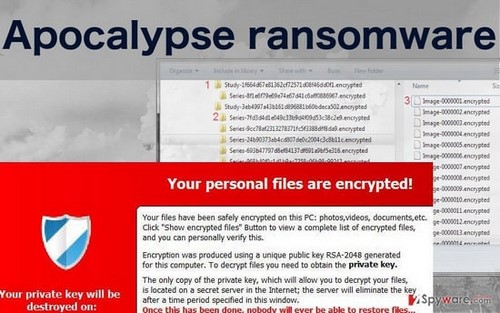 More dangerous, Apocalypse also has the ability to detect if victims bypass the lock screen, run the decryption file or use any means to regain access to locked files.
4. Kozy.Jozy
This type of ransomware will alert the victim with the encrypted file extension and a warning in Russian. The file uses an encryption algorithm called RSA-2048.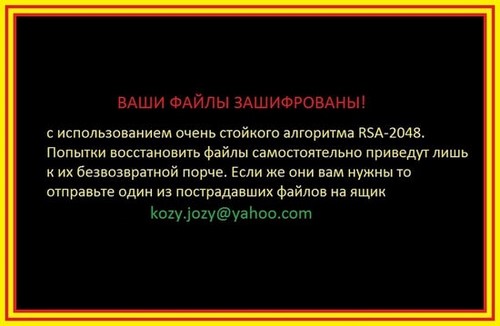 Kozy.Jozy quite cleverly deletes backups to delete traces. After that, the victim continued to receive instructions to pay the remuneration in bitcoin (virtual currency) to the attacker.
5. Goopic
Goopic a new strain of ransomware appeared recently. Goopic will request that the owner needs to provide a data ransom, but only in a very short time, most from 24-90 hours later.
6. Flocker
Unlike other ransomware, Flocker started infiltrating Android devices first and then smart TVs. According to security firm Trend Micro, FLocker currently has 7,000 variants. However, the company has just discovered 1,200 new variants.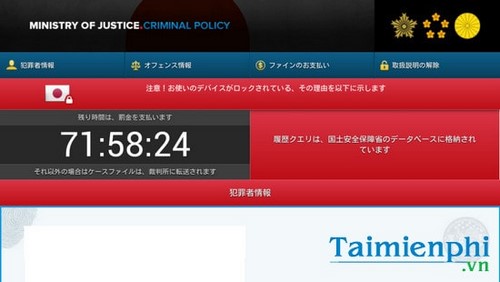 7. BlackShades
The new BlackShades ransomware chain targets English and Russian speakers. The ransom that users have to pay through Paypal online payment gateway is 30 USD.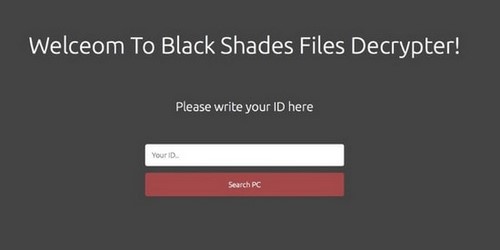 Approximately 195 user file types will be encrypted by BlackShades using 256-bit AES encryption. Plus, they will separate the victim from all folders and computers. BlackShades will then automatically add the .silent extension to append the encrypted files.
8. CryptXXX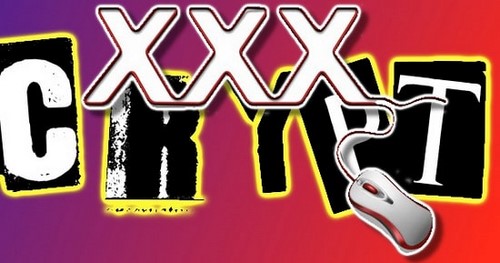 This is one of the most dangerous types of ransomware today when only for a short time in June 2016, CryptXXX has changed three times continuously from version 3.0 to 3.1 with many options to attack users, copper time prevents users from using free decryption tools to unlock data.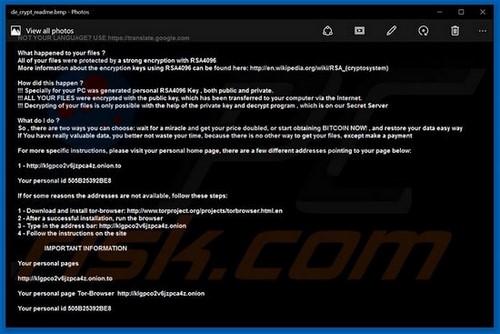 In the first 3.1 version, CryptXXX was able to encrypt the server's files using the .cryp1 extension. Then comes the latest 3.1 version, CryptXXX has the ability to spread and spread widely through the Neutrino vulnerability.
Above is a comprehensive list of 8 types of ransom virus (ransomware) most terrifying today. Readers need to learn carefully about the properties and dangers of each virus to be able to promptly avoid them.
In addition, finding an anti-virus software that is good enough to avoid the risk of ransomware is also the most effective solution. Therefore, you can refer to the list for more Top 10 best antivirus software 2016 provided by ElectrodealPro to fight dangerous viruses.
Some professional anti-virus software like Kaspersky or Avast … can protect your system in the best way. Both Kaspersky and Avast are integrated with the most modern advanced tools to detect and remove viruses extremely fast today.
https://thuthuat.taimienphi.vn/8-loai-virus-tong-tien-dang-so-nhat-tren-may-tinh-7485n.aspx
If you are using an Android phone, the open mobile platform is most vulnerable to hackers, you can also consider finding an anti-virus application for Android to promptly prevent potential risks while using. phone.
.