Previous Windows tablets failed. Microsoft pushed Surface to be its premium device but abandoned Windows 10 tablet mode because of the boring experience. Despite features like a detachable keyboard and 360-degree hinge, you'll find that most people spend their time using a Windows tablet as a traditional laptop with a mouse (or mousepad). ) and keyboard due to poor software optimization for Windows tablets.
Windows 11 seeks to change that. Leaked versions of Microsoft's next-generation operating system show a lot of changes related to the tablet experience
Better Gestures
The first is that Windows 11 adds a new set of gestures. They largely build on what already existed in Windows 10. In that version of Windows, you could already do things like drag a window down the taskbar to close it, or drag an app from the top. down to multitask.
Windows 11 tweaked it a bit to make it easier to use. In Windows 11, you can drag an app with four or three fingers to minimize it to the system tray. Then you can restore the window with the same operation.
To navigate through your open apps, you can simply tap the task view button and choose a view that looks like the multitasking interface you're used to in Android or iOS. Or you can simply select it from the taskbar while still seeing all your pinned and open apps.
You can even access your virtual desktops more easily by holding your screen with four fingers, then swiping between open screens.
The Start menu is for touch
One of the biggest changes in Windows 11 is the Start button in particular or the Start menu as a whole. It sits in the center of the screen and switches Live Tiles for static icons.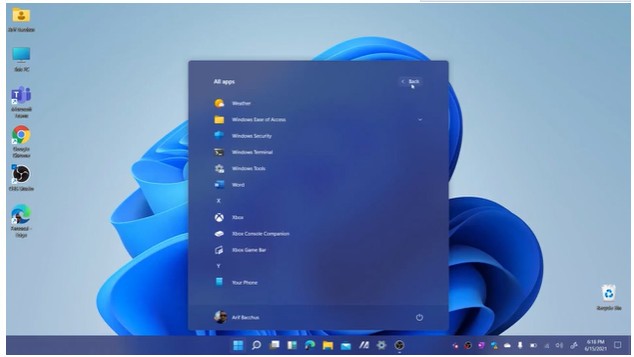 If you've ever used an iPad or Android tablet, this should feel familiar. The way the icons are arranged at the top of the Start Menu, and right in the center, means that your hands and eyes will naturally want to touch it.
You won't have to drag your finger across the screen to access the apps you use most often.
Better window management
In Windows 11, when you tap the maximize button of an open window, you'll see a snap interface below it. They will help you arrange the windows easily.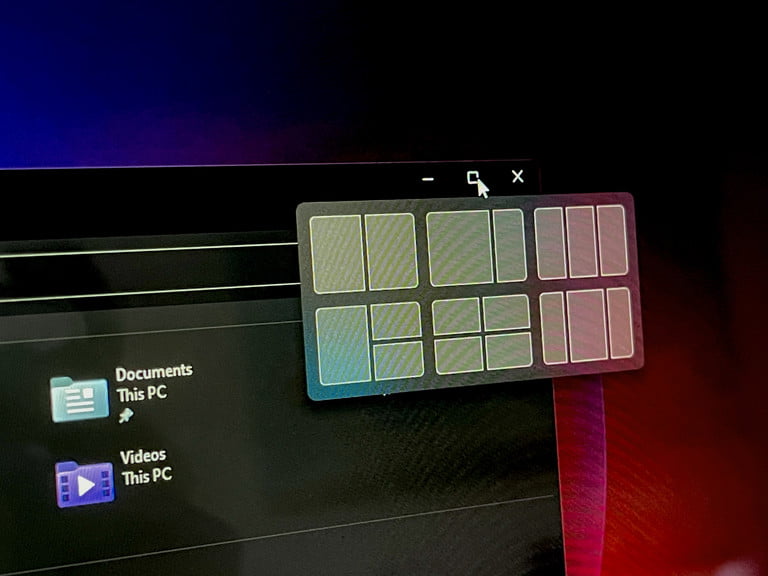 It's a small touch that makes a big difference in everyday tasks when holding the PC like a tablet.
No more separate tablet mode
Microsoft hid the dedicated tablet mode in Windows 10, but Windows 11 has now removed it completely.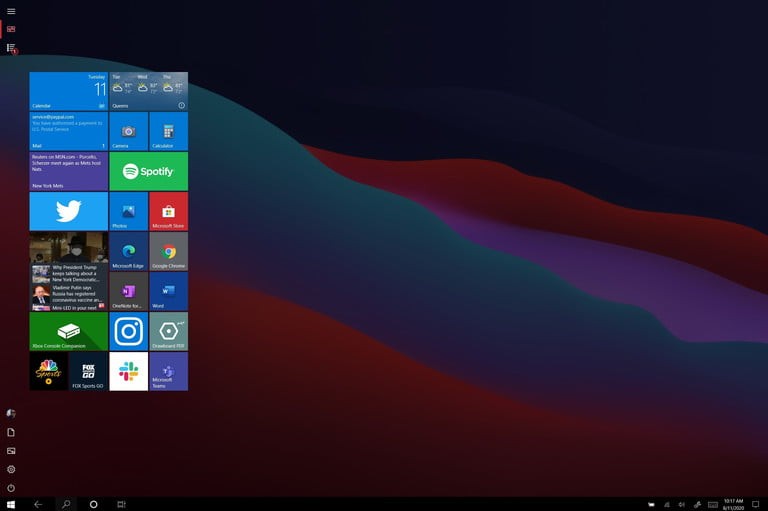 In Windows 11, when you flip a device to use it as a tablet, the icons become larger and more evenly spaced. You also get access to a more touch-friendly keyboard that has shortcuts to your clipboard, GIFs, and other stuff.
There may be more changes to come as the leaked Windows 11 build isn't final yet. But getting rid of tablet mode is a start.
Improved pen experience
Windows 11 has finally added some new options to the Windows Ink workspace.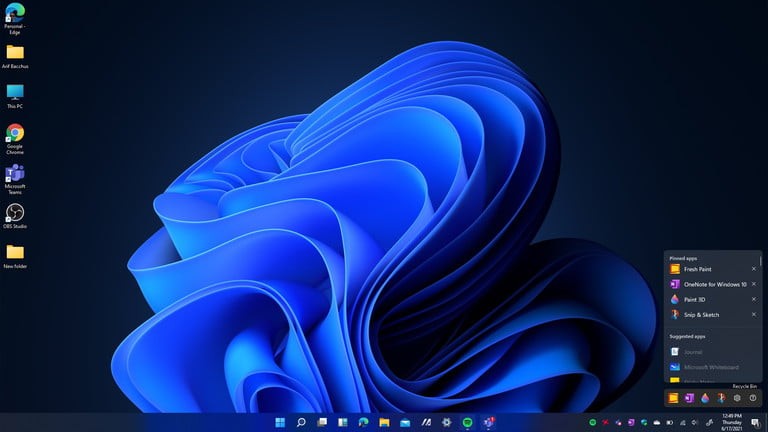 If you're using an app like Photoshop or Fresh Paint, you can add it to your own workspace area. It makes accessing apps for your pen much easier. This also opens the door for developers to better apps for peripherals.
Currently, the recently leaked Windows 11 beta is not the final version. There are a lot of changes ahead and hopefully the changes will include a tablet mode, as it will add value to the Surface and many other related devices.


An Nhiên