After you turn on your computer and before you can log in to the desktop, make sure you block it by the Lock Screen. This is merely a security step forcing you to enter a password (if any) before allowing you to use the computer. However, for Windows 10, Lock Screen is not just that simple.
Here are 5 interesting things you can try with the Lock Screen on Windows 10. Try each one and let me know which one you like best.
Replace the Lock Screen wallpaper
Step 1: Press Windows + I to open Settings then select Personalization.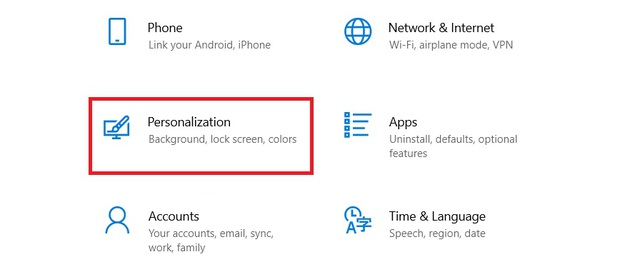 Step 2: Select the item Lock screen and then at the line Backroundyou click on the menu and select Picture.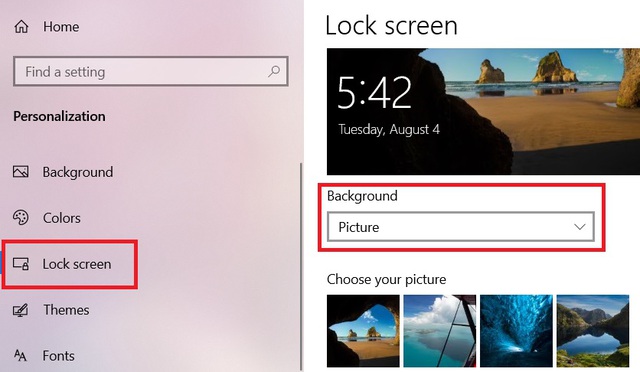 Step 3: Next select Browse then choose the picture you like.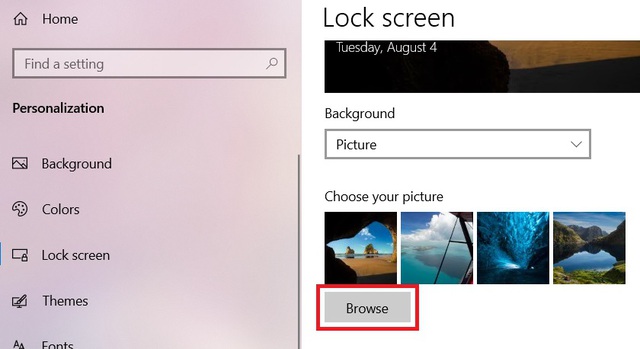 In addition, in step 2 you can choose Slide Show to select multiple images and let them change after a certain time.
Allows the app to display notifications on the Lock Screen
If you want you can add an arbitrary application that you like so that they can display notifications on the Lock Screen, from which you can read the notification right away without having to log in to the desktop.
To add applications that allow notifications, click in the following order:
Windows> Settings> Personalization> Lock screen.
Here, you drag down the line Choose which apps show status on the lock screen then select the application you want. Usually, the applications you can choose from are Windows applications. However, if you download compatible applications, they will also show in the list for you to choose.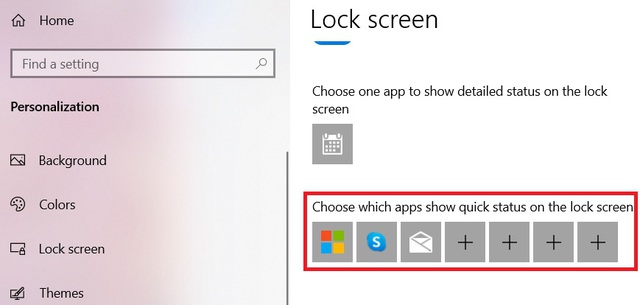 Vote for Spotlight images
Every time you enter the Lock Screen, you will always be greeted with a variety of beautiful nature photos with the highest image quality. Besides, Microsoft also provides you with a voting tool so you can vote on which photos are good and which ones are bad.
To vote, move your mouse over the line Like what you see. A small voting window will appear with 2 options I want more! ie you enjoyed and Not a fan is not like.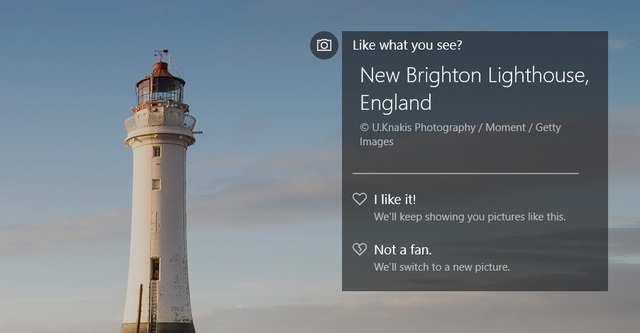 If you choose I want more! then Windows will understand that you like the wallpaper is showing and from now will show the panels with similar categories more. Also if you choose Not a fan the wallpaper will instantly be changed to another category.
Get Lock Screen wallpaper as Desktop wallpaper
One thing that doesn't need to be mentioned is that the wallpaper of the Lock Screen is so beautiful that many people want to take them as desktop wallpapers. Unfortunately, Windows 10 doesn't have any features that allow you to do that except use some external tips or applications.
If you like these Lock Screen images and want to set them as your desktop wallpaper, try the following: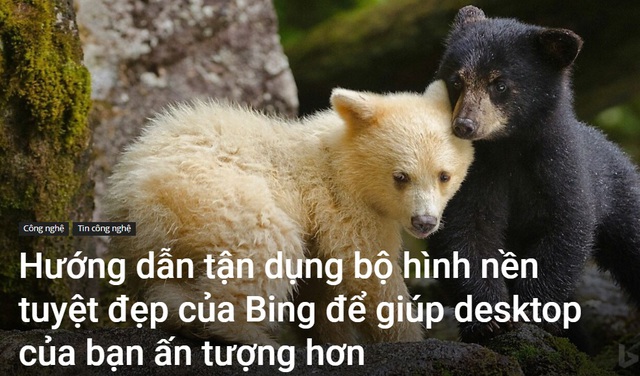 Turn off the Lock screen
Indeed Lock Screen has many beautiful wallpapers but for some of you this is something that is time consuming because you will have to get through the Lock screen to reach the desktop. If you do not need Lock Screen then please apply the steps below to turn it off.
Step 1: Press Windows + R and type regedit already Enter.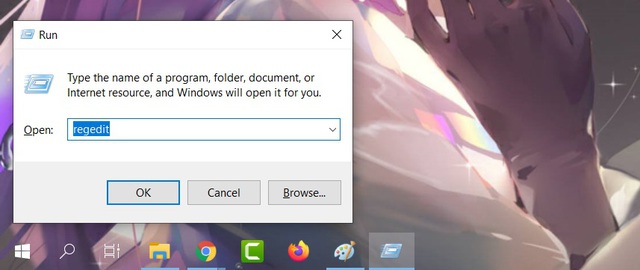 Step 2: After the Registry window appears, click respectively in the following order:
HKEY_LOCAL_MACHINE> SOFTWARE> Policies> Microsoft> Windows
Step 3: Right-click on the item Windows choose new then choose Key.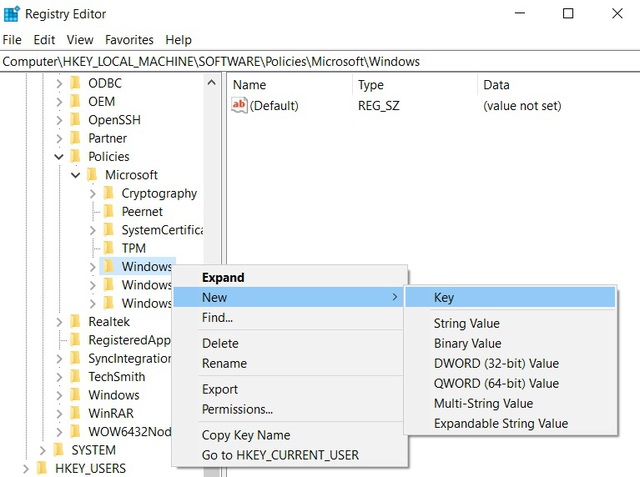 Step 4: Name the newly created item Personalization.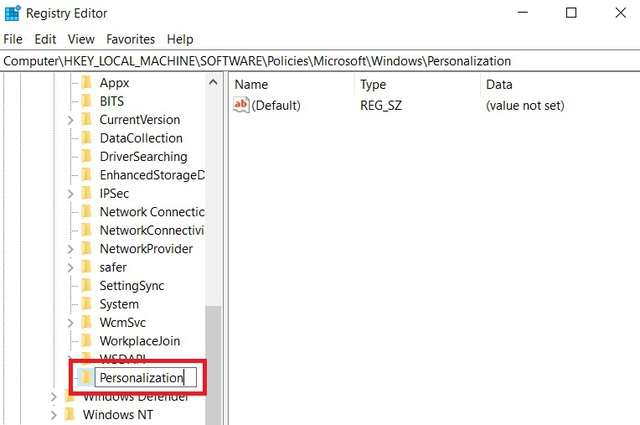 Step 5: Right-click on the item Personalization Just named new then choose DWORD (32-bit) Value.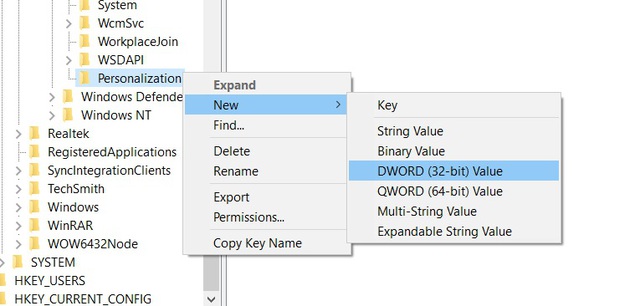 Step 6: Name the newly created item NoLockScreen.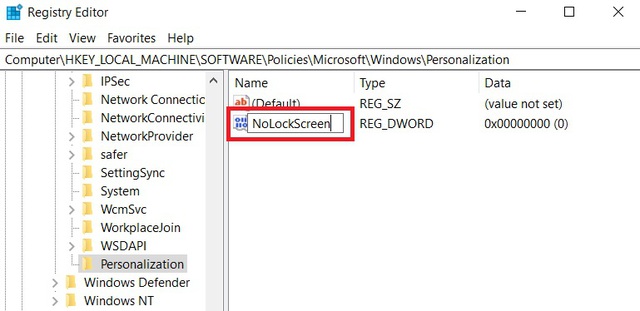 Step 7: Open the item NoLockScreen you just created, in the box Value data you enter No. 1 then choose OK, got it.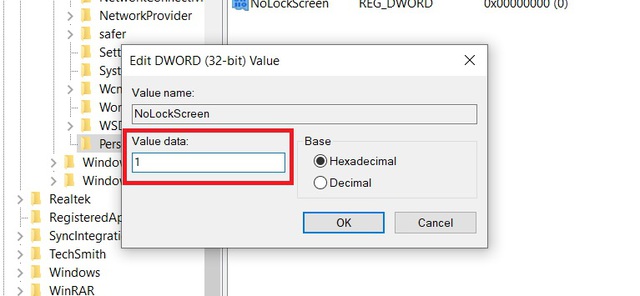 Normally, changes will be made immediately, but if not, please restart the computer. If you later want to turn Lock Screen back on, just change it No. 1 equal number 0 in the box Value data is to be.
Thank you for watching!