4K touch screen, 5G support: HP Hewlett-Packard releases new Elite Dragonfly G2 high-end commercial convertible
2020-01-06 16:00:49
11 likes
23 Favorites
14 reviews

It took only a few months for the first generation to go on the market, and now the second generation Elite Dragonfly is coming. At this CES 2020 conference, HP announced the new HP Elite Dragonfly G2 variant, which upgrades the 10th generation processor to provide a bright anti-privacy screen. The biggest highlight is the addition of anti-theft tracking and Qualcomm X55 LTE + 5G Module, high-end business elite users can pay attention.
Same as the first generation, the new HP Elite Dragonfly G2 also uses recycled marine plastic materials, and 82% of the mechanical parts are also from recycled materials. The body size is 304.3×197.5×16.1mm, and it weighs only 0.99 kg. STD 810G durability test standard. In addition, the surface of the fuselage is also coated with an oleophobic layer, which can effectively prevent fingerprints and dust, and the low-key and stable color of navy blue matches its positioning.
The new model is still equipped with a 13.3-inch IPS screen with a narrow bezel. The surface upgrade uses Corning Gorilla's sixth-generation scratch-resistant glass (previously the fifth generation). Specific configuration, optional 1080p IPS screen, with 400 nits brightness, 72% NTSC color gamut; and 1080p Sure View anti-privacy touch screen, with 1000 nits highlight and 72% NTSC color gamut, if there is a need for picture quality There is also a 4K IPS touch screen, which provides a resolution of 3840×2160. Unfortunately, it has only 550 nits of brightness, but it provides 95% sRGB color gamut.
The top bezel is also very narrow. It integrates a 720p IR camera and an array microphone. It supports Win hello facial recognition and landing. It can cover the camera when not in use, ensuring user privacy and security. In addition, integrated fingerprint recognition and four module B & O speakers have good audio performance.
Specific specifications, equipped with Intel's tenth-generation Core i7 / i5 / i3 processors, all series are equipped with 16GB LPDDR3-2133MHz memory (dual-channel 2x8GB), 128GB / 256GB / 512GB SATA3 SSD and 256GB / 512GB / 1TB / 2TB NVMe PCIe x4 Hard drives are optional, as well as Intel 32GB Optane H10. The entire series is not equipped with a separate display, relying on Intel UHD integrated nuclear display, there are two cores of 38Wh and 4 core 56.2Wh lithium battery optional, the latter can provide 24.5 hours of long battery life.
Figure Via: liliputing
Interestingly, this machine also has a built-in tracking module called "Tile", located near the M.2 SSD hard drive slot, and is not independently powered. If your notebook is lost, you can find it through the mobile phone dedicated APP. In addition, you can remotely activate the alarm or lock the notebook, which is very useful.
In addition, integrated Intel XMM 7360 4G LTE and Qualcomm X55 LTE + 5G modules, as well as Intel AX200 WiFi 6+ Bluetooth 5.0 module. Expansion on both sides, including dual Thunderbolt 3 / UBS-C (one of which supports 65W power output), one USB 3.1 Gen1 (supports fast charging), HDMI 1.4, Nano SIM 5G card slot and 3.5mm headset jack.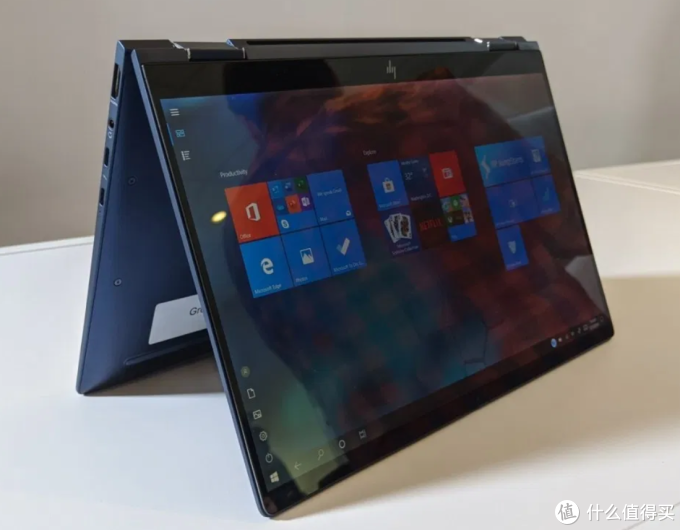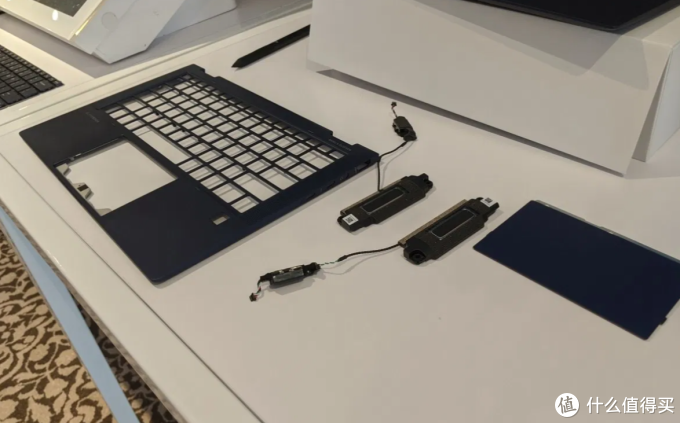 Currently, the official listing time has not been announced. It is expected that after February, we will continue to pay attention to more details and wait and see.

.