4K AMOLED screen with zero noise: Samsung releases Galaxy Chromebook convertible$ 999 (about 6930 yuan)
2020-01-08 14:21:40
39 likes
66 Favorites
61 reviews

SAMSUNG (Samsung) also brought a high-value Chromebook variant-Samsung Galaxy Chromebook, which is equipped with Intel's tenth-generation processor and uses fanless passive cooling. The highlight is a 4K AMOLED screen, which is claimed to be the first 4K AMOLED Chromebook notebook.
The color is very high, the orange-red color is very festive, the body is made of metal, and it is quite thin. The body is only 10.16mm and weighs about 1.04 kg. Although the body is thinner than the Chromebook Flip C436 variant, but because the processor is not 10nm Ice Lake, it is unfortunately not a "Athena" variant.
One of the selling points is equipped with a 13.3-inch AMOLED touch screen that provides 3840×2160 resolution and meets HDR 400 certification. Although key parameters such as color are not disclosed, the general quality of this type of screen is very high.
It is interesting that the fanless passive cooling module is used inside, which can run completely with zero noise, but the specific materials have not been disclosed. There are still some concerns to suppress the Core i5. I hope to see more manufacturers begin to use passive cooling solutions.
In addition, the Samsung S-Pen stylus is hidden on the side of the fuselage. In addition to the 1 million camera on the screen, there is an 8 million camera above the keyboard, which is mainly used for taking pictures in tablet mode.
The specific configuration is equipped with Intel's 10th-generation Core i5-10210U (Comet Lake) processor. The low configuration provides 8GB memory and 256GB PCIe SSD solid state hard drive. The high configuration includes 16GB memory and 1TB PCIe SSD solid state drive. Relying on integrated nuclear display.
In addition, the integrated fingerprint recognition and built-in 49 Wh battery life have not been disclosed. Dual USB-C, card reader and 3.5mm headphone jack are provided on both sides. The machine runs Chrome OS system.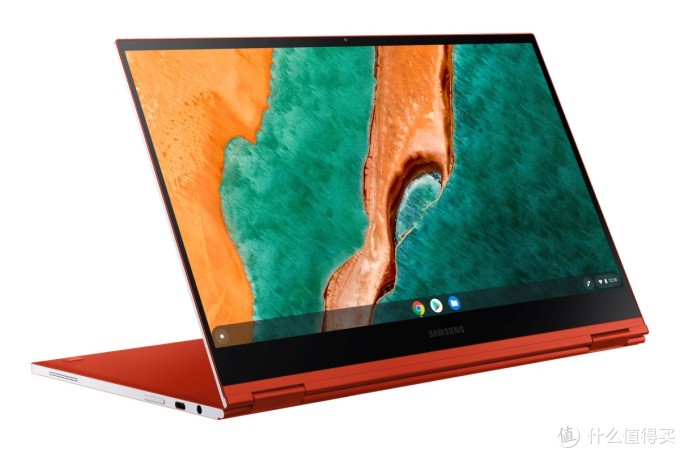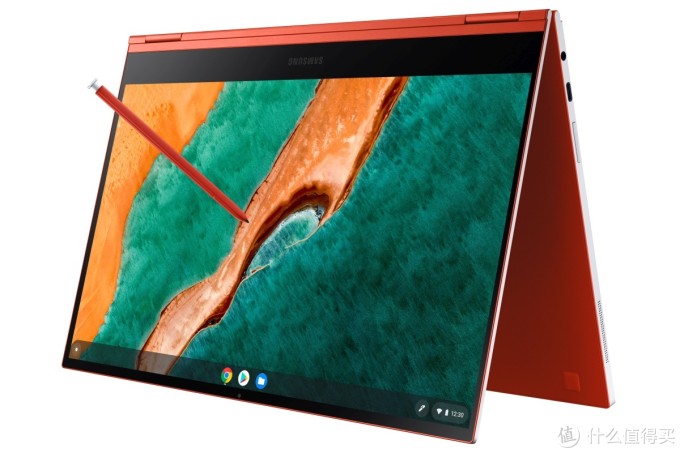 High-value, fanless passive cooling, 4K AMOLED screen, these luxury configurations in one, the price is naturally expensive, it is reported that the price of up to 999 US dollars (about 6,930 yuan), will be on sale in the first quarter of this year.

.