Thanks to 3D NAND, the SSD is both increased capacity, while ensuring the performance for gamers; invite you to find out
SSD hard drives are like HDDs. If traditional HDDs increase capacity by increasing the number of platters, SSDs also have a way to increase capacity by "squeezing" the memory cells to store as much voltage as possible. However, this causes many problems that force users to trade-offs between capacity and performance. So 3D NAND technology was developed to solve this problem. Invite you to learn what technology that is interesting in the article below.
How SSDs store data
Each SSD contains multiple memory chips, in which are transistors called cells that store data in voltage levels. If these cells are able to store as many different voltages, the more data it will store in one cell. Depending on the ability to store data in 1 memory cell, the SSD's memory chip is divided into many different levels, including:
SLC (Single-Level Cell): There are 2 voltage levels, each cell can store 1 bit MLC (Multi-Level Cell): There are 4 voltage levels, each cell can store 2 bits TLC (Triple-Level Cell): Yes 8 voltage level, each cell can store 3 bits QLC (Quad-Level Cell): There are 16 voltage levels, each cell can store 4 bits PLC (Penta-Level Cell): There are 32 voltage levels, each cell can store 5 bits (is in the process of development) But the more it contains, the less durable the SSD is and the less performance is reduced
The more data you can cram into one cell, the more data the memory chip will hold, the larger capacity SSD will be and the softer the price will be. However, everything has two sides of it, and the problem arises here that the memory cells will be less durable and the read / write speed will also be slower. As for the way to reduce the size of the memory cells to accommodate more cells in a chip, it can only be reduced to a certain extent, further reducing the "interaction" with each other. to the reliability of the SSD.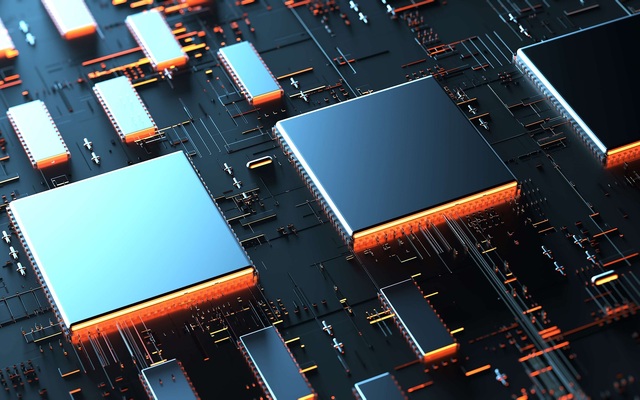 To overcome the above disadvantages, researchers have found a new way to increase the capacity of memory chips, instead of just trying to cram multiple voltage levels into one memory cell.
3D NAND is the solution to both increase capacity and reduce costs
In the old days, memory cells in a memory chip were on a single plane. But with the advancement of technology, engineers have found a new way to increase capacity, which is to stack semiconductor layers containing memory cells on top of each other, forming 3-dimensional structures for stuffing. more memory cells on the memory chip. This is basically 3D NAND. This technology has helped to produce memory chips with a capacity of at least 3 times that of 2D NAND in the same area.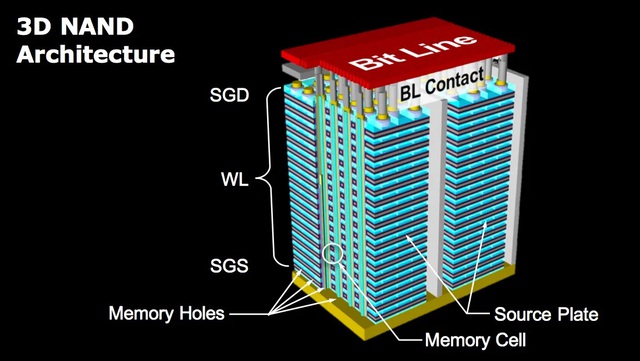 Although the production cost of 3D NAND is almost double that of 2D NAND, it has a huge advantage in capacity, so the cost per GB is still lower than 2D NAND. Later, SSD firms researched how to stack more layers, increase density, and the link between layers is also shortened. This helps to improve read / write speed and endurance, reduce latency, and at the same time save power for SSDs. It has opened up a new horizon for SSDs in particular as well as flash memory devices in general.
If in the past, SSD only lost 250 GB, 500 GB, thanks to 3D NAND, SSD capacity is now up to 1 TB, 2 TB, or even higher. This will be extremely useful for gamers, because the current blockbuster games have capacities up to dozens, sometimes hundreds of GB; Just copy a few games to see the SSD is full. Therefore, the high capacity SSDs will be a great helper for gamers.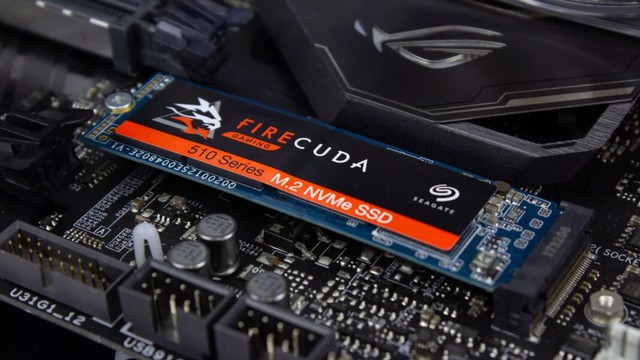 For example, take the example of a typical SSD familiar to our gamers is the Seagate FireCuda 510 1 TB capacity. This is a 3D NAND TLC PCIe 3.0 SSD, and to exploit the potential of this interface, Seagate has used 3D NAND technology to stack semiconductor layers together, helping FireCuda 510, despite its high capacity, still achieve sequential read / write speeds up to 3450/3200 MB / s. At the same time, the TBW (terabytes written) of this SSD is up to 1300 TB. Roughly, you have to copy somewhere about 10,000 GB / month for 10 years to finish the TBW number. In general, just copy the game, don't worry.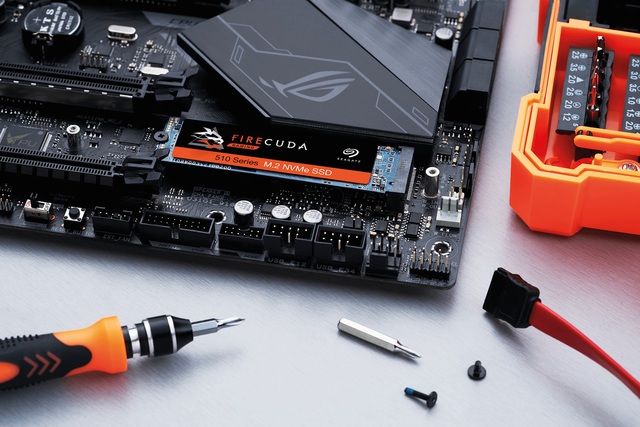 Technology will increasingly develop, and PC components will continue to be upgraded and improved to bring high performance and better service to users. 3D NAND SSD is just the beginning, in the future, famous hard drive brands like Seagate will have more breakthrough technologies integrated into their products, creating a very promising future for users. in general and gamers in particular.