#36氪 #launch #Microchip #completed #tens #millions #financing #focusing #millimeter #wave #terahertz #radar #chip #research #development #industry #solutions


It is learned that Microchip is a company that focuses on the research and development of millimeter wave and terahertz radar chips and provides complete industry solutions. Its product line is divided into three areas: single-point distance detection industrial radar, water level gauge, and level gauge; surface detection traffic radar; 3D imaging human security camera. Among them, 80GHz radar chips have been mass-produced, 160GHz radar chips have been verified, and 240GHz radar chips are under design.
80GHz mass production of radar chips and industrial products
Luo Jun, the founder of Microchip, told reporters at 36Kr that the core team of the team is from Tsinghua and has more than 10 years of R&D experience in radar and communications. It has silicon-based millimeter wave and terahertz transceiver TR, radar chips, and antenna arrays. As well as the full-stack technical capabilities of radar imaging, it provides high-performance, low-cost millimeter wave and terahertz radar chips, products and applications. Because the millimeter wave and terahertz imaging industries are relatively new, millimeter wave security gates have only been popularized in the European and American markets since around 2010. For the application to be able to land and effectively solve the customer's headaches, it needs to cover all the chips, modules and overall solutions of Microchip, and finally hand it over to the customer's turn-key-solution. Take the human body security camera as an example: it is divided into two types: bayonet security and non-bayonet security. There are bayonet security personnel passing through one by one, which often requires the cooperation of the inspected personnel to complete. Therefore, bayonet installation scenes are usually in airports and other places, and are not suitable for large scenes and scenes with heavy traffic, such as subways and train stations. The non-bayonet security inspection can not only meet the security inspection requirements of these scenarios, but also realize the flow of people control and perspective monitoring, such as the judgment of controlling dangerous goods such as knives within 10 meters.

No bayonet security
Microchip technology uses higher frequency chips to improve imaging accuracy, uses dedicated digital ASIC chips and sparse MIMO imaging algorithms to solve the imaging frame rate problem, and uses dedicated RF architecture and sparse array design to solve imaging drag Shadow problem. Moreover, all chips are based on silicon-based CMOS design, and the AIP (Antenna-in-package) and AOC (Antenna-on-chip) technologies are used to greatly reduce the cost of the equipment. At present, the second generation of airport millimeter-wave security gate products based on 80GHz MIMO imaging has been completed. The security channel products for adult traffic are also being tested in multiple scenarios. At the same time, the terahertz camera for non-security scenarios is also expected to be launched by the end of 2021. .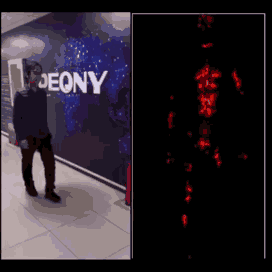 3D imaging in large crowded scenes
The frequency of millimeter wave and terahertz is higher than that of microwave, and the resolution is higher, especially terahertz can penetrate the body and clothes, but cannot penetrate bones and metals, so it has the role of security inspection and perspective. It has great potential in application, but it can be used to For scope application, three difficulties need to be solved:
1. Millimeter wave and terahertz sensors and imaging-related technologies are relatively complex, and most of them are not mature enough. The technology includes millimeter wave and terahertz chip technology, high-frequency antenna technology, radar signal processing technology and many other links. Any new application requires multiple technical iterations from the production of technology to the landing of the product, resulting in too long time for the landing of the product, and even some application development is difficult to carry out, whether it is easy to use in various scenarios after landing, In the end, the customer's approval is needed to reflect the real order volume and installed capacity to judge whether the technology products and industry are mature.
2. Cost issues. The lowest cost process in the semiconductor industry is currently CMOS. As long as the chip does not pursue extreme performance, it can be achieved. However, as we all know, silicon-based performance is not good at high frequencies. The output power is only 0.2 milliwatts at 110 GHz. Only by minimizing the quantity of chips can the cost of a single chip be minimized. How to use the existing CMOS process to complete the low-cost, high-reliability millimeter-wave and terahertz radar imaging applications on a large scale requires efforts from all parties.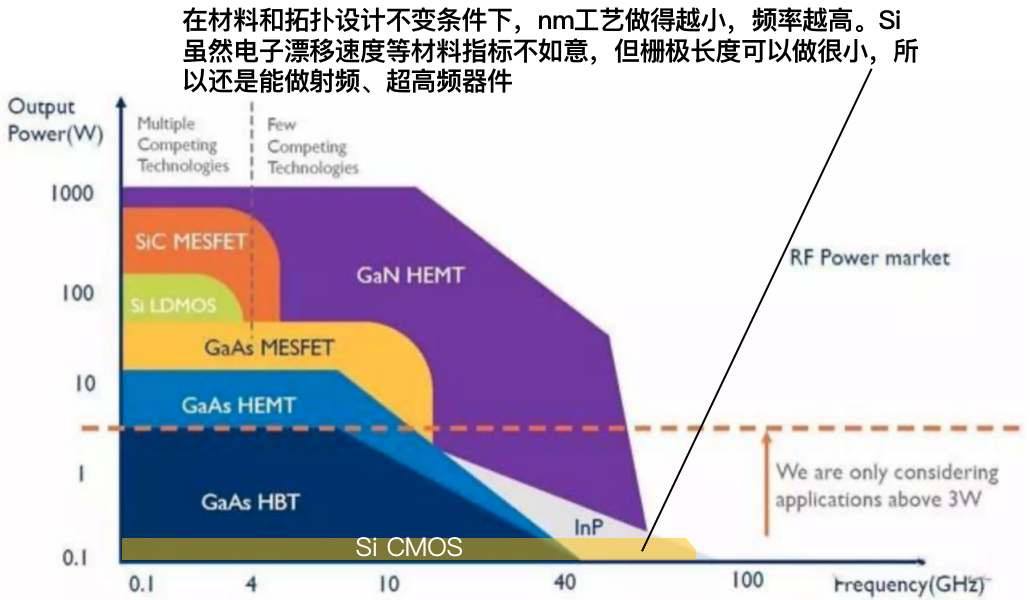 Frequency and power corresponding to various materials and processes
3. Human safety issues of millimeter wave and terahertz. For example, pregnant women in European and American airports do not need to go through such security gates. The country is improving the safety standards of millimeter wave and terahertz. In November 2019, the draft of "General Technical Requirements for Millimeter Wave Holographic Human Body Safety Inspection Equipment" was released, and more details of the national standard will be released later.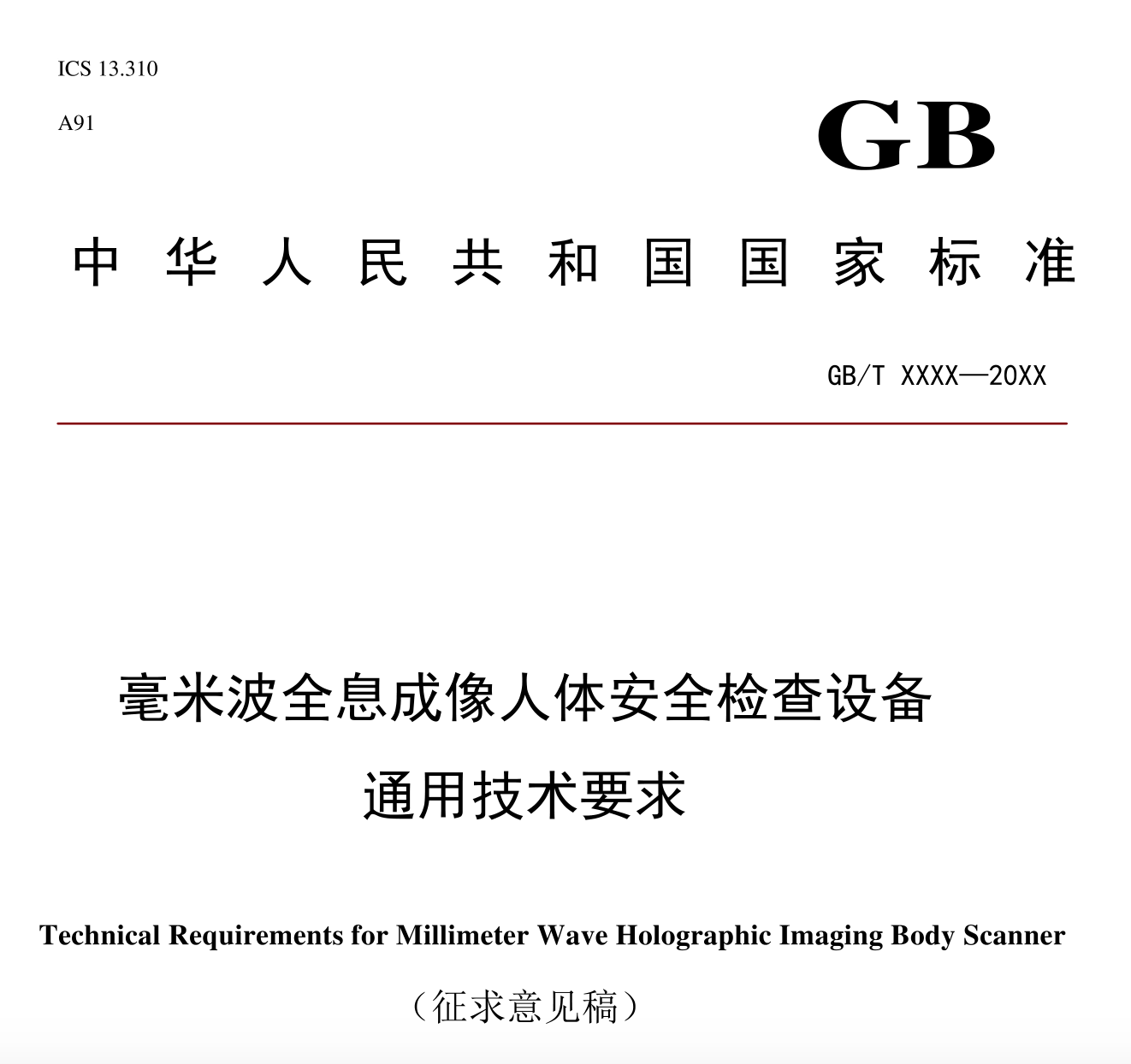 Draft of National Standard "General Technical Requirements for Millimeter Wave Holographic Imaging Human Safety Inspection Equipment"
Microchip completed the A round of tens of millions of RMB in financing, led by Photograph Ventures, and Baoteng, Bugu, and old shareholders Dongzhuhai High-tech Ventures and Baidu Ventures followed up. Photograph Ventures partner Jin Yang believes that: "Wedox is created as a Tsinghua-based entrepreneurial team and has been focusing on the overall solution of millimeter wave imaging. From the underlying chip, to the phase array antenna, to the imaging algorithm and AI recognition, it has all The independent intellectual property rights of the stack. In the next generation of security, security, smart transportation and other fields, it can provide independent controllable and most cost-effective products. We are looking at the team's underlying R&D capabilities and productization capabilities. The products have been successfully used in high-level security inspection scenarios for large-scale domestic events, and there will be more room for imagination in the future.
According to the 36Kr reporter, foreign companies that use millimeter wave and terahertz radar imaging include the ProVision series of its L-3 company and the NGC system of NorthropGrumman. 25, 203, Shanghai Institute of Microsystems, Chinese Academy of Sciences, 38, 50, Sichuan Yifeng Electronics, etc.
.