#36氪 #Exclusive #SmartPlus #received #financing #US200 #million #accelerating #global #commercialization #selfdriving #heavy #trucks


36氪 learned exclusively from the industry that SmartPlus Technology (Plus) has completed a new round of financing of US$200 million. Investors include leading investors in Guotai Junan International, CPE, Wanxiang Automotive Technology Venture Capital, and old shareholder Manbang Group.
It is worth noting that the three new investors have long been deployed in the fields of automobiles and autonomous driving-Guotai Junan International has previously invested in Horizon, and the battery asset management company "Weineng" that relies on the NIO brand; CPE invested in Horizon and Di Di Autopilot and other companies; Wanxiang Group is one of the largest auto parts suppliers in China.
According to industry sources, this round of financing by Zhijia Technology will be used to accelerate the global commercial deployment of autonomous driving heavy trucks. Specifically, in 2021, the company plans to realize the mass production of a new generation of high-grade autonomous driving heavy trucks. To this end, they will build a more complete sales and support network, so that autonomous trucks can be used in the daily operations of more logistics fleets. In addition, in addition to the Chinese and American markets, Zhijia Technology will also expand its business to other regions in Europe and Asia, and continue to recruit global talents to promote the research and development of autonomous driving technology.
Zhijia Technology was founded in 2016 in Silicon Valley, USA, and has R&D centers in Beijing, Shanghai, and Suzhou, China. The company announced in 2018 that it had received an A+ round of financing. Past shareholders include Sands River Ventures, Sequoia Capital, Huachuang Capital, Lightspeed Capital, Mayfield, and SAIC.
Source: 36 Krypton
Liu Wanqian, co-founder and CEO of Zhijia Technology, said: "Truck-related safety accidents and the increasing shortage of transportation capacity have become pain points in our social life and economy. The application of autonomous driving technology in the logistics industry is a general trend."
In order to promote commercialization, Zhijia Technology has designed three routes:
First, build a commercial closed-loop industrial ecology: cooperate with heavy truck manufacturer FAW Jiefang and Manbang Group, China's largest capacity matching platform, to build an industrial chain triangle of autonomous driving heavy trucks "main engine factory + autonomous driving technology solution provider + scenario application party" ;
Second, develop automotive-grade mass-produced products: establish a joint venture with FAW Jiefang, and release the world's first mass-produced self-driving heavy truck;
Third, to achieve standardization of research and development: start the automated driving system testing and safety certification conducted by an independent third-party organization, use the safety-certified BlackBerry QNX operating system for automated driving heavy trucks, and participate in the development of automated driving standardization in the relevant high-speed trunk logistics scenarios Practice and explore collaboratively with Chelu.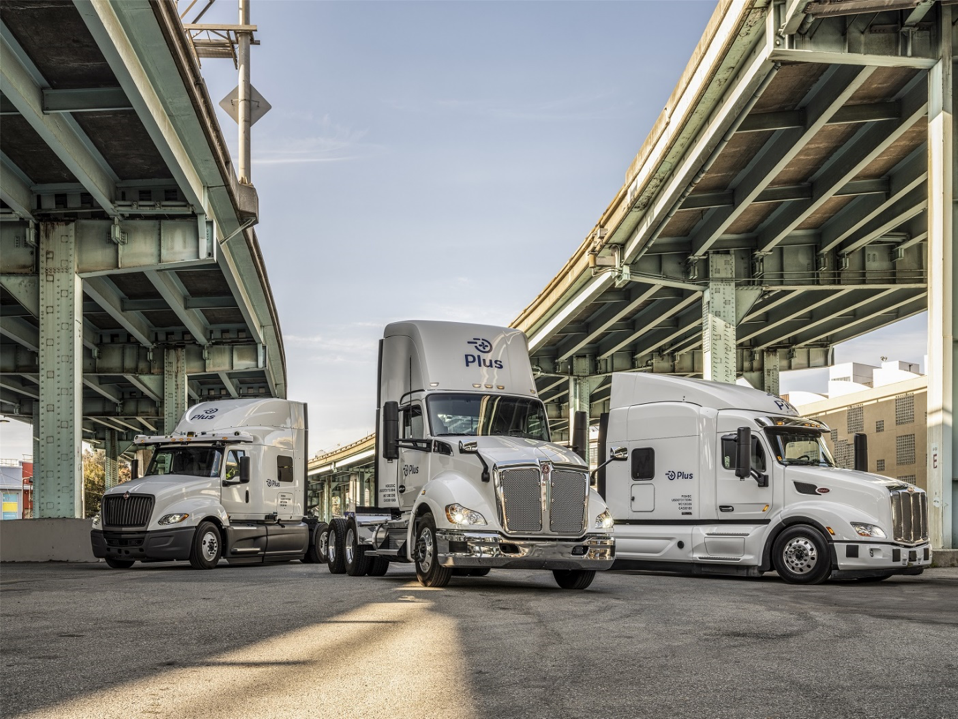 Source: Zhijia Technology
In terms of commercial trial operation, Zhijia used the L4 self-driving truck for the first time in December 2019 to provide the dairy giant Land O'Lakes with commercial freight services across the American continent; in September 2020, Zhijia and Manbang announced the start of commercial operations based on J7 self-driving heavy trucks. Through Manbang's vehicle and cargo information matching and route design, it serves 10 million freight drivers and 5 million cargo owners. In addition, Zhijia said that they are also working with logistics supplies. The agreement has been established for fixed-point cooperation and thousands of pre-orders have been obtained.
Further reading:
Autonomous driving 36 people | Zhijia Technology CEO Liu Wanqian: There are 5 stages of autonomous driving, and we have just entered the second stage
After 3 days of crossing the east and west coasts of the United States, "SmartPlus Technology" provided the first self-driving freight service for the American dairy giant
Zhijia Technology and FAW Jiefang jointly developed a mass-produced L3 autonomous driving heavy truck, which will be connected to the full capacity platform
I'm Wang Yijin, the author of 36kr. For business communication, please email wangyijin@36kr.com, and please note the company + name + position + intention.
.