1. View City Camera to avoid traffic jam with just one simple operation
If you are living in Ho Chi Minh City, you must be familiar with the traffic jams. Integrated on Zalo, has the feature to help you proactively navigate your travel route to avoid flooded roads, traffic jams easily.
To do this, follow these steps:
Step 1: Open the Zalo application to the Search bar and enter the keyword "Ho Chi Minh City traffic information" -> select the displayed item as shown -> click Interested.
Step 2: The interface of the message dialog box of the Traffic Information page appears. If you want to see the cameras of the roads near where you live -> select Nearby -> Select View camera.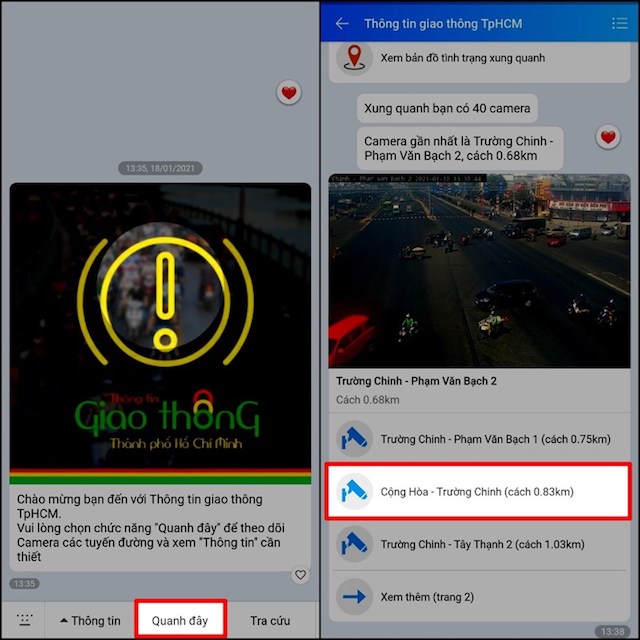 Step 3: Select the route you want to see the camera -> Immediately the picture taken at that time will show up on your screen. To see more details, click on the image. The picture will be updated automatically every 3 seconds.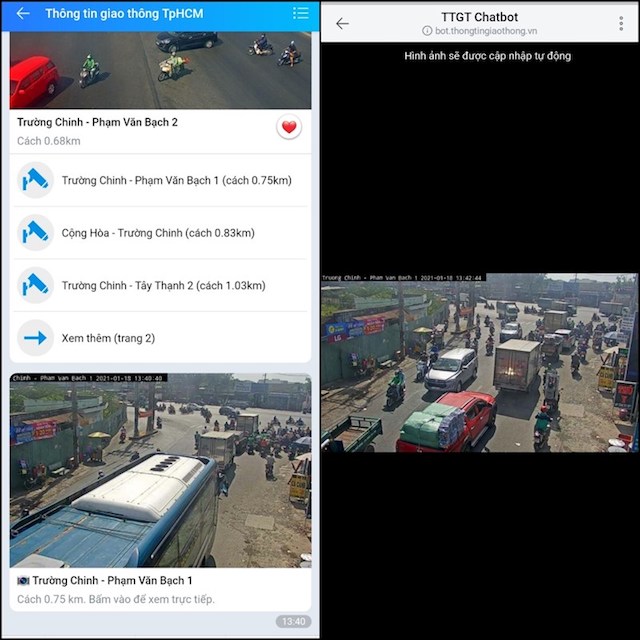 If you want to see another route further away, at the place you want to travel, it's still possible.
Step 4: Then go back to the interface on the message page of the city traffic information, select Info -> Select Traffic Camera -> Enter the name of the route you want to see.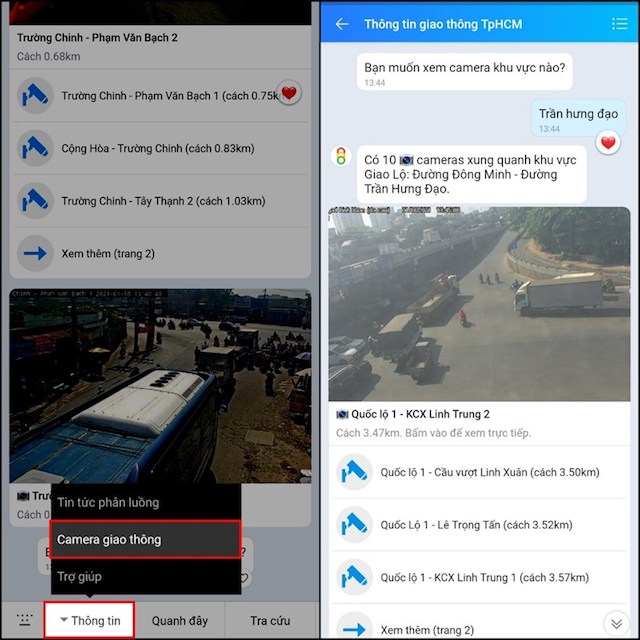 Next you choose the route you want to see the camera -> Proceed as normal.
2. Use Zalo as a convenient storage and transfer of data between personal devices
If you are looking to store and convert data from one device to another, Zalo can help you too. Through Zalo you can send any type of file in any format, especially you can send document files up to 1G.
To backup and convert data between electronic devices via Zalo, do the following:
You open up Zalo in the search field type Transfer File -> Proceed to send data only. You can use this feature to transfer document files from your computer to your phone and vice versa.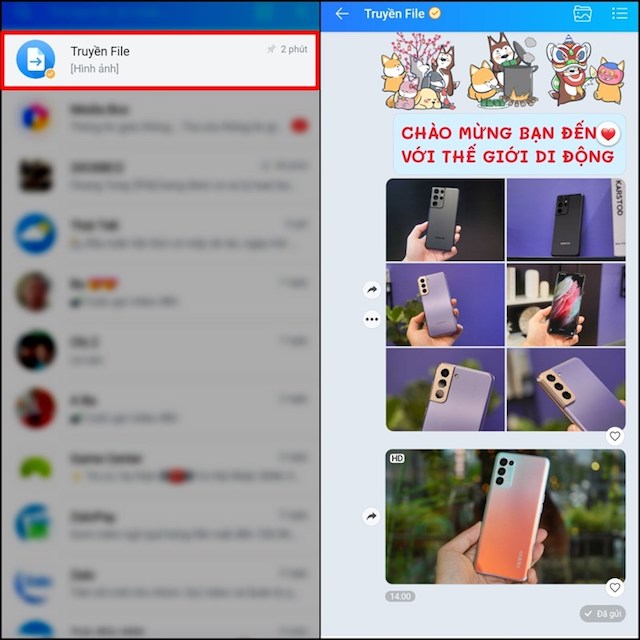 3. Super fast solving your questions about administrative procedures
Another interesting feature on Zalo that few people take advantage of is the online administrative procedure settlement feature. To use this feature, do the following:
Select the integrated eGovernment section in the zalo -> Browse to find the province you want to perform administrative procedures -> click Interested to continue.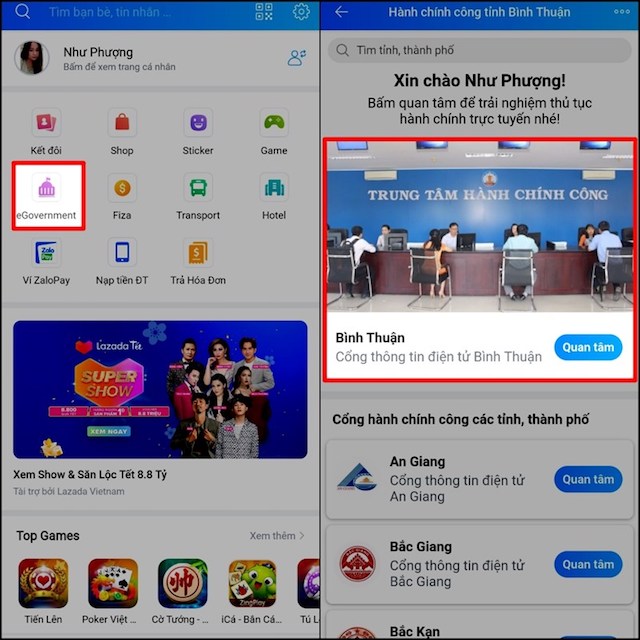 If you want to ask questions about any problem, you select the FAQ and related departments to perform. Here, you can find out anything like driving licenses, transfer procedures, marriage registration and more.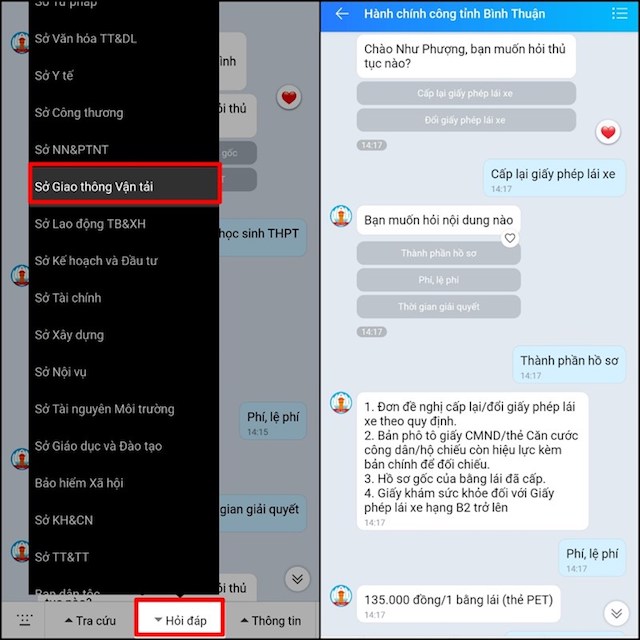 To look up information about public services or other administrative procedures, click on Information and follow the instructions.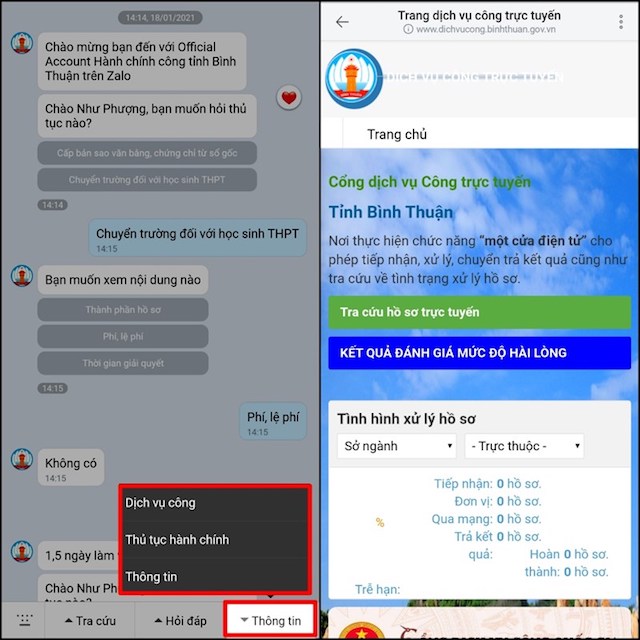 So I just introduced to you 3 unique features on Zalo. Wish you have enjoyable experiences with Zalo.
.