CRF300L/RALLY was first announced in Thailand on 11/10 last year (2020) in the form of online live broadcast. Soon afterwards, Taiwan Honda also announced that it would introduce these two cars to the Taiwan market, which caused a lot of discussion. The CRF300/RALLY is modified from the original CRF250L/RALLY with a displacement of 249c.c., in addition to the displacement increased to 286c.c., the weight of the new CRF300/RALLY is reduced by about 5kg compared with the past. Sliding clutch, LED headlights, etc. have also been added to the top. Although the appearance has not changed much, the equipment has indeed improved. Previously, Taiwan Honda announced that the pre-acceptance price of CRF300/RALLY was 248,000 and 278,000 respectively. As for the actual price, the actual price will be announced later. At present, CRF300/RALLY is on tour in HONDA's exhibition halls. Let's experience the charm of CRF300/RALLY real car together!
[HONDA 2021-style new car touring display models]
2021 HONDA FORZA 750 real car appreciation: TFT instrument, DCT gearbox equipped! Dayang Electric Control New Benchmark!
2021 HONDA X-ADV Real Car Appreciation: Cross-border power, improved equipment, and remodeling of multiple electronic controls to make it smarter!
2021 HONDA CB650R Real Car Appreciation: Front Fork Upgrade! Import of USB Type-C and aluminum alloy card holders!
2021 HONDA CBR650R real car appreciation: SHOWA SFF-BP upper body! Synchronous upgrade of various equipment!
2021 HONDA Rebel 1100 Real Car Appreciation: Rebellious American Hippie Cruise, importing the DCT version without gears!
2021 HONDA CRF300/RALLY vehicle features

The displacement is increased to 286c.c., the maximum horsepower is 26.3ps/8,000rpm, the maximum torque is 25.4Nm/6,500rpm
Weight reduction about 5kg
Equipped with sliding clutch, rear wheel can be closed ABS
43mm inverted fork, stroke 260mm / Pro-Link central single gun rear shock
New LED headlight
Digital instrument with gear display
RALLY version fuel tank increased by 5L, increased to 12.8L
The diameter of the front disc of the RALLY version is larger, 296mm
[Extended reading]
2021 HONDA CRF300L/RALLY new car tour show 1/26 Taichung starts!
2021 HONDA CRF300L/RALLY Thailand announced: Small Africa double displacement debut, 300 class adventure play coffee!
HONDA CRF300L/RALLY vs KAWASAKI KLX300/SM: Yellow card off-road skating rookie, equipment, price comparison
2021 HONDA CRF300L
According to the official statement, the CRF300L exhibited this time is a Japanese version, so the displacement is slightly different from the body sticker painting; however, you can see the "CRF250L" on the body from the picture, so you can guess what you saw today The vehicle should be CRF250L. The biggest difference between the new CRF300L and the past CRF250L is actually the difference in exhaust gas, as well as the sliding clutch, headlights and other equipment. The appearance of the two can be said to be almost the same.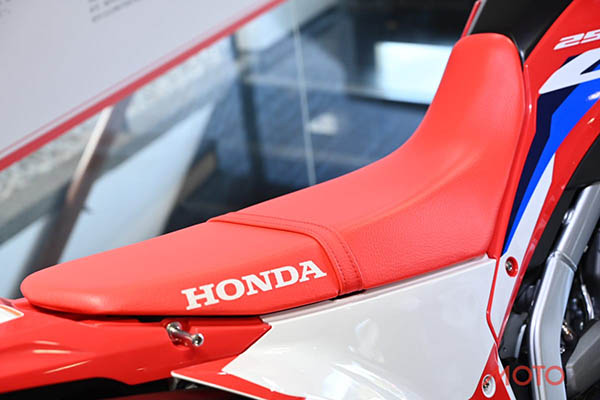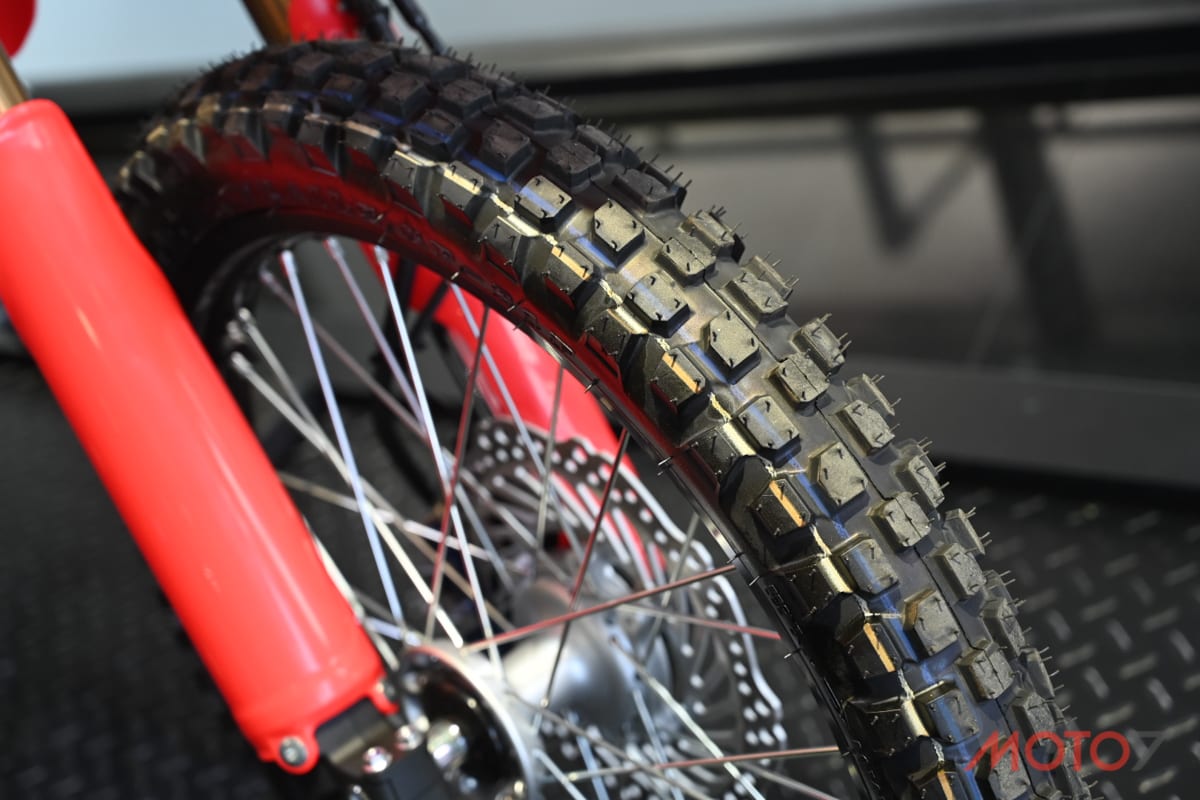 2021 HONDA CRF300 RALLY
The CRF300RALLY exhibited this time is a version of Thai specifications, so it can be seen that it is not equipped with ABS and ABS buttons that can be closed on the rear wheels. These are equipped with versions imported into Taiwan, but today it is a Thai version as the display car. Compared with CRF300L, CRF300 RALLY has more pull style equipment such as goggles, bow guard and larger front disc, and the fuel tank capacity is 5 liters more.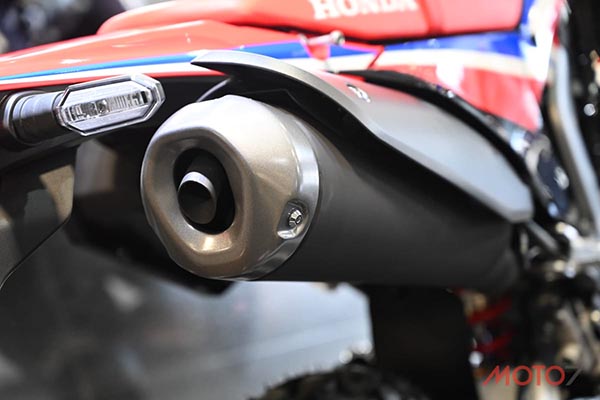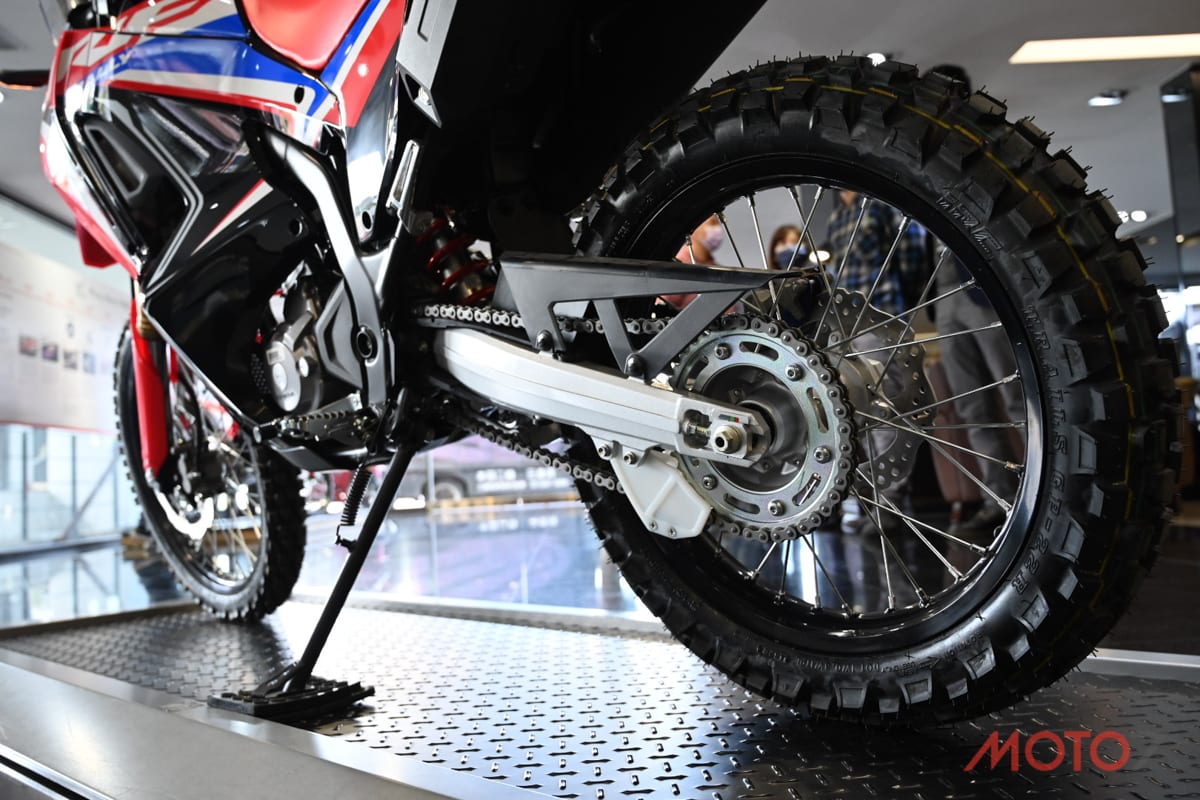 Click[HONDA]to watch more HONDA new car announcements, vehicle specifications, equipment introductions, professional test drives, car purchase discounts, and used car information.
HONDA HONDA CRF300L/RALLY Youtube video editor's selection