If you drive a car with a good mileage, you can roughly guess the history of that car.. same OnejustkmSome cars are smooth and some are rough. The media test drive that reporters ride is usually the latter.. from new car 'taming''cause I roll harshly. Usually by the manufacturer OneI've been running it for about a year., His condition deteriorated rapidly due to the rough hands of several reporters..

So I suddenly wondered. Test drive of harsh fate, How is the condition of the car compared to when it was new?? just on hunger 9,000km I made an appointment because there was a carnival running over.. As a media test car, it is about to be sentenced to retirement.. besides the noise‧susceptible to vibration 4I was more interested because it was a cylinder diesel model..

From a consumer point of view 'warm'It makes you wonder how the quality of this car will change when you own it for a long period of time rather than in new condition.. I'm also seriously considering buying a carnival for my next family car., Asked for opinions of family members. We also carefully looked at the expression of our dog, Ver, who gets motion sick when he gets in a car..

①bright color interior, Is it okay to ride for a long time??


Consumers are smart these days. It's obvious, but there's a reason why cars that sell a lot. Monthly Sales with Hyundai Grandeur One‧2Kia Carnival competing for the top. Stylish design also plays a big part. The interior atmosphere is different from the previous vans.. 12.3A wide monitor with two inch displays woven together, towering center console, The size of the steering wheel, which is not much different from that of a passenger sedan, is SUVFall into the illusion of riding on.

Of course, design evaluation is a matter of personal taste.. The most important points to look at in this test drive were seat contamination and leather quality.. 4Generation Carnival does not have the usual black seats. Saddle Brown, Cotton beige, Only bright interiors such as misty gray 3have. As a father of young children, If you keep this car for a long time, you might be worried that the pollution will not be great.. Test drive Misty Gray. Although many reporters with different body types have burned, There were no cracks or visible stains on the seat leather..

This is a clue that the antifouling performance of brightly colored sheets has improved unlike in the past.. Also, The test car is a signature premium trim with soft nappa leather., beyond expectations 'soft and soft'kept one condition. only, The piano black trim, which was extensively inserted into the center fascia, was very vulnerable to micro scratches.. When exposed to sunlight, small scratches were particularly noticeable.. If you're a sensitive driver, you'll probably be quite concerned.

2-3 in 9-seater modelsThermal seats can slide back and forth. But 2Even if the heat is pushed back as far as possible, Medium leg room SUV not enough. therefore 3Unless it is an environment where passengers often ride up to ten, wide open space 7I would recommend a seat. Some say that the benefits of bus-only lanes cannot be ignored., Is it true that carnival rides in a dedicated lane even during commuting time? 6How many times have more than one person boarded?.



4Heat makes it difficult for people to ride comfortably. 2-3Even if the heat is properly pulled forward, Lack of leg space. The angle of the backrest is also standing, I'm sorry to pick up passengers if it's not for brief transit. However, if you are a family with pets 4You can also organize the row into a dedicated space for your dog.. It can be used properly by putting on a dog seat cover and fastening a dedicated seat belt..

②diesel engine vibration, change in ride comfort?
around having children 30to big friends 'how about carnival?'I get a lot of questions about. Most of them go camping with their children and are thinking about purchasing for the purpose of moving comfortably.. But the second question is always the same. 'In the test drive, the vibration is great., The ride feels really bad.?'ask. I came across some provocative YouTuber's video reviews., It was only a negative perception before I actually rode it..


Of course, in a family car, ride comfort is more important than anything else.. last year 4When Generation Carnival first came out, at the test drive 3I took the generation carnival and thoroughly compared the driving performance.. Definitely change to smartstream engine, A new platform was installed to show off a quieter and cleaner driving texture than before..

For reference, Santa Fe‧Sorrento‧series going into carnival, etc. 4cylinder 2.2L If you think that diesel engines are the same as older engines based on displacement, you are mistaken.. It's a brand new engine from the block.. A lot of friction reduction technology is put inside the engine., weight is 38kg reduced. Euro thanks to new injectors and exhaust gas purification6 RDE STEP2 Satisfy the latest regulations. definitely outdated R quieter than the engine.

But Onejustkm Compared to the new car, the test car that ran close caused quite a bit of vibration while stopping. It's fine while driving, but the vibration coming from the front seats is a bit annoying when stationary.. Kia Sorento with the same engine, The Hyundai Santa Fe has noticeably less vibration than the Carnival.. Is it the limit of the minivan body?? It seems that additional measures to reduce vibration as much as the Sorento level are needed.


However, vibration at a standstill 2did not rise much in the heat. Is this the reason that the wavelength of vibration decreases as it gets further away from the engine?? Compared to the old carnival diesel, The rear seat comfort is definitely better than the new one.. 3A friend who is about to get married while taking a daily test drive 2confectionery 60I put several people, including my great parents, in the back seat., No one said the ride was uncomfortable and motion sickness. I gave it to a friend to drive and I felt it for myself., Previous 3It is more comfortable than the generation carnival.

'big car' The common opinion of friends who are not used to driving is 'Easier to drive than you think'is the point. This carnival uses electronic power steering. When driving or parking on a narrow alley, Easier steering operation. This is the biggest difference from the previous Carnival, which used heavy hydraulic power steering..

Also, The carnival's rotational diameter is 11.58mis only. Length 5m Quite small for a minivan.. Note that large SUVin cadillac XT6end 11.9 m, Volvo XC90this 11.8mand the Honda Odyssey, the same minivan genre. 12.0mAll. The small turning diameter makes it less burdensome when driving in alleyways or making U-turns..

③Will there be any change in performance??

If you can yield a little bit of vibration at a stop, Carnival diesels pay off with decent fuel efficiency. adult 2Speed ​​on Olympic Boulevard with people on board 80kmAverage fuel economy when driving at 1L Party 18km inside and outside. In areas with high traffic 1L Party 14.5km level was recorded. Because of the bulky body size 20km/L It was not possible to achieve more than, weight 2,151kg(2.2 diesel 9seater 19inch wheel, Built-in cap standard)Considering the size of the.

④general review


distance driven OnejustkmI met a carnival test drive that digested. Contrary to expectations, the durable quality of the bright interior was more than expected.. Rapid acceleration since release‧Driving quality despite repeated sudden braking, In particular, there was no noticeable performance degradation in fuel efficiency.. but, in idling state OneThe vibration that rises from the thermal seat is the Sorento I rode earlier this year., It was bigger than the Santa Fe test car.. It would be better if the anti-vibration design was supplemented through the model year change..

*Advantages
One) Clean and timeless design
2) Durable quality of upholstered leather that is better than expected

*Disadvantages
One) Vibration while stopping is greater than Sorento using the same engine(OneHeat).
2) It is unfortunate that some equipment, such as a heads-up display, is missing..

Written by Kang Joon-gi, staff reporter

<specification table>
kia carnival diesel

9

seater

serial

4

cylinder diesel turbo

Electronically controlled direct injection

2,151

kg

(9

seater diesel

18

inch wheel

,

Built-in cam standard

)

front-to-rear weight ratio

air resistance coefficient

(CD)

MacPherson Strut

|

multi link

front ventilated disc

back solid disk

1,138~4,108L (SAE)

standard

)

certified fuel economy

(

complex

)

13.0

km

/L

(9

seater diesel

18

inch wheel

,

Built-in cam standard

)

3,160

just

~3,985

Ten thousand won

(

test ride

: 4,545

Ten thousand won

)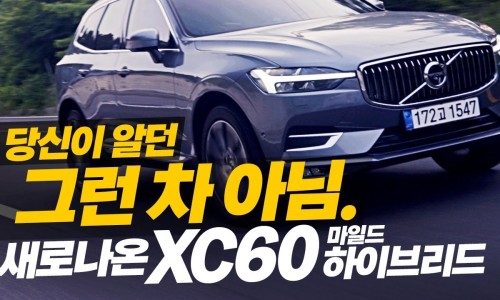 video

Press the button to play in the current screen.
What changed after the 400,000 won drop? 300hp Volvo XC60 B6 mild hybrid ride
Every car Volvo makes in the future will be equipped with an electric motor. For many years, the plan to become an eco-friendly car brand and to become an eco-friendly car brand has been widely announced. The Volvo XC60, which is very popular in Korea, turns into a mild hybrid with a 48V electric system and an electric motor…
www.youtube.com
video

Press the button to play in the current screen.
Why the K9 is more attractive than the G80 / Kia The New K9 Test Drive
road test | Reporter Jun-ki Kang, who usually rides the second-generation G80 as a family car, came to test drive The New K9. First of all, the real thing is much nicer than the picture. Let's hear the real reason for recommending the K9 over the G80. #thenew k9 #kia k9 #k9
tv.naver.com
[73회] The history of the automobile culture space, Erebo Shrine is revealed! (f. CEO Young-Chul Jung & Reporter Song-Eun Kim)
[73회] The history of the automobile culture space, Erebo Shrine is revealed! (f. CEO Young-Chul Jung & Reporter Song-Eun Kim)
www.podbbang.com