Cadillac unveiled the Escalade, a luxury SUV that has evolved into the 5th generation (photo credit/Cadillac)
Cadillac unveiled the new model of its flagship SUV Escalade for the first time in Korea at Cadillac House Seoul in June.
Since the launch of the first-generation model in 1998, the Escalade has evolved into an icon that symbolizes an 'American luxury' culture to the extent that it has been nicknamed 'the king of SUV' by showing a presence that dominates the segment and the best technology of the time. In particular, the new 5th generation Escalade, unveiled seven years after the 4th generation model, reflects a new design identity based on the Cadillac Escala concept, radiating a unique presence, and is characterized by applying the industry's best cutting-edge technology and luxury specifications. The 5th generation Escalade will start a purchase contract through Cadillac showrooms nationwide from July 5.


Unique design and interior with many new technologies applied


The premium luxury platinum model adds luxury by applying chrome to various design elements (Photo Credit/Cadillac)
For the sports platinum trim, the side trim, molding, and roof rack are finished in glossy black (photo provided by Cadillac)
The exterior of the new Escalade is inspired by Cadillac's next-generation Escala concept and features an impressive sense of scale. In Korea, it will be released in two trims: Sports Platinum with different design details and Premium Luxury Platinum.
In the Sport Platinum trim, the presence of the Escalade was heightened by treating the sport mesh gloss black grill with upgraded dynamism, as well as the side trim, molding, and roof rack in glossy black. In the premium luxury platinum trim, a large number of chrome was applied to various design elements, centered on the galvano grill with a horizontal bar pattern, emphasizing a luxurious and refined feel.
In addition, Escalade's unique presence is revealed through the front daytime running lights with Cadillac's unique vertical signature lighting element, huge rear tail lamps measuring about 1 meter, and 22-inch wheels with a special design.

The interior is carefully finished using the finest materials (photo provided by Cadillac)
The interior uses the finest leather, wood, and fabric materials, and is meticulously finished by hand by artisans. In addition, various materials such as stainless steel speaker grill and door trim seat controller and ambient light providing 8 colors add to the luxurious atmosphere.

The left side of the 38-inch OLED screen can control the information displayed on the head-up display and instrument cluster (photo courtesy/Cadillac)
All convenience functions of the vehicle can be controlled through the infotainment screen on the right (photo courtesy/Cadillac)
The 5th generation Escalade is the world's first 38-inch LG curved OLED display to provide picture quality that is more than twice that of a 4K TV.
The curved OLED display is largely divided into three areas, so all functions of the vehicle can be controlled in each area. The control panel touch screen placed to the left of the driver can control information displayed through the head-up display (HUD) and cluster, and the cluster display in the center displays various information controlled through the control panel in addition to basic information necessary for driving. do. The infotainment touchscreen on the right can control all vehicle-related convenience functions, including navigation, wireless Apple CarPlay and wireless Android Auto.
In addition, various convenience features such as augmented reality navigation and night vision introduced for the first time among Cadillac models, a conversation enhancement system that helps smooth communication from the driver's seat to the third row, a power seat with massage function, and a console cooler with refrigeration and freezing functions are applied. done.

The two-row 12.6-inch touch screen display can be linked to a mobile phone via HDMI and USB (photo courtesy/Cadillac)
The entertainment system for second-row passengers has also evolved. Two high-definition 12.6-inch displays placed behind the first-row headrests of the new Escalade not only allow up/down angle adjustment to match the eye level of second-row occupants, but also link to a mobile phone through HDMI and Type-C USB ports, and display the screen through touch. It supports the mirror cast function that can control

The fifth-generation Escalade provides a loading space of 3,427 liters when both the second and third rows are folded (photo courtesy/Cadillac)
Meanwhile, the new Escalade has a wider and more comfortable interior space by applying a new architecture and chassis technology. The 200mm longer length and 130mm longer wheelbase than the fourth-generation model provides a wider interior space, and the third-row legroom (886mm), which has increased by about 40% compared to the previous generation, provides the best-in-class living space. In addition, it boasts a spacious loading space of 2,065 liters when the third row is folded, and 3,427 liters when both the second and third rows are folded.


Powerful powertrain and a lot of cutting-edge technology applied

The new Escalade is equipped with a 6.2 liter V8 engine with a maximum output of 426 horsepower (photo provided by Cadillac)
The new Escalade is equipped with a 6.2ℓ V8 gasoline direct injection engine and a 10-speed automatic transmission, producing a maximum output of 426 horsepower and a maximum torque of 63.6 kgf·m.
In addition, Dynamic Fuel Management (DFM), which actively deactivates 4 engine cylinders out of 8 cylinders under certain driving conditions, is applied to dramatically increase fuel efficiency even with a large displacement gasoline engine.
The four-wheel drive system, which provides four driving modes, is combined with the Electronic Differential Limiter (eLSD) that automatically controls the driving force of each wheel, leading to comfortable and safe driving in any driving situation.
The newly applied Air Ride Adaptive Suspension provides a comfortable and stable driving experience along with the multi-link independent rear suspension that dramatically improves the riding comfort of the rear seat by automatically adjusting the load weight, driving conditions, and height of up to 75 mm when getting on/off and parking.

Escalade has applied the highest level of convenience and safety specifications supplied (photo provided by Cadillac)
Meanwhile, the new Escalade is equipped with best-in-class convenience and safety specifications to protect and support occupants.
In addition to the haptic safety warning seat that intuitively informs you of a dangerous situation through vibration, emergency braking for front pedestrians, forward collision warning, rear pedestrian warning, rear traffic warning, and automatic front seat belt tightening system provide the driver's attention even in unexpected dangerous situations. Helps in safe vehicle control.
In particular, advanced adaptive cruise control and lane keeping assist, automatic parking assist, auto hold, and HD surround vision operate based on sophisticated sensors and cameras to support the driver's comfortable and safe driving.
In addition, the panoramic sunroof, tri-zone temperature control and air ionizer provide a comfortable interior experience for occupants, and a hands-free trunk that can easily open the trunk through a kick motion on the Cadillac logo projection, remote start and basic in-car control By applying the adaptive remote start system that allows
The selling price of the new Escalade (based on 3.5% sales tax) is 153,570,000 won, and you can choose between Sports Platinum and Premium Luxury Platinum at no additional cost. [최지욱 기자]

See more cartech articles

car tech
internet news
www.cartech.co.kr

Chemical – Cartech Mall
www.cartechmall.co.kr

Go to Car Tech TV YouTube Channel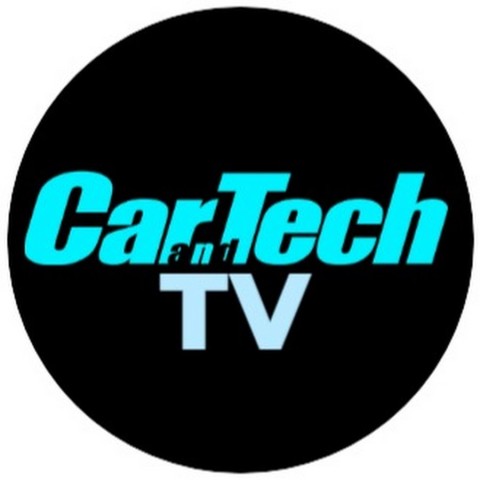 Cartech_CAR&TECH TV
Monthly Car Tech, founded in 1991, is a magazine specializing in automobile technology and maintenance. It introduces the 'New Car Maintenance Test Drive', which has been introducing the mechanics and performance of new cars through magazine pages, in a video, and introduces the stories of the auto maintenance industry and mechanics, and product information of maintenance equipment companies. In addition, it delivers automobile management, new car information, and news from the automobile industry for general drivers. In particular, we plan to deliver news of major overseas aftermarket exhibitions directly on site.
www.youtube.com