Jaguar Land Rover Korea (CEO Robin Colegan) launched the Land Rover New Discovery, a premium 7-seater family SUV equipped with best-in-class driving performance, advanced powertrain, and cutting-edge driving, safety and convenience specifications on the 21st and started full-scale sales on the 21st. said to do New Discovery, which has undergone partial changes in line with the 4P (Product·Price·Powertrain·PIVI Pro) strategy recently declared by Jaguar Land Rover Korea, is equipped with ▲Ingenium 3.0-liter I6 diesel and gasoline engine with mild hybrid (MHEV) technology. It has strong performance and efficiency. ▲ Equipped with PIVI Pro, a state-of-the-art infotainment system with excellent usability, and ▲ upgraded design and convenience specifications to enhance product quality through changes in the new car class, but minimize price fluctuations to expand customer benefits
The perfect blend of 30 years of discovery DNA and sophisticated modern design
New Discovery maintains its unique DNA that has been kept for 30 years, while revealing luxury and practicality through a refined interior and exterior that has been changed to a more advanced design. The exterior has created a strong yet sophisticated atmosphere with new designs applied to the rear lamps, lower front/rear bumpers, air intakes, grilles, wheels, and side vents. By applying the more sophisticated signature LED headlights and the signature daytime running lights that run horizontally along the shape of the headlamps, the wide feel is emphasized while emphasizing the presence of a sporty family SUV.
The interior, which has undergone new car-class changes, has greatly improved functionality, comfort, craftsmanship, and materials while maximizing Discovery's unique wide and flexible space utilization. The completely redesigned center console is equipped with a 48% larger 11.4-inch full HD touch screen, a state-of-the-art infotainment system PIVI Pro, illuminated buttons, and a new toggle gear selector. The new second-row seats, improved by reflecting the opinions of existing customers, provide a sense of stability and soft seating with an ergonomic design. In addition, by moving the air vent located in the existing B-pillar to the rear of the center console, the air flow in the second row more than doubled, and the air flow throughout the vehicle was improved by about 27%.
New mild hybrid powertrain with eco-friendly and outstanding driving performance
The new Ingenium 3.0-liter I6 diesel engine designed with lightweight aluminum uses mild hybrid (MHEV) technology to recover energy generated during braking to support engine operation. This results in improved fuel economy and reduced emissions, and the engine operates more precisely and smoothly. In addition, Land Rover's advanced engine technologies such as twin turbocharger, precision fuel injection system and low-friction design are applied to ensure excellent driving performance and efficiency. In addition, it meets the stringent RDE2 (real road driving condition 2) standards to which Euro 6d-Final and nitrogen oxide (NOx) emission regulations are applied.
Equipped with an Ingenium 3.0-liter I6 diesel engine, the New Discovery D250 produces a maximum output of 249 horsepower and a maximum torque of 58.1 kg m, and it reaches 100 km/h from a standstill in 8.1 seconds. The D300 exhibits a higher level of performance with a maximum output of 300 horsepower and a maximum torque of 66.3 kg·m, and it takes just 6.8 seconds to go from a standstill to 100 km/h. The new Ingenium 3.0-liter I6 gasoline engine mounted on the P360 model is also equipped with mild hybrid (MHEV) technology, which has high efficiency as well as fast acceleration and response speed. Through this, the New Discovery P360 achieves excellent performance with a maximum output of 360 horsepower, a maximum torque of 51 kg m, and an acceleration time from standstill to 100 km/h in 6.5 seconds.
The essence of Land Rover technology, equipped with a number of top-notch driving technologies
New Discovery is loaded with all-weather all-terrain technology that supports confident driving in any situation. All models are equipped with four-corner air suspension and adaptive dynamics as standard, providing dynamic yet excellent body control performance and comfortable riding comfort. ▲ Land Rover's patented Terrain Response® system ▲Descent Control System ▲Drive & Traction Control System ▲Electronic Rear Differential Lock System (applicable to the D300 model) Demonstrates terrain driving ability. In addition, cutting-edge technologies such as ▲3D Surround Camera ▲ClearSight Ground View ▲Wade Sensing have been combined to improve driving safety and convenience.
Innovative infotainment system optimized for users PIVI Pro
The PIVI Pro, Jaguar Land Rover's latest infotainment system, is newly installed in the new Discovery part. PIVI Pro, which is similar to a smartphone interface and highly user-friendly, further simplifies key functions and adds self-learning functions to help drivers focus more on driving. In addition, the SOTA (Soft Over The Air) function is installed so that the vehicle can be updated with the latest software at any time without visiting a service center. T-map navigation of T-map mobility is applied to the PIVI Pro system by default, so users can use it conveniently without connecting a separate smartphone.
Jaguar Land Rover Korea CEO Robin Colgan said, "The new Discovery, which has undergone a minor change, reaffirms Discovery's long-standing reputation as the best premium 7-seater SUV for families. We hope you will experience the amazingly versatile charm of the New Discovery with the addition of trains and cutting-edge safety and convenience features."
New Discovery is sold in a total of four trims, and the price including the 5-year service plan package is 86.8 million won for the D250 S, 95 million won for the D250 SE, 199 million won for the D300 HSE, and 113.4 million won for the P360 R-Dynamic SE ( Individual consumption tax cuts apply). New Discovery contracts and consultations are available at official Land Rover showrooms nationwide, and detailed product information can also be found on the Land Rover official website.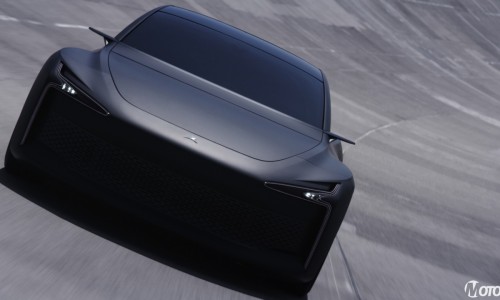 A hydrogen sedan made by a French startup? – Motoya
French automaker Opium Machina (hereafter Opium) has unveiled a prototype of its hydrogen sedan. Named Alpha 0, this hydrogen sedan was announced in October 2020 and…
www.motoya.co.kr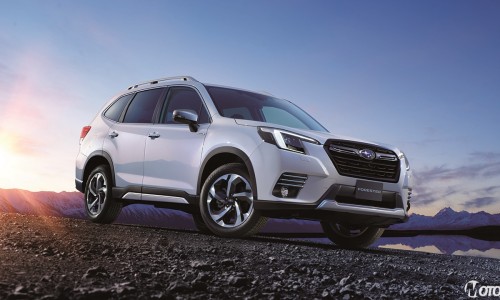 Subaru unveils a more evolved new Forester – Motoya
SUBARU, famous for its symmetrical AWD, recently performed a major facelift for its mid-size SUV model Forester. The new Subaru Forester is an SUV model developed as a global strategic car model.
www.motoya.co.kr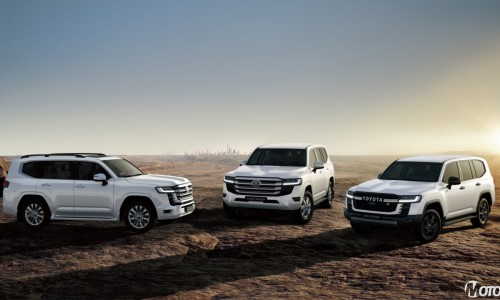 Full change for the first time in 15 years! Authentic off-roader, Toyota Land Cruiser unveiled! – Motoya
Japan's Toyota Motor Company's flagship SUV, Land Cruiser, has reached its first full model change in 15 years. The new land cruiser, codenamed 'J300', is different from its predecessor, the J200 Land Cruiser, through extensive design innovation.
www.motoya.co.kr