Kia announced on the 4th that it will release The 2022 Niro. The 2022 Niro is a hybrid/plug-in hybrid model year change, and Kia's new emblem is applied. The basic features of high customer preference, such as cruise control and lane keeping assistance, have been enhanced to enhance product quality. The price starts at 2439 million won.
The 2022 Niro reduced customer confusion by introducing Kia's standardized trim naming system, Trendy, Prestige, Noblesse, and Signature. The price for each trim is 24.39 million won for Hybrid Trendy, 26.08 million won for Prestige, 28.29 million won for Noblesse, 30.17 million won for Signature, and 39.39 million won for PHEV Signature.
The 2022 Niro comes standard with cruise control, lane keeping assist, and rear passenger notification. The Prestige trim has a smart key remote start function, the Noblesse trim has smart cruise control that supports stopping and restarting, and the Signature trim has a power seat for the passenger as standard.
Meanwhile, Kia recently introduced the Prestige trim, a sub-trim of Noblesse, in the model year change of the Niro EV. The 2022 Niro EV is priced at 45.9 million won for the Prestige and 47.9 million won for the Noblesse. The new Kia emblem was also used in the 2022 Niro EV, and it is operated with a single model of a 64kWh large-capacity battery.
The new Prestige trim includes a heat pump, 10.25-inch display, navigation-based smart cruise control, lane-keeping assistance, highway driving assistance, navigation wireless update, first-row heated seats and ventilated seats as standard. Blind-spot collision and rear cross-traffic collision warnings are available as options.

Reporter Hansol Kim 〈Top Rider hskim@top-rider.com〉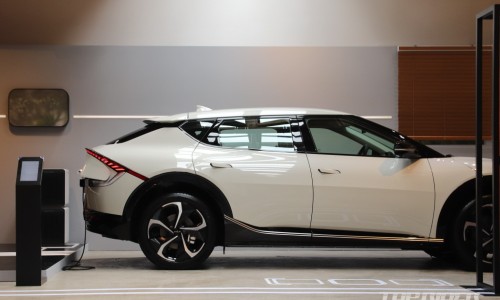 Looking at the 450km EV6 in person, it has a different tendency from the IONIQ 5
Kia unveiled the EV6 ahead of its official launch. The EV6 is Kia's first dedicated electric vehicle manufactured based on E-GMP and features a stylish coupe-shaped exterior. Unlike Hyundai's Ioniq 5, which emphasizes livability, the EV6's interior is…
www.top-rider.com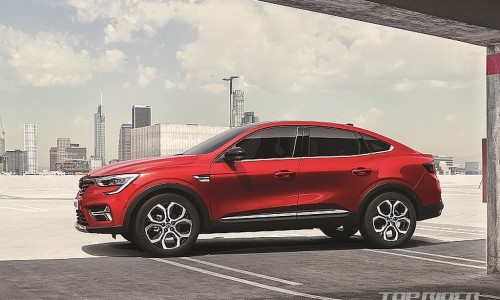 Renault Samsung Motors releases ADAS-enhanced XM3, price from 17.87 million won
Renault Samsung Motors announced on the 4th that it will release the 2022 XM3. The 2022 XM3 has a new export model 'New Arcana' design and sonic red exterior color, enhanced driver assistance system, improved Easy Connect, remote start / climate control, …
www.top-rider.com
Lexus' new NX pre-release, the interior has been refined
The new Lexus NX was unveiled ahead of the world premiere. According to Cascoop, a foreign automobile media outlet, the exterior design of the new NX has been partially changed based on Toyota's global luxury platform. In particular, the large display and…
www.top-rider.com
BMW i4 interior unveiled, wide wide display 'eyes'
The interior of the BMW i4 has been revealed. The i4 is BMW's first all-electric Gran Coupe model with a vertical front kidney grille. The driving range on a single full charge is up to 590 km based on WLTP. Especially indoors, the Y…
www.top-rider.com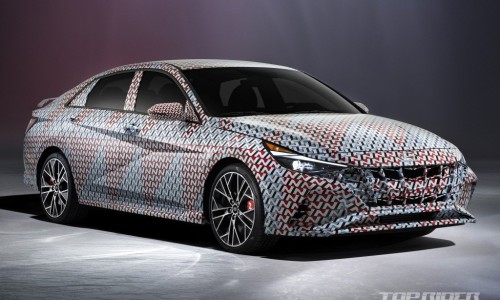 Is Hyundai Motor's Avante N imminent to launch in Korea, 6-speed manual transmission is the default
The launch of Hyundai's Avante N in Korea is imminent. According to the Ministry of Environment, Hyundai Motor has recently completed the emission and noise certification of Avante N. The Avante N is equipped with a 2.0-liter turbo engine that produces a maximum output of 280 horsepower. 6 speed manual gearbox…
www.top-rider.com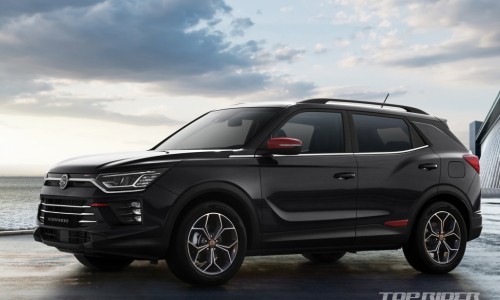 Ssangyong Motor launches Korando R-Plus Black, priced at 27.15 million won
Ssangyong Motor announced on the 2nd that it will launch the Korando R-Plus Black. Korando R-Plus Black is a two-tone exterior color of the black roof, adding a red (R) point. Black fashion roof rack and spoiler are applied, blaze cockpit and first row…
www.top-rider.com
Hyundai Staria 2nd row windows 'smashed', measures and compensation?
The second row window of Hyundai Motor Staria was broken. This phenomenon was revealed through the domestic Staria club. Hyundai Motor has stopped shipping the Staria, and has taken action and compensation. Hyundai Motor Service Center check result next month 1…
www.top-rider.com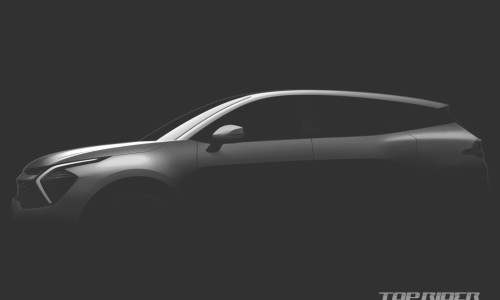 Kia's new Sportage teaser released, daytime running lights with a strong impression
Kia released a teaser image of Sportage Full Change on the 31st. A differentiated design was applied to the new Sportage to convey Kia's new brand direction, 'movements that inspire'. Weekly week with a particularly strong impression…
www.top-rider.com