warning! This vehicle is at risk of poisoning.
Yes. I'll take that risk. If it's M, I'm willing.
"It's been three days and can't we just ride one day?" When I was asked for a test drive, I asked. I don't know if anyone will say it sounds stupid. If you know that the cars you can ride freely for 3 days and 2 nights are the BMW M3 and M4. But I asked. It was because it was burdensome. Knowing what kind of car it was, I didn't want to put intense excitement on my heart for days. In fact, I have arrhythmia. Even if it is an act, you should not volunteer to act that puts a burden on your heart.
My heart, beating occasionally or frequently and erraticly, solemnly warned me in an archaic script, "You know it shouldn't be this time," but the right brain, ready to soak up the adrenaline, kept pressing on the cardiovascular system while searching for the relevant data. Still, the heart won. It's enough to enjoy a day long test drive and half a day cornering. I set the schedule with such a timid compromise.
This phrase appears at the beginning of the official BMW M3 and M4 video. "Warning! Contains a highly addictive experience." (Warning! This vehicle is at risk of poisoning.) In my case,'Warning! It can be a serious strain on the heart'. So there's no reason to take that risk. You have to think about your age. You've done it all in the past.
I saw a car in the underground parking lot for the first time. Usually, the actual color is different from the ones in the video, but I was surprised that these two cars were so identical to those in the promotional video. Even in the dim underground lighting, it glowed. The M3 is dark green. The official name is'Isle of Man Green metallic'. Men's Island Green Metal? I don't know what it means, but I like it at a glance. It has a British feel for some reason. Is it because I remember British Green? Anyway, it's cool. It bounces, but it's gentle. The color of the M4 next to it stands out more. When I searched the M website, it was called'Sao Paulo Yellow metallic'. It has a fresh color like the delicate leaves of a persimmon tree in full bloom these days. Only the sparkling color of the car body is exciting.
The new BMW M3 and M4 became controversial as soon as they were exposed to the media. It was mostly design-related criticism. Most of the time, it's'ugly'. In particular, the criticism that the hugely expanded Kidney Grill was excessive was mainly criticized. When I searched the Internet images and videos, critics helped me one by one in any article, and there was a lot of ridicule comments. Hmm, is that so? I am not. It was only my eyes that were strange, but looking at the actual appearance, it is also very cool. My taste, I wasn't wrong. Far from being ugly, if it's a BMW, or if it's an M, it's like you don't know.
The M3 is aggressive at first glance. It's like a roaring and rushing beast. It is an overwhelming presence. In fact, if you think about it, BMW always creates controversy whenever it comes up with a new one. Have you ever not? I've never seen a new BMW model and didn't say that critics didn't like it. Sometimes he said he was fat, sometimes he was too modest, and at one time he said he had a weird buttocks. Recall the terrible criticism that Chris Bangle heard. But how was the later? Didn't you zip up all the thin lips you blamed as soon as they came out? BMW doesn't design with notice. I do not change it by changing it little by little. I was always preemptive, bold, aggressive, and aimed for breakthrough. And he always drew consensus and expanded his fans. M's true fan blames M and loves M. Because I love you, I speak loudly.
The corrugated folds that stretch the bonnet and fall into the center of the front grille make the car look more muscular. And a huge vertical grill. The grille emphasized in this way is no less than the confidence that'I am the BMW'. This famous front grill, called the Kidney Grill because it resembles a human kidney, is a long-standing legacy of BMW. It started with the BMW 328 Coupe, which debuted in the legendary Millemilia Endurance Road Race in 1939. Reigning as a race champion in the 1940s, it became an iconic BMW icon. Although there have been morphological changes, the symbolism of Kidney has never been erased for more than 80 years. Beyond just aesthetics, BMW said that this time, the aerodynamics were also greatly improved through the rearrangement of various sensors.
The blue-eyed headlights, which seem to hide an unusual function at a glance, have become bigger and brighter. Snow is important for a car that is so fast. In particular, a bright light that can avoid dangers at night is essential. It is equipped with a laser light that can secure up to 500m. If you drive 100km/h, it will drive about 28m in 1 second, so you are previewing where you will pass in 17 seconds.
An overwhelming impression, a muscular body that looks much larger than the specifications. Unparalleled charisma. Where did you see this green beast? Can it be compared to the Hulk, the character of Marvel Studio's devil? I couldn't say no if I could hear the rumbling exhaust sound. Please don't be mad at me.
If you open the door while avoiding your eyes, you will hesitate to climb. Such a beautiful and uncomfortable seat. The two-tone, bucket-shaped carbon M sports seat is like a sturdy hurdle. It's never easy to get on and off as if you're going to go overboard, but once you sit down with barely squeezed your hips, you'll immediately feel like this. Admiration that turns the imagination over Was this made by knowing my body? Am I obsessed now?
M3 and M4 have the same configuration. It is slightly different in size and weight from the door leaf. First, climb the M3. Oh my god, a sheet that fits my body like this. I think it was originally my car. I thought about a custom suit for a while, but if this is the feeling of a suit, it would be about an iron armor suit. Then it's Iron Man, not Hulk. The latest Iron Man with a new painting. Suddenly, you are filled with self-esteem. When the seats are aligned and the start button is pressed, a peculiar loud exhaust sound comes out. M's heart shook, and my heart made a slight sound.
It can be said that it is the exhaust sound that completes M's magical power. With four tips and a diffuser in the center, the muffler delights your ears with four different sounds, from the quietest flap-off effect mode to the sport mode and the most powerful roaring Sport Plus mode. If you notice when you pull out a car in an alleyway or late night parking lot, you can also adjust the sound through the electronic flap control. Today, I travel long distances. Depart with firm determination.
In terms of specifications, the maximum output of the M3 and M4 competition is 510 horsepower. The tremendous torque of 66.3kg·m is evenly emitted in the range of 2750-5500rpm. In the past, we used a test drive and expressed M as'a wolf in a sheep's mask'. To the extent that such expression is ridiculous, this car is the same as'a beast in a beast's mask'. Where did you look at it? Whoever sees it, driving a celebrity-like car on the streets makes me feel a little shy. A distinctive exhaust sound that stimulates the air with a look that stands out as if it was boring.
By the way, did I run downtown for about 10 minutes? I was surprised to get used to it quickly. The feeling of incongruity that was filled at first disappeared as I went around Namsan Road and climbed the arterial road. My long burnt car. I feel like I'll listen very well. On a slow rolling road, I slowly crossed the lane and measured the feeling of acceleration and handling. At this level, it will be comfortable and enjoyable for everyday driving in the city. A daily sports car that is enough to be a daily car rather than a second car that you enjoy occasionally. It seems that you can enjoy the feeling of racing that feels like a carbon sensibility without a single chrome decoration, even in urban driving.
You have to run at high speed on the highway. The engine is a 3.0L twinpower turbo in-line six-cylinder gasoline. The general model is 480 horsepower, but the competition model has increased the power to 510 horsepower. It's heavier than the old one, but it's faster. Horsepower per weight improves, and it runs from standstill to 100km/h within 4 seconds and reaches 200km/h in less than 12 seconds. From 80 km/h to 200 km/h, it is said to be 1 second faster than the old version. In sports driving, this acceleration time is so important that 1 second reduction is a tremendous advance.
The body movement that responds immediately to the reaction of the pedal is amazing. When you think of the engine, it's natural that it's fast, but it's surprisingly exciting. What's even more surprising is the driving stability. It's so fast, but it's so hard. M, who I met after a long time, spit out an exclamation on his own. As the engine has become more powerful, it is said that BMW M motorsport-level expertise has been mobilized from the overall design stage of the vehicle, such as chassis structure, body stiffness, and aerodynamics, to fully melt its performance into driving performance. A completely new design is reflected in consideration of the increased front and rear track, tire width, and engine performance than the base model 3 and 4 series. The use of high-strength steel and lightweight aluminum in an appropriate ratio has maximized weight reduction and torsional stiffness of the vehicle body. BMW's declaration that these factors have dramatically improved not only more precise responsiveness and more dynamic performance, but also comfortable everyday driving. Why not. Even if you do not check the press release figures, you are experiencing it with your whole body.
Gangwon-do's long pass with little traffic. It's a destination for filming. The old road was deprived of its status as a new tunnel was opened in the mountain range. I enjoyed a wonderful winding for half a day as I went up and down the idyllic pass on weekdays. At one point, a bunch of local bikers who were trying to get a little winding caught up.
The sense of stability that holds the posture even in a hurry cornering as well as a gentle gradient was so good that no special investigation was required. The sports suspension, which is harder than the general model, actively captured large and small floor impacts thanks to the adaptive damper installed as standard. The explanation of the official data provided by BMW is as follows; The high torsional stiffness of the body body and chassis mounting is a key factor in demonstrating the unique dynamics of the BMW M model and agile and precise driving sensation. The lateral acceleration is linearly increased in all areas of lateral acceleration and steering behavior, maintaining a neutral tendency even in limited situations. The engine compartment, the front subframe with aluminum reinforcement panels, the lower reinforcement parts and the rear subframe securely fixed to the vehicle body ensure precise controllable handling even in intense driving situations.
It is difficult to express, but it is literally. The cornering, which is rear-wheel drive and turns accurately and sharply, was stable and sturdy, as if running on a rail. Like on the track, the car seemed violently provoking to continue trying more, even if he grabbed the steering wheel while turning sharply around the corner. I slowed down the speed of the wheels that were sticking to the floor and sighed without me knowing. Just do it this way. There is no other reason. Just because if I keep increasing the rpm like this, my heart won't be able to bear it anymore.
"Can I take the car home? Even for just 3 days." It was a little bit grim, but I couldn't help but politely ask. The way back is M4. The composition is the same, but the mood is different. The coupe, which is sportier from the outside, has a different sensibility. One thing I've discovered is that the M4 can carry long and large luggage by opening the rear seat in front of it and opening it up to the trunk. This is an unexpected advantage. As a joke, I lay down for a long time. If the front sheet is pulled out as far as it can go, it is possible for two to lie down. Who would do that normally? I don't know though. If you and your lover enter the island and miss the last boat and don't even have a lodge, you can't do it and pull the car to the dock… Well, let's get to this point.
I ran the highway at night, returned home, and took a trip on a weekday with my wife in a hurry. Opportunities like this are not common. You, who aren't surprised by quite a bit, might hit your head against the ceiling while admiring. A spring day when fine dust was removed. I was excited as I lowered the window a little and drove the light green M4. The red M Drive Mode buttons on both sides of the steering wheel seem to prompt me to keep pressing them. My heart is beating again. This time it's a pleasant beating.
Written by Gyeong-Seop Lee, Columnist Photography · Jeongnam Song, Photographer


BMW THE M3 Competition
Length X Width X Height 4794mm X 1903mm X 1433mm
Wheel base 2857mm
weight 1705-1730kg
engine Inline 6-cylinder, 2993cc, twin turbo, gasoline
Output 510 horsepower
Torque 66.3kgm
0 → acceleration of 100 km/h 3.9 seconds
Driving method FR
Transmission 8-speed automatic (M Steptronic)
Suspension (front/rear) Strut / 5 links
Tire (front/rear) (Front)275/35 ZR19 (Rear)285/30 ZR20

BMW THE M4 Competition
Length X Width X Height 4794mm X 1887mm X 1393mm
Wheel base 2857mm
weight 1700-1725kg
engine Inline 6-cylinder, 2993cc, twin turbo, gasoline
Output 510 horsepower
Torque 66.3kgm
0 → acceleration of 100 km/h 3.9 seconds
Driving method FR
Transmission 8-speed automatic (M Steptronic)
Suspension (front/rear) Strut / 5 links
Tire (front/rear) (Front)275/35 ZR19 (Rear)285/30 ZR20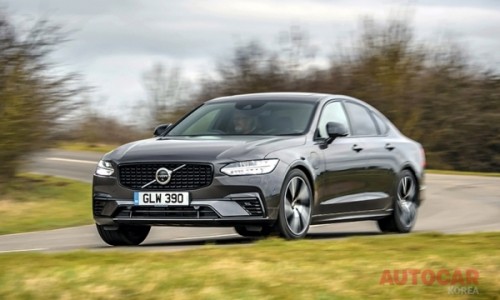 What would you use 400 horsepower? Volvo S90 Recharge T8-iotocar
This large and elegant luxury sedan could be perhaps one of the oldest car concepts. However, the Volvo S90 is also a car that has survived and maintained its handsome shape. Contrary to what you might think, Volvo is a reasonable business…
www.iautocar.co.kr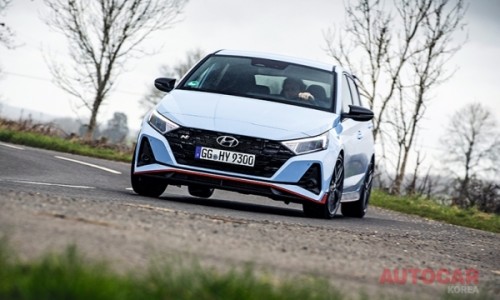 Wickedly fast Hyundai i20 N-iotocar
It says'The winding road ahead' appears on the dashboard. Sigh. This is the era of overly active and remotely wide electronic driver assistance devices, so there are even more grotesques than this, but it is still so. The road to me went this way and that way…
www.iautocar.co.kr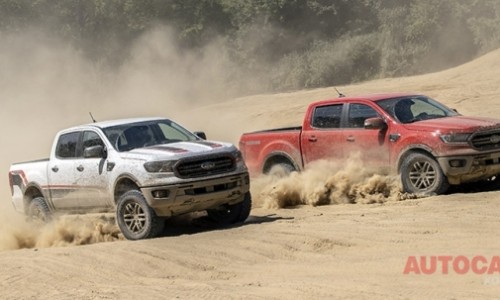 Ford Ranger Wildtrack and Raptor getting tough-iotocar
Twenty years ago, when I was born, my first land in the United States was Nashville, a small town in Tennessee, neither New York nor Los Angeles. Known as the home of white country music. At first, all cultures felt unfamiliar. But within a few days, two…
www.iautocar.co.kr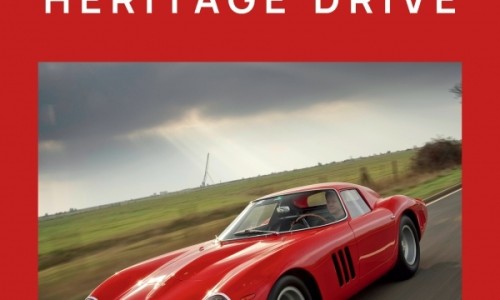 [신간] Ferrari Heritage Drive, classic Ferrari road drive-iotocar
The Ferrari Romance in My Hand Ferrari is a symbol of youth that remains unchanged for those who retain the romance of automobiles even after time passes. Ferrari, which is in the ranks of classics, increases in value as time passes. Number of production units…
www.iautocar.co.kr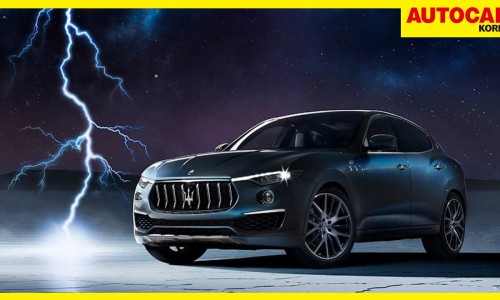 video

Press the button to play on the current screen.
The main characteristics of the Levante Hybrid, explained directly by Maserati experts
Maserati Levante Hybrid Review: Experts in Maserati production, design, connectivity, and engineering explain the main characteristics of the Levante Hybrid.
www.youtube.com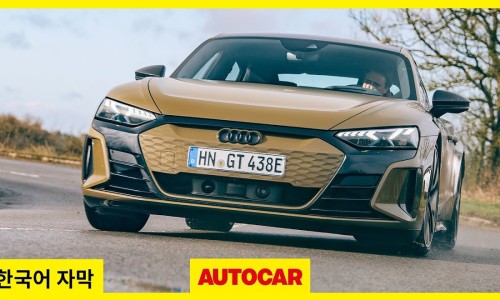 video

Press the button to play on the current screen.
New Audi E-tron GT test drive review. Can the RS E-tron GT surpass the Porsche Taycan? | Autocar (Korean subtitles)
New Audi E-tron GT test drive review. Can the RS E-tron GT surpass the Porsche Taycan? | Autocar (Korean subtitles)
www.youtube.com
[네이버 인플루언서 검색] Autocar Korea
It is the official Korean version of the world's first automobile magazine
, which was founded in the UK in 1895. It introduces a wide variety of domestic and foreign automobile news, reviews, trends, and insights.
in.naver.com