Hyundai Motor Company announced on the 11th that it will release the 2021 Granger. The 2021 Grandeur has a new interior and special trim LeBlanc with customer preferences. In addition, some options for each trim were standardized and the price increase was minimized to a maximum of 250,000 won to increase price competitiveness. The price starts at 3303 million won.
The detailed price of the 2021 Granger is 3,303 million won for gasoline premium, 3,534 million won for Leblanc, 3681 million won for exclusive use, and 41.3 million won for calligraphy. Gasoline 3.3 premium is 3,593 million won, Leblanc 3,929,000 won, exclusive 3.92 million won, and calligraphy 43.88 million won. The hybrid is 3,679 to 4,489 million won.
The interior of the newly introduced Le Blanc trim is a combination of beige seats and black color. Highway driving assistance, rear collision avoidance assistance, 12.3-inch digital instrument panel, ambient mood lamp, touch-type air conditioning controller, rear monitor, first row ventilation seat, and surround view are standard features.
In particular, when the gasoline 3.3 engine is selected in the LeBlanc trim, the LeBlanc Performance Package, consisting of carbon side mirrors and rear spoilers, Alcantara material steering wheel and center console armrest, will be added. The 2021 Granger has enhanced its marketability by standardizing on the existing options.
Premium trim is equipped with double-glazed sound insulation glass (additional two-row door) and UV-blocking glass as standard. The exclusive trim comes standard with a remote 360-degree view (image around my car). In the calligraphy trim, a new interior color of khaki/beige (beige seat) was added to expand the range of choices.

Reporter Hansol Kim 〈Top Rider hskim@top-rider.com〉
Grandeur Full Change Launch Next Year, Palisade Sonata F/L Coming
Hyundai Motor Company is planning to launch bold new cars in 2022. Through an overseas investment briefing, Hyundai Motor Company announced that it will release the Granger Full Change, the Palisade partial change, and the Sonata partial change in 2022. In particular, according to the industry, the Grandeur full chain…
www.top-rider.com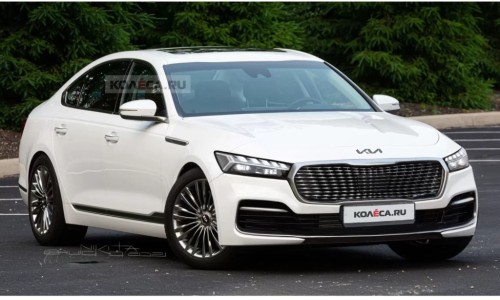 Kia's K9 partial change comes out like this, paying attention to the unique rear lamp
The estimate of the Kia K9 partial change was revealed. The predicted map of the new K9 published by koaeca, an overseas automotive media outlet, was produced based on the design that was recently exposed during commercial shooting in Korea, which is close to the level of a mass-produced car. Especially the rear with a unique pattern…
www.top-rider.com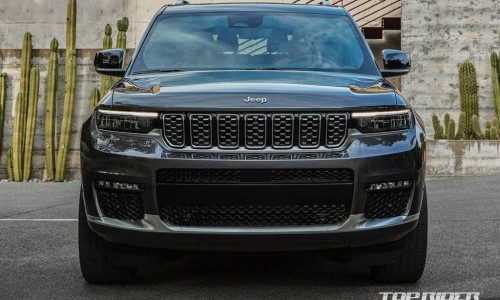 Jeep Grand Cherokee ahead of domestic release, cheaper than GV80 in US
The US price of the Jeep's new Grand Cherokee L has been revealed. The new Grand Cherokee L is designed in a style that is magnificent on the inside and outside, and it is the first model to have three rows. You can choose the V8 engine based on the V6 engine. The price is 3,69…
www.top-rider.com
Electric vehicle EV6 unveils real vehicle in UK, colorful lighting'eyes'
Kia's UK subsidiary disclosed the actual vehicle and price of the EV6. Unlike domestic specifications, the British EV6 is sold as a single long-range model with a battery capacity of 77.4kWh, and the price starts at £4,895 (about 64 million won). UK customer delivery this year ha…
www.top-rider.com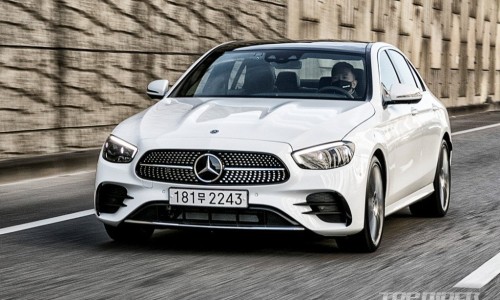 Korea's'Benz' love sold more than BMW+Audi
In April 2021, the report card of imported cars in the domestic market was released. According to the Kaizu-U Data Institute, Mercedes sold 8,430 units in the month of April, ranking first, followed by BMW and Audi. In particular, Benz sales are BMW and Audi …
www.top-rider.com
Kia K8 hybrid launched, fuel efficiency 18km/ℓ, price is 3,698,000 won
Kia announced on the 4th that it will release the K8 Hybrid. The 1.6 turbo hybrid engine of the K8 Hybrid has improved performance and combined fuel efficiency compared to the existing K7 Hybrid. Hybrid-only wheel and emblem, hybrid-specific cluster…
www.top-rider.com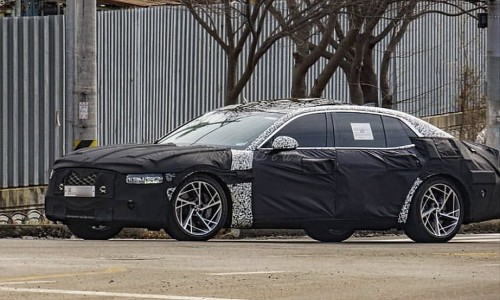 Genesis new G90 release Changed to this year, level 3 level autonomous driving applied
The release of the Genesis G90 Full Change has changed from 2022 to this year. Genesis unveiled its new car roadmap at a recent overseas investment briefing, and the new G90 will be released this year. The new G90 is the first Genesis to steer the rear wheel…
www.top-rider.com
[시승기] Benz's new S-Class, 99% satisfaction
I tested the new Mercedes-Benz S-Class 400d 4MATIC. The new S-Class is characterized by the exterior of Mercedes-Benz's new family look and the interior with digitalization, splendor, and luxury. Particularly heavy and agile driving performance and a solid ride,…
www.top-rider.com