The 6th generation Mercedes-Benz C-Class is an internal combustion engine model that took its first step in electrification. It also brought the technology and design of the flagship S-Class to win the defensive battle against the BMW 3 Series. Ahead of the start of full-scale sales, the sedan and wagon models were unveiled at the same time. The first delivery is said to be this summer.
The wagon version has a larger trunk space
Design & Interior
The new W206 C-Class was introduced along with the new A-Class, CLA, CLS, and E-Class. It has a short overhang, a slightly more angled front end, and a new light-cluster design.
The familiar exterior proportions of the Mercedes best-selling model remain, but many changes have been made to the design to give it a more dynamic overall look.
The bonnet was equipped with a pair of power bulges (formerly, the bonnet that protruded to wrap the engine larger than the car body was designed to be convex, and now it is used to emphasize the dynamic appearance), and a glass house (which covers the glass of the car The frame) moves further back, giving the impression that the interior space is pushed back.
While minimizing wrinkles and character lines, I tried to emphasize the shoulder line. The wagon model has a more clearly sloping roof line "to achieve a sporty look without loss of functionality".
As with all Mercedes models, the design of the front grille depends on the trim level. Models with high specifications are applied with chrome and decorated designs have been added.
The wheelbase of both models increased by 25mm to 2865mm, and the length of the entire car was increased by 65mm. As the body lengthened, additional interior space was provided. The wagon model's load space is 30 liters more.
It is clearly confirmed that the new C-class was influenced by the S-class. Mainly horizontal lines were used, but the'free-floating' (floating design) infotainment display also features a vertical tablet-style central touchscreen between the front seats.
Sports suspension and adjustable damping are optional on all models.
The standard is 10.25 inches, but 11.9 inches applied to the S-Class is provided as an option. The screen is slightly laid out to make it easy for the driver to see and use. The high-definition LCD digital instrument display looks like it's floating on a dashboard. Available in 10.25 inches or 12.3 inches.
The two screens feature three display styles with different colors and configurations. It is a "discrete" that shows only the essentials, a "classic" of a familiar composition, and a "sporty" style, a theme that shows dynamics and a reddish tint.
The navigation, assistance, or service operating mode can be selected, and ambient lighting can be selectively activated through an optional ambient light setting.
The C-Class is the second model in Mercedes' lineup to which the 2nd generation MBUX infotainment system is applied. It supports'Hey Mercedes' voice recognition, various smart home functions, integrated music streaming platform, wireless communication upgrade and optional'augmented video' software. In particular, the central touch screen also informs the car's surroundings to facilitate navigation in urban areas.
The system is unlocked using a fingerprint scanner under the screen, with an optional optional head-up display supported in color.
In addition, Mercedes' unique air vents, designed inspired by jet engines, as well as gear shifters and rotary dials, have disappeared. The most useful infotainment features are available through a touch-sensitive pad on the steering wheel.
The design of the central armrest has changed slightly, but it remains open on both sides. There are also minor additions to the door panel, such as the movement of window and lock buttons with grip handles, and a new floating panel for seat controls and door handles.
The dashboard vent design was inspired by the jet engine.
Powertrains
The fact that was first revealed in is that the new C-Class is equipped with an electrified four-cylinder engine. Although the actual appearance has not been disclosed, plug-in and mild hybrid technology will be applied to the top model of the AMG C63. In a way that is more efficient and can reduce emissions.
The W206 still has a choice of diesel and gasoline engines. However, each model is equipped with a 48-volt BISG (Belt Integrated Starter Generator) by default. As a result, energy can be recovered during deceleration and output of up to 20 horsepower (bhp) can be added, and the feeling of slipping during cruising and the start-stop process is so smooth that it is difficult to detect.
The gasoline lineup starts at 1.5L C180. This model has a maximum output of 168 horsepower and a maximum torque of 26.7 kg·m. It takes 8.6 seconds to accelerate from 0 to 100 km/h, and the maximum speed is limited to 230 km/h.
The C200 shares the capabilities of the C180's 1.5L engine. However, the maximum output is 201 horsepower, the maximum torque is 30.4 kg·m, and acceleration from 0 to 100 km per hour is 1.5 seconds faster than the entry-level model. The maximum speed is 246 km/h. And the C300 with a 2.0L engine has a maximum output of 255 horsepower and a maximum torque of 40.7kg·m. The acceleration from 0 to 100 km/h is at the edge of 6.0 seconds.
The Mercedes-AMG Formula One team collaborated with the C-Class development team to unveil a new turbocharger that is highly responsive and efficient. It is said that when combined with an electric auxiliary device, the fuel efficiency of gasoline cars can be increased to a maximum of 40.9-53.5mpg (17.3-22.7km/L).
The diesel option, available in three versions, is used as the latest version of Mercedes' 2.0L unit. It is a unit with 42cc cylinder capacity added. The entry-level C200d has a peak output of 161 horsepower, the mid-range C220d model has a peak output of 197 horsepower, and the top model C300d has a peak output of 261 horsepower. The fastest model's acceleration time from 0 to 100 km/h breaks 5.7 seconds. The official fuel economy has not yet been disclosed, but it is expected to reach 70 mpg (29.7 km/L) at the best time.
The C200, C300 and C220d are powered by Mercedes' four-matic four-wheel drive system. This system sends higher torque to the front axle than before, which not only improves dynamics, but also reduces weight and saves energy at the same time. This is because the friction of the transfer case is reduced.
The 9-speed automatic gearbox is now standard on all models. Mercedes' plan is to phase out the manual transmission. To provide a lighter and more efficient unit.
The plug-in hybrid C300e, which uses "significantly more electricity", will be re-introduced soon after the C-Class launch. The 25.4 kWh battery pack replaced the existing 13.5 kWh battery and received WLTP certification, increasing the electric power mileage from 34 miles (54.7 km) to 62 miles (99 km).
The C300e, which is linked to a gasoline engine that emits 198 horsepower by an electric motor that uses a maximum output of 126 horsepower permanently, delivers a maximum of 304 horsepower and a maximum torque of 56.0 kg·m as a total system power. It is "not only very efficient, but also dynamic".
It can run up to 140km/h in electric mode only and uses an 11kW adapter as standard, but it can charge 55kW in 30 minutes using quick charging. In addition, the battery can be charged with instantaneous renewable energy of up to 100kW when driving or decelerating.
The PHEV model also has efficient route utilization capability using satellite navigation, terrain and traffic data among hybrid functions. The most efficient way to use energy is suggested, for example, preferentially operating the electric mode in urban areas.
Display styles and operating modes to change the way you control your screen
Chassis & Technology
The front 4-link and rear multi-link suspension have been improved. According to Mercedes, "high-level suspension provides driving and noise, accurate handling and driving pleasure." Air suspension is standard on all plug-in hybrid models as rear suspension. Sports suspension and variable damping are optional.
More importantly, the C-Class follows the luxury-focused S-Class with optional rear axle steering, reducing handling accuracy and turning radius. The steering angle of the rear wheel is up to 2.5 degrees, which is the same as the direction of the front axle at more than 50 km/h. This not only ensures stability at high speeds, but also allows the steering pressure to be tightened a little more.
Upgrading to the Driving Assistance package means that it includes a more advanced Active Distance Assist feature, an active steering assist program that recognizes all lanes in 360 degrees, and enhanced traffic sign recognition.
The new headlights are equipped with an LED unit as standard. An innovative digital light system from the S-Class with a resolution of 13 million pixels for each headlight is available as an option. There is also a function that displays warning messages or guidelines on the road. An additional touch of another S-Class is in the second row seats. It is an optional heating and high-performance massage function.

Article Felix Page

Why did the C-class abandon the sixth cylinder?
It is natural to mourn the death of a six-cylinder engine in the C-Class lineup. But the truth is that Mercedes' best-selling cars have one overriding goal in 2021, and they don't need a charismatic engine to achieve it.
You may have read that for a 3.0L in-line six-cylinder it requires an impossible extension of the engine bay and front overhang, but I don't necessarily want it. The W206's front overhang is already 10mm longer than its predecessor, and if Mercedes had wanted to equip it with a large mild hybrid engine, it would have been possible. However, this is a decisive business decision.
So the goal is to offer buyers a portion of the S-Class for a fraction of what the brand's flagship requires. Mercedes-AMG is different, but Mercedes-Benz will be happy if it can escape the pursuit of BMW's outstanding 3 Series.
These recent iterations of the C-Class result in faster steering and rotation and improved torsional stiffness, which will be a good reward for the driver. But this is certainly not a priority. Mercedes knows that C-Class owners want not just space, but sophisticated rolling, state-of-the-art technology, and sophisticated exterior design.
The new C-Class seems to be in a position to convey these elements. The W206 will have the longest wheelbase of its premium rivals, with a 35mm increase in rear legroom in this class. This is like the AMG model gaining 100 horsepower over generations.
Air suspension, improved athletic performance and smoother aerodynamics also appear to be based on the car's good road manners. And when it comes to technology, it's time to see how well the new MBUX infotainment works (though I'm expected to overlook the click-wheel). The extra-large screen and switchgear-free environment was clearly inspired by the S-Class (which wasn't recognized by some customers).
In any case, the BMW that follows will not have to worry too much about the new C-Class. But what about Audi? I think I need to watch more.
Written by Richard Lane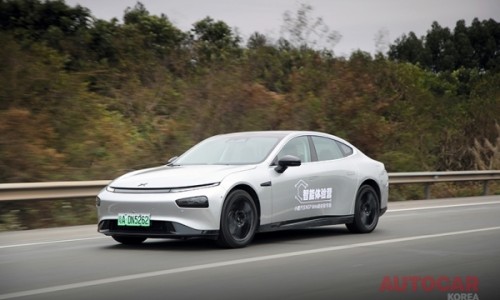 Xpeng's second model P7 rides-iotocar
Several years ago, several Chinese start-ups with a grand dream of making electric vehicles have appeared. The trio of Li, Nio and Xiaofeng became a symbol of the industry thanks to their success not only in vehicle sales, but also in the U.S. stock market.
www.iautocar.co.kr
Michelin's strategy for'complete sustainability'-iotocar
Michelin held the'Capital Markets Day' event in Paris on April 8 (local time) and'Michelin In Motion', which makes Michelin's business fully sustainable by 2030. strategy…
www.iautocar.co.kr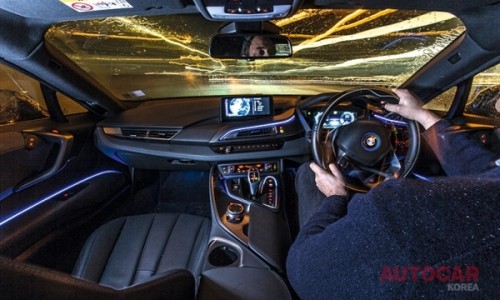 A review of the latest automobile interior-iotocar
When we think about our favorite car designs, especially when deciding whether to buy a car or not, oddly enough, we only consider the appearance. Because, consciously or not, we sleep to others through cars…
www.iautocar.co.kr
New performance standard, BMW M5 CS-iotocar
The new M5 CS is the most powerful and fastest-accelerated road car among mass-produced cars made by BMW's M. The ultimate version of the sports sedan will join the M2 CS and the upcoming CS versions of the M3 and M4. Club spo…
www.iautocar.co.kr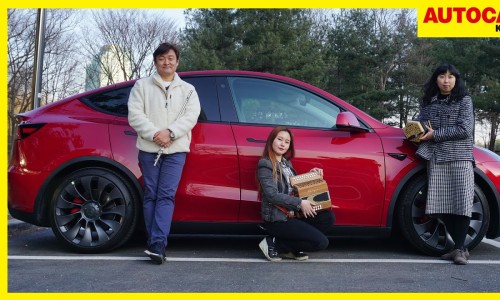 video

Press the button to play on the current screen.
Irish music played by Tesla Model Y IRISH SESSION IN TESLA MOEDL Y
Player Persecution: flute, tin whistle player, educator Su-mi Han: tin whistle, concertina, celtic harp player Nam Yun-jeong: Boweran, button accordion SCOTTISH PIPE JIGTHE GAELIC CLUB (WILLIAM…
www.youtube.com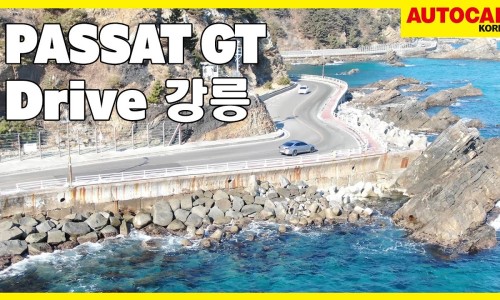 video

Press the button to play on the current screen.
Gangneung coastal road with Passat GT (feat, drone)
PASSAT GT Drive at Gangneung, South Korea(feat. drone)
www.youtube.com
[네이버 인플루언서 검색] Autocar Korea
It is the official Korean version of the world's first automobile magazine
, which was founded in the UK in 1895. It introduces a wide variety of domestic and foreign automobile news, reviews, trends, and insights.
in.naver.com