Grand Starex Full Change Spy Shot (Photo Credit: Carscoops)
Unofficial rendering based on Grand Starex full change spy shot
While the average commercial vehicle is not an attractive vehicle on the highway, it is also an important mode of transport that provides safety and comfort for some.

Among the models that are frequently used as commercial vehicles and corporate vehicles of the company, there is Grand Starex, which is preparing a full-change version, and several spy shots have been captured to prove this. An unofficial rendering was created based on the latest spy shots where you can see the changes in more detail.



Starex Unofficial Rendering (Photo credit: Carscoops)
Expected Starex appearance through rendering
First, looking at the overall simplicity of the rendering, there is a rectangular grille that fills the front under the slim horizontal daytime running lights, and vertical rectangular headlights are mounted on both sides of the grille, and the size of the side and rear windows compared to the current Grand Starex. You can see that is increased.



Grand Starex Full Change indoor spy shot (photo credit: Carscoops)
How does the interior look like this?
Although it was not produced as a rendering, if you look at the leaked indoor spy shots, you can see a dashboard that curves downward and a floating type infotainment screen, and a newly designed instrument panel and vents.



Starex Full Change Spy Shot (Photo Credit: Carscoops)
What are the safety specifications to be applied to Starex Full Change?
The Grand Starex Full Change code-named H1 is expected to be equipped with an automatic emergency braking system (AEB), pedestrian detection sensor, adaptive cruise control, rear collision warning, safety disembarkation assistance, blind spot warning and rear collision avoidance assistance system. Although specifications may vary by country, gasoline and diesel engine specifications are provided as standard, and there are rumors about hybrid or pure electric vehicles, but have not been confirmed yet.



Starex Full Change Spy Shot (Photo Credit: Carscoops)
Starex full change, powertrain and release date?
The expected engine specification is a 2.2L four-cylinder turbo engine with 198 hp (148 kW) and 45.4 kg m torque combined with an 8-speed automatic transmission or 286 hp and 43.4 kg m torque in countries where no diesel engine is provided. It is expected that a 2.5L turbo four-cylinder engine will be provided.

The latest spy shot of the Grand Starex full-change test vehicle has been replaced with a camouflage film instead of the camouflage film that almost covered the front, so it is expected to be released in a few months as soon as possible.


Written Reporter Jennifer Suh
Photo source Carscoops
follow If you do Motor fact new News most fast Take it Number There is!
▶ Motor fact follow doing ◀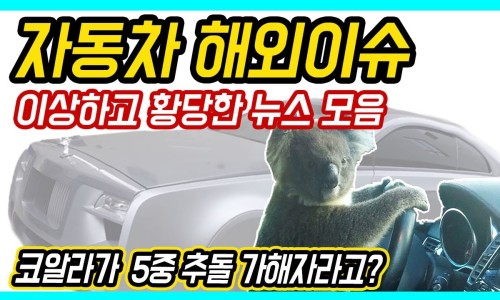 video

Press the button to play on the current screen.
An Australian koala arrested in a five-fold collision, crashed 21 meters down the highway, survived?!, an ignorant YouTuber who ran into a new Taycan car, etc.
Automobile Overseas Issues Automobile Overseas Issues Strange and Absurd Overseas News Collection Koalas are the perpetrators of the five-fold collision Motorfact official website https://motorfact.com Motorfact official Naver Post https://post.naver.com/zetezz All contents of Motorfact are protected by copyright law…
www.youtube.com
New Grand Starex Full Change, indoor and outdoor spy shots captured! MotorFact
New Grand Starex Full Change-23 years have passed since the current Grand Starex was launched in 2007. A large van in Korea and a minivan in the US Two facelifts were launched in 2015 and 2018, and a full change is expected next year…
motorfact.com
Hyundai Ioniq 5 due diligence, overseas netizens reaction? MotorFact
Hyundai Ioniq 5 live-action- After Hyundai Motor Company's Ioniq 5 was released on February 23, a spy shot was captured for those who expected live-action, not Ioniq 5 in the advertisement. In the spy shot during the last glance test driving, the IONIQ 5 is glossy with all its camouflage removed…
motorfact.com
Kia's K8 is finally revealed, the difference from the K7 and the reaction of overseas netizens?
Kia's K7's sequel, K8, was finally revealed with Kia's new logo. It can be seen that the K8, which will be released in Korea in the second half of this year, has a design that is differentiated from the existing K7. First, die on the front bumper radiator grille with no frame…
motorfact.com