Volvo Motors Korea (CEO: Yunmo Lee) unveils the main specifications of the new mild hybrid, B6 lineup, and starts pre-sale.
The target models are the flagship model 90 cluster consisting of the XC90, S90 and cross-country (V90) and the best-selling model XC60.
The new B6 engine is a gasoline-based mild hybrid powertrain that replaces the existing T6 engine according to Volvo's electrification strategy. It recovers the energy generated during the braking process to support the gasoline engine. This enables more efficient use of fuel and agile engine response, providing smooth acceleration from standstill.
The maximum output of the B6 engine is 300 horsepower (5400 rpm), and the maximum torque is 42.8 kgm (2,100 to 4,800 rpm), and it reaches from a standstill to 100 km/h in 6.2 to 6.7 seconds (depending on the model).
The four-wheel drive (AWD) system is applied as a standard, a head-up display (HUD), and a drive mode selector that can easily adjust the driver's preferred steering characteristics to enhance the driver's convenience.
In addition, Volvo Cars provides'Intelli Safe', which is an integration of advanced safety technology for all models. 'Pilot Assist II' that assists steering in the center of the lane while maintaining a distance from the vehicle in front △'City Safety', an emergency braking system equipped with steering assistance as well as detection of vehicles, pedestrians, bicycles, and large animals, and collision risk at intersection It includes the latest active safety systems such as departure mitigation and collision avoidance of vehicles approaching the opposite lane.
In addition, an advanced air cleaning function that monitors and purifies even ultra-fine dust or a care key that the driver can set in advance for the maximum driving speed applied from the 21-year model is also provided.


"The new B6 engine is the optimal solution that Volvo Cars presents to customers who value performance, efficiency, and environmentally friendly consumption," said Yunmo Lee, CEO of Volvo Cars Korea. "From road safety to global safety. We hope that you will experience the evolution of Swedish luxury through the B6 lineup that contains the philosophy of Volvo Cars."
Volvo Automobile Korea, which has completed the establishment of a hybrid lineup for all domestic vehicles, has lowered the selling price of the B6 model by about 26 to 4.4 million won compared to the existing T6 model to expand the spread of eco-friendly powertrains.
Prices are as follows.
-XC90 B6 AWD inscription: 92.9 million won (down by 2.6 million won compared to the previous T6 model)
-XC60 B6 AWD inscription: 71 million won (4.4 million won lower than the previous one)
-Cross-country (V90) B6 AWD Pro: KRW 79.2 million
-S90 B6 AWD Inscription: KRW 70.9 million
(All VAT included, before individual consumption tax reduction is applied)
In addition, it offers the industry's best 5-year or 100,000 km free warranty and consumable replacement service. In addition, as all B6 vehicles are classified as two types of low-emission vehicles, you can also receive benefits such as public parking, airport parking discount, and congestion toll exemption (varies by local government) such as Namsan 1 and 3 tunnels.
Meanwhile, the price of the XC60 with the B5 engine was also revealed. Depending on the difference in wheel size (18 inches/19 inches) and interior finish, Bowers & Wilkins (B&W) premium sound system, Orrefors crystal gear knob, etc., momentum (60.9 million won) and inscription ( It is sold in two trims.
The newly unveiled B6 models and XC60 B5 are expected to begin delivery to customers around April.

Auto View | News Team (news@autoview.co.kr)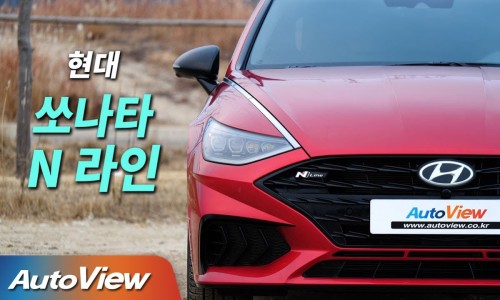 video

Press the button to play on the current screen.
The best performance among mid-size sedans?… 2021 Hyundai Sonata N-line test drive / Auto View 4K
The model you'll see today is the high-performance mid-sized sedan Sonata N-line. It is equipped with a 2.5-liter turbo engine that achieves a peak output of 290 horsepower and acceleration from 0-100 km/h in 6.2 seconds. We checked through tests in various areas to see if it is producing comprehensive performance suitable for high performance. * Guide: All…
www.youtube.com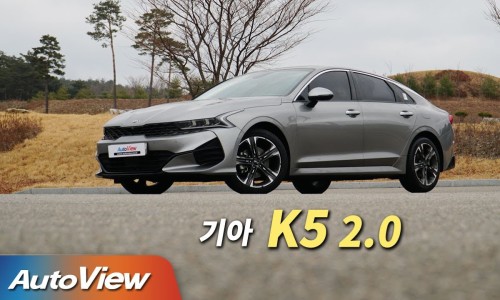 video

Press the button to play on the current screen.
Do you hate the current car? Still, this is good… Kia K5 2.0 test drive / Auto View 4K
Today's model is Kia's popular mid-sized sedan K5 2.0. It is the most popular mid-sized sedan that beats the Hyundai Sonata and took the lead. Sporty design and sensational driving performance that suits this. It is a mid-sized sedan with a different satisfaction than the existing Hyundai-Kia Motors. In particular, the 2.0 model is the most popular among the K5…
www.youtube.com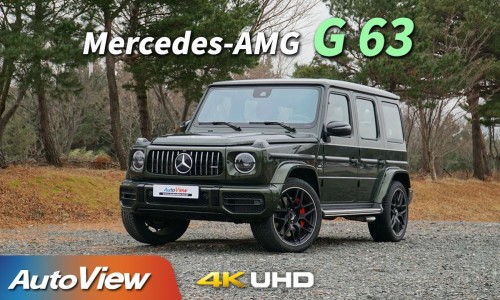 video

Press the button to play on the current screen.
Is it bluff? Is it emotional? Mercedes-AMG G 63 test drive / Auto View 4K
It's a unique model that features many things that are hard to find in the current generation of SUVs, from scratchy doors to clunky designs. The high-performance AMG engine and off-road specialized four-wheel drive system, what is the charm of the G 63? Autoview road test team ran with the Mercedes-AMG G 63 * Note: All…
www.youtube.com