Porsche Korea will officially launch the '718 Cayman GTS 4.0' and '718 Boxster GTS 4.0' in Korea on the 4th.
The new '718 GTS 4.0' will be equipped with a four-liter six-cylinder boxer engine installed on the 718 Spyder and the 718 Cayman GT4. It is equipped with adaptive cylinder control, direct fuel injection piezo injector, and variable intake system.
With a maximum output of 407 horsepower (PS), it takes only 4 seconds to accelerate from a standstill to 100 km/h and the maximum speed is 288 km/h.
In particular, it features a fast response with an engine speed of 7800 rpm in an instant and the sound of a six-cylinder boxer engine produced by the dynamic damper control sports exhaust system.

The 718 GTS 4.0 also features the twin tailpipe sports exhaust system of the 718 Spyder and 718 Cayman GT4. The saddle-type design of the exhaust system provides space in the rear underside in black, developed specifically for GTS models.
Driving performance is further enhanced by applying a chassis that enables precise handling, agile steering, and excellent cornering performance. Porsche Active Suspension Management (PASM) with a 10mm lower chassis, Porsche Stability Management (PSM) with PSM Sport mode, enhanced Sport Chrono Package, Porsche Torque Vectoring System (PTV) with mechanical limited slip differential, etc. It is equipped with various driving technology devices.
In addition, the new mid-engine sports car 718 GTS 4.0 is equipped with 20-inch lightweight alloy wheels in satin-gloss black. It includes high-performance tires (front 235/35 ZR 20 inches/rear 265/35 ZR 20 inches) and an improved brake system with cross-drill discs and red caliper. Porsche Ceramic Composite Brake (PCCB) is available as an option.
Like the Porsche GTS model, the new 718 GTS 4.0 has black details. Contrasting details of the spoiler lip, black air intakes on the Sport Design front apron, front fog lights and rear light lenses, and black elements applied to the rear bumper.

The standard sports seat plus center panel is made of Alcantara, and the multifunctional steering wheel, steering wheel rim, roof lining and A-pillar are made of Race-Tex. Carmine Red and Crayon colors are available through the optional GTS interior package, and are applied to the tachometer, seat belt, GTS emblem engraved on the headrest and Porsche lettering engraved on the floor mat. Trim elements such as the center console trim are made of carbon.
In addition, it supports Porsche Communication Management (PCM), which is enhanced with a sports chrono package and a high-resolution 7-inch touch screen, as standard specifications. On-line navigation modules with real-time traffic information and voice control, Porsche Connect, and BOSE® and Boomer High-End Surround Sound Systems are available as options.
The new '718 Boxster GTS 4.0' and '718 Cayman GTS 4.0' cost 121.4 million won and 116.7 million won, respectively.
Auto View | News Team (news@autoview.co.kr)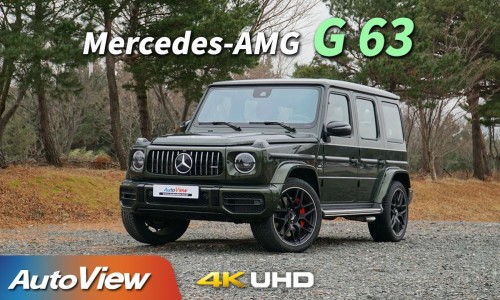 video

Press the button to play on the current screen.
Is it bluff? Is it emotional? Mercedes-AMG G 63 test drive / Auto View 4K
It's a unique model that features many things that are hard to find in the current generation of SUVs, from scratchy doors to clunky designs. The high-performance AMG engine and off-road specialized four-wheel drive system, what is the charm of the G 63? Autoview road test team ran with the Mercedes-AMG G 63.
www.youtube.com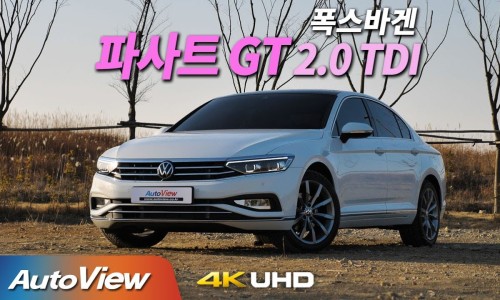 video

Press the button to play on the current screen.
Passat? Arteon? Which one do you like better?… Volkswagen Passat GT test drive / Auto View 4K
This is a review of the Volkswagen Passat GT 2.0 TDI Prestige with 2.0 TDI engine as a partially modified model of the European 8th generation Passat GT. In-video sponsorship ad included…
www.youtube.com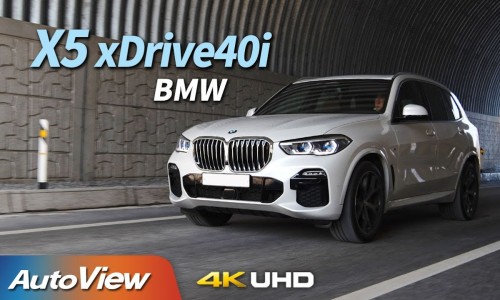 video

Press the button to play on the current screen.
Best-in-class running performance and best acceleration!…BMW X5 40i test drive / Autoview 4K
The first SUV X5 made by BMW. Over the course of 20 years, we have now progressed to the 4th generation model. The X5, which is the best among on-road SUVs to match the style BMW has pursued. This model is a 40i xDrive with a smooth six-cylinder engine and a four-wheel drive xDrive system. is.*…
www.youtube.com