[오토트리뷴=김예준 기자] In January, the total sales of domestic cars were 116,270 units, down by about 12.6% compared to last December sales. Still, sales volume increased by 16.7% compared to the same month last year, showing good results in the shrinking consumption market. However, the sales volume is expected to decline in February as there are fewer months and Lunar New Year holidays.
10th. Hyundai Kona (1,196 units)
Although the exterior design was changed through partial changes and convenience specifications were added, there is no sign of a recovery in the lower sales volume. Compared to the same month last year, sales decreased by 34.8%, and compared to last month, last December, sales decreased by 30.1%. Still, in order to increase competitiveness, the two-liter gasoline engine model, a cost-effective model, was recently released, and sales volume is expected to change ahead of the launch of the high-performance model N.
9th place. Ssangyong Tivoli (1,533 units)
Ssangyong Tivoli came back to the rankings. However, as if proving the limit, it was the same as in October and November. Tivoli is selling in two models, a derivative model, the Tivoli Air. When the Tivoli Air was first launched, most of its sales were concentrated on the base model. However, currently, the sales of Tivoli Air are gradually increasing, and in December, Tivoli has recorded 914 units and Tivoli Air has recorded 619 units, respectively, showing similar sales.
8th place. Genesis GV80 (1,965 units)
When the GV80 celebrated its first anniversary, sales decreased by 43.4%. This may be due to the reduced new car effect, but it is largely due to the fact that the sub-model, GV70, started shipping in earnest. Previously, I wanted a premium SUV, but I had to buy the GV80 even if the size was burdensome. However, since sub-models are now released, steady sales are expected rather than large fluctuations.
7th place. Renault Samsung QM6 (1,975 units)
Renault Samsung's poor internal situation also affected sales. The sales volume of QM6 declined by 58.6%, as shown by the confrontation between Renault Samsung's management difficulties aggravating, and the union, which foretold the strike as a means of defending against it, and the management that has been restructuring such as hopeful retirement. If the strike starts, production volume will also be disrupted, and QM6 sales volume may decline further.
6th place. Genesis GV70 (2,287 units)
It is noteworthy whether the GV70 can rewrite the box office myth. As soon as the full-scale shipment began, it quickly rose to the second place in total sales of Genesis. The GV70 has a sleek design and the same level of convenience and safety specifications as the upper model GV80. The GV80, which has a large body, had limited sales, but the GV70 has a younger design that can target consumers of various ages. With the addition of new car effects, the GV70 is expected to sell high for the time being.
5th place. Hyundai Palisade (3,818 units)
Palisade's sales and rankings all fell. Compared to the 5,969 units sold in December of last year, sales of 3,818 units decreased by 36% in January. This is less than the average sales of Palisade, which is 5,000 units. Kia Carnival and Sorento appear to have a big impact on the Palisade sales decline. Carnival if you want a large indoor space, and if you consider maintenance costs even if you reduce the indoor space a little, there are Sorento with various powertrains. Moreover, both vehicles are still enjoying the new car effect.
4th place. Kia Seltos (3,982 units)
Seltos recorded a sales volume that surged by about 72% compared to last December, making it proud to be in the top of the sales volume. Seltos is engaged in a close battle with the Chevrolet Trailblazer, a rival model with a similar concept. On the contrary, when Seltos sales volume rises, trail blazer sales volume declines. As expected, the sales volume of Trail Blazers declined significantly after Seltos' sales volume rose significantly in January.
Third place. Hyundai Santa Fe (4,313 units)
The rankings rose from last December, but sales decreased by 18.9%. Santa Fe has changed many parts through partial changes, but as the competitive model is Sorento's good marketability, it has not recovered to the monthly sales of more than 6,000 units, which were shown every month before the release of the partial change model. As if aware of this, Hyundai Motor Company is continuing promotions focused on inventory differences. Still, when the hybrid model is released, the sales volume is expected to increase.
2nd place. Hyundai Tucson (6,733 units)
Compared to December, sales volume decreased by 3.1%, and sales rankings also fell by one level. Still, it is a noticeable increase in sales compared to the old model. While the old model focused only on cost performance, the new model increased its size and added various convenience and safety specifications to accurately target the tastes of domestic consumers. Competitive model Kia Sportage is also about to be completely changed, so existing semi-mid-sized SUVs that have increased their body size to mid-size are expected.
1st. Kia Sorento (7,480 units)
Sorento's sales volume increased noticeably. The sales volume was up 39% from 5,883 units in December. The reason why Sorento's sales volume rose was because the delayed shipments that had not been released until the end of the Kia strike have recovered. In addition, over 50% of Sorento's total sales in January were hybrid models. This is because SUVs broke the stereotype of diesel engines and pioneered the hybrid SUV market.
Meanwhile, the Chevrolet Trail Blazer was unfortunately unable to rank in the rankings and ranked 11th due to the sales volume of only seven differences from Kona. Renault Samsung XM3 ranked 12th, followed by Kia Sportage at 13th with 1,143 units, and Hyundai Venue at 14th with 1,069 units. Ssangyong Rexton, which sold 1,851 units in December and ranked 10th in domestic SUV sales, ranked 15th with 1,026 units sold.
kyj@autotribune.co.kr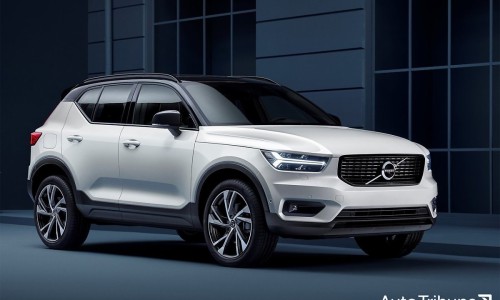 Imported SUVs worth 50 million won BEST 7-Auto Tribune
[오토트리뷴=김예준 기자] As SUV sales worldwide surged, prices became similar regardless of domestic and import. Hyundai Palisade, Kia Mojave If you are on a budget to purchase full options, even premium imported brand SUVs…
www.autotribune.co.kr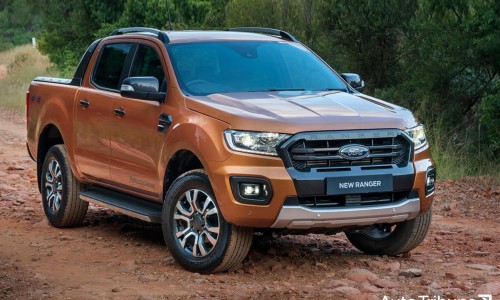 [단독] Ford Ranger "It's not from America, it's from Africa"-Otto Tribune
[오토트리뷴=양봉수 기자] With the Ford Ranger officially launching in March, the sales site has already entered into a pre-contract. According to field officials, Rangers sold domestically are not produced in Michigan, but South Africa…
www.autotribune.co.kr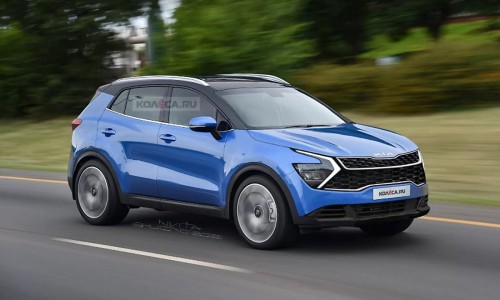 Kia's next-generation sportage prediction is also revealed, will it really come out like this? -Auto Tribune
[오토트리뷴=김예준 기자] The prediction of Kia's next-generation Sportage was revealed through foreign media. This new Sportage, which will be released as the 5th generation, has a completely different design than the previous 3rd and 4th generation models maintained similar designs…
www.autotribune.co.kr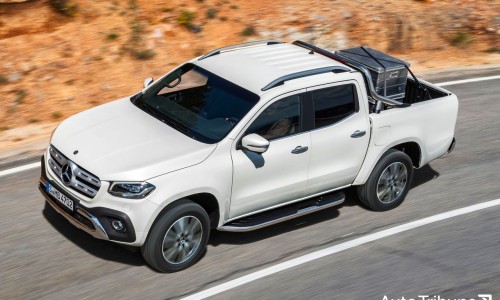 Ford Ranger authentic, Ssangyong Rexton sport fake? -Auto Tribune
[오토트리뷴=양봉수 기자] Ssangyong Rexton Sports (including Cannes), the only sport sold in Korea, is in a situation where it competes with Chevrolet Colorado and Ford Rangers, and the image is distorted. To summarize from the conclusion…
www.autotribune.co.kr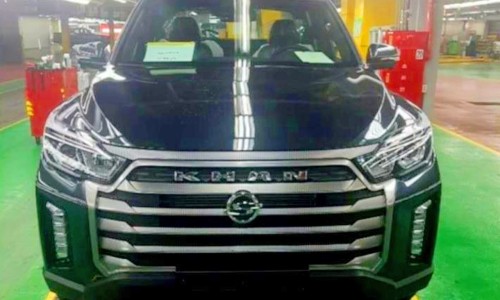 Ssangyong Rexton Sports Khan spy shot leak, how will it change? -Auto Tribune
[오토트리뷴=양봉수 기자] While Ssangyong Motor's Rexton sports car is about to be released in March-April, a spy shot that appears to have been taken on the production line was recently revealed. Stronger teeth through changes in the front design…
www.autotribune.co.kr
Pre-contract for Ford Ranger, price of 4,990 ~ 63.9 million won-Auto Tribune
[오토트리뷴=양봉수 기자] Ford Korea has confirmed the price of Ranger, which is expected to be released in March-April this year, from 49.9 million won to 63.9 million won.
www.autotribune.co.kr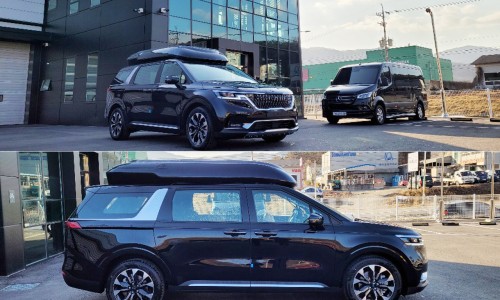 Car-park camper, Kia Carnival is the trend this year… New car launches pouring out from the first quarter-Auto Tribune
[오토트리뷴=양봉수 기자] The domestic camping car market has been led by three vehicles: Hyundai Porter, Starex, and Kia Bongo. Even today, the popularity of campers based on this vehicle remains, but in the last 1-2 years, Renault Master, …
www.autotribune.co.kr