In the first month of the new year, sales of electric vehicles plummeted in the face of the'subsidy gap'. Although the era of electric vehicles is one step forward, it is evaluated that the influence of subsidies is still enormous.
According to the automobile industry on the 3rd, sales of electric vehicles by automakers dropped sharply last month. Eight Hyundai Kona EVs were sold and only one Kia Soul EV was sold. Although Niro EV sales reached 90 units, industry analysis shows that the supply of supplies was also delayed in December of last year. Renault Samsung's electric car Renault Zoe (ZOE) also recorded one, and GM Korea's Chevrolet Volt was hit with zero.
Tesla, the number one electric car brand, couldn't escape humiliation. The Kaizu-U Data Institute analyzed that Tesla's January report card, which sold 11,800 units last year, was only 18 units. The imported car brand ranking, which reached 6th at the end of last year, also fell to 24th. In fact, it was a period of closure.
As a result, the number of electric vehicles sold in Korea in January (based on the Kaizuyu Data Research Institute) was only 615 units, falling more than 80% from the previous month (3205 units).

The cause of the sudden electric car sales cliff is the government's electric car subsidy. On January 21, the government confirmed the amount of subsidies for eco-friendly vehicles this year.
This year, the government subsidy for electric vehicles is up to 8 million won per vehicle, and the amount of subsidy is applied differently depending on the vehicle price range. If the value of the vehicle is less than 60 million won, it is paid in full, and 50% is given for 60 million to 90 million won. If it exceeds 90 million won, the subsidy is not received.
Local government subsidies are also paid in conjunction with national treasury subsidies. If the government subsidy was received only half of the maximum, the local government subsidy would be given only half. Each local government has been announcing plans to provide subsidies for electric vehicles containing these details from the end of last month.
The city of Seoul will accept applications for subsidies from mid-month. A total of 11,484 vehicles, including 5067 passenger cars, 4,000 motorcycles, 300 taxis, and 117 buses, are eligible for support. The government and municipal expenses are combined to provide up to 11 million won for passengers, 1.8 million won for motorcycles, 18 million won for taxis, and 160 million won for buses.
Gyeonggi-do local governments are also announcing support plans of up to 4 million to 6 million won per passenger this month. In the end, the last month was a period of subsidy gaps where government support could not be received even when purchasing eco-friendly cars.
The automobile industry is expecting electric vehicle sales to recover from February, when an announcement was made to each local government and subsidies began to be paid. However, there are voices of concern about the excessive fluctuations in sales volume due to subsidies at the time of full-fledged electric vehicle supply.
An industry insider said, "I realized again that the subsidy has an absolute influence in the electric car market," and said, "Because the subsidy determines whether or not consumers buy, the sales volume of electric vehicles will drop sharply before or after the subsidy is paid.
Another official also said, "At the end of last year, various local government budgets were cut off, and government subsidies were also suspended in connection with this," and said, "It is difficult to sell normally at the beginning and end of the year when subsidies are cut off. He predicted, "It is unavoidable that the subsidy will be cut off when the budget is dong or the subsidy will be cut off, but a more stable supply will be possible if a method of retroactive support after policy confirmation is introduced for consumers who purchase at the beginning of the year."
Sesung Oh, reporter of Hankyung.com sesung@hankyung.com
"I was'groomed' by Marilyn Manson"… Ex-lover Evan Rachel Wood Revealed
"I was'groomed' by Marilyn Manson"… Ex-lover Evan Rachel Wood revealed, Marilyn Manson Ex-lover Evan Rachel Wood exposed on Instagram "Marilyn Manson who abused me and groomed me"
www.hankyung.com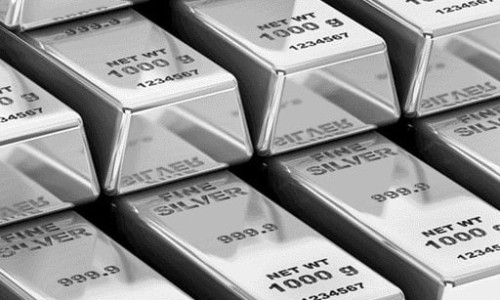 It's called'the second game stop'… International silver prices plunge 10% in one day
It's called'the second game stop'… International silver prices plunge by 10% in one day, reporter Lee Song-ryul, economy
www.hankyung.com
'Sungmin♥' Kim Sa-eun, "17kg weight loss", what is the Shan rabbit diet diet?
'Sungmin ♥'Kim Sa-eun "17kg weight loss", Shan rabbit diet diet What is it?, Kim Sa-eun, Shan rabbit diet diet revealed 2 eggs + bread + cola "Youtube views exceeded 657 million"
www.hankyung.com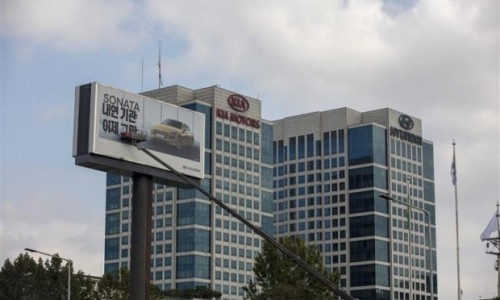 Kia Motors exceeded 100,000 won… Hyundai Motor's excitement over performance + Apple car expectations[종합]
Kia Motors exceeded 100,000 won… Hyundai Motor's excitement over performance + Apple car expectations[종합], Apple reported 4 trillion won investment in Kia Motors Apple car cooperation establishment factualized Hyundai-Kia Motors' January sales performance'good' auto parts led to strong
www.hankyung.com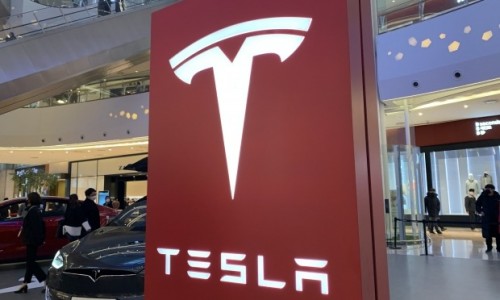 The humiliation of'No. 1 electric car'… Even the good-looking Tesla sold '18 units'
The humiliation of'No. 1 electric car'… Even the best-selling Tesla sold '18', electric cars, sales cut off due to subsidy vacancy Industry "I feel the influence of huge subsidies."
www.hankyung.com