The current model, which is ranked 7th in global sales, and the new Kia Sportage expected box office performance?
Kia Sportage's global sales performance for last year was announced, and expectations for the Kia Sportage, which are scheduled to be released in April this year, are rising.

According to Focus To Move, a global automobile market analyst on the 25th, Hyundai Tucson ranked fourth in the 2020 SUV sales volume ranking with 451,703 units sold, followed by Kia Sportage with 359,380 units sold, ranking 7th. So, what is the expected box office performance of the new Kia Sportage?



Expert automotive media evaluation for current sportage
After the 4th generation was released in 2015, in 2018, the automotive media gave good reviews for Sportage, which went through a facelift, but expressed some regrets.

First of all, according to the evaluation of foreign car media, compared to competing models at the time, it adopted a unique appearance, ample interior space, handling, turbo engine option, excellent interior finish, and low high-speed booming noise as advantages, but the disappointing point was low fuel efficiency. And too bright headlights.


Will the current sportage be improved with a new design, fuel economy, which is a disappointment?
Comparing the low fuel efficiency pointed out as a regret of the current Sportage with similar sizes of Kia Sorento, Renault Samsung, Hyundai Tucson, and Ssangyong Korando, the Kia Sorento based on gasoline base model has a combined fuel efficiency of 11.0km/l, and Renault Samsung QM6 12.0km/l. , Hyundai Tucson is 12.5km/l and Ssangyong Korando is 11.3km/l, while Kia Sportage has the lowest fuel efficiency at 10.5km/l.

The air resistance index is a factor that affects fuel economy, and the design of the car plays a role. That is why we are interested in whether there will be a Sportage with an improved design that increases the air resistance index in this new Kia Sportage.



Unofficial rendering of the front of the new Kia Sportage (photo source: Kolesa.ru)
Expected to improve fuel economy with the added engine type
And one of the factors that affect fuel economy is the engine type. In the case of a hybrid, an electric motor is mounted on a general gasoline engine, and fuel efficiency can be improved because fuel is not used when driving with an electric motor alone. In the case of Hyundai Tucson, the combined fuel efficiency of the 1.6 gasoline model is 12.5km/l, while the 1.6 gasoline hybrid is 16.2km/l, which increases fuel efficiency of 4km/l.

Therefore, if the rumors that the new Sportage hybrid and plug-in hybrid models will be released are true, fuel economy will naturally rise and appeal to preliminary Sportage owners who were not attracted to fuel economy.

(Top) Front of the current Sportage (Bottom) Front of the new Sportage Spyshot (Photo source: Motor1)
New Sportage, headlight design change expected
Headlights were also pointed out as a disadvantage of the current Sportage. In fact, in the headlight performance evaluation conducted by the American Highway Safety Insurance Association in 2016, Sportage was judged unsuitable for being too bright.

In addition, according to current Sportage owners, when the headlights are turned on at night, they are often mistaken for high beams when viewed by the vehicle in front or on the opposite side, and are often considered awkward vehicles. The position was also high, so it was said that it was impossible to adjust.

In this new model, it is expected that the position of the headlights will be changed even if viewed only from the spy shot, which will take off the image of the obsolete high beam, which is expected to be a positive factor in the purchase decision of prospective borrowers.




Unofficial rendering of the rear of the new Kia Sportage (Photo credit: Kolesa.ru)
The new Sportage is expected to increase global sales if the shortcomings are corrected.
There may be various factors that affect vehicle purchase such as design, price, durability, options, and safety, but if the current Sportage achieved the 7th place in SUV sales last year and compensate for the shortcomings discovered so far, the unprecedented price of the same vehicle The sales volume of the new Kia Sportage is expected to increase unless a new car with a discount and higher cost performance is released competitively.



Written Reporter Jennifer Suh
Photo source Kia Motors, Kolesa.ru, Motor1
follow If you do Motor fact new News most fast Take it Number There is!
▶ Motor fact follow doing ◀


"Will it be a timeless design?" Latest 2022 Sportage renders
New Sportage renderings-A number of Sportage renderings came out along with spy shots of the new Sportage test vehicles. However, this unofficial new Sportage rendering was produced by reflecting the spy shot image best among the renderings we have seen so far…
motorfact.com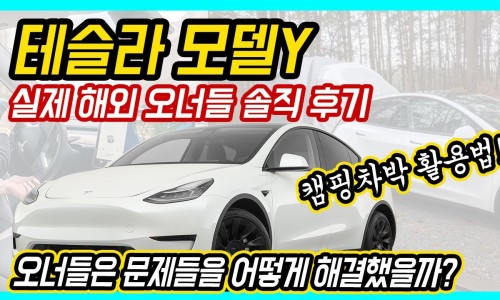 video

Press the button to play on the current screen
A collection of honest reviews about the upcoming Tesla Model Y's strengths, weaknesses, defects, and problems from overseas owners
The upcoming Tesla Model Y's strengths and weaknesses Defects and problems solved by real overseas owners Honest reviews Collection of reviews from real overseas owners Tesla Model Y Real overseas owners honest reviews How to use camping! How did the owners solve the problems? Site address: https://www.torquen…
www.youtube.com
Would your design capture the hearts of customers around the world? Kia Niro Full Change
Kia Niro Full Change Spy Shot-Niro, who performed well last year, is preparing for a full change this time. The next-generation Kia Niro test vehicle, inspired by the Havaniro concept, was caught in a spy shot on a snowy highway in Sweden…
motorfact.com
BMW i4 with perfect drift, test drive video and additional specifications revealed!
BMW i4 test vehicle driving video-Following the i4 spy shot, which was already seen as a motorfact driver, this time BMW has uploaded an official video of the test driving including additional specifications and drift on YouTube. It starts from 50 seconds of the drift video, which is a competitive car…
motorfact.com