The iX3 is playing a representative role in reshaping BMW's electric vehicle vision. It's not just because of the distinction that it is the first model of BMW produced in China to reach major markets around the world.
The iX3 is also an easy way to dismantle the previous strategy, BMW's electric vehicle model based on aluminum skeletons called'LifeDrive'. It has nothing to do with the 2013 i3, but it has a similar name. It has the family look of an electric SUV with the same CLAR platform, and comes in a gasoline, diesel, and plug-in hybrid version recently launched as a facelift. It is the same as the 3rd generation X3.
BMW will launch a variety of electric-powered models based on the current platform, including a production version of the i4 concept to be released next year. In addition, expectation is high because it is an improved version with the latest 4 series CLAR-based structure.
Using the platform currently owned by BMW is an aspect compared to rival automakers. Compared to its rival manufacturers, it may seem that BMW is simply looking for a compromise. BMW said it made structural changes during the electrification process. BMW grabbed the point quickly, saying, "The CLAR platform has always been to apply its own electric motors and batteries."
The iX3's single electric motor is attached to the rear axle. It has a fairly small drivetrain housing, which is 30% smaller and lighter than the i3. According to BMW's description, the fifth-generation eDrive system delivers a maximum output of 286 horsepower and a maximum torque of 35.8 kg·m. It is a single speed gearbox and has an electronically controlled Performance Control differential. Three driving modes are supported: Eco Pro, Comfort and Sport.
The smart interior features the latest i-drive system on a digital dial.
Despite the rather low torque, the iX3's acceleration time from 0 to 50 km/h reaches 3.7 seconds. However, as the speed increases and the air resistance increases, the performance deteriorates somewhat. As a result, the acceleration time from 0 to 100 km/h takes 6.8 seconds in sport mode. That's 0.7 seconds behind the four-wheel drive X3 xDrive30e plug-in hybrid model.
I'm not saying it's slow. If you drive a little further, the acceleration time from 80 km/h to 120 km/h is recorded in 4.1 seconds. However, the weight of 2185kg is unreasonable for a single electric motor. Most of premium brand electric powered SUVs use dual motors.
The iX3's lack of performance is obvious. But sophistication compensates for this. There is no noise from motors and electronic devices as a standard for electric vehicles. At quite a speed, you'll only hear mirrors or tire resistance noise from the outside. The test drive had 245/45 tires in the front and 275/40 tires in the rear. The wheels are optional, 20 inches long, and are a prominent dark brown color. Another option is a randomly generated motor sound. You can adjust the balance according to the throttle input and increase or decrease the volume even in sport mode.
Another impressive thing about the iX3 is its advanced energy recovery system. It is adjusted in four strengths: low, medium, high, and adaptive. The high mode is close to the one-pedal method. Taking your foot off the throttle slows down quite effectively. This means that you only have to use the brakes when you need to stand fully. And in the meantime, it collects the maximum amount of energy it can draw out.
The adaptive mode is really amazing. Whether you're using a navigation system or driving independently, you remember where you go often and constantly monitor it to analyze which energy system to use. In addition, there is a separate, independent hitting control function that allows it to roll without any resistance. It is a key factor that automatically increases the mileage.
Despite all the technical intensives, the brake pedal feels good. It's stiff and easy to control, and most responses are immediate and consistent.
BMW's batteries, produced at the Dingolping plant in Germany, consist of ten modules and 188 individual prism cells supplied by Chinese battery specialist CATL. It is a 74.0kWh lithium-ion battery. It hangs under the rear seat and on the bottom of the loader. Based on WLTP, it can run from 450.6km to 458.6km.
iX3 shows excellent performance even as an electric car
Charging comes standard with a 7.4kW standard or optional 11.0kW AC system. To speed up the charging a little further, you have to go with a 350kW DC system. This is provided as an option. It takes 34 minutes to charge to 80%.
Rather than having a four-wheel drive structure with dual motors like some of its competitors, the iX3 has an electric motor attached to the rear side with a battery, for the iX3's accurate weight distribution. This car has a weight distribution of 47:53. This means that the iX3 has the handling of BMW's traditional internal combustion engine model.
Steering is set at a fixed ratio. Usually these settings tend to give confidence in driving because of their weight. Since no driving force is transmitted to the front wheels, the electronic setting is very accurate and easy to handle. Power is transmitted to even the smallest details.
Looking around town, the new BMW is pretty useful. Instant torque, relatively tight rotation, and the ability to quickly change direction are also quite a bit. On open roads, cars with weight in the rear and cars with a propensity to roll the rear wheel perform well.
In general handling, it's a mid-range electric SUV currently available for purchase. The overall dynamic feel is limited to actual weight. However, it cannot be denied that it has enough driving skills to be satisfactory.
The iX3 lowered the ground clearance by 20mm compared to the basic X3, in order to lower the center of gravity. As a result, the body is 70mm lower than the basic X3. You can speed up more stably and turn around corners tightly without shaking. It is quickly controlled by Dynamic Stability Control (DSC), which independently brakes the wheels to return the car to its place.
iX3 is based on the latest 3rd generation X3
The iX3, first unveiled as a concept car wrapped in a veil at the 2018 Beijing Motor Show, has a lot of resemblance to the latest X3. There were some subtle exterior styling changes, including a new design front bumper, an unobstructed grille, optional blue headlamps, and standard 19-inch wheels. In the case of the 19-inch wheel, compared to that of the X3, the aerodynamic efficiency is improved by about 5%.
The inside is a fairly familiar part. The graphics on the instrument cluster and the buttons on the center console that support various driving modes are the designs that you have seen a lot. Because the battery takes up storage space, it takes up 40L less space than the gasoline or diesel X3. However, the total load space is 510L, which is 60L more than the plug-in hybrid xDrive30e.
Currently, the iX3 is quite independent in the market. It has a higher positioning than crossover-style SUVs such as the Volkswagen ID.4 and Mercedes-Benz EQA. But above them are the Audi E-tron Quattro and Mercedes-Benz EQC. Britain's most direct rival is the Jaguar I-Pace. The iX3 Premier Edition can be pre-ordered for £61900. Customer delivery is expected around this summer.
If it's time to buy an electric car, and if the iX3 fits your budget, this car could be a good choice. It's not the most powerful, or it's not the fastest in its class, but it offers great balance, pleasant handling, and a pretty reasonable price.

Written by Greg Kable

BMW iX3
Equipped with the driving characteristics of the existing rear-wheel drive BMW
Vibrant, quiet, agile and versatile SUV

price £61900 (approximately 9,074 million won)
engine AC synchronous electric motor
Output 286 hp / 6000 rpm
Torque 40.8kg m
Transmission 1st stage automatic
weight 2185kg
0 → 100 km/h acceleration 6.8 seconds
Highest speed 180 km
battery 74.0kWh, lithium ion
Driving distance 450-458 km
CO2 0g/km
rival Jaguar I-Pace, Mercedes-Benz EQC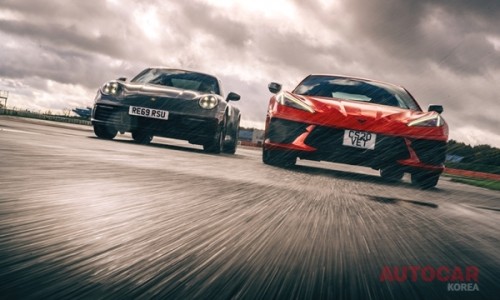 Can Chevrolet Corvette catch up with the 911? -Iotoka
Eventually we met like this. It's not a formal meeting, but we'll talk about that later. This car is the new 8th-generation Chevrolet Corvette, the C8 Stingray. From blue-collar workers to astronauts to president (Jo Biden owns a 1967 model…
www.iautocar.co.kr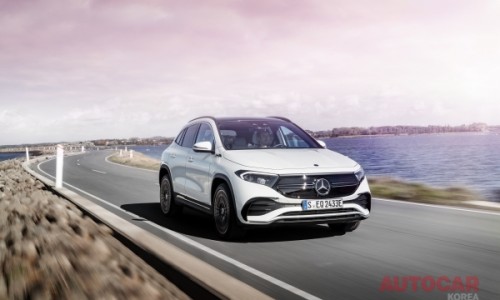 Introductory Benz electric car The EQA, about 63.85 million won in Germany-iotocar
Mercedes-Benz first unveiled the entry-level electric car The EQA on January 20th. The EQA is a new entry-level model in the Mercedes-EQ family. Based on the existing Mercedes-Benz GLA, an efficient electric powertrain…
www.iautocar.co.kr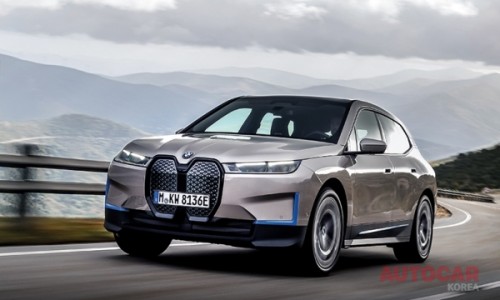 BMW's exclusive electric SUV, iX-iAutocar
BMW's new electric car iX SUV shown in the picture here is close to mass production. When it goes on sale in 2021, it will be introduced as the company's "technology flagship." The vision iNext concept has already hinted at…
www.iautocar.co.kr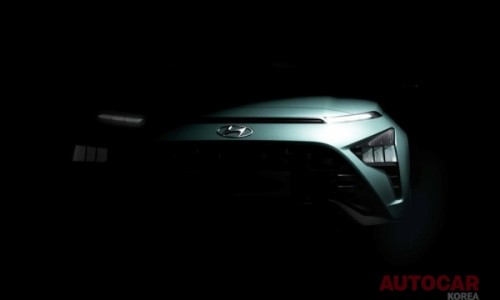 Hyundai's new SUV Bayon reveals its outlines-iotocar
The exterior image of Hyundai Motor's new compact crossover SUV Bayon has been partially unveiled, which will be located under Kona as an introductory model to Hyundai Motor's rapidly growing SUV family. Being established in the B segment in Europe…
www.iautocar.co.kr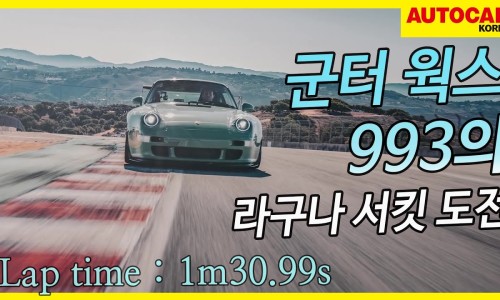 video

Press the button to play on the current screen
Gunter Works 993's Laguna Circuit Lap Time Challenge | Autocar Korea
Gunter Works, a renowned American tuner Ballsteiner, creates a special version of the air-cooled 911 remastered of the Porsche 993 series. Pro driver Randy Forvst drove this car to the Laguna Circuit lap time challenge, and we will guide you through the scene.
www.youtube.com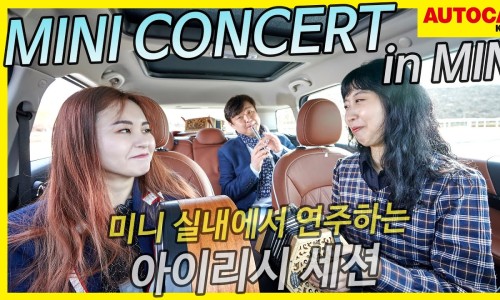 video

Press the button to play on the current screen
MINI CONCERT in MINI Irish session playing indoors in MINI | Autocar Korea
Untact era where you have to go on a road you haven't been before. Why don't you try playing yourself, not just listening to music in the car interior? A mini Irish session in the interior of the Mini Country Man.
www.youtube.com
[네이버 인플루언서 검색] Autocar Korea
It is the official Korean version of the world's first automobile magazine
, which was founded in the UK in 1895. It introduces a wide variety of domestic and foreign automobile news, reviews, trends, and insights.
in.naver.com