Yamaha has officially launched the 2020 version of the XMax maxi scooter model for the Indonesian market with an eye-catching new color upgrade.
Specifically, noteworthy among the new colors of Yamaha XMax 250 2020 is the Black Gold Copper color option. While the car's frame is covered with rugged and mysterious rough black, the car's rims are painted extremely striking copper gold. Besides the Blue / Black color option that is rated as youthful and elegant.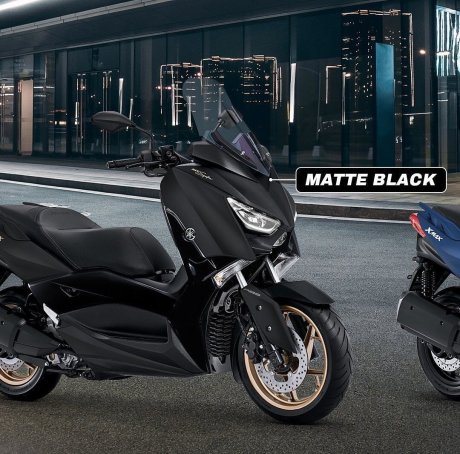 Apart from the changes in color, appearance and design of the Yamaha XMax 250 2020 almost nothing has changed. The vehicle has a pedestal maxi scooter design, characterized by a very comfortable touring-style sitting posture thanks to its high-mounted handlebar and rearward with a wide and long saddle.
The front of the car stands out with a pair of sports-shaped headlights, LED technology that helps increase lighting performance as well as emphasizing the car's modern look. Above the head of the vehicle is a large windshield that helps the wind spread into the driver. It is known that the entire lighting system of the car including headlights, navigation lights, lights and brake lights all apply LED technology.
The suspension of the bike is a pair of telescopic forks at the front and twin rear cylindrical shock absorbers, accompanied by a set of 15-inch front wheels and 14 inches behind. The front suspension has a travel of 110 mm and the stroke of the rear shock is 84 mm.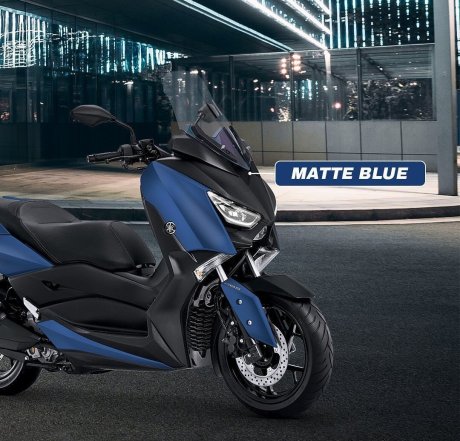 Notable equipment and utilities of the Yamaha XMax 250 2020 can include analogue digital dashboard, traction control system, adjustable windshield, phone charging port, Intelligent locking system and anti-lock braking system ABS.
Powering the Yamaha XMax 250 2020 is a single-cylinder 250cc Blue Core engine, liquid-cooled, producing 22.5 hp at 7,000 rpm and 24 Nm of peak torque. , 3 Nm at 5,500 rpm. With all of the aforementioned equipment, the 2020 Yamaha XMax 250 weighs approximately 179 kg and has a 13-liter fuel tank.
According to information published by Yamaha Indonesia, the price of Yamaha XMax 250 2020 car in this market is priced at 60,905,000 Rupiah, equivalent to VND 102 million.
.