First launched in August 2017, Mitsubishi Xpander currently one of the hottest names in the small-sized MPV segment in Southeast Asia. To maintain the appeal of this model, Mitsubishi seems to be preparing to launch Xpander upgraded version. The photos of Mitsubishi Xpander 2020 in the factory below have shown this.
Typically, Japanese automakers will release an upgraded version of the car after about 3 years. Therefore, the new Mitsubishi Xpander has been on the market for more than 2 years and has been updated with an upgraded version that surprised many people.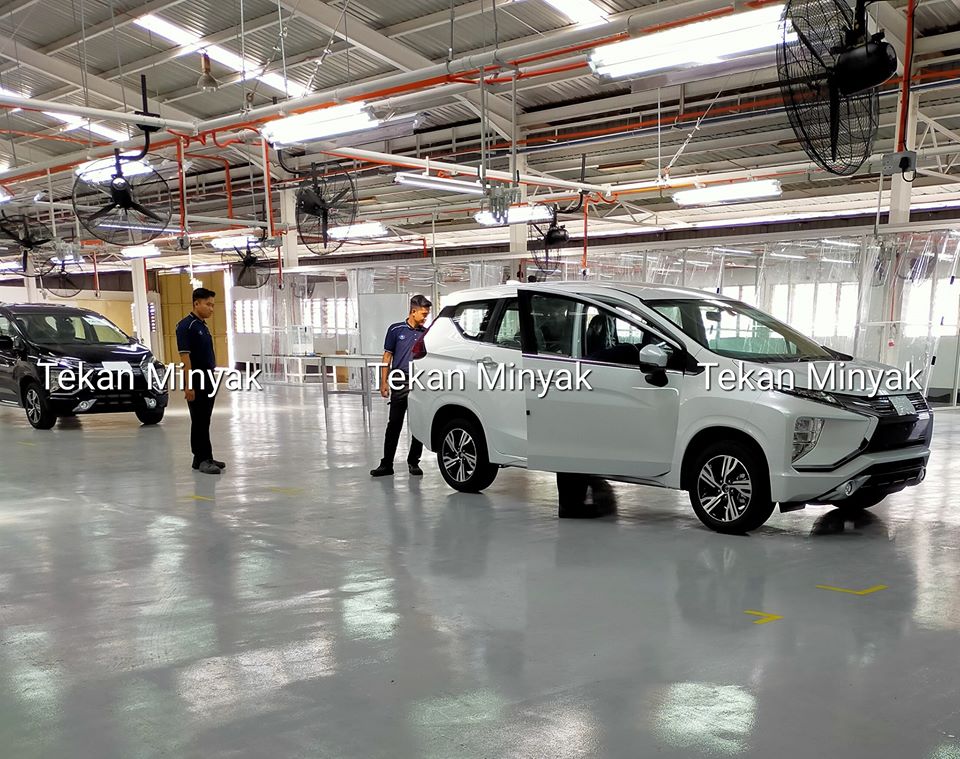 Through the images posted online, we can see that the Mitsubishi Xpander 2020 comes with 5-spoke wheels but the design has changed like a paper fan. In addition, this best-selling MPV also comes with a new grille with 2 more prominent chrome spokes. The old Mitsubishi Xpander, meanwhile, uses a horizontal 3-grid grille and a flatter design.
Another change of Mitsubishi Xpander 2020 is the LED daytime running lights. It seems that even the headlights are refreshed with a square projector design. If so, the Mitsubishi Xpander 2020 will likely be equipped with LED headlights instead of conventional Halogen as today.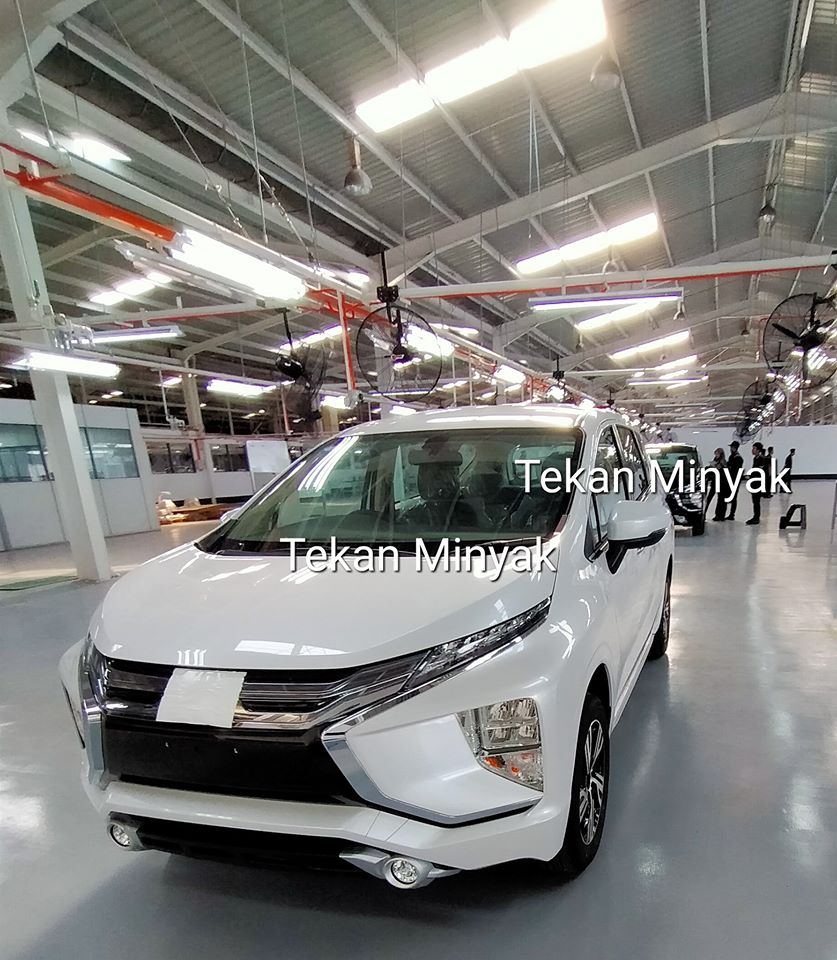 Unfortunately, there are still no images of the rear and interior of the Mitsubishi Xpander 2020. Meanwhile, the engine of this model is expected to remain the same. Specifically, the car is equipped with a 4-cylinder gasoline engine, DOHC 16 valves, 1.5 liter capacity, producing a maximum capacity of 104 horsepower at 5,000 rpm and maximum torque of 141 Nm at rewinding machine 4,000 rpm. The power is transmitted to the front axle via a 5-speed manual or 4-speed automatic transmission.
It should be added that the above leaked images were taken in a factory in Pekan district, Pahang state of Malaysia. It is possible that the said changes are only applied to Mitsubishi Xpander 2020 in Malaysia market. It is not clear whether Mitsubishi Xpander 2020 in Vietnam will be upgraded to a similar vehicle in Malaysia.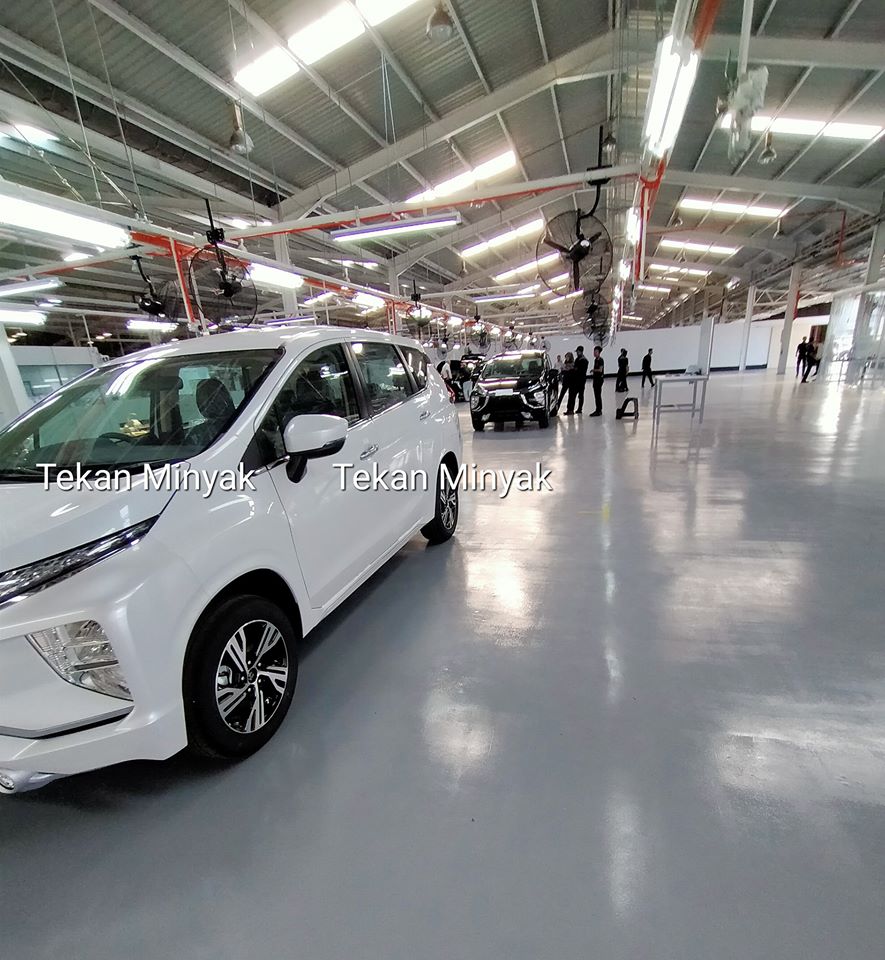 Mitsubishi Xpander in Vietnam is currently imported CBU from Indonesia. It is expected that this year, Mitsubishi will assemble this MPV model in Vietnam to meet the needs of domestic consumers.
In 2019, Mitsubishi Xpander was the second best-selling car in Vietnam with sales of 20,098 units, only inferior to Toyota Vios (27,180 units). The attraction of Mitsubishi Xpander in Vietnam stems from the eye-catching design, quite spacious and cheap 7-seater furniture, ranging from 550 – 620 million VND for 2 versions.
Lan Quyen
.