Laffite Supercars, a company founded by professional racing driver Bruno Laffite and his wife Laetitia Laffite, built a vehicle described as "The first all-terrain supercar with high power, incredible performance and a luxurious appearance.They named it Laffite X-Road.
Video introduces all terrain vehicles Laffite G-Tec X-Road
X-Road is powered by a 6.3-liter General Motors LS3 V8 engine producing 470 horsepower in the standard version and up to 720 horsepower in the most advanced version. Power is transmitted through either a 5-speed gearbox or a 6-speed gear lever. The chassis of the car was built and assembled by G-TEC company under the direction of famous racing engineer Philippe Gauthero and Team Virage Group racing team, which was responsible for testing and refining the all-terrain supercar. in a couple of years.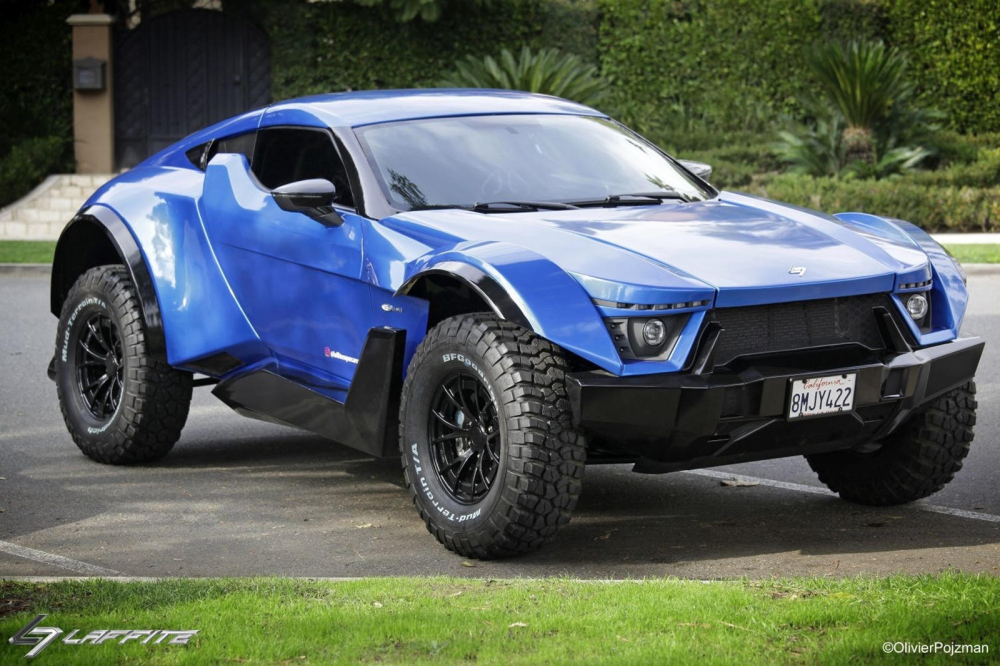 The 2020 Laffite X-Road supercar has a bunker design and shows off-road capabilities
With up to 700 horsepower and weighing just 1,300 kg, X-Road has a power-to-weight ratio of a supercar at 1,855 kg / horsepower. Laffite has not announced acceleration times from 0-100 km / h, but confirmed X-Road brings "Best performance for an all-terrain vehicle"And can reach a maximum speed of 230 km / h.
Side of the terrain vehicle Laffite X-Road 2020
Rear of the terrain vehicle Laffite X-Road 2020
An all-electric version of the X-Road is also part of the production plan, but temporarily has no specifications about it. With a 431.8 mm movable suspension system and large BF Goodrich off-road tires, X-Road is able to "fly" impressively on desert terrain. But unlike all-terrain vehicles, X-Road is legal on the street, meaning it can comfortably run on highways and urban streets.
Interior space of Laffite X-Road 2020
Production of the X-Road will take place at the Laffite Supercars factory in Los Angeles and is limited to 30 units. Prices start at $ 465,000, while the fully electric version starts at $ 545,000. Delivery time will begin at the end of 2020. In addition, the company claims it is finalizing the second new supercar concept that will be revealed in February 2020.
Duy Thành
.