Kia Motors' new Chinese Sportage was unveiled. The new Chinese Sportage, published in Auto Home, a Chinese automobile media, features an unprecedented front design and a rear part similar to Kia's new Sorento. Some of the breakthrough designs are expected to be applied to the new Sportage (NQ5) to be released in Korea in 2021.
The front part of the Chinese new Sportage is connected with an irregularly shaped headlamp and a largely enlarged grille without borders. The existing fog lights were removed and air intake decorations were added to create a sporty image. Two lines of character lines were applied to the bonnet to emphasize the volume.
The side part is characterized by side seals starting from the front bumper and extending to the rear bumper, and a glossy black body cladding. The window molding and side mirror cover are also finished in black. As a new platform was used, the overall length was increased to 4540mm. The rear part is similar to the new Sorento.
The tail lamp has been changed to a vertical type, which is a vertical model. A line emphasizing the horizontal was added to enhance the completeness, and a rear spoiler, dual muffler, and diffuser were applied. A 10.25-inch center fascia display, drivewise, intelligent network system, and voice recognition functions are provided.
Meanwhile, the new Sportage with domestic specifications is expected to be released in the first half of 2021. The new Sportage (NQ5) shares the platform and powertrain with the new Tucson released earlier. The irregularly shaped headlamp is connected to the grill as one, and flag-type side mirrors and hidden-type rear wipers are applied.

Reporter Hansol Kim
Genesis expectant GV70, actual car looks like this
Genesis GV70 was captured. The GV70 is a mid-sized SUV that features Genesis' unique exterior and driver-centered structure, featuring an interior that takes advantage of the beauty of Korean white space. The GV70 is an Ergo motion seat, two-row ventilated and heated seats, an electronic suspension, etc.
www.top-rider.com
Kia Motors' new logo released, applied to the new K7
Kia Motors' new logo was revealed. The new logo posted on the new K7 (GL3) official club emphasized the KIA lettering of the new font. The new logo is applied to all new cars launched in 2021, starting with the new K7. The new K7 is massive…
www.top-rider.com
Is the launch of the new Sportage (NQ5) imminent, different from Tucson?
Kia Motors' new Sportage (codename NQ5) test car was first spotted on the Nurburgring circuit. The new Sportage, covered only with camouflage wrapping, was initially scheduled to be released this year as a full-change model, but including some design and detail changes…
www.top-rider.com
Chinese new Tucson unveiled, better than domestic specifications
Hyundai Motor Company's new Chinese Tucson was unveiled. The new Chinese Tucson, which was published on Auto Home, a Chinese automobile media, has some differences from domestic specifications, such as dual mufflers, headlamp and rear lamp black packages, and indoor ultra-large displays…
www.top-rider.com
Hyundai Tucson Hybrid Full Package KRW 38.96 million, inspiration is cheap?
The specifications for each trim of Hyundai Motor's new Tucson Hybrid were revealed. The new Tucson Hybrid has a total system output of 230 horsepower and a combined fuel economy of 16.2 km/ℓ. Equipped with hybrid-only specifications. In particular, the price of the inspiration full package is 379…
www.top-rider.com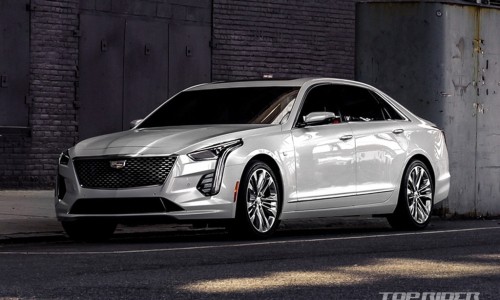 Cadillac CT6 discount, cheaper than G80 full package
Cadillac Korea announced on the 5th that it will hold a special promotion in November. A 25% discount is applied for the 2019 CT6 Platinum Trim, and it can be purchased for 73.2 million won. It is cheaper than the Genesis G80 full package, which costs 82.27 million won. Also Escalade…
www.top-rider.com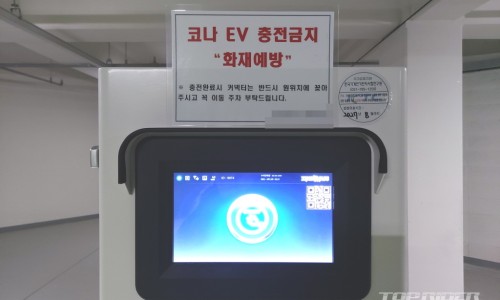 "Corna charging is not possible." In the immediate situation, resident charging is also prohibited.
Mr. A recently encountered a difficult situation after purchasing Kona Electric. That's because apartment management has begun banning the charging of Kona Electric purchased for long-distance commuting. Even if you try to use an outside parking lot for business…
www.top-rider.com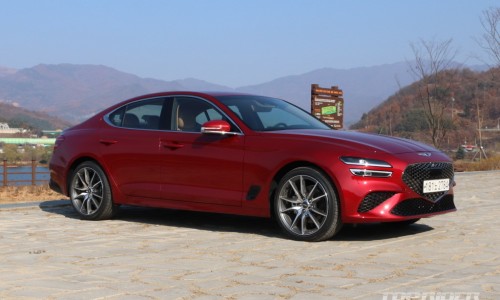 [시승기] Genesis the new G70, all satisfied except for row 2
I tested the Genesis The New G70 2.0T. The new G70 is a model with a partial change to the G70, and its marketability has improved, such as the Genesis design identity, sport + driving mode, and the addition of a 10.25 inch display. Especially, depending on the driving mode, the change is certain…
www.top-rider.com