The Volvo S90's cumulative domestic sales in 2020 ranked second in the world. According to Volvo Cars Korea on the 8th, the cumulative domestic sales of the S90 from January to July 2020 was 1020 units, ranking second in the world after China's 17,410 units. This is a number rising after the 6th in the world in 2018 and 4th in the world in 2019.

This sales volume of the Volvo S90 in Korea is in line with the growth of Volvo Cars Korea. In the luxury mid-size imported car segment, which accounts for about 40% of domestic imported car sales, Mercedes E-Class, BMW 5 Series, Audi A6, Lexus ES are sold, and Genesis G80 competes for domestic cars.

Volvo Cars Korea announced a blast by selling a whopping 3,200 units in the pre-contract for the new S90, a partially modified model. This significantly exceeds the annual sales volume of the S90, and is expected to grow significantly if the supply is supported. The domestic sales volume of the S90 is 1104 units in 2018 and 1517 units in 2019.

The recently launched Volvo The New S90 is popular because of its enhanced marketability. The new S90 has improved habitability by introducing a long wheelbase model with an overall length of 125mm and wheelbase increased by 120mm compared to the previous S90, and eco-friendly powertrain such as 48V mild hybrid and plug-in hybrid has been applied.

In addition, a panoramic sunroof, upgraded B&W audio system, crystal gear knob (SBW), smartphone wireless charging, and advanced air cleaning functions were applied.The sunroof operation in the 2nd row based on the inscription model, passenger seat movement, electric 2 The added heat sunshade greatly enhances the convenience of the second row.

Meanwhile, Volvo Automobile Korea plans to introduce high-performance brand Polestar to Korea as early as the first quarter of next year. The Polestar lineup complements Volvo's high-performance, eco-friendly lineup, consisting of the Polestar 1, a high-performance sports car with 619 horsepower, and Polestar 2, a battery electric vehicle that competes with the Tesla Model 3.

Reporter Han-Seung Lee 〈Top Rider hslee@top-rider.com〉
Will Hyundai Terracan resurrect as an off-roader?
Hyundai Terracan is expected to revive. According to Motor One, a media specialized in overseas automobiles, Hyundai Motor Company is developing a body-on-frame SUV above the Palisade, and the car name is known to be Terracan. Enoch Gonzales…
www.top-rider.com
Genesis new G70, North American consumer taste sniper?
The internal and external appearance of the Genesis G70 partial change has been revealed and is receiving high attention both at home and abroad. The new G70 adds a sports sedan sensibility to Genesis' design language. In particular, unlike in Korea, where design is severely criticized, North American consumers…
www.top-rider.com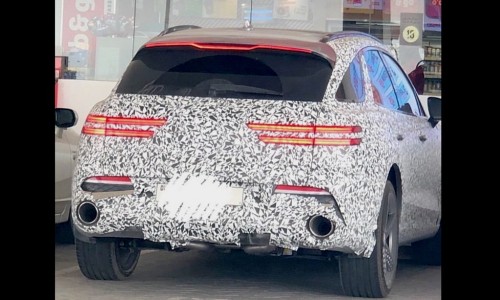 Genesis GV70 rear part revealed, different from GV80
Most of the Genesis GV70 rear design has been revealed. The GV70 test car, which was captured in Dubai and released through social media, was disguised as a thin camouflage wrap to announce the imminent release. The GV70 is the second SUV to be released after the GV80, and the BMW X3, Ben…
www.top-rider.com
[포토] 6 Months Contract Now, Volvo New S90 Real Vehicle Preview
Volvo Motors Korea launched the new S90 in Korea. The new S90 has a wheelbase of 3060mm, which is 120mm longer than the previous one, and instead of a diesel engine, a 48V mild hybrid B5 with a maximum output of 250 horsepower and a total system output of 405 horsepower PHEV …
www.top-rider.com
Hyundai's new Starex capture, wider grill
Hyundai Motors' new Starex (US4) test car was spotted. The new Starex, which was published in the overseas automotive media Cascoop, has radical changes such as a wider front grille, separate top and bottom headlamps, new powertrain, and advanced specifications…
www.top-rider.com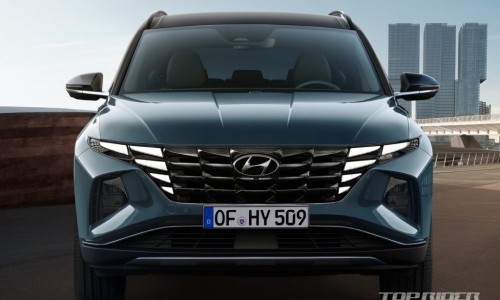 Hyundai's new Tucson, domestic and foreign reactions are different
After the world premiere of the new Hyundai Tucson, the reaction has been hot at home and abroad. The new Tucson has an unprecedented exterior and a new interior that embodies the Hyundai Motors design language Sensual Sports. Unlike Korea, which is highly popular, North American cattle…
www.top-rider.com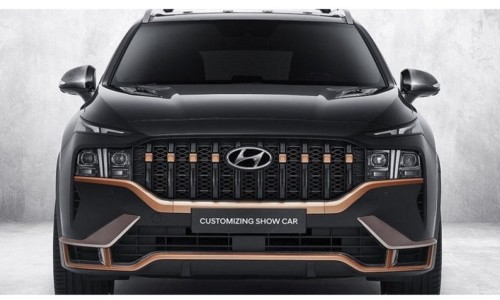 Santa Fe Sorento 2.5 gasoline turbo released again
The launch of Hyundai Santa Fe and Kia Sorento 2.5 gasoline turbo has been postponed. According to related industries, the release of the Santa Fe Sorento 2.5T, which was scheduled for September, was postponed to October, and the reason is unknown. Santa Fe Sorento 2.5T is a diesel class…
www.top-rider.com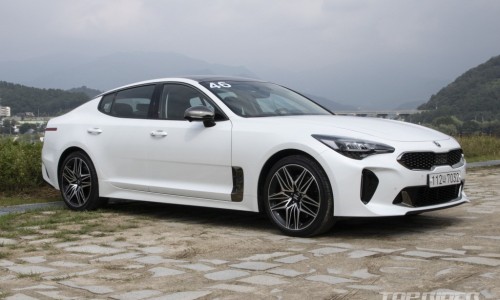 [시승기] Stinger Meister 2.5T, driving performance beyond price
I tested the Kia Motors Stinger Meister 2.5T AWD. The Stinger Meister is a partially modified model, and the design of the interior and exterior has improved, and a new 2.5 turbo engine has been applied. Compared to the existing Stinger 2.0T, it shows satisfactory engine power…
www.top-rider.com