Kia Motors has reopened the contract for the 4th generation Sorento Hybrid and launched a new'Gravity', a hybrid-specific design differentiation model.
Kia Motors signed a contract for the Sorrento Hybrid that was suspended in February, taking into account superior product performance such as high fuel efficiency compared to competing hybrid SUV models, market demand for hybrid SUVs, high satisfaction from existing customers, and great response from consumers identified at the time of the pre-contract. Decided to resume.
Sorento Hybrid Combining a SmartStream 1.6 turbo hybrid engine and a driving motor, the system has a maximum output of 230 horsepower and a maximum torque of 35.7kg.m. Combined fuel efficiency is up to 15.3 km/L, which has excellent efficiency. This is only a difference of 0.4km/L from the light vehicle Morning, which is higher than Spark. It is the hybrid model's strength to provide comfortable driving sensibility with excellent indoor quietness.
Sorento Hybrid is a second-class low-emission vehicle that meets the emission standards and can benefit from 50% reduction in public parking lots and 14 airport parking lots nationwide, and exemption from congestion tolls. In addition, it has the advantage of less automobile tax compared to other powertrains due to the low exhaust capacity of engines under 1,600 cc.
Along with the resumption of the contract, Kia Motors also introduced'Gravity', a hybrid-specific design differentiation model. Based on the signature trim, Gravity reinforced the strong impression by applying black color to the main exterior elements such as the top molding of the radiator grill, roof rack, surround molding, and one-door door side garnish.
The interior is equipped with a leather seat for exclusive use of gravity that emphasizes the volume of the bolster, for a stylish and comfortable feeling. In addition, Kia Motors introduces and operates'Surrento Hybrid' exterior color,'Runway Red'.
On the other hand, Kia Motors said that the price of the Sorento Hybrid was inevitably adjusted because it could not receive the tax benefits of the eco-friendly car, but it tried to minimize the burden on customers and help more customers choose the Sorento Hybrid.
Prior to this, the Sorento Hybrid was unable to meet the fuel efficiency of 15.8km/L under 1,600cc, which is an'environment-friendly car' requirement, and the pre-contract was discontinued.
An official from Kia Motors said, "Sorrento Hybrid is providing high satisfaction to customers who have launched products with excellent fuel efficiency, excellent indoor quietness, etc." "We look forward to more customers experiencing the Sorento Hybrid through contract renewal." .
The sales price of the Sorento Hybrid is 35.3 million won for Prestige, 3,809 million won for Noblesse, 4,074 million for signature, and 4,162 million for Gravity. As sales of the Sorento Hybrid resume, consumers who choose the hybrid model over the existing diesel model are expected to increase significantly.
Article / Reporter Taejun Kim
Copyright © CARISYOU. All Rights Reserved.

2020 Kia Sorento Hybrid (MQ4)
It is detailed information of Kaizuyu car!
www.carisyou.com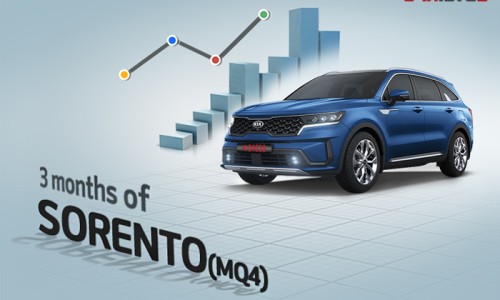 3 months after launch, Kia Sorento report card analysis
The fourth-generation Sorento appeared with a design that combines strength and sophistication at the same time, space utilization at the level of a large SUV, and advanced safety and convenience features. At the time of release, the hybrid model benefited from eco-friendly cars.
www.carisyou.com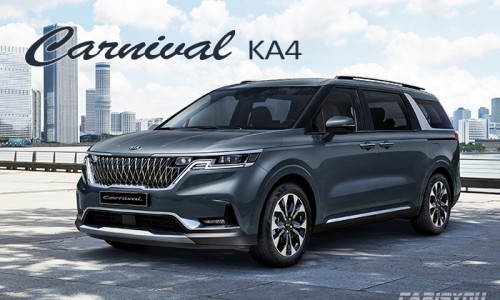 Grand volume, 4th generation carnival naked
Kia Motors unveiled the exterior design of the 4th-generation new carnival. Kia Motors"Grand Volume' is an exterior design concept.
www.carisyou.com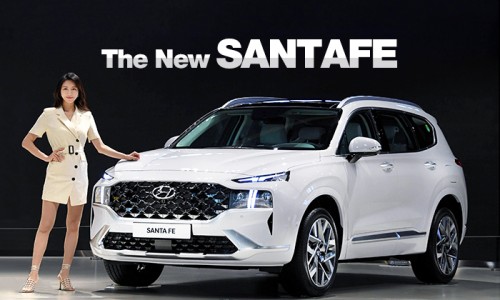 Hyundai Motor launches New Santa Fe
Hyundai Motor revealed the New Santa Fe through online digital unboxing and announced the launch. The New Santa Fe is a part change model of the 4th generation Santa Fe released in 2018, with a more luxurious and robust design and
www.carisyou.com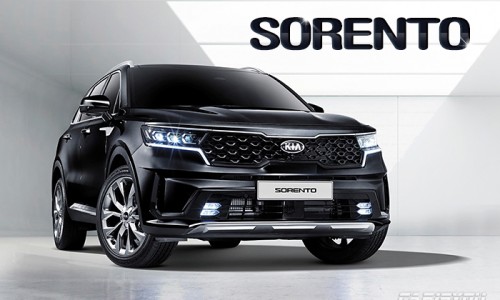 The footsteps of Sorento's design that evolved to the fourth generation
Together with Hyundai Santa Fe, Kia Sorento, one of the two major mountain ranges representing domestic medium-sized SUVs, has just reached its 18th year. In 2002, the first generation model appeared, and this year the fourth generation model was released.
www.carisyou.com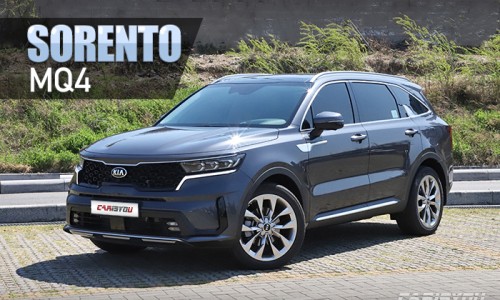 Completion of dignity, Kia Sorento
Together with Hyundai Santa Fe, Kia Sorento, which has established itself as one of the top two mountain ranges in the midsize SUV market, has been reborn as a fourth generation model in six years. Enhancing elegance as a family car
www.carisyou.com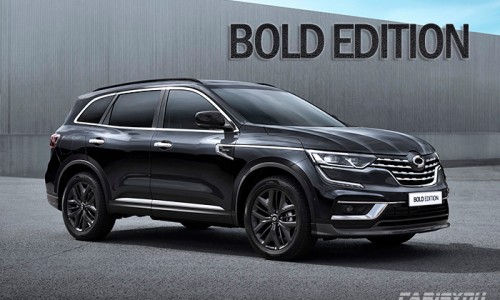 Renault Samsung launches QM6 limited edition bold edition
Renault Samsung Motors announced that it will release a limited edition of 1,600 QM6 Bold Edition models that add special features to the interior and exterior based on the QM6 gasoline GDe model.
www.carisyou.com