Audi announced that it will release the second-generation Q3, which debuted in 2018, in Korea. Available in two trims, 35 TDI and 35 TDI Premium.

The model released in Korea is equipped with a 2.0 liter diesel direct injection turbocharger (TDI) engine and a 7-speed dual clutch (Stronic) transmission, which is characterized by better driving performance. Also, Audi explained that it adopted the MQB platform of Volkswagen Group to secure a larger indoor space than the previous generation, and provides a special driving experience with safety and convenience features applied with various latest technologies.
Dynamic and agile driving performance

The combination of a 2.0-liter TDI engine and a 7-speed S-tronic transmission lowered fuel consumption but increased dynamic performance. The new Q3 has a maximum output of 150 horsepower and a maximum torque of 34.7 kg.m, and has the specifications of 0-100 km / h acceleration time 9.2 seconds, safe maximum speed of 207 km / h, combined fuel consumption of 14.7 km / L. In addition to this, 'Audi Drive Select' allows the driver to select the driving mode to suit his preferences and provides the optimal driving feeling in various situations.
Intense and stylish design

Designed on the basis of the Volkswagen Group's MQB platform, the new Q3 boasts a larger body with a total length of 4,485mm, a width of 1,850mm, and a height of 1,615mm, and offers a larger interior space than the previous generation.
The exterior is a brand new design language introduced through Q8, and the octagonal single-frame grill and air intake create a more intense atmosphere. In particular, the advanced line and full-body paint applied to the 35 TDI premium trim create a more sophisticated look. Various design elements that make the shape of the SUV stand out, such as the panoramic sunroof and roof rail, are harmonized, and the elegant and strong appearance is completed.

The Audi LED headlight, which incorporates the brand's LED technology, supports safe driving with a wider viewing range and high visibility through densely arranged beams with higher brightness than ordinary LEDs.
In the interior space, a multi-colored ambient light and door entry light are added to emphasize the luxury. The 35 TDI Premium has additional black headlining and steering wheel heating, with a silver aluminum inlay for a more luxurious and refined interior.
Safety and convenience specifications reflecting the latest technology

It is also worth noting the various safety and convenience features installed as standard. The 'front / rear parking assist system' and rear camera, which measure the distance with the ultrasonic sensor mounted on the vehicle and display it on the display, help more convenient parking. In addition, the safety is enhanced by using the 'Cruise Control', which assists in constant-speed driving at a set speed when driving at a speed of 30 km / h or more, and the 'Presense Front', which warns the driver or reduces the speed when detecting a dangerous situation with a car in front. In the case of 35 TDI Premium, you can also experience 'Audi Side Assist', which detects when a vehicle comes close to the blind spot or rear while driving and sends a warning signal to the side mirror.
In addition, through 'Virtual Cockpit Plus' and 'MMI Navigation Plus', all information in the vehicle can be integrated and intuitively controlled, and a smartphone can also be connected using the 'Audi Smartphone Interface'. In addition, it has various infotainment systems such as Audi sound system, voice control, Bluetooth, and wireless charging.
Q3 Buyers can also use the 'Audi Car Service Plus' program that provides basic vehicle warranty service, regular inspections, and consumable parts replacement for all types of vehicles at no cost at official Audi service centers nationwide.

The sales price of the new Q3 is 35 TDI 45.8 million won and 35 TDI premium 44.8 million won.

Article / Reporter Lee Soon-min
Editor / Shinilhwa Editor

Copyright © CARISYOU. All Rights Reserved.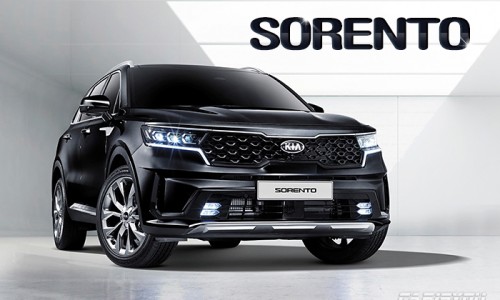 The footsteps of Sorento's design that evolved to the fourth generation
Together with Hyundai Santa Fe, Kia Sorento, one of the two major mountain ranges representing domestic medium-sized SUVs, has just reached its 18th year. In 2002, the first generation model appeared, and this year the fourth generation model was released.
www.carisyou.com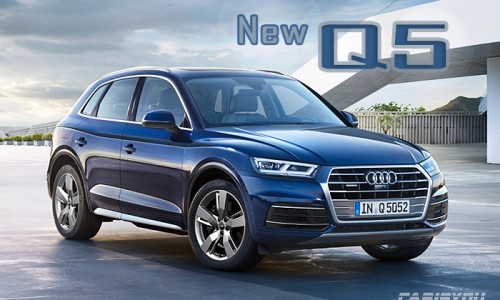 Audi launches second-generation New Q5
Audi announced that Korea will release its second-generation Q5, which has been completely changed in 2017, in Korea. The 45 TFSI Quattro and 45 TFSI Quattro Premium two trims will be available starting on the 13th.
www.carisyou.com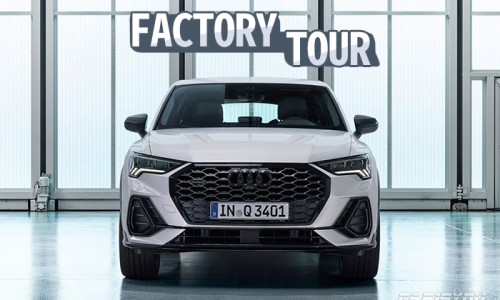 Spread Corona 19, auto factory tour online
Audi said that it is conducting an "Audi Stream Tour Experience," which allows online tours of the state-of-the-art production process at the Ingolstadt plant in Germany. In addition, Audi has a new coronavirus infection
www.carisyou.com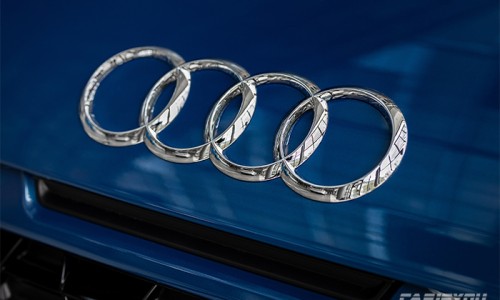 Audi launches non-face-to-face video counseling service
Audi Korea said that it would start " Audi non-face-to-face video counseling service " that can be used from car consultation to purchase even without visiting the exhibition hall.
www.carisyou.com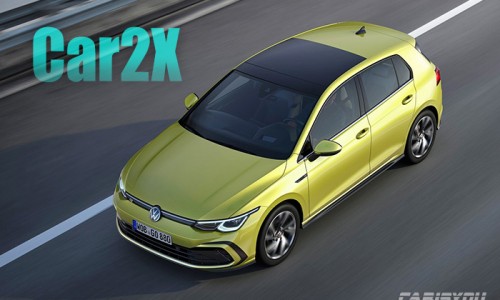 Volkswagen Car2X, a new milestone in safety
"Golf has been constantly evolving so everyone can try out new technologies." Ralph Brandstatter, VW brand chief operating officer, played golf when the 8th generation new golf was released last fall.
www.carisyou.com
I ran on the Sorento 2.2 Diesel Noblesse! (Driving reviews)