Once on the Yamaha R25 sportbike saddle, you will be "captivated" by the flashy appearance. However, the ability to operate the car brings a lot of mixed emotions.
Yamaha has officially introduced the all-new R25 sportbike in Indonesia last May. Immediately, this motorcycle created a craze in the world of motorbike when it quickly attracted the attention of fans. Not long after that, R25 was quickly brought to Vietnam to meet the craze for playing small motorcycles in our country.
When you have the opportunity to admire this model, you will really be overwhelmed by the sharp lines, bold sports nature of a 600 or 1000cc sportbike without thinking the "heart" of the car is only 250cc.
The front of the Yamaha R25 features a double headlight cluster, angled design, combined with the wind cavity in the middle. Besides, there is a multi-function dashboard, which displays the position of the number, fuel indicator, oil change time, distance traveled, engine temperature and meter. Next is the 14.3-liter overhang fuel tank. The tail is sharp and sharp as on the elder R6.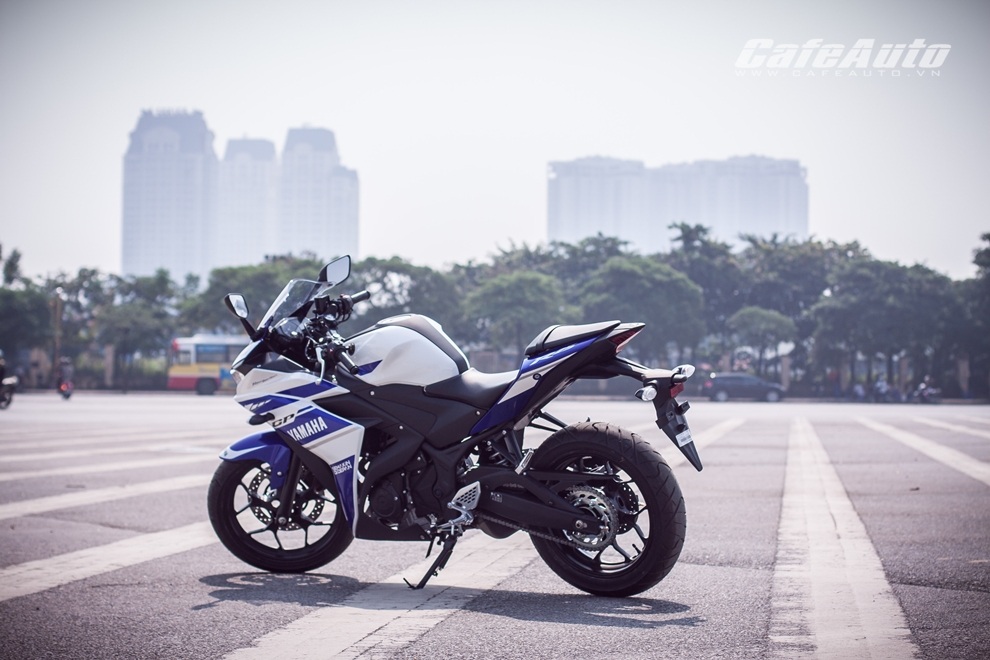 In addition, the Yamaha rookie also uses a diamond-structure frame with a weight distribution ratio before and after 50:50, which provides stable operation for the bike. The front suspension is a telescopic telescopic fork, 41 mm journey. Meanwhile, the rear of the car is equipped with monoshock shock absorbers, rear grips large size.
After gazing at delight and infatuation with the glitz of the R25, it's time to "stay on" this horse. Due to the overall size of the limousine at 2,090 mm long, 720 mm wide and 1,135 mm high, saddle height is 780 mm and tilted at 25 degrees, R25 is quite suitable for people with physique over 1m60. The feeling of sitting on the car is quite comfortable and simple, even though it has to lean slightly forward according to "quality" sportbike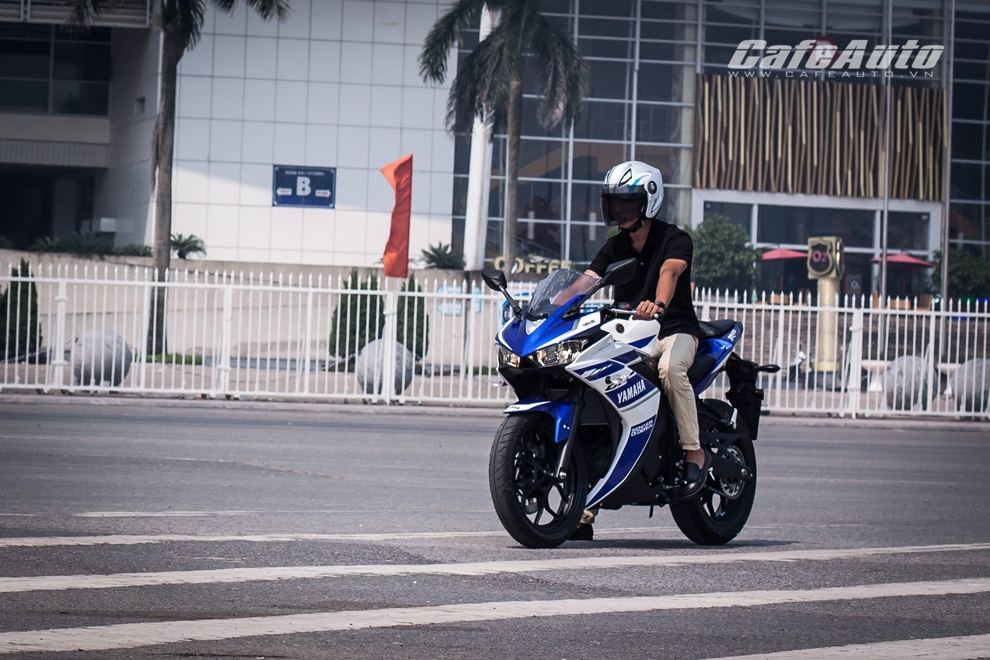 Do not hesitate any longer, turn on the key, the electronic clock on the R25 blinks and turns extremely attractive. Pressing the start button, the driver was a bit disappointed when the sound of the car exploding was too quiet. Squeeze clutch and into number 1, the characteristic click of the hand-clutched cars rang out to make up for the shortfall.
Release the clutch and move the throttle to start rolling. Initially familiarize yourself with the car so operate at low speeds. R25 now very "docile" when easy to control. Because of its weight of only 166kg and its slim size, the car and people now create a unified block and easily weave through narrow streets and full of vehicles.
It is too urgent to have to control a sportbike and just go around at the speed of 30-40 km / h at level 1 and 2, find a deserted place and the ideal road, at this moment R25 is really yourself when you can show it off. Throttle and bend the body, strong 250cc 36 horsepower engine, maximum torque of 22.1 Nm feels good acceleration. The throttle and gear shift are all responded by the same speed increase from 50-60-80 and peak of 100 km / h.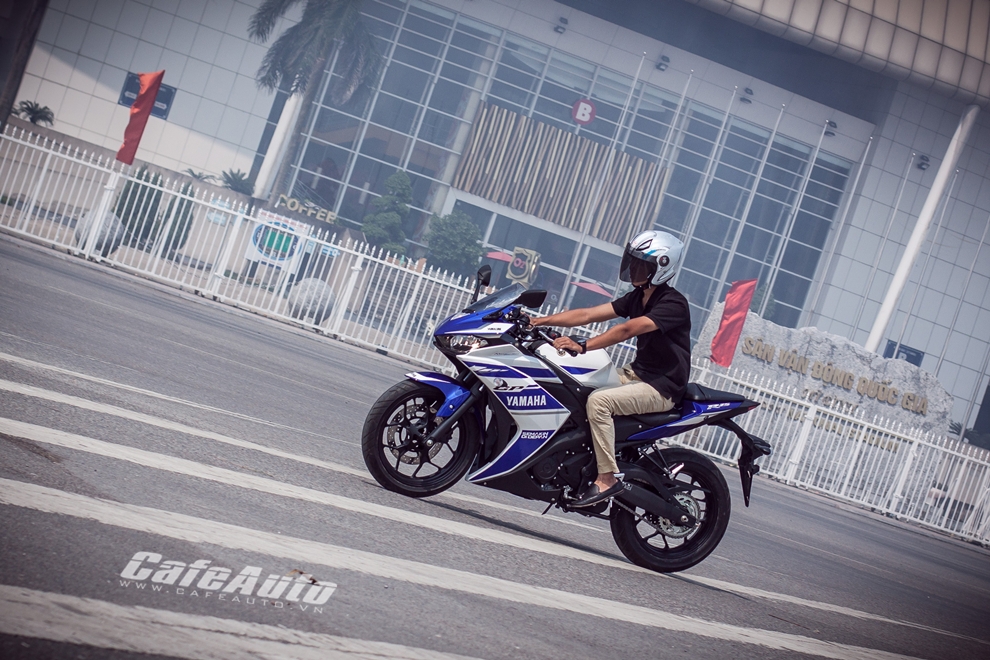 When reaching the safe speed limit, R25 still feels solid and not soaring. It is the excellent aerodynamic design that helps the vehicle to grip the road with certainty. Because road conditions do not allow, so shifting the gear and reducing the speed to 60km / h and braking strongly on both wheels, the car stopped after about 25m with a good feeling of braking though not equipped. ABS. This is achieved by disc brakes on both wheels. In particular, the front wheel comes with disc brakes with a diameter of 298 mm and twin pistons. Rear wheels with 220 mm disc brakes and single piston.
Stopping the car with a lot of mixed emotions when the R25 created a start-down, gentle at normal and excited when gas. Yamaha's steed really knows how to please people. Of course, if you expect a super cool power and speed of real motorcycles, of course, a 250cc sportbike like the R25 cannot meet.
Obviously, the R25 is a bike for beginner riders who love to make pit bikes and create momentum for the advent of genuine motorcycles. In Vietnam, R25 is imported from Indonesia through imported car showrooms. The reference price at Motor Rewards after adding taxes and fees is about VND 250 million. This is a reasonable price for beginners and quite competitive with rival models such as Honda CBR250R or Ninja 300 with a market price of nearly 300 million.
2014 Yamaha R25 Specifications:
Dimensions (L x W x H): 2,090 mm x 720 mm x 1,135 mm
Seat height: 780 mm
Vehicle weight: 166 kg
Engine: 249cc, DOHC, 8 valves, electronic fuel injection, liquid cooling
Maximum power: 35.5 horsepower at 12,000 rpm
Maximum torque: 22.6 Nm at 10,000 rpm
6-speed gearbox
Fuel tank capacity: 14.3 liters
Rim and tire: 17-inch alloy wheels, 110/70 front tires, 140/70 rear tires
Suspension system: 41 mm telescopic front, single rear springs
Braking system: 298 mm single 2-piston front, 220 mm single 1-piston rear.
Selling price (refer to Motor Rewards): 11,800 USD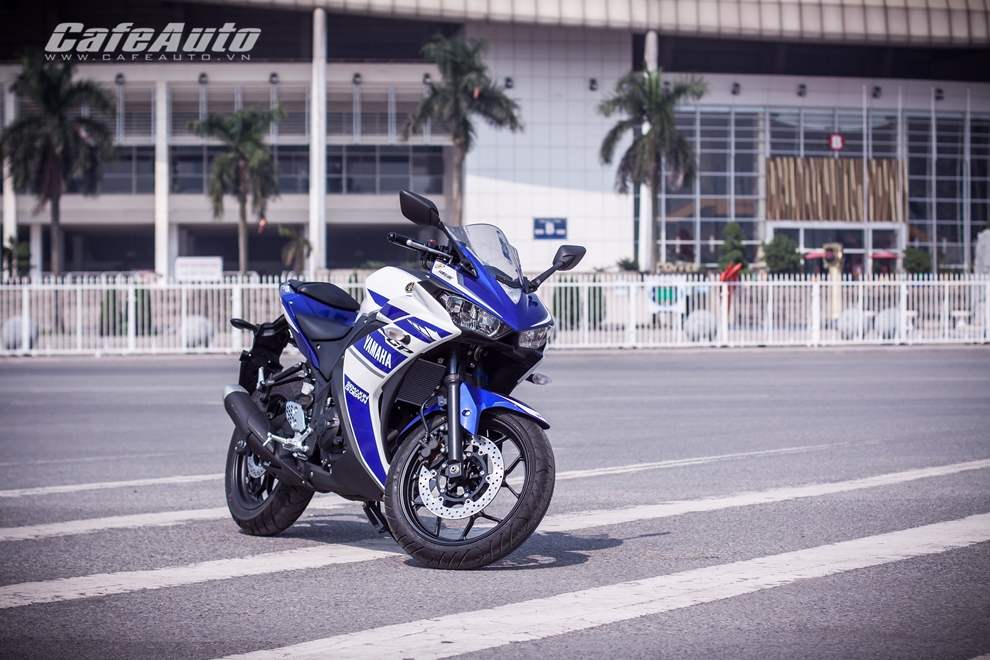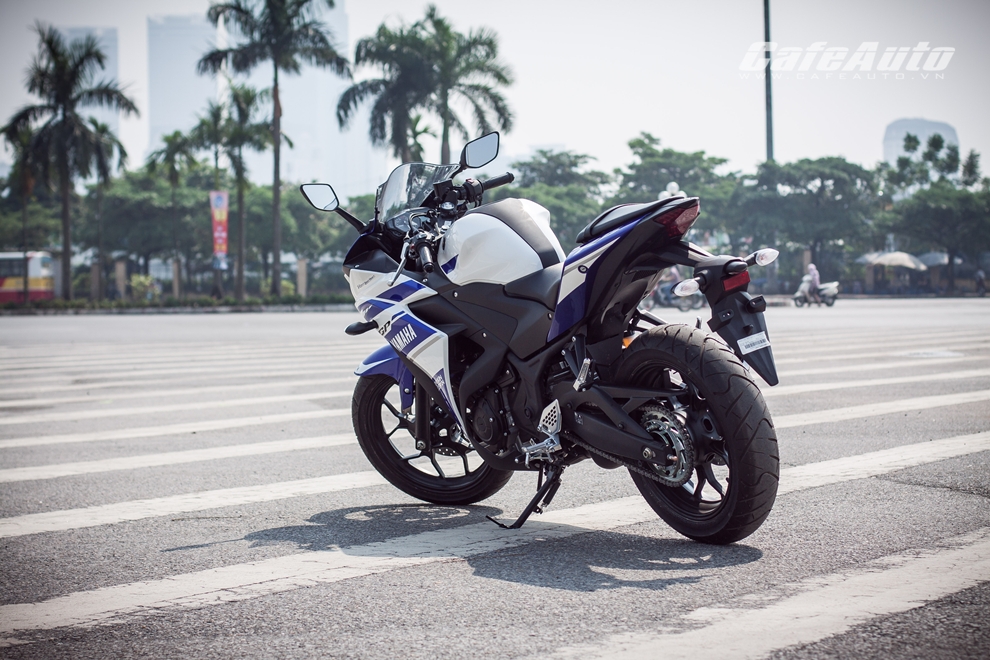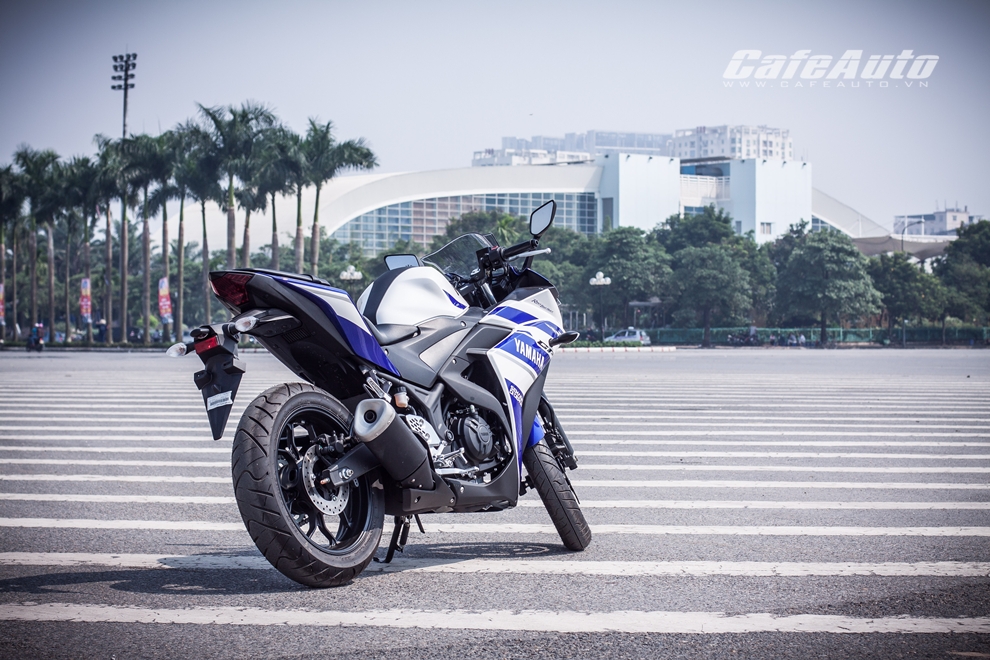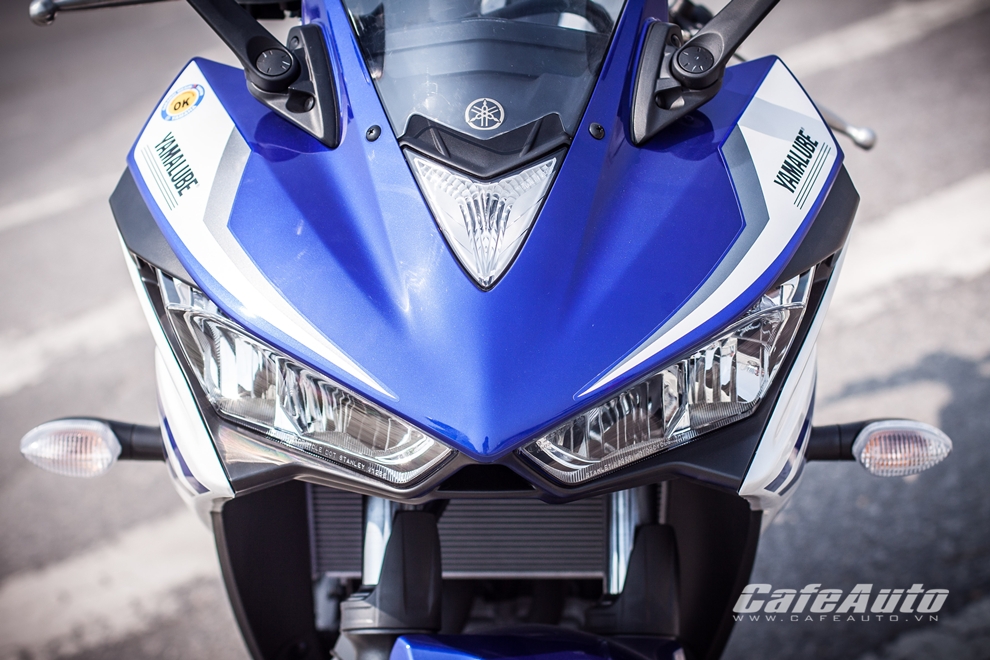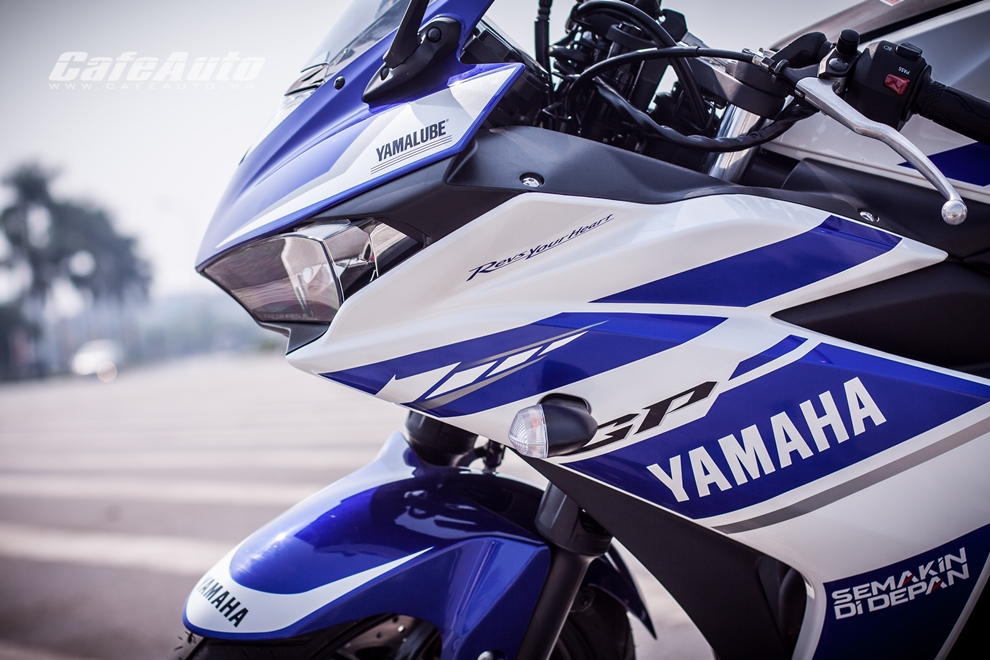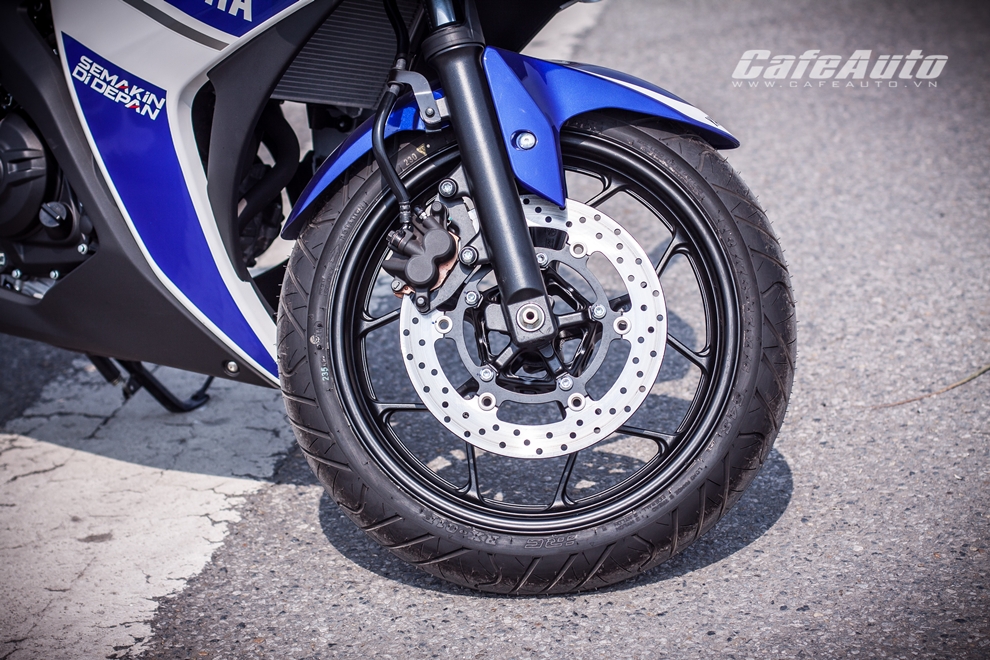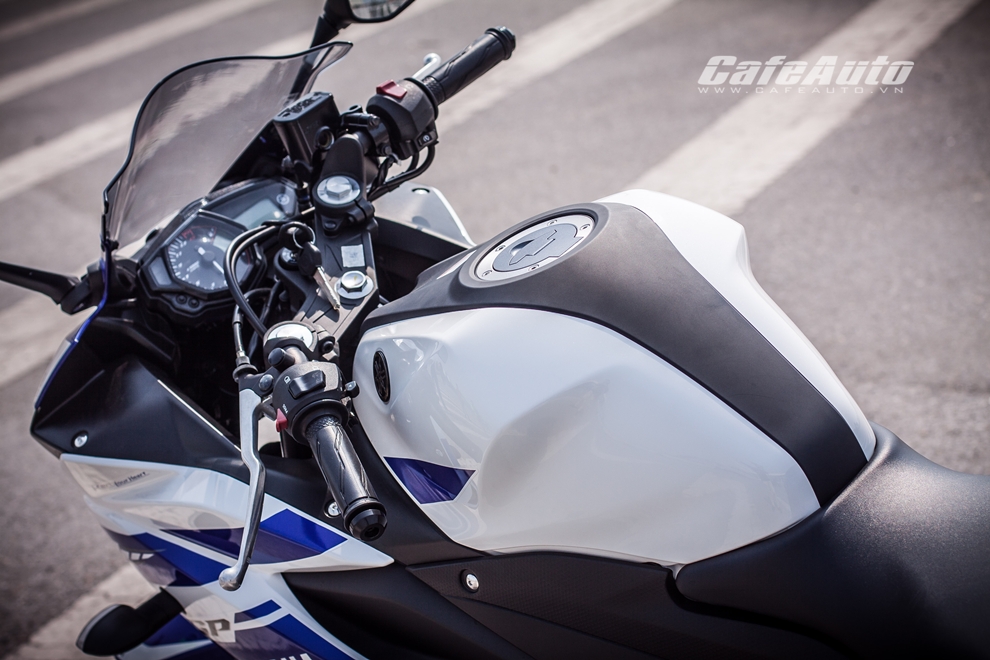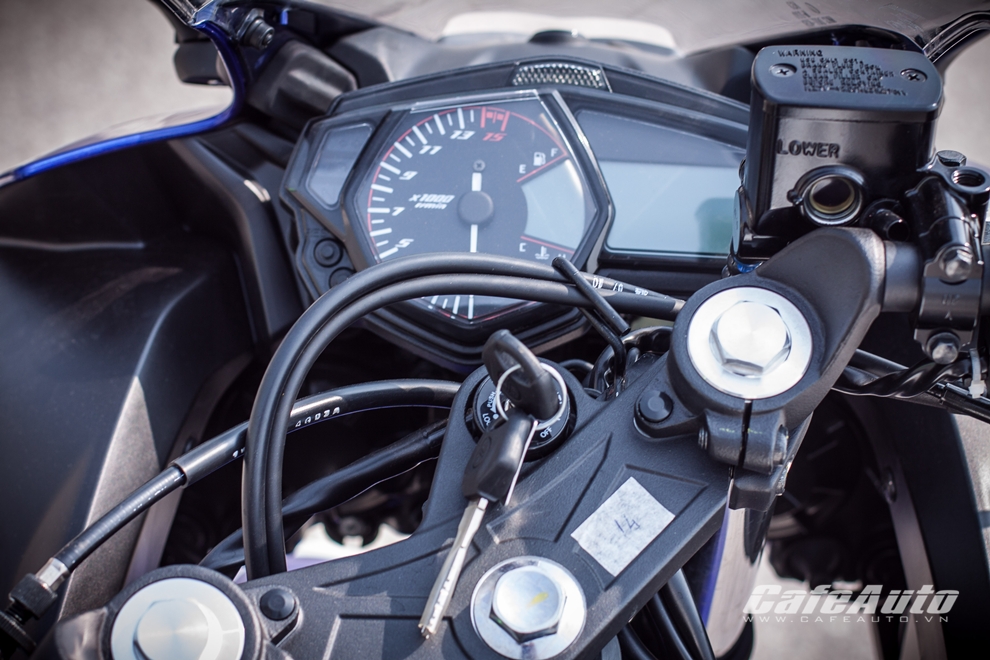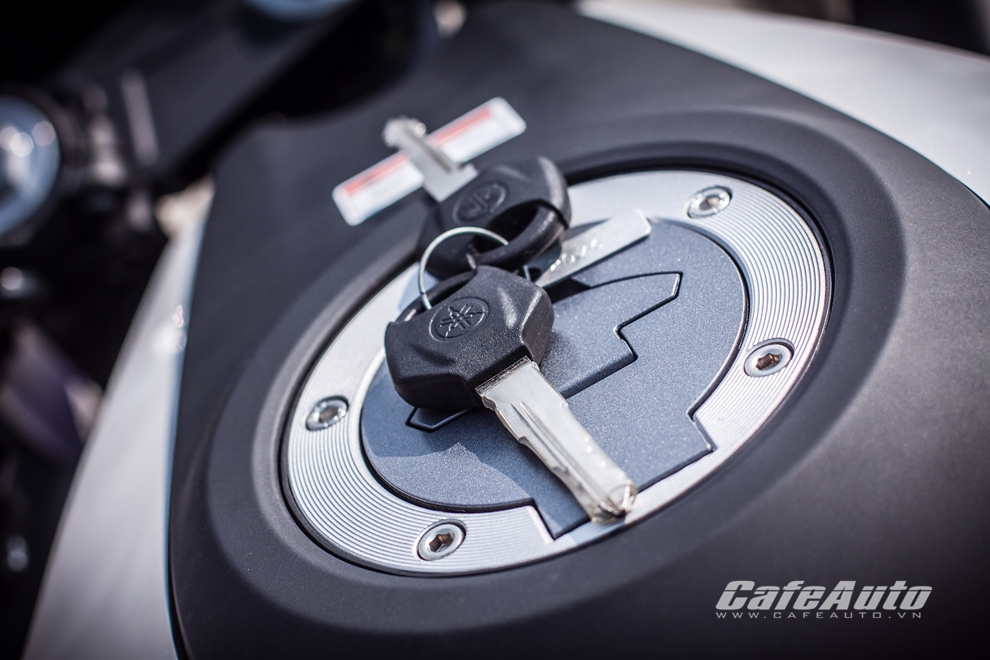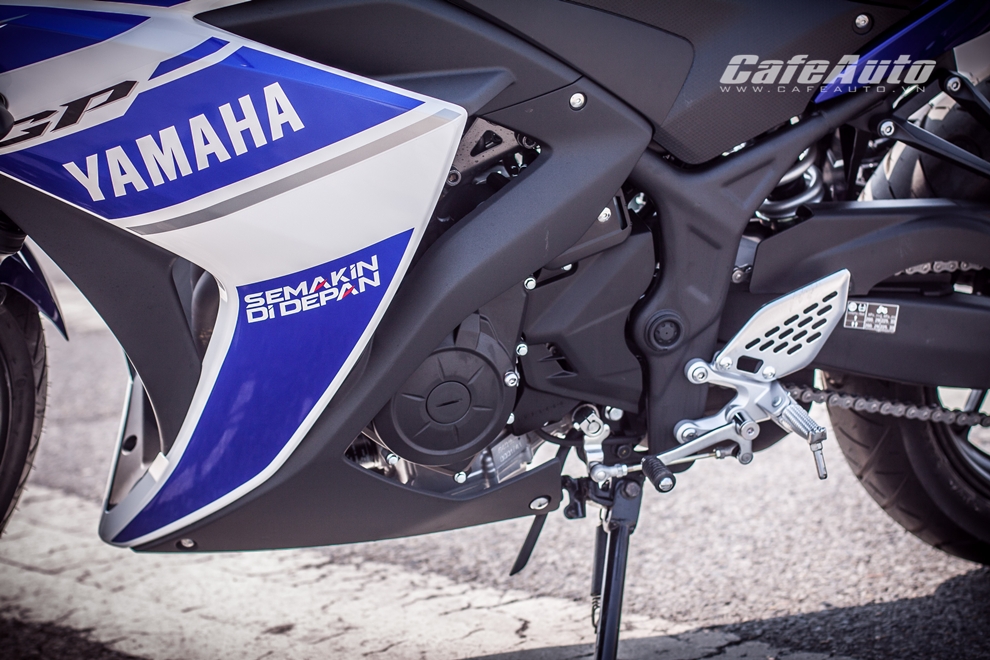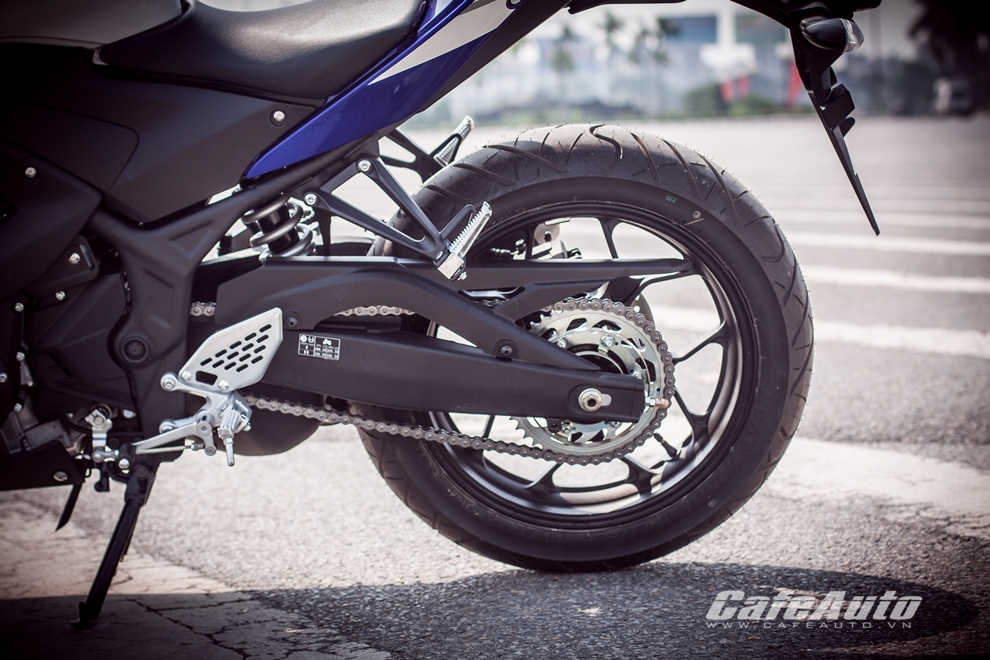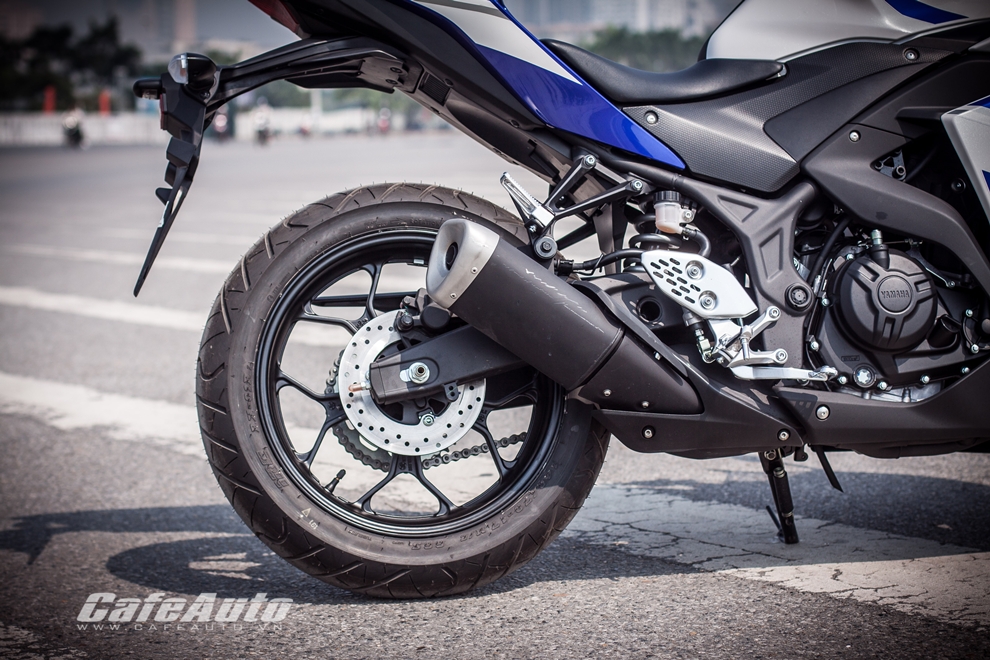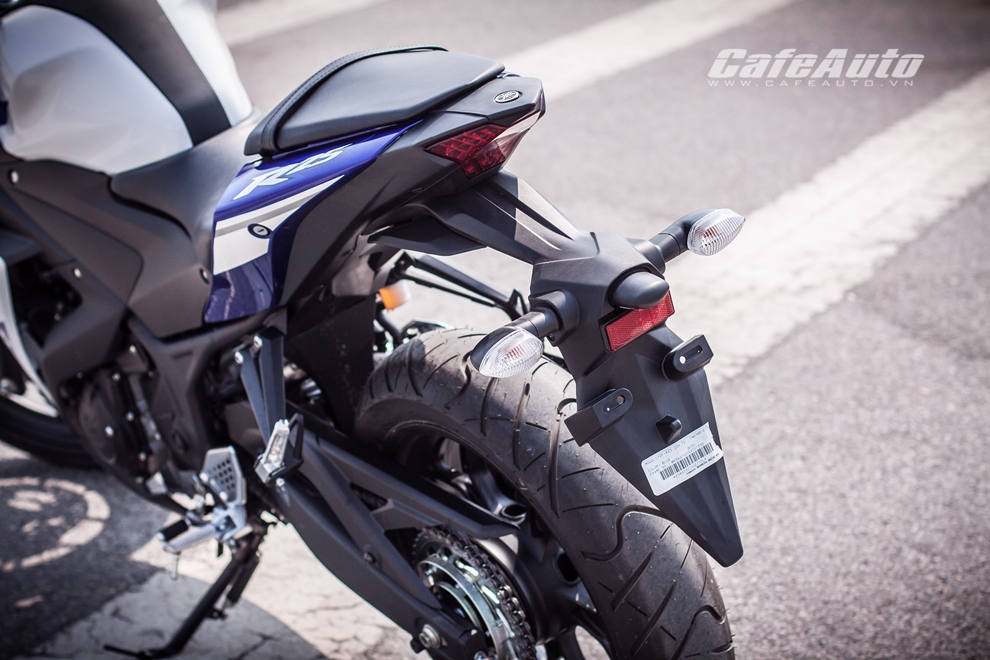 .