There are many ways to use it VTV GO on the Laptop in case you do not have the conditions to watch the programs or the 2018 World Cup on TV. And two of them will be introduced to readers, helping readers to choose to use VTV GO on Laptop, watch TV programs on your laptop.
Related posts
Shortcut keys when using VTV Go on computers, laptops
How to download videos on VTV Go to your computer
How to install VTV GO on your computer
Which browser to watch TV online on VTV Go best?
How to use VTV GO on computer, watching movies, live TV
VTV GO is an application that allows users to watch live or replay programs of Vietnamese television stations with many channels and users have VTV GO can be used on Laptop or mobile phone to watch these programs. However VTV GO Only available on Android apps, iPhone, but not on the computer, if there is only Windows 10 version with so many bugs, World Cup 2018 has already started.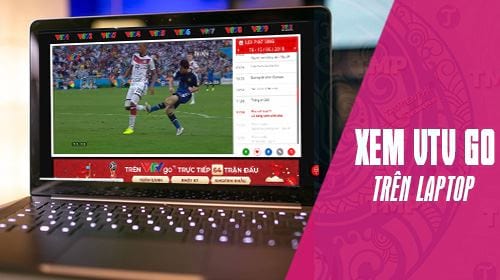 Not everyone has the conditions to watch programs at home, so with the following 2 ways to use VTV GO on a Laptop, you can watch TV shows on your laptop, watch live World Cup 2018 happening. Any time, of course Watch live World Cup 2018 or these programs are completely free.
1. Use VTV GO on Laptop via website
Currently users can use VTV GO on Laptop by directly visiting the homepage of VTV GO. This is a website that allows users to watch all the programs currently playing on TV as well as replay the programs you missed during the last 1 month. To use VTV GO on Laptop on the website you visit HERE.
In addition to watching the 2018 World Cup, we will be able to see a lot of different entertainment programs broadcast on television of Vietnam television station.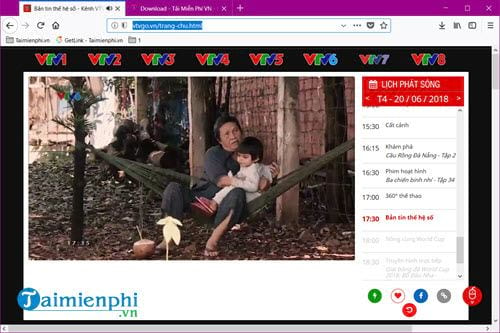 Keep track of your current or upcoming schedule for today, tomorrow, or this week.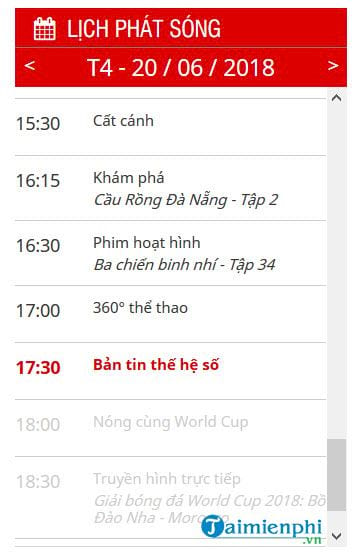 Also review old shows and football matches that you missed before for free.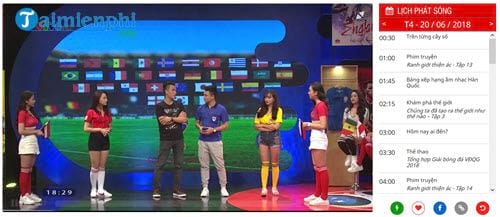 2. Using VTV GO on Laptop with Bluestacks
Another way to help you use VTV GO on Laptop is the Bluestacks emulator software, here we will use the Android Bluestacks 4 emulator software to install VTV GO on your computer and watch TV programs on it when the web version has an error like overload occurs.
– Download Bluestacks to your computer here, download Bluestacks.
– See the instructions install Bluestackshere if you do not know.
Step 1: First you open up Bluestacks then type VTV GO go to search.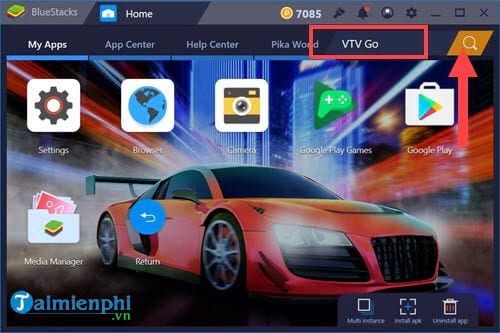 Step 2: Here VTV GO results will appear right at the top and you go Click on VTV GO to proceed to the download and installation page of this app.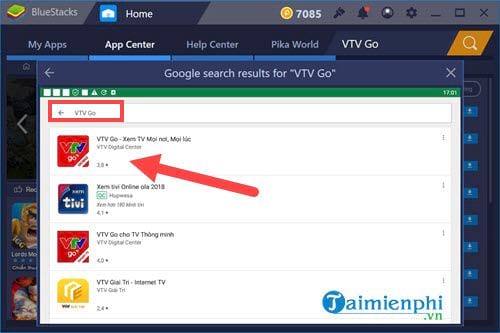 Step 3: Click Setting to download and install VTV GO on your computer.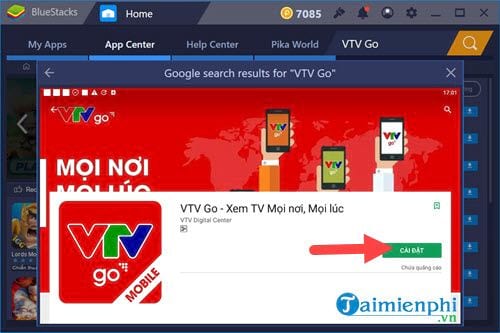 Step 4: Wait a while for VTV GO to finish downloading to your computer, then you should be able to use VTV GO right away.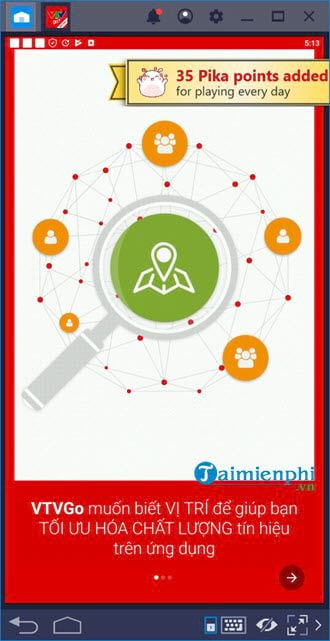 Step 5: The interface of VTV GO after installing VTV GO on the computer is quite simple when you can immediately watch TV channels, football channels on VTV GO version for this computer.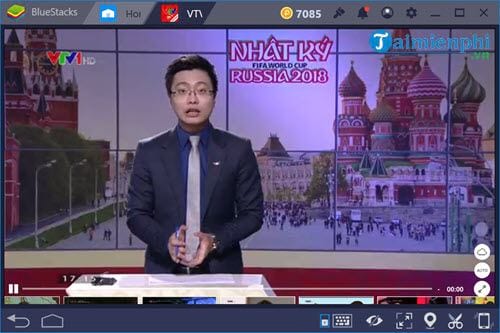 Or click below to switch to other channels such as VTV1, VTV2, VTV3 or VTV6 to watch football World Cup 2018.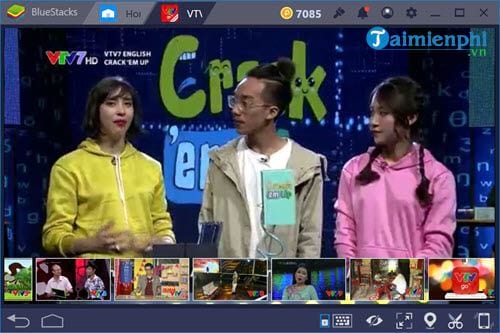 https://thuthuat.taimienphi.vn/2-cach-su-dung-vtv-go-tren-laptop-35895n.aspx
Above are 2 ways you can use VTV GO on Laptop to watch programs on TV as well as the 2018 World Cup. And if you have solved the problem of using VTV GO on your laptop or phone, do not forget the World Cup 2018 broadcast is happening, do not miss any match just because you do not know World Cup 2018 broadcast schedule of 64 matches.
.