In terms of theme and visual features, Windows 10 is not considered a super-customizable platform like Linux. However, there are still many themes for Windows 10 to choose from.
Whether you are looking for a nostalgic theme or something more refined, you will definitely find a satisfactory theme on this list.
If you do not know how to install Windows 10 theme, refer to the article How to use the Theme on Windows 10 to know how to do it.
Quality 4K theme for Windows 10
How to download Windows 7 Aero Theme for Windows 10
Do you know how to create your own Windows 10 theme?
1. Jonatica-andl's Desktop
https://www.deviantart.com/jonatica-andi/art/Desktop-692390342
When looking at the theme of Jonatica-andl, surely you will be fascinated right away. The theme looks great with focused Taskbar icons and Mac-style dock right above it, creating an elegant feel.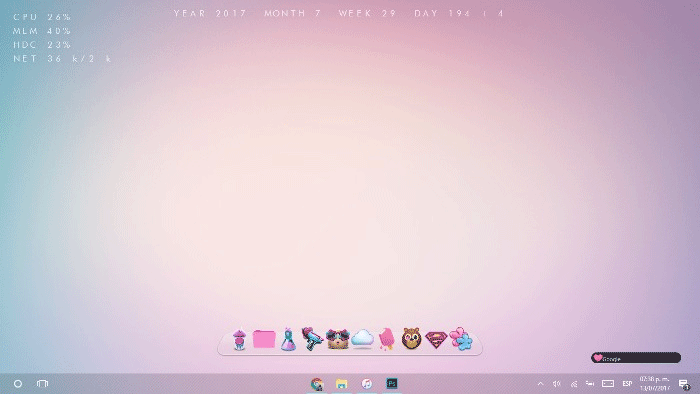 Surely you will love the OSD feature (shown on the screen) with important information such as CPU, memory, hard drive usage as well as Internet speed. And you will love the stylish way of displaying dates in the middle of the screen on the top of this theme. And the plus point for Jonatica-andl's Desktop theme is the handy Google search bar.
2. cakeOS
https://www.deviantart.com/niivu/art/cakeOS-760118003
With a combination of buttons and icons with a white and black theme for windows, cakeOS is an elegant theme that brings a new experience to Windows 10. It's hard to compare cakeOS with anything else, it has bright colors and bold retro style stand out. Even the Start button brings a vivid change while preserving the color of the Windows logo.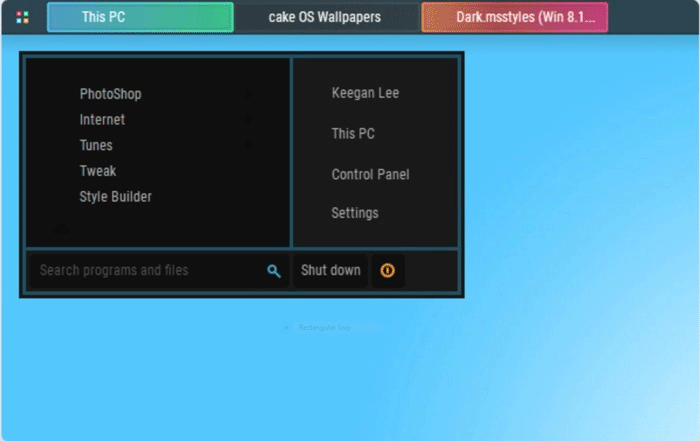 You can make other adjustments to this theme, such as selecting borders without borders, borders or rounded corners for windows, changing the shape of buttons when the window is hovered. You can also choose rounded window corner buttons (macOS style) or Windows style square buttons.
3. macOS Sierra
https://www.deviantart.com/peterrollar/art/macOS-Sierra-for-all-Windows-OS-624954743
One of the things that users who switch from Mac to Windows complain about is the user interface design, which is a lot different than what they used to.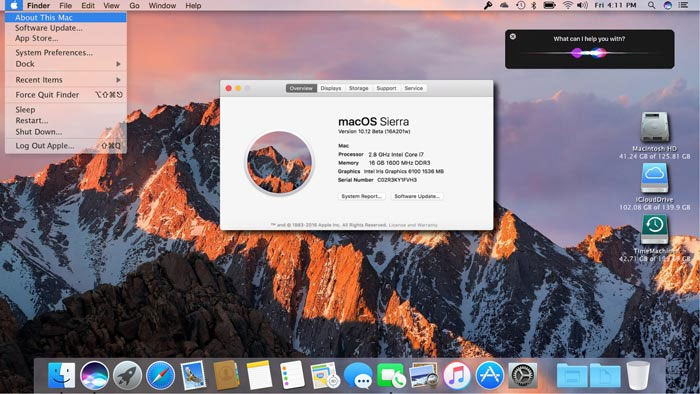 Instead of learning how Windows works, why not bring the macOS user interface experience to Windows 10? From the notification center to the Launchpad, the lock screen, and the window control button in the upper left corner of the screen instead of the upper right corner, macOS Sierra is one of the best themes to recreate the Mac experience on Windows. In terms of images, it's quite perfect although some people are uncomfortable having redundant options like Apple Software Update.
You can use this theme on all versions of Windows from Windows XP to Windows 10.
4. GreyEveTheme
https://www.deviantart.com/eversins/art/GreyEveTheme-FINAL-Windows-10-High-Contrast-Theme-643504863
One of the best dark 10 Windows themes recently, GreyEveTheme makes Windows 10 more visible in black and gray. For those of you who don't like the white background in windows like File Explorer and Settings, this is the perfect theme for you.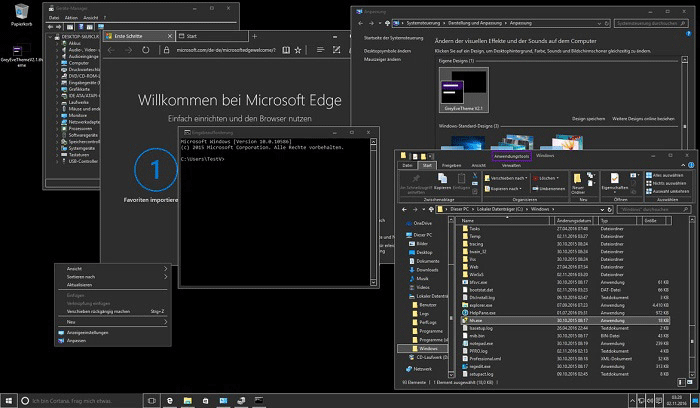 One thing to note is that this theme does not have any interface or design changes. It is tied to the Windows 10 design.
5. Windows XP
Next is a nostalgic and favorite theme in the history of Windows – Windows XP.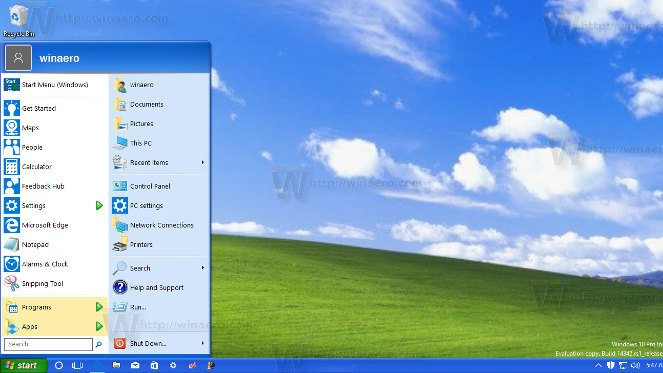 For a genuine Windows XP interface, you need Classic Shell, the customization tool needed for Windows 10. Then download Classic Shell XP for Windows to have the XP interface unmodified.
Refer to the article How to bring the Windows XP interface to Windows 10 for how to do it.
6. Taiwan Culture Sketches
https://support.microsoft.com/en-us/help/13768/desktop-themes-featured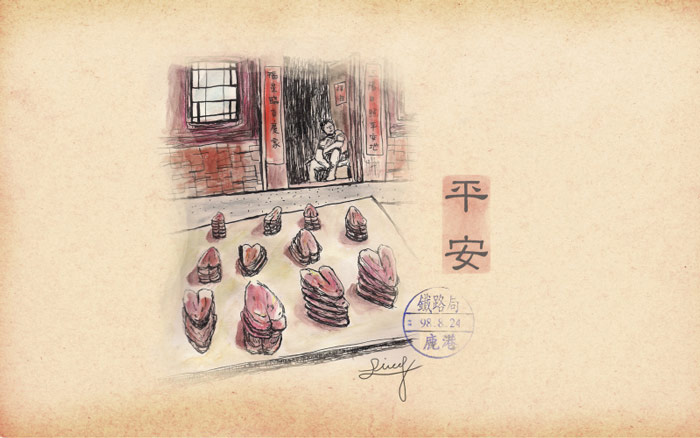 Taiwan Culture Sketches is the only true Microsoft theme on this list. Basically, this is a photo gallery with harmonious colors. The accompanying wallpapers are great too.
7. Penumbra
https://www.deviantart.com/scope10/art/Penumbra-10-Windows-10-visual-style-568740374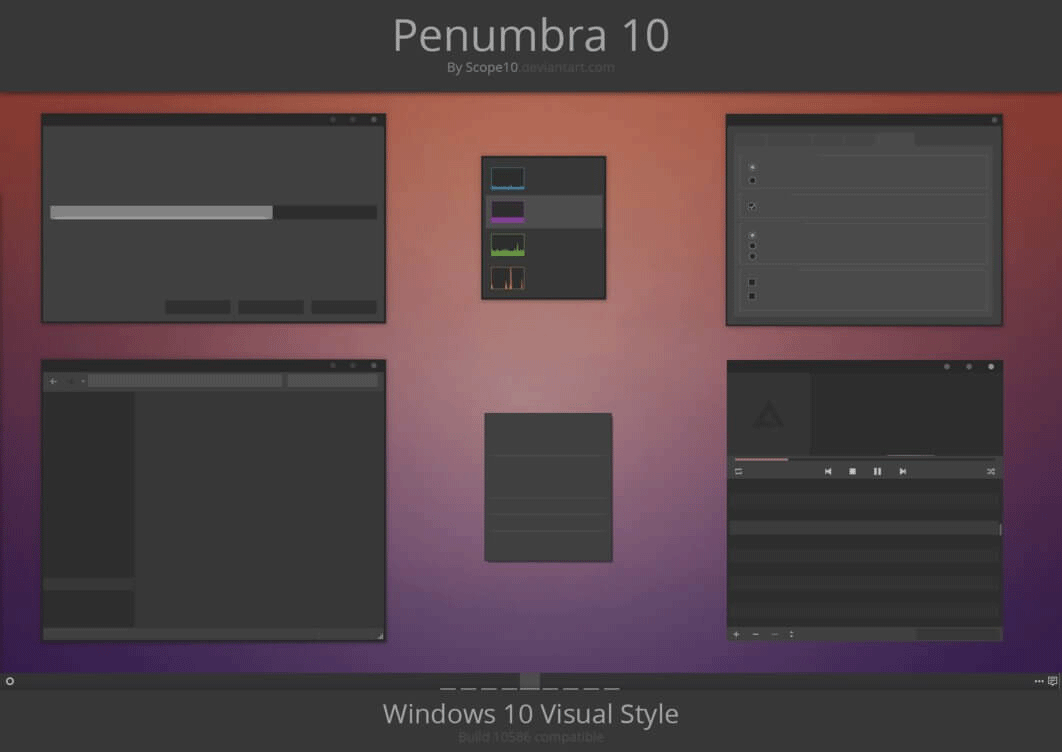 Like other themes on this list, Penumbra is not Microsoft. You need to follow the instructions above to be able to install this theme on Windows 10. But once you've set up, you will receive a beautiful dark theme, suitable for use at night.
8. Arc
https://www.deviantart.com/niivu/art/ARC-X-Windows-10-Theme-772549960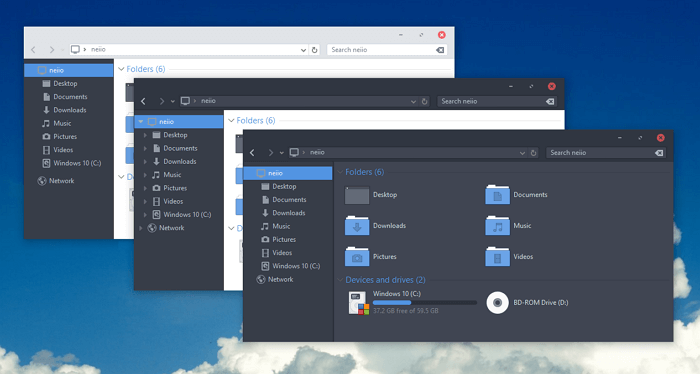 Arc includes some of its black and white theme variations. For maximum effect, you should install the Arc icon pack with this theme.
9. Simplify 10
https://www.deviantart.com/dpcdpc11/favourites/76336302/My-Windows-10-Themes-Packs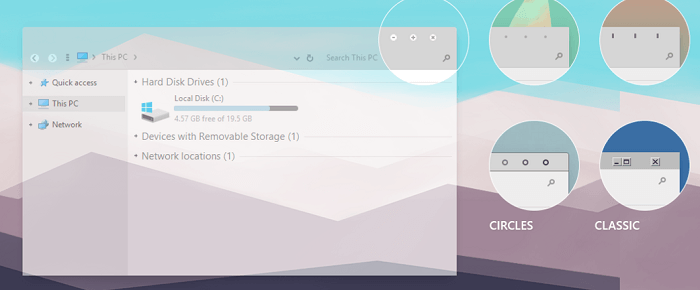 Simplify 10 is really a bundle of Windows 10 themes, focused on simplicity. It flattens the Windows interface as much as possible based on shades of gray and white to distinguish different parts of the user interface. It also minimizes window control buttons.
10. LAB
http://scope10.deviantart.com/art/LAB-Windows-10-Visual-Style-634351799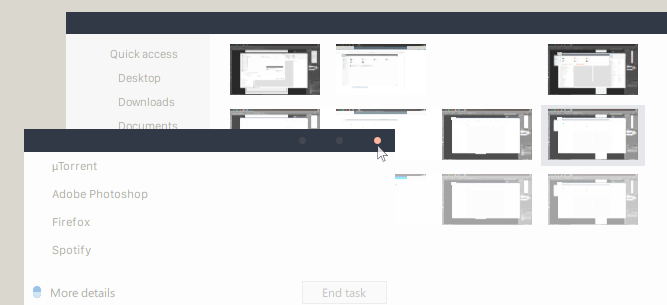 Changing LAB's main image is a black bar that runs across the top of every theme window. It also significantly reduces contrast on the entire system and restores most of the user interface.
11. Anthem Two
http://scope10.deviantart.com/art/ANTHEM-TWO-Windows-10-588388695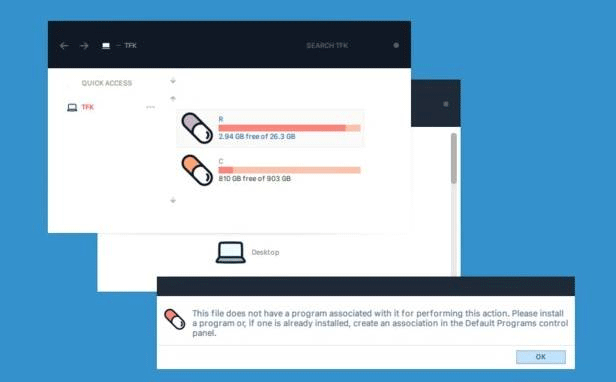 Like LAB, Anthem Two also adds a black bar to the top of all theme windows. However, it doesn't reduce the contrast as much as LAB, making the eyes a bit easier on the eyes.
.