Company of Heroes 2
Company of Heroes 2 is a product of Relic Entertainment and was released by Sega in 2013. The game content will be set in the second world war and focus on the eastern fronts, where you will be "tested to the test". " along with the Russian army to repel the Nazi attacks.
Recalling the Company of Heroes game series, this is a game that has stormed the hearts of gamers who love the strategy game genre. First launched in 2006, Company of Heroes immediately achieved an almost absolute score on foreign news sites, specifically IGN did not "hesitate" to give 9.4 out of 10 points for the title. this game.
Inheriting the first version, Company of Heroes 2 has brought in the quintessence of its predecessors such as the ability to command, the destroyed environment will now be raised to a new level thanks to Essence 3.0 engine "homemade". With up to 85% positive reviews on Steam, you certainly won't be disappointed with this game.
Hearts of Iron IV
Hearts of Iron IV is the sequel to the hit strategy game series produced by Paradox Development Studio. Much of the content in the Hearts of Iron grand strategy game series focuses on World War II, allowing the player to take control of any nation that existed between 1936-1948.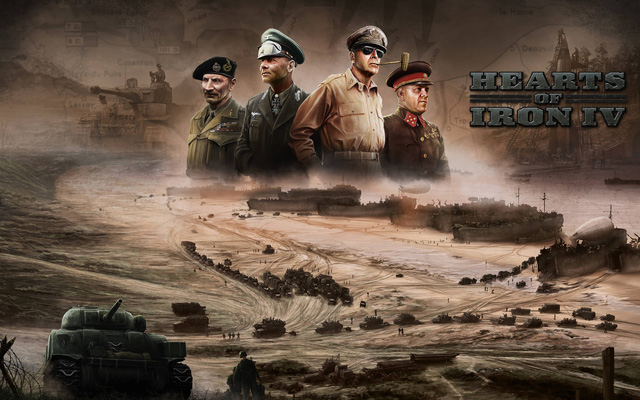 Hearts of Iron IV allows the player to take on the role of a talented military man and face other important aspects of war such as scientific and technical research, diplomacy and building structures for the country. that we initially selected. The game has a complex and very deep gameplay mechanics that make players need to calculate each step carefully to win.
Everything in "Hearts Of Iron IV" is tactically attributed, from the balance of army, navy, and air force, to resource and industrial needs. This is a true strategy game and you can play it in countless ways, it provides you with hundreds of thousands of hours of fun gameplay.
Sid Meier's Civilization VI
With a large map scale, the game allows players to stick with their city from the dawn to modern development reaching out to the universe. Inheriting and promoting the quintessence of its predecessors, Civilization VI has fulfilled its mission very well.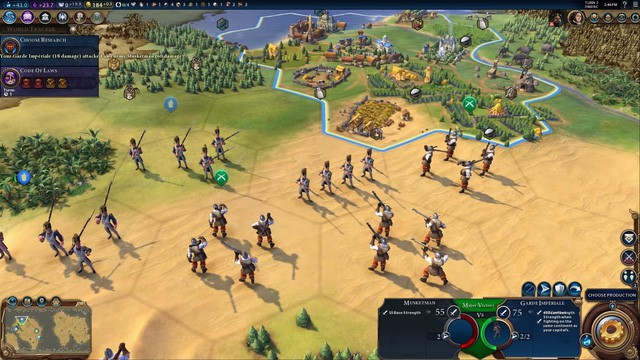 With an average score of 88/100, C6 has reached the top of the best strategy games of all time on Metacritic. Not stopping there, at many big events in 2016, 2K Games' products have won many awards for the "best strategy game of the year" category. It can be considered, Civilization VI is the most successful version of the entire series.
Wargame: Red Dragon
Wargame: Red Dragon is set in a fantasy world where humanity is always at war. The climax was the conflict of many nations that formed World War 3 in the last decade of the 20th century.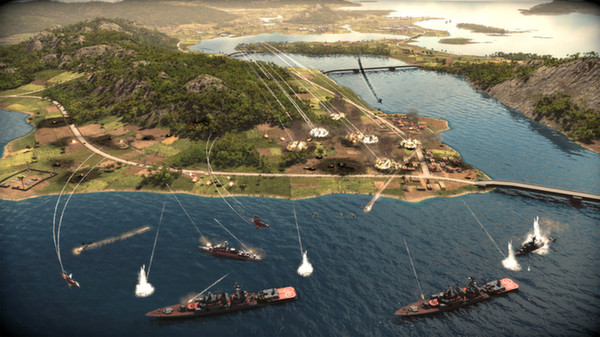 Wargame: Red Dragon has a great variety in gameplay when it comes to 17 different military blocks, along with 1450 combat units, from army to air force. Even experienced players in the strategy genre will have to feel overwhelmed with the massiveness and vastness of Wargame: Red Dragon.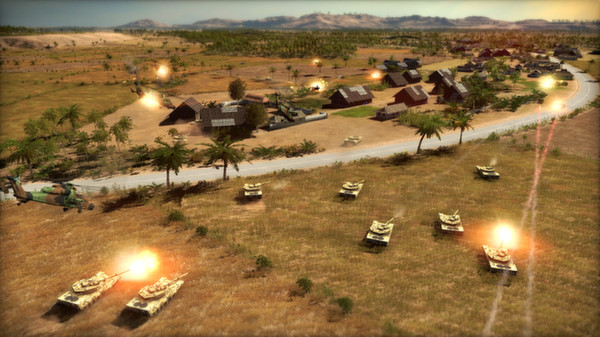 The game is rated high difficulty, requiring gamers to explore, research and apply many logical skills to solve. Not only must win on the battlefield, Wargame: Red Dragon also builds a complex and extremely logical diplomatic system. Each outcome on the battlefield will create a big change on the negotiating table and force you to improvise in different situations.
Total War: Three Kingdoms
Three Kingdoms is a new game in the popular strategy game series Total War. Of course, with such a name, the content of the game will focus entirely on the Three Kingdoms period, a brutal war period in Chinese history.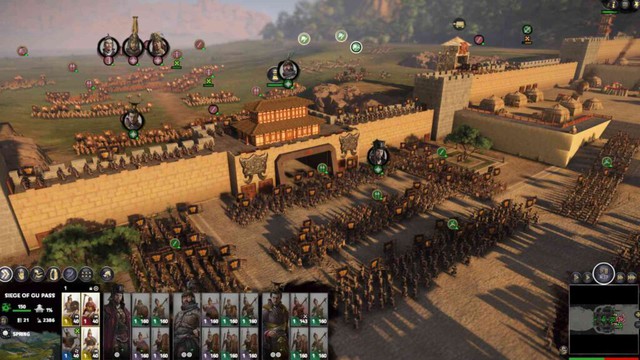 The game is set in the decline of the Han Dynasty (China) when the court became more and more neglected and corrupt, causing the economy to collapse and riots occurred continuously. Starting from the event that 18 vassals (by Vien Thieu as the lord) rebelled against the tyranny of Dong Zhuo Total War: Three Kingdoms takes you back to one of the most brutal times of war in Chinese history.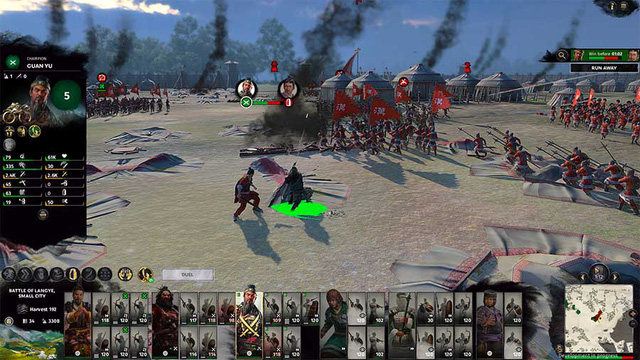 Central theme of Total War: Three Kingdoms Based on a famous saying: "What is suitable for a long time will dissolve, what is suitable for a long time will be suitable". An empire that enjoyed centuries of prosperity would split into various domains ruled by lords and clans until that time only three kingdoms remained. From there, these three factions will experience their own internal and external strife until the land is unified again.
(Continue…)