For gamers who have played through previous versions of Diablo, it may not be strange to Rogue, the character class that carries the character of an assassin. Typical Rogue weapons will be bow, crossbow, poisoned dagger or high damage traps.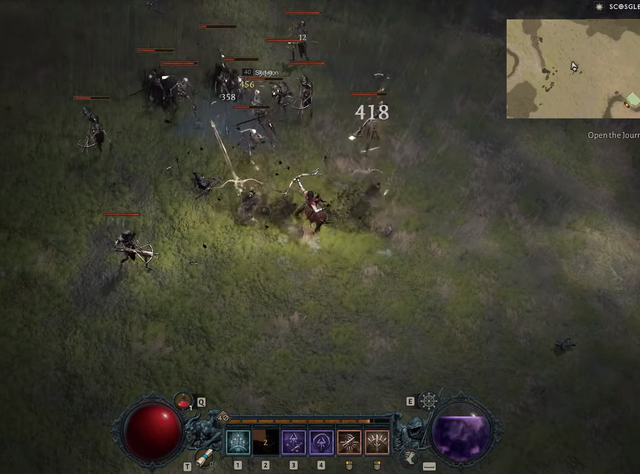 Inheriting past legacies, Diablo IV's Rogue also possesses the power of a true hunter. Talking about this class, Mr. Luis Barriga, project manager Diablo IV said: "The idea for us to build Rogue was to portray an ingenious marksman. In Diablo IV, Rogue will be a master of crossbow use. Of course, Rogue's bow style will be much different from Amazon's. Warriors will be revealed in the near future. "
For a better look at the character Rogue, please follow the 10 minutes of gameplay just announced at Blizzcon 2021.
Diablo IV – NEW Gameplay With the Rogue Class
Thus, Rogue will be the 4th class of characters in Diablo IV. After 3 classes of characters have been confirmed before: Sorceress (based on fire, ice and lightning magic in long-range combat); Barbarians (based on swords, clubs, and axes in close-range combat); and Druid (based on lightning, wind, and transformation magic in mid-range combat).
Currently the game has no official launch date.